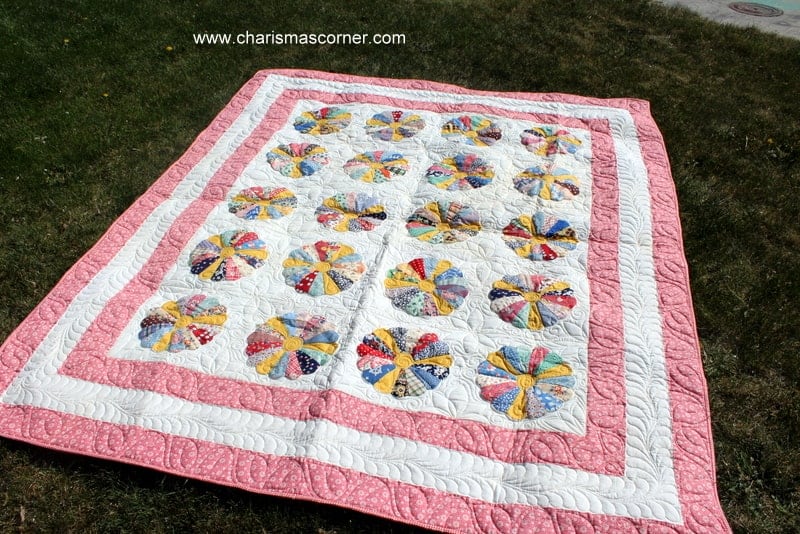 A friend of mine was moving and had to sell her longarm. So she was selling a few quilt tops she had collected or bought or made. She had this vintage quilt top. So I snatched it up!
I always have these great intentions of quilting super fabulous designs on every quilt and I thought about what I would do on this and then forgot or something? I don't know.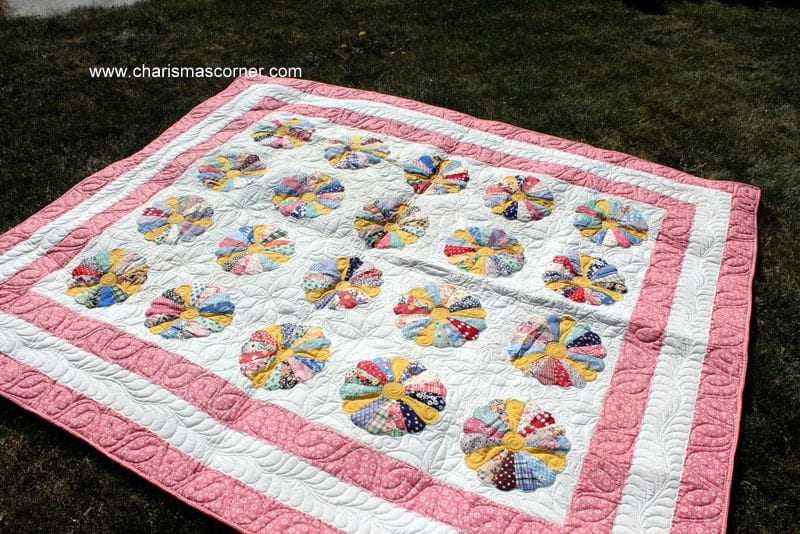 But then you know what happens>? I go through spurts when I have free time….So at the end of December the beginning of January when I have free time because it's my slow time of the year…..I dig through my quilt tops and I decide what I think I can get finished in whatever amount of time that I have…and I go crazy trying to cross items off of my to-do list so I can feel better about myself. LOL
So this was one of the tops that made it into that frenzy this year. I wasn't in the mood to do any ruler work or fancy-schmancy quilting. I just wanted to finish something for myself so that I could feel accomplished.
Then I started regretting it. Like how many vintage quilt tops do I get to have that are great for fancy quilting? Answer: not many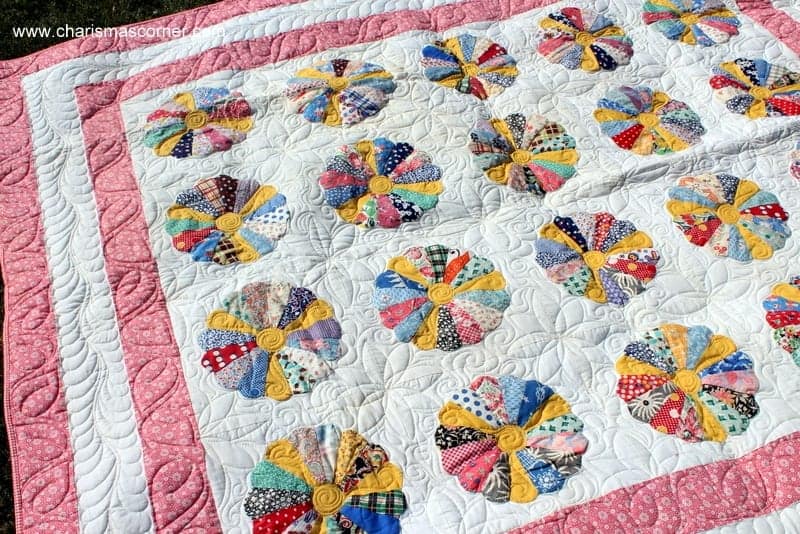 But after it sat for a few months and I took these pictures I decided not to be so hard on myself. Afterall, a finished quilt is better than a quilt top that has been sitting for decades waiting to be quilted and finished. Right?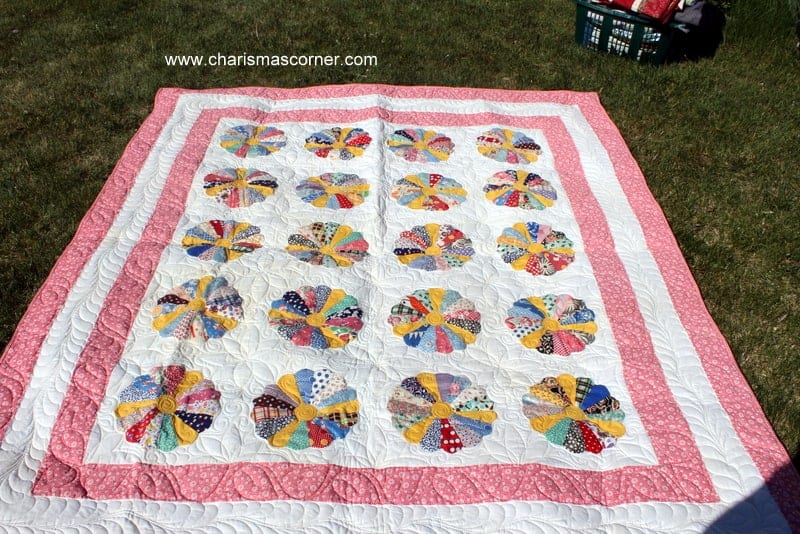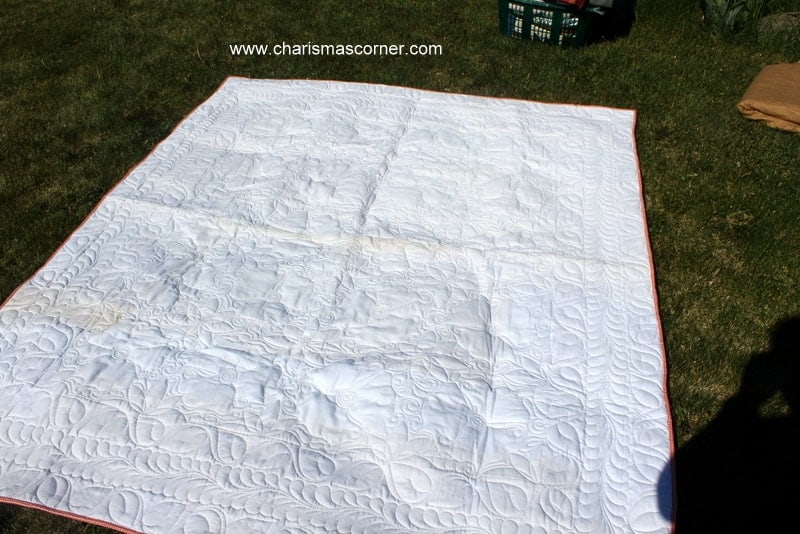 I am glad to have this in the finished pile. I really do love the colors and the quilt. I enjoy the fact that I got to collaborate with a quilter from long ago that I don't know…there is some mystery to this quilt. but her story hasn't ended. It has just started a new chapter.
How are you all doing on UFo's? How many do you have? Or How many will you admit to having? haha! How old is your oldest UFO?
Have a wonderful day! I hope you make progress on your goals.
Charisma