I am a COVER girl! Again!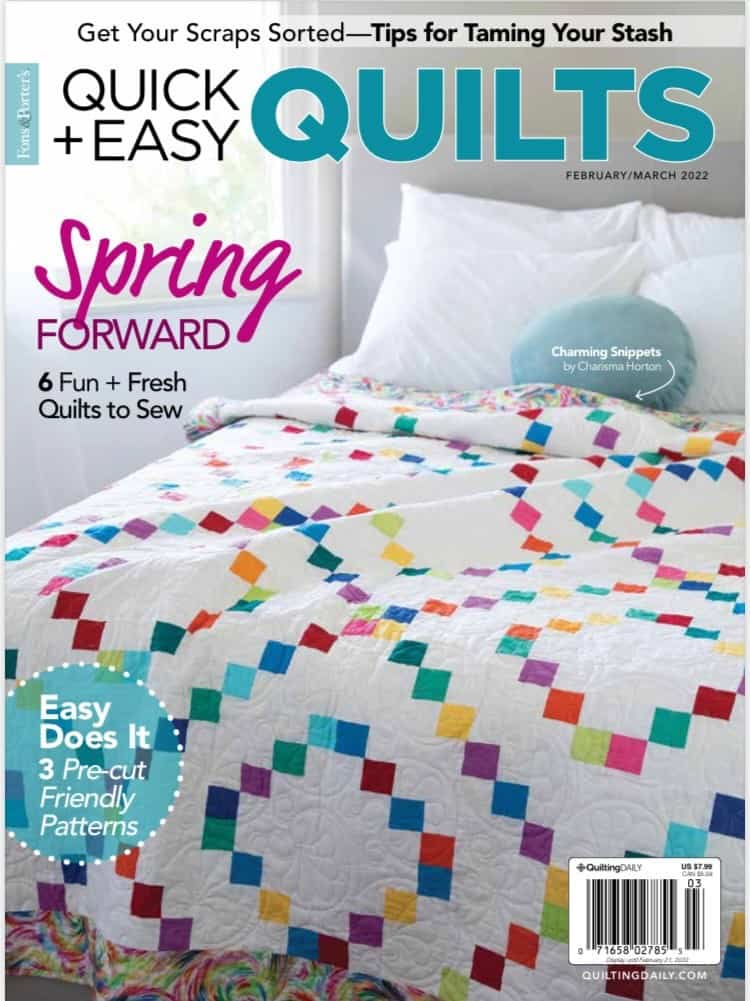 YAHOO!! I am cover girl! I am on the cover of the Feb/March 2022 issue of Quick and Easy Quilts
This is so exciting! I haven't received my issue just yet…and this should be on the shelves in the next few weeks. But my editor let me know I made the cover. It's always such an honor. It hasn't happened very often. This is number 3. But it's AMAZING!!
I especially feel proud for this publication because this is the newest magazine. Quick and Easy quilts is only a little over a year old. For the first year of publications there was a curated list of designers that were invited to submit publications for this issue. After that first year it was open to everyone. I was one of those "special" people. I was also the first person to have a quilt accepted for the very first issue. In the magazine world each quilt is assigned a number with a special code for that publication. mine was *special code-01″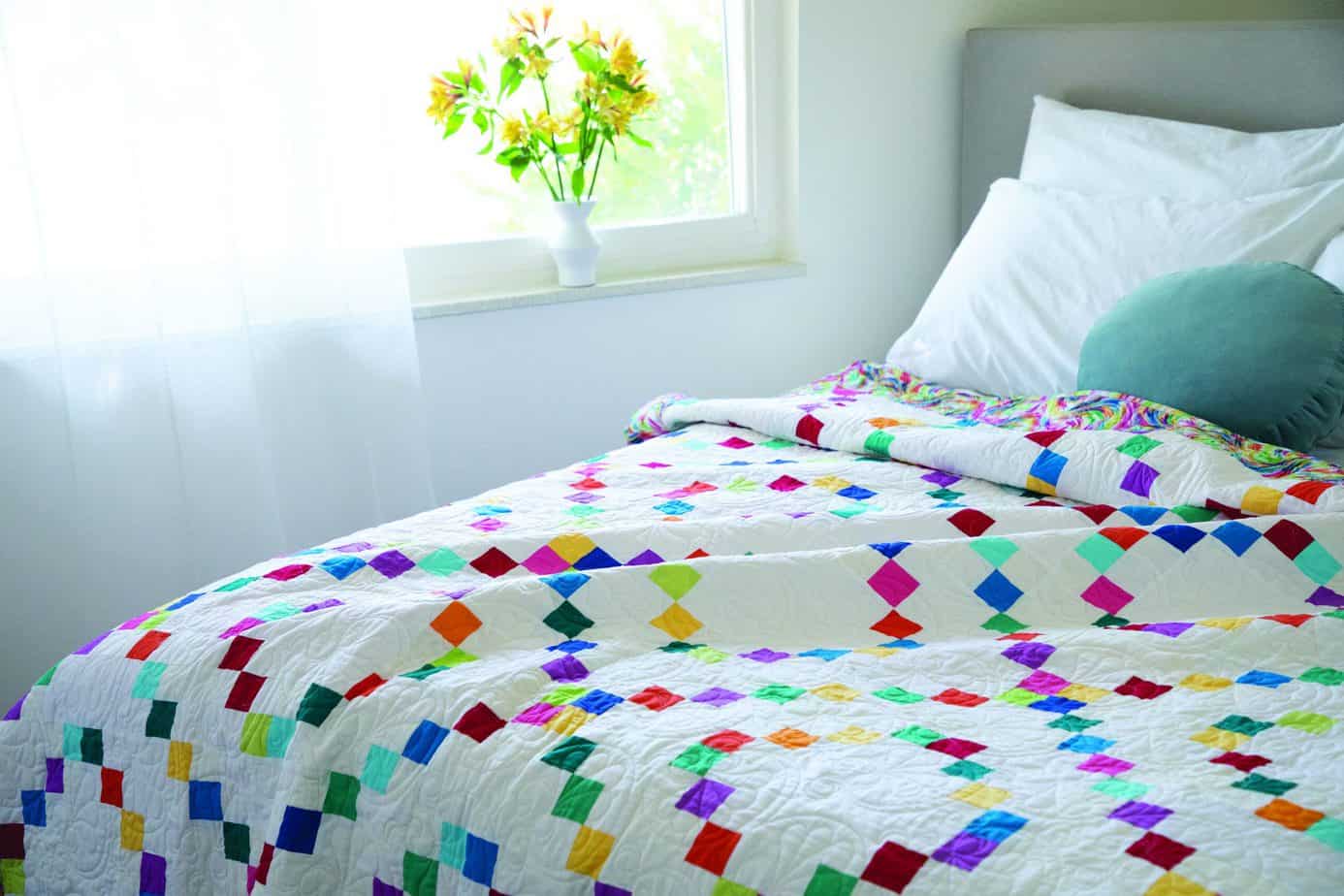 It's like one of those special projects because I was there from the beginning. It's exciting to make a cover.
This quilt is called Charming Snippets. It's a scrappy quilt and I used a border print that was in my stash. I keep my solid scraps in a separate bin. I love making scrappy quilts from them because they seem kind of planned but they aren't. Scrappy quilts made from solids are fun, vibrant (because of the colors that I use) and I have a variety of colors. It feels good when I get to make something from leftovers…and use one of those cuts that I have collected along the way.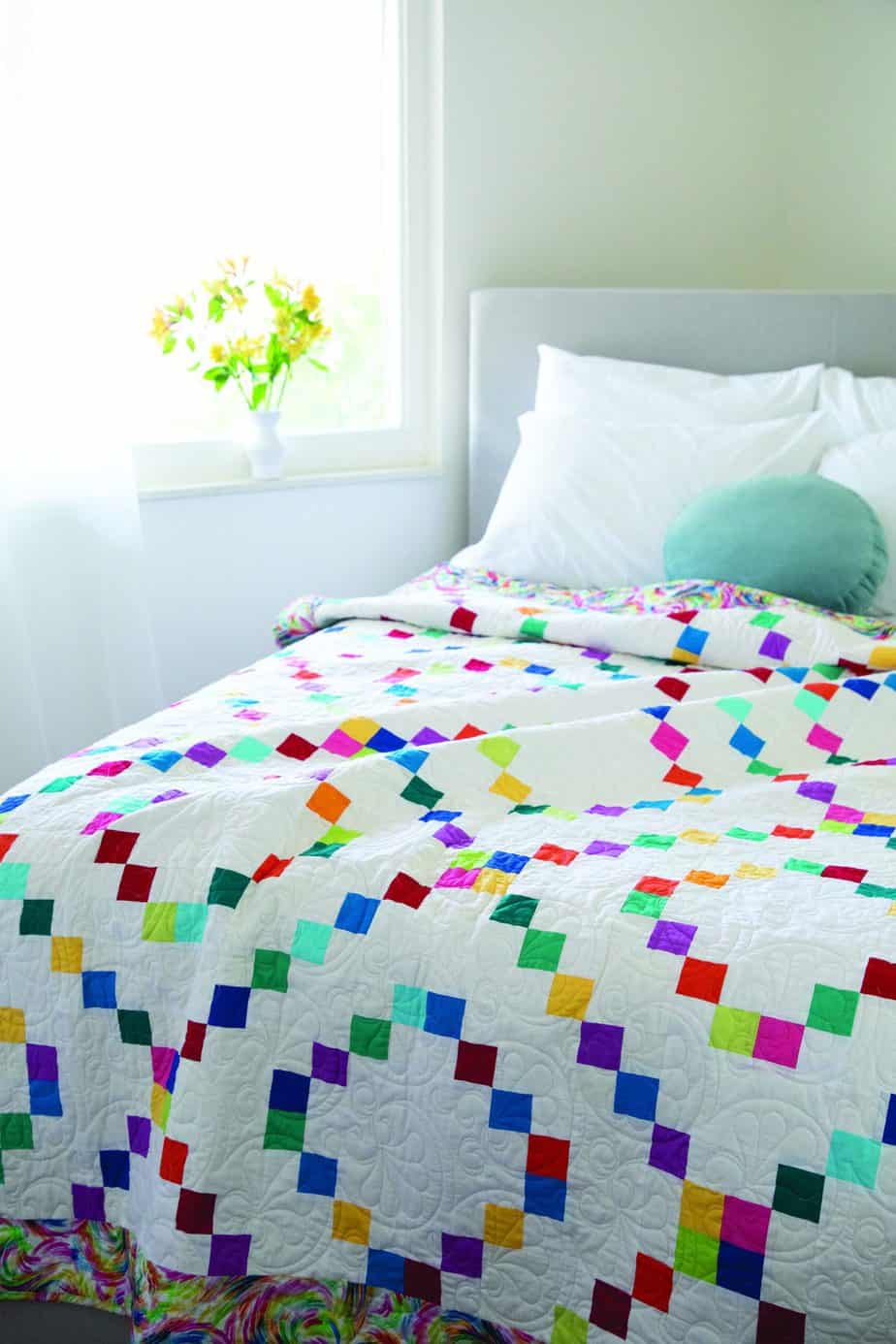 I hope you'll pick up this issue and support this publication. I am so proud of my work and how it's cover worthy. It feels good to be recognized. :)
Many Blessings
Charisma