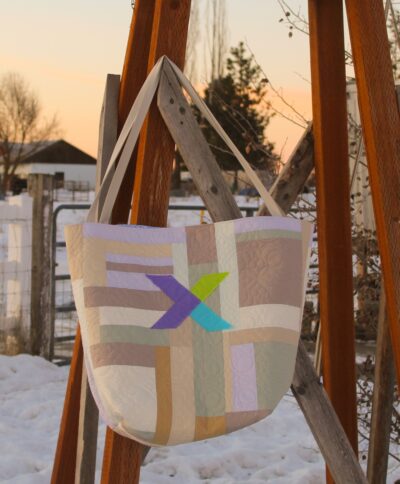 Hi! How's it going?
Things are sailing along here. The snow is starting to melt in a few places. We have been getting just a little bit when it does snow and then starts to melt again. It is really messy out. I think it's just going to be that way for awhile.
I am here to share a tote bag that I made as a brand ambassador for Benartex. We were given a challenge to create any kind of tote bag using the Benartex logo as inspiration.
I have been wanting to make a new HUGE tote bag for awhile. I made one several years ago for a bag swap and I thought I made 2 and maybe I gifted the other one. But they are nice huge quilted bags that are strong enough hold a significant amount but I also like that they can hold a quilt for show & tell or my cutting mat for traveling ect.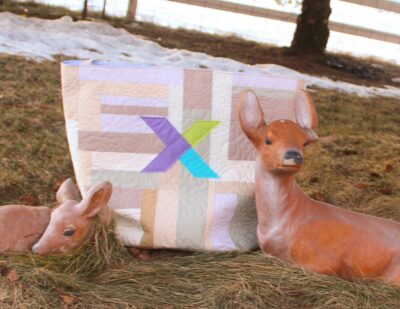 I don't know that I got super creative because I just used scraps to create the X like what is seen in the logo. But making the panels for the bag I used a bunch of neutral colored fat quarters and just cut them into random sizes to make improv blocks. It was really nice to just have fun sewing. I used the same process to make the bag as I did in this video.
The only thing I did different was quilt the panels of the bag before sewing them together.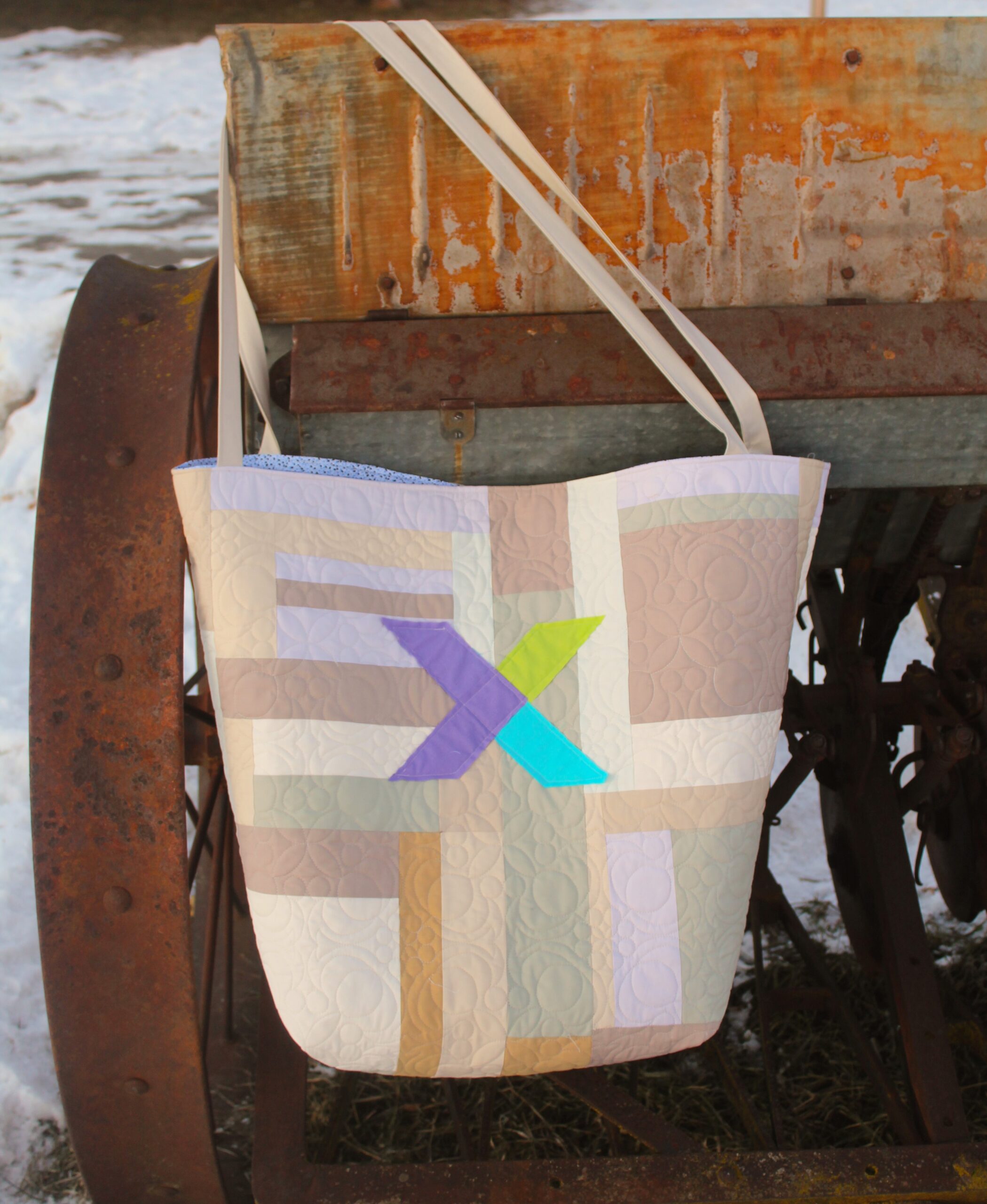 I love the quilting on the neutral fabrics. I feel like I want to make an improv quilt now. It has been a hot minute since I have been able to do fun quilting. Most of my sewing is for work. I am glad that I got this challenge because I needed the chance to sew a great bag and enjoy the process.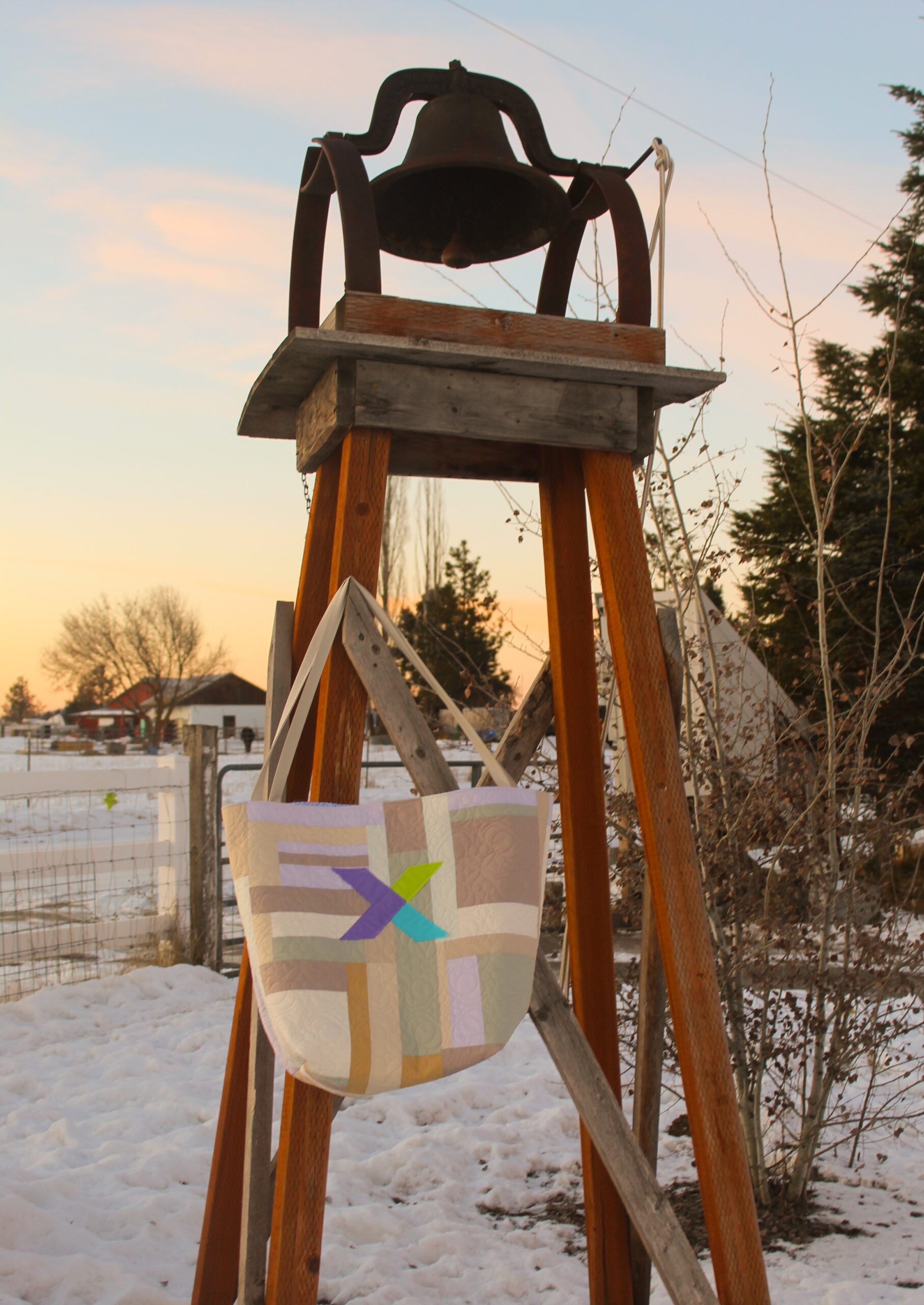 I have seen most of the other tote bags made by the other ambassadors and they look awesome! I love seeing all the different bags. I hope you all have a wonderful day! Grab that fun project that you have been wanting to make and just start. It will feel great!
xoxox
Charisma