Hearts and a Wool Sampler
Martha brought these….so in love!
This heart pattern is by Wendy Williams. I love all of her patterns.
Martha is a beautiful job. You can't see in the photos…but all of the hearts are wool with very fancy embroidery and beading ect.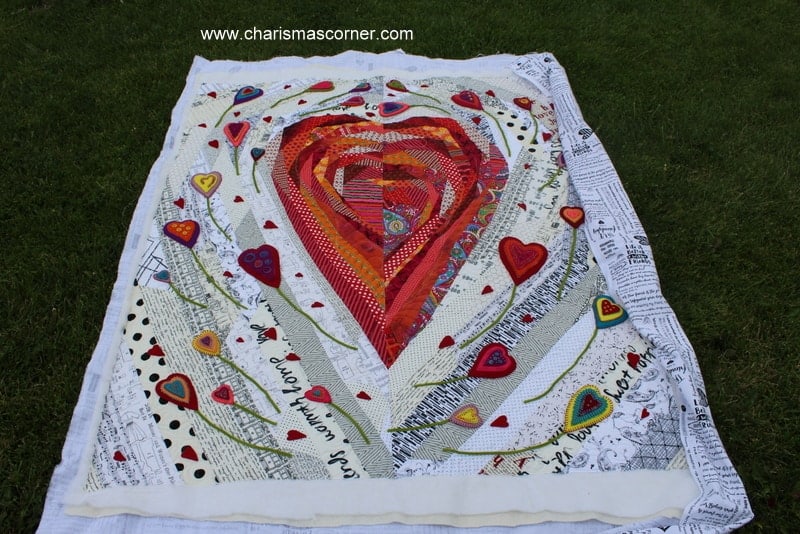 As soon as I put the last stitch in her quilt I text to let her know they were finished and she text right back saying she was near me and could she pick them up. LOL! I had to hurry and take them outside for pics. The lighting wasn't all that great…so you can't see any of my work.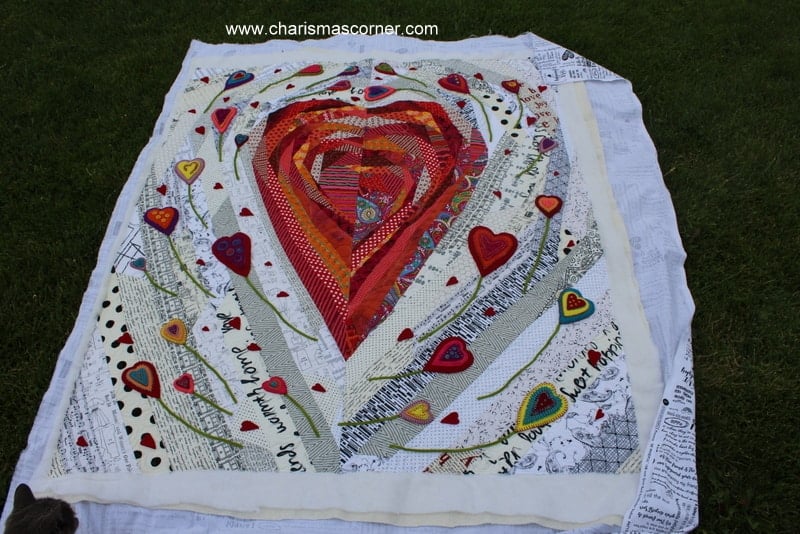 But the quilts are so beautiful. I was glad I could save her the trip. It's a one hour drive one way…:)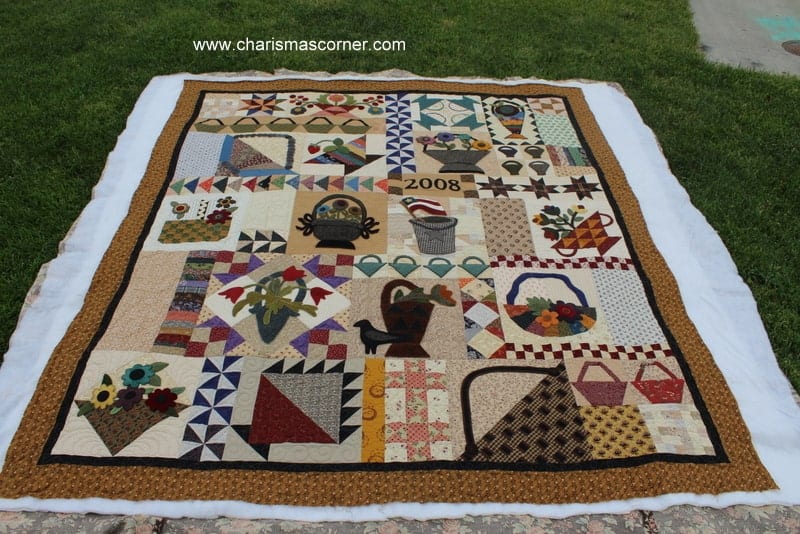 This second one is a UFO …you can see from the "2008" and it's all sorts of baskets. They were fun to quilt. I tried to make each one different and it worked up so nicely.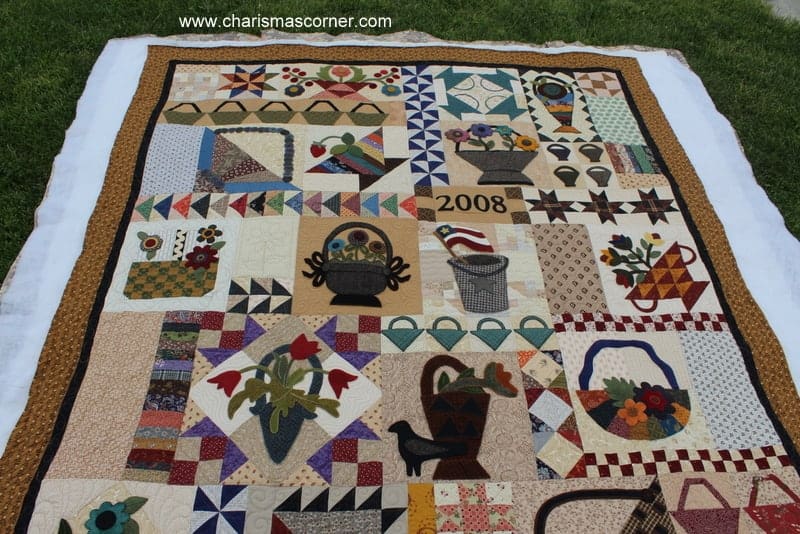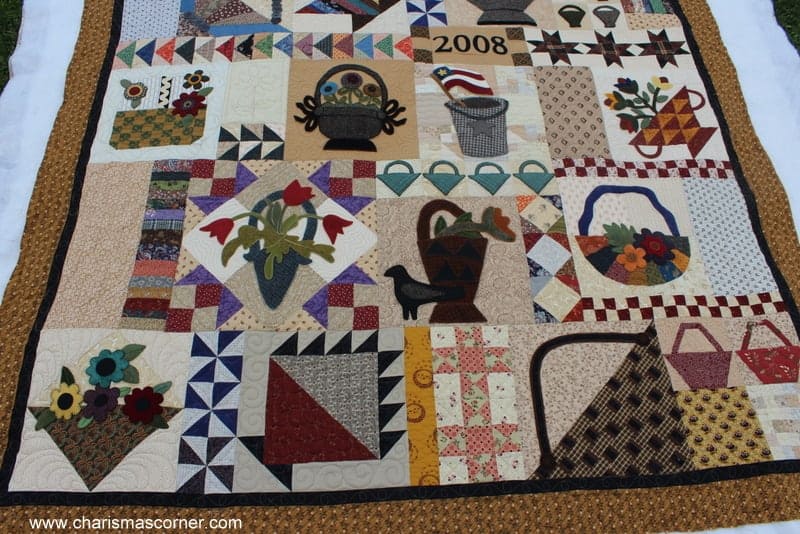 Thanks Martha! Always love working on your projects!
Thank you so much!
Charisma