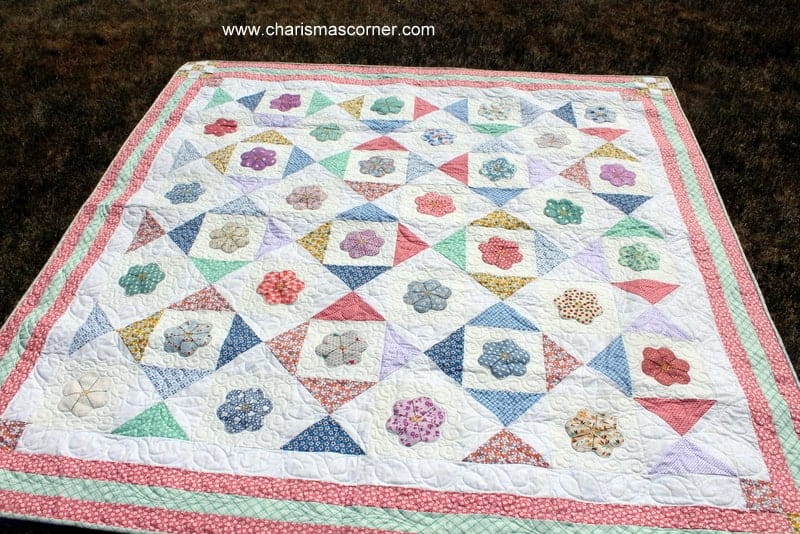 Cindy sent me these vintage flower blocks that she picked up at an estate sale. She is not a quilter so she asked me to make a quilt for her to use them. she was gifting this quilt to her daughter. She wanted it to be bed size.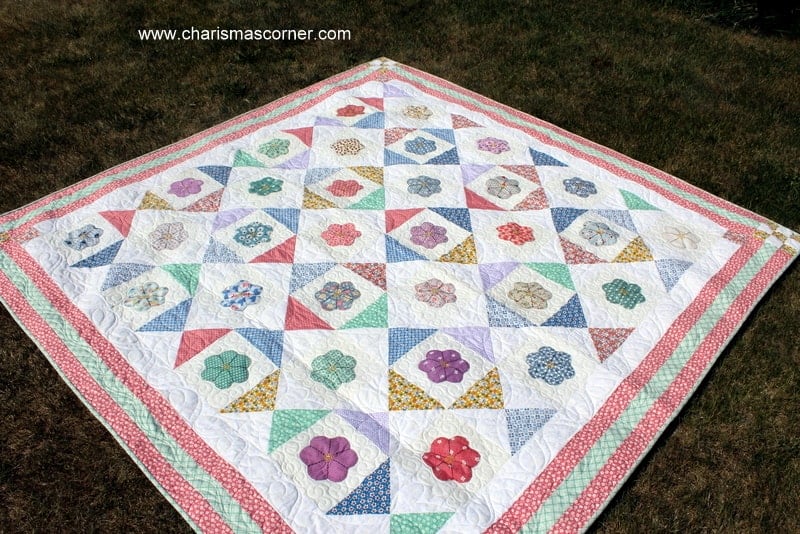 She let me decide how to set it and quilt it ect. So I wanted to make alternate blocks to set these flower blocks..that wouldn't detract from the flowers but kind of frame them. They needed to be the star of the show. So I ordered a bunch of thirties reproduction fabrics and set them with hour glass blocks.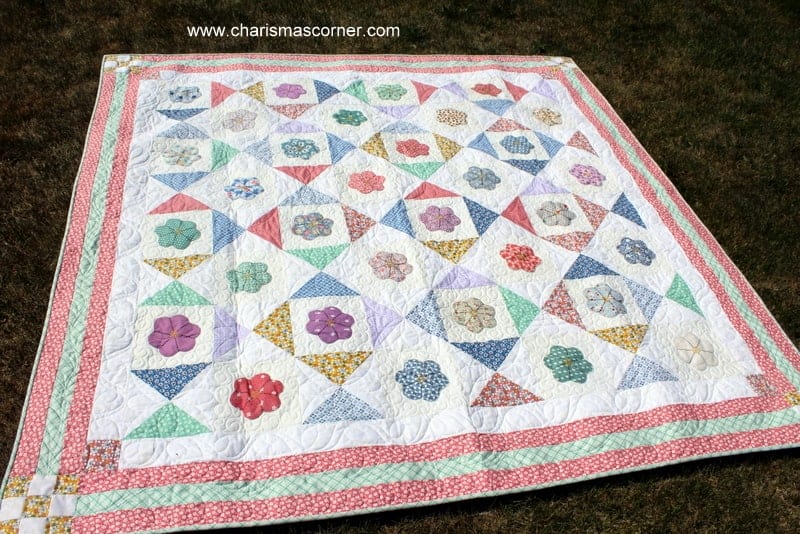 I quilted leaves, and feathers, and curls. It all turned out so pretty. She loves it and so does her daughter. YAY!! Success!
Thanks so much for following along. I hope you all have a wonderful day.
Charisma