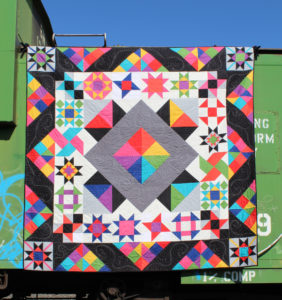 Journey is another one in my series of BOM type quilts. They are great patterns that are written in a BOM style with monthly assignments & handouts.
These are great for people who really like manageable bits so you don't get overwhelmed by all of the instructions at once. They are also great for shop or guild programs.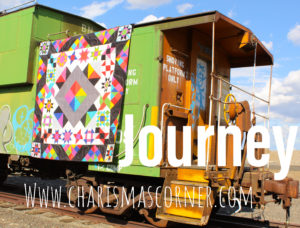 I realized that one of my favorite designers ( I have made several of her quilts) ..they may seem overwhelming when you first see them but I just take it one page at a time and complete that block and then move on and then before you know it the quilt is done.
I love that!
My friend, Karen actually pieced this quilt top for me and I quilted it. I used Riley Blake solids to complete this quilt. Riley Blake makes a lovely solid….in a range of colors. I am a HUGE fan of their products.
You all know that I love a good, meaningful name for my quilts. Journey takes us on a journey with a few different techniques. Nothing crazy difficult. But it's fun to have the variety of blocks. I love a good sampler. They are fun to quilt. This would be a lovely scrappy quilt. Those that have been following me all of these years …y'all know I love a good scrap quilt. They are my favorite type of quilts to make. I am actually itching to start a scrap quilt now.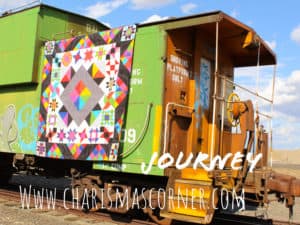 I wanted a meaningful backdrop for this quilt and thought the train would be great. This train no longer travels…but I am sure it had many journies at one point in it's time.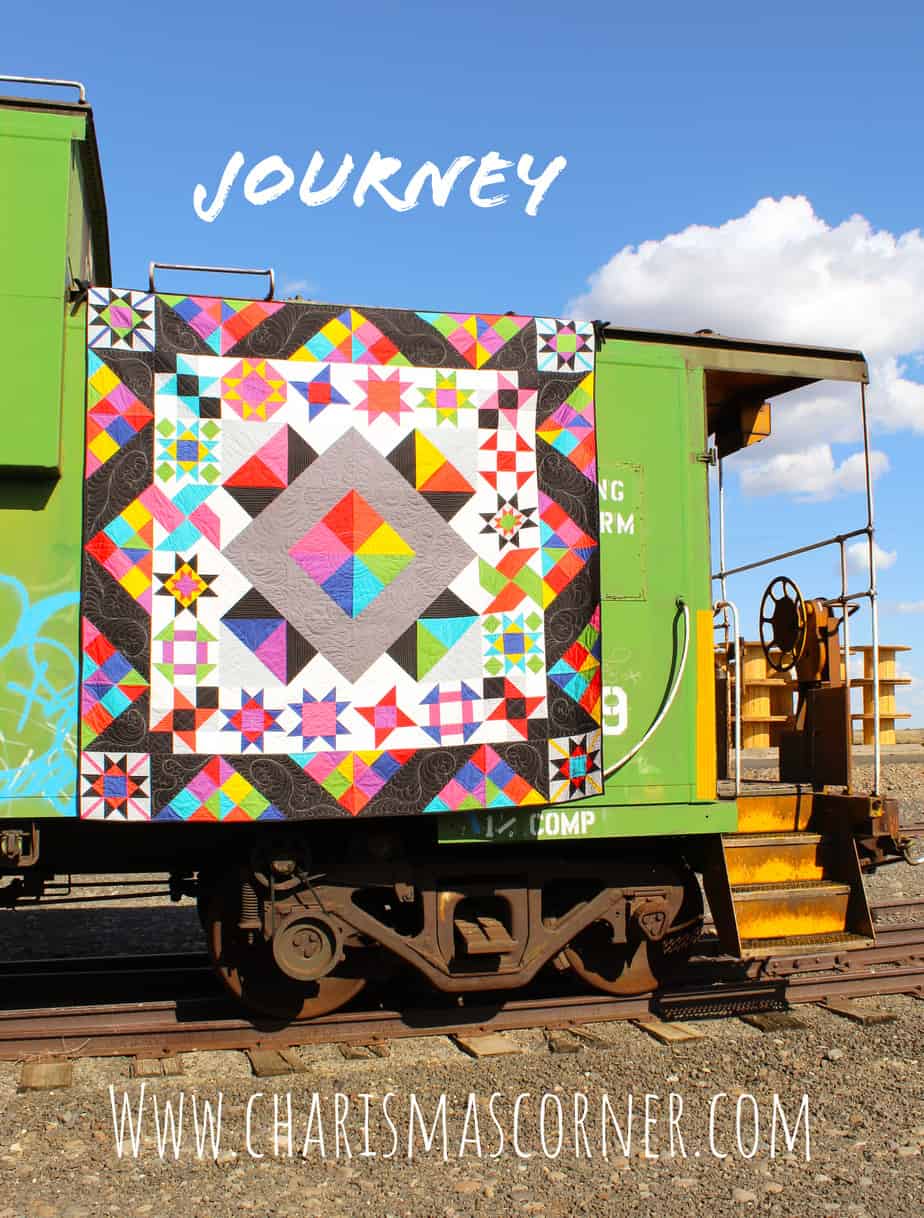 I was so excited that my son was home this particular weekend because I could have him climb on top of that train car and hang the quilt. For some reason my husband wouldn't do that. LOL
All of my patterns are available as digital downloads or paper version in my ETSY shop, HERE. 
I hope you all have a wonderful day!
xoxox
Charisma