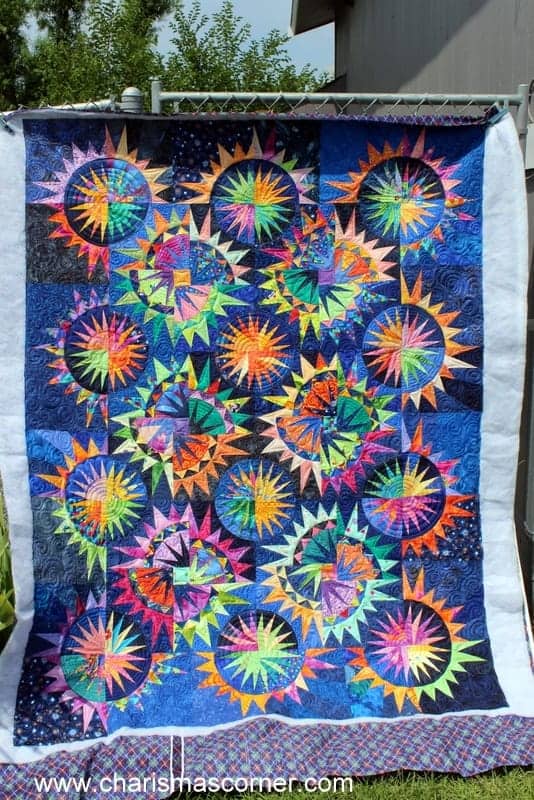 YEARS ago Bev and I took a class together at our LQS and tried to make a Quiltworx quilt. This was before I had a longarm….so it's been quite some time. I gave up on mine after the class…..In fact I chose the easiest pattern and I even packed up and left the class early ( which I rarely do) ….Quitworx patterns are like reading greek. I like foundation piecing but keeping them all straight and whatnot…just forget it. It's too much for me. So I traded to have my friend, Terry finish mine. LOL
Bev stuck it out and finally finished hers and she has done an amazing job! I love her scraps of color and all of the patterns and boldness.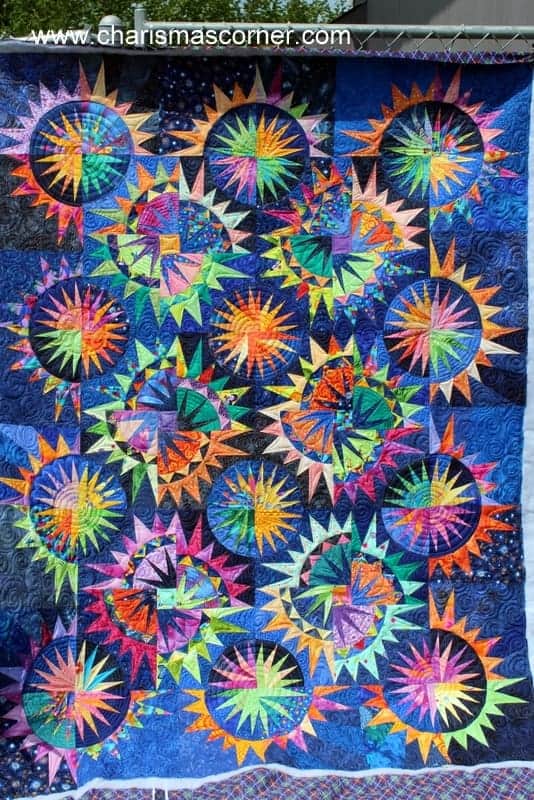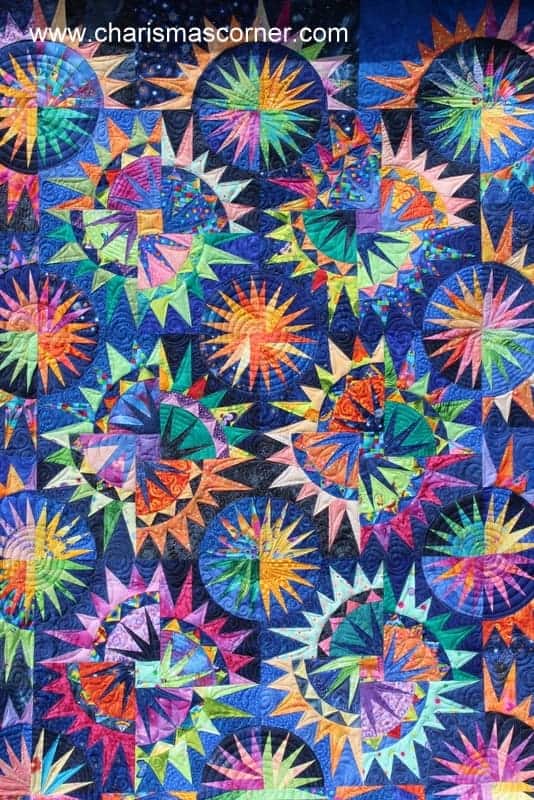 I quilted lots of designs. But my favorite was actually to throw in a big spiral I a few of the suns..it added so much motion to the quilt.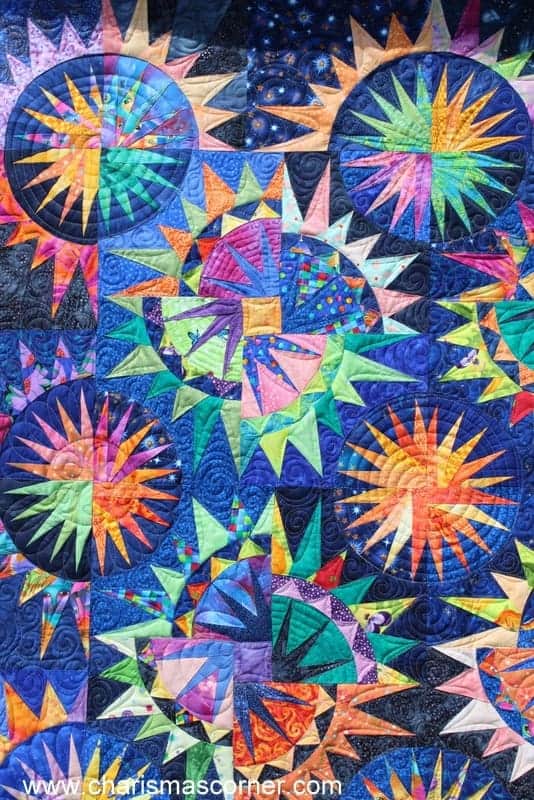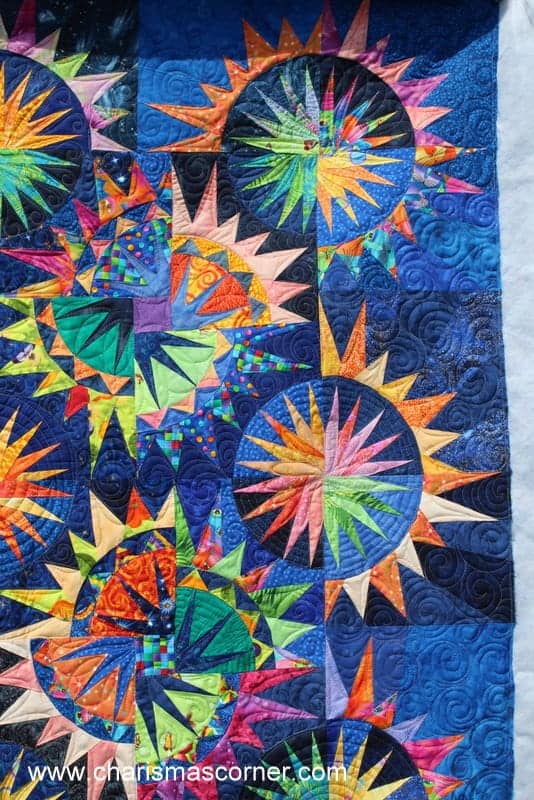 Some close ups so you can see the quilting.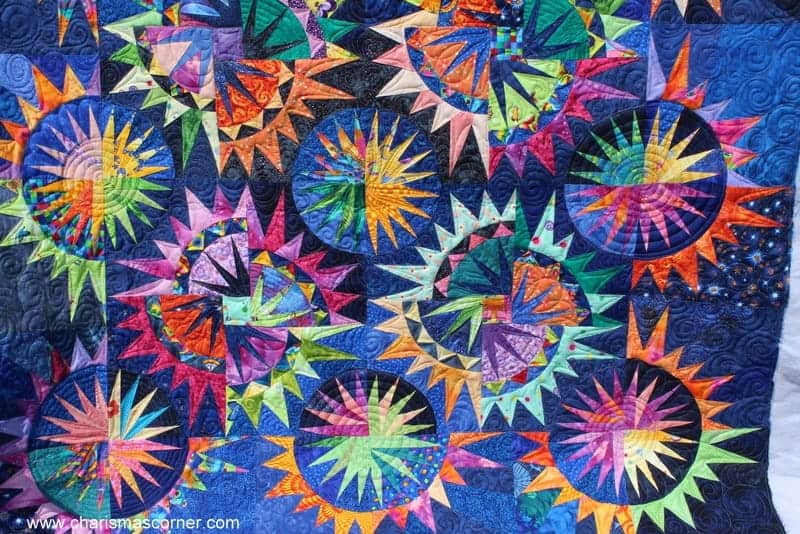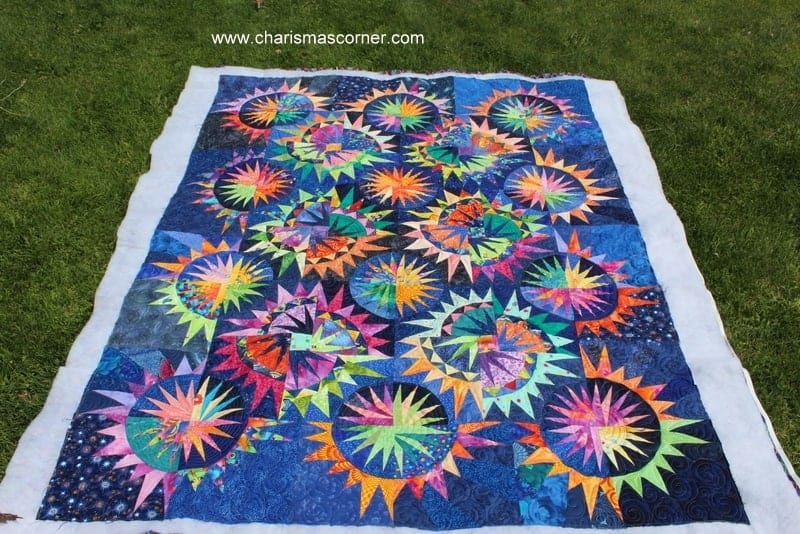 Thanks Bev! I am so glad you were able to finish this and I know it will show well!
Blessings!
Charisma