Andrea made this HUGE wedding quilt for her daughter. The wedding color were Red, White and Blue and from the pictures I have seen on the wedding they were gorgeous. This quilt is equally so.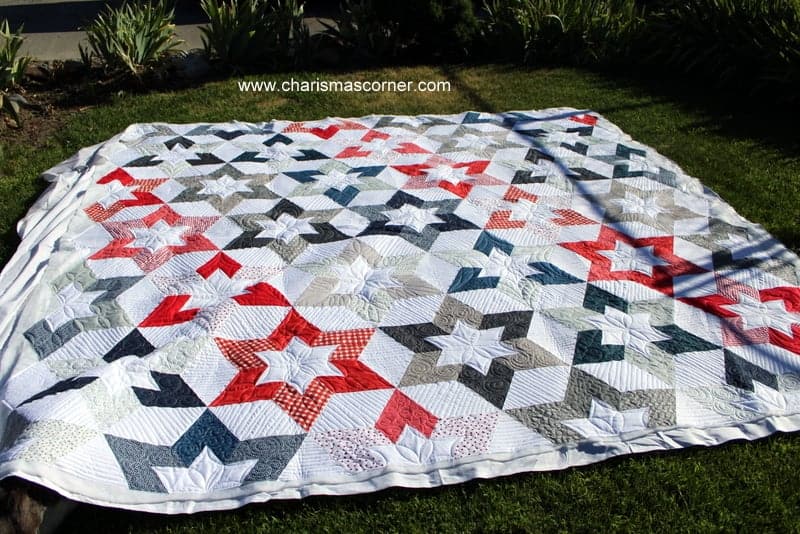 I tried to put a variety of designs in all of the stars. I kept the background areas with a consistent design to frame it all in.
It was fun to think of several designs.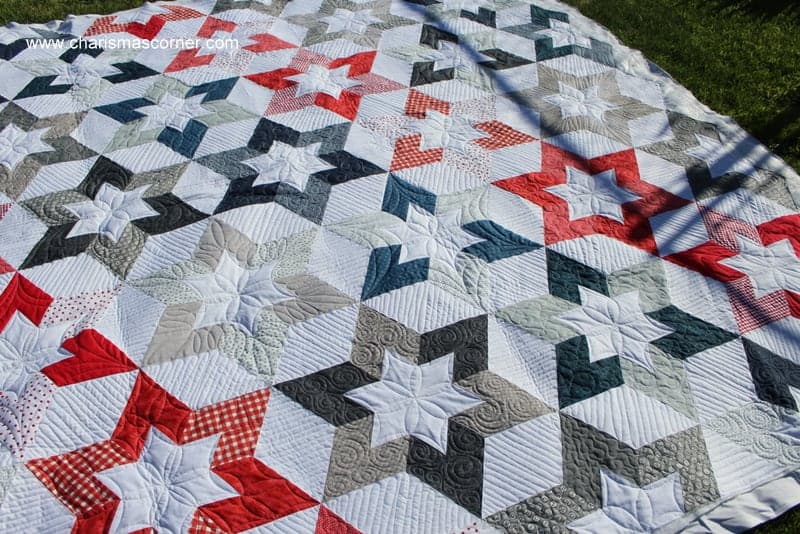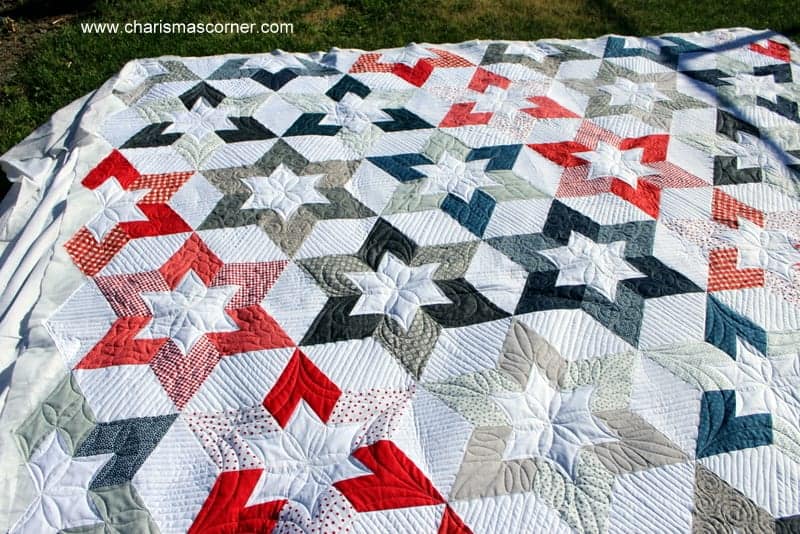 Andrea really collected a ton of different fabrics to bring this all together. All of the stars are made from different fabrics. So there is quite a collection of designs. It's very pretty.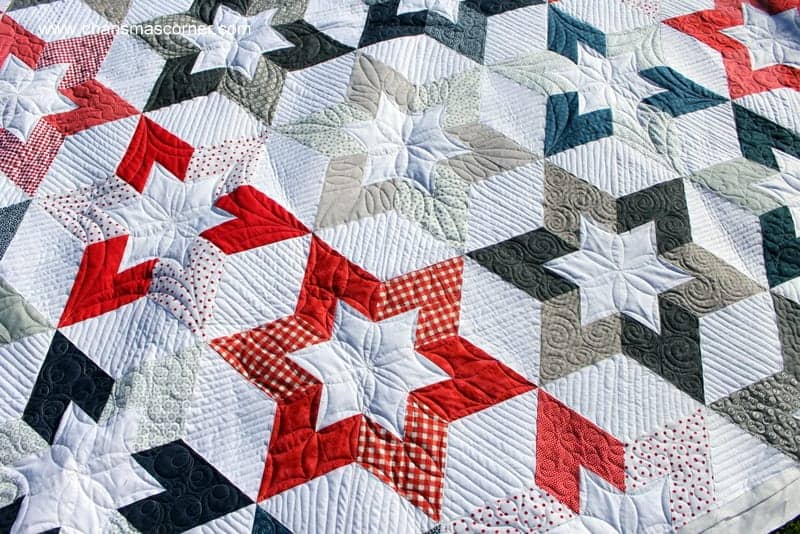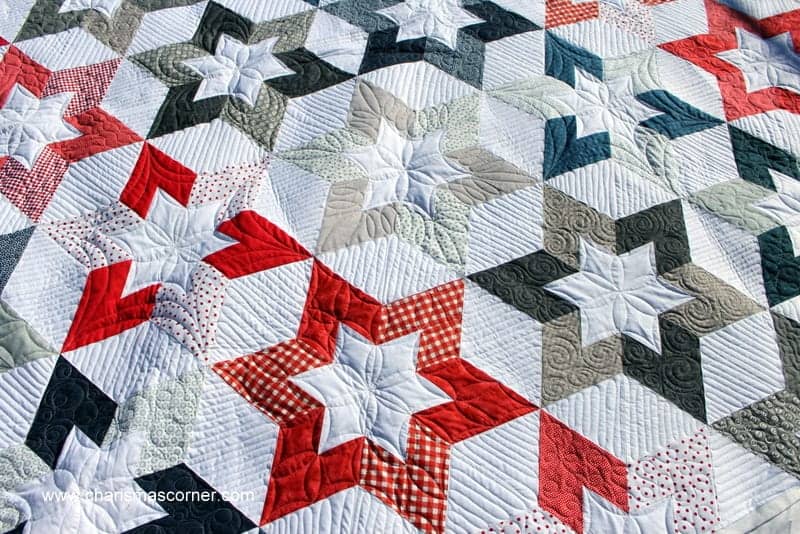 Thanks so much Andrea! It was a joy to work on the quilt and be a small part of this memorable quilt.