Cluckers and Bathroom Update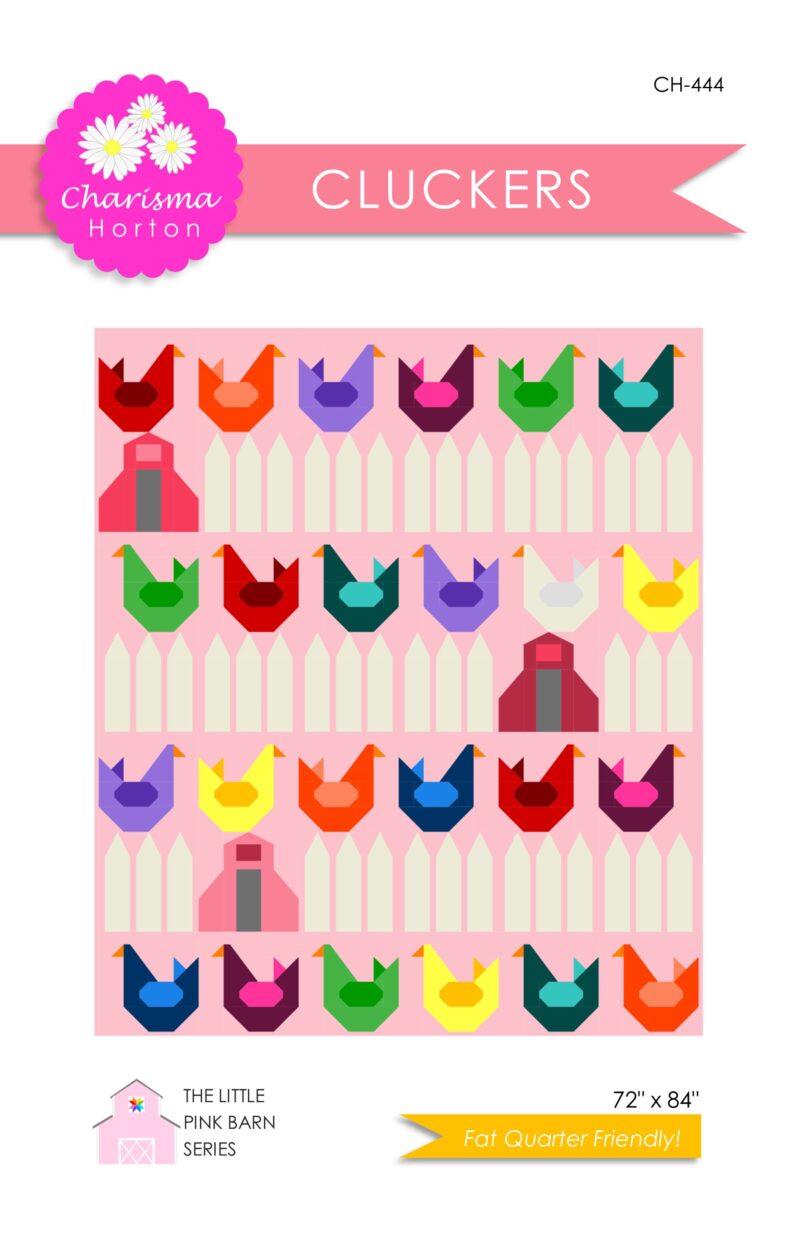 Hi Everybody!
I have officially released my first pattern in my Little Pink Barn Series. I have designed a bunch of quilts in this series. But I was serious about designing a chicken quilt. It's obviously been on my mind all summer but I wanted to have something fresh, colorful and that looked like my style. It took me a bit to figure that out. These are my Chickens. I am so pleased. It's listed in my shop and it's 10$ for the next 2 weeks. :)
I have so much to say about the chickens. But as you will see there is only 1 white chicken. That is Betty White. For those that have been following along you will know the Betty White story. I will share a bit now. Betty is the smallest little chicken in our coop. She isn't particularly sweet but she is very broody. I was struggling when I moved here and I knew nothing about chickens. Betty wanted to be a mother so badly and she would sacrifice her own self to lay on eggs for 3 weeks in the dead heat of summer. This became my mission. My focus went to her and making sure she was cool enough and had fresh water and food. I checked on her so many times a day (more than I needed) but it was for me. Not so much her. She knew what she was doing. I needed that. I immersed myself in reading about chickens and learning. But I also got a play by play show watching her daily. After the chicks came it became a whole new experience that I loved even more. Watching her teach them was amazing. Rob would sit and watch them as well. We were utterly fascinated by the whole experience. The chicks are Easter Eggers (EE's) . Which was a whole other amazing surprise. All of these little chicks come and you have no idea what they will look like or grow into. I feel like as an adult I don't get many happy surprises and watching them change and grow and be surprised by all of the different colors and features was so awesome! Their personalities come out so quickly. Rob named one Dora because she was always the first one to try new things hop into new areas and explore. We have Goldie Hen (Goldie Hawn) because she is the only golden hen that we have. Anyway, as EE's we also get another surprise when they start laying eggs because they lay different colors of eggs. They each only lay one color but you don't know what color they lay until they start laying. I wasn't sure if we would see any eggs until Spring because some chickens don't lay in winter. You can manipulate them by putting light in the coop ect. But I feel like if God created them to have a break, they can have a break. But my summer chicks are laying right now and we are getting more than a dozen a day! LOL! I was able to pass out farm fresh eggs to my family at Christmas.
Anyway, Betty has special place in my heart. I can't believe I have fallen in love with chickens. But what do I say? I am smitten with these ladies and now we have one gentleman. Rob named him Hotwingz. He has been practicing his crow for weeks now. LOL! He's HUGE! He's turning into a beautiful bird.
I thought I would share another design that I designed and posted over the weekend. It will be released soon:
I was asking for names for my pattern because I have a pattern coming out soon called The Little Pink Barn that will be a BOM. It's being tested right now. But I created this one and I love it. I have been cracking jokes about the Green Acres theme running through my head all of the time and someone suggested Pink Acres. I thought that was cute. It dawned on me that we live in a development called Fawn Acres. I live in a city called Deer Park. There are many things with the Deer theme. I think I am going to call this pattern Fawn Acres. It will be offered in 2 sizes. Baby/wallhanging size and a twin size.
I also wanted to show you the update on my bathroom. You can see the before photos on the last post. It took longer than I thought it would. Rob had to fix the plumbing. We had to figure out what we were going to do about the hole in the wood flooring. We just put tile in there because that was going to be a better fix than trying to match the hardwood floor. I still have 3 little plants to hang in the corner. But I am using decorations that I already own because I am on a budget. I also was able to use the lighting fixture and mirror from the original bathroom.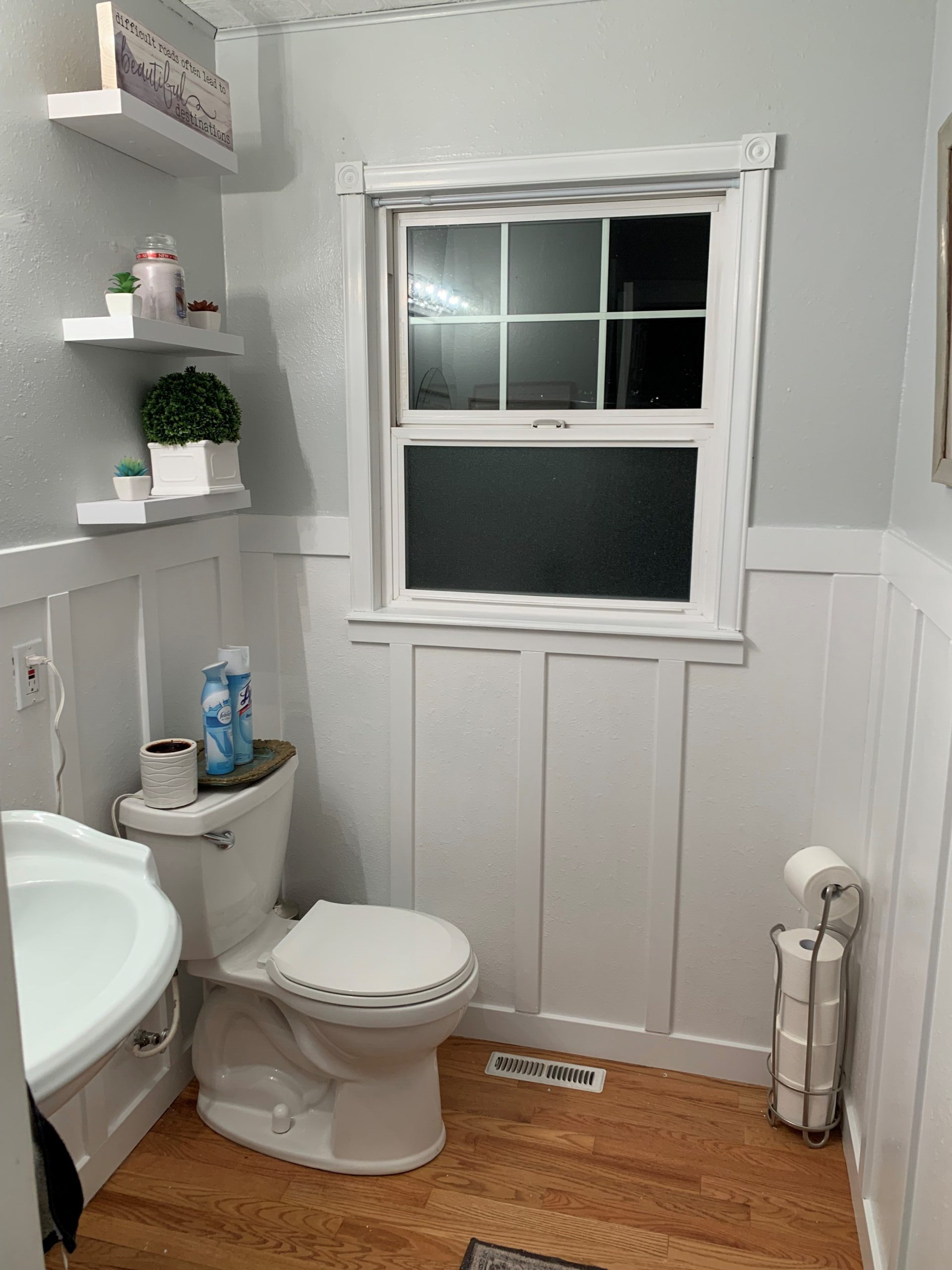 I used the same gray and white paint that I used in my master bedroom and one of the guest rooms. I love it so much that once I used it upstairs I just knew that was the color I was going to use in my bathroom. we still have one more bathroom to update but it's way down on the list. It's going to be a much bigger job to tackle and its functional so I will live with it until we get more important things finished.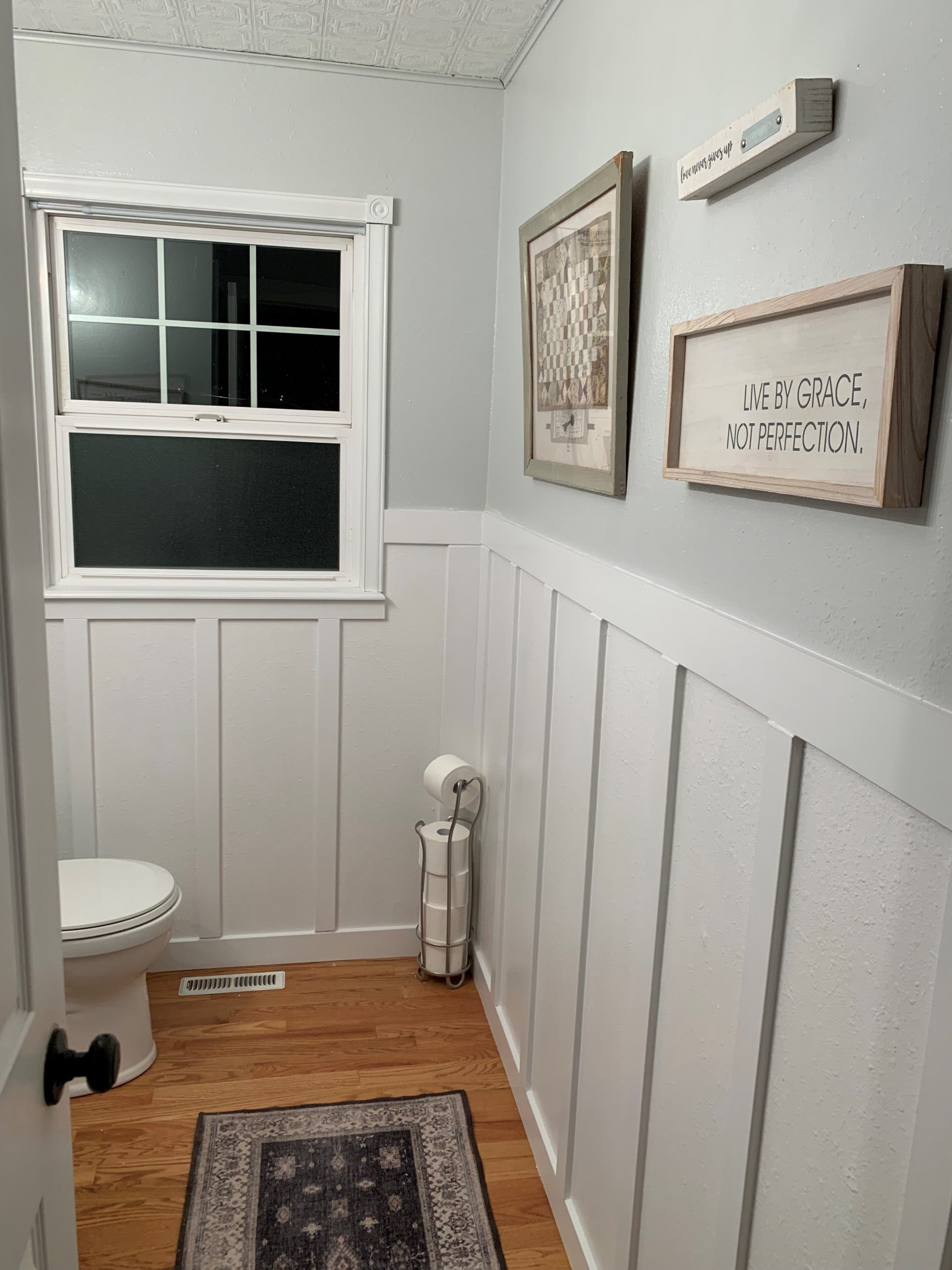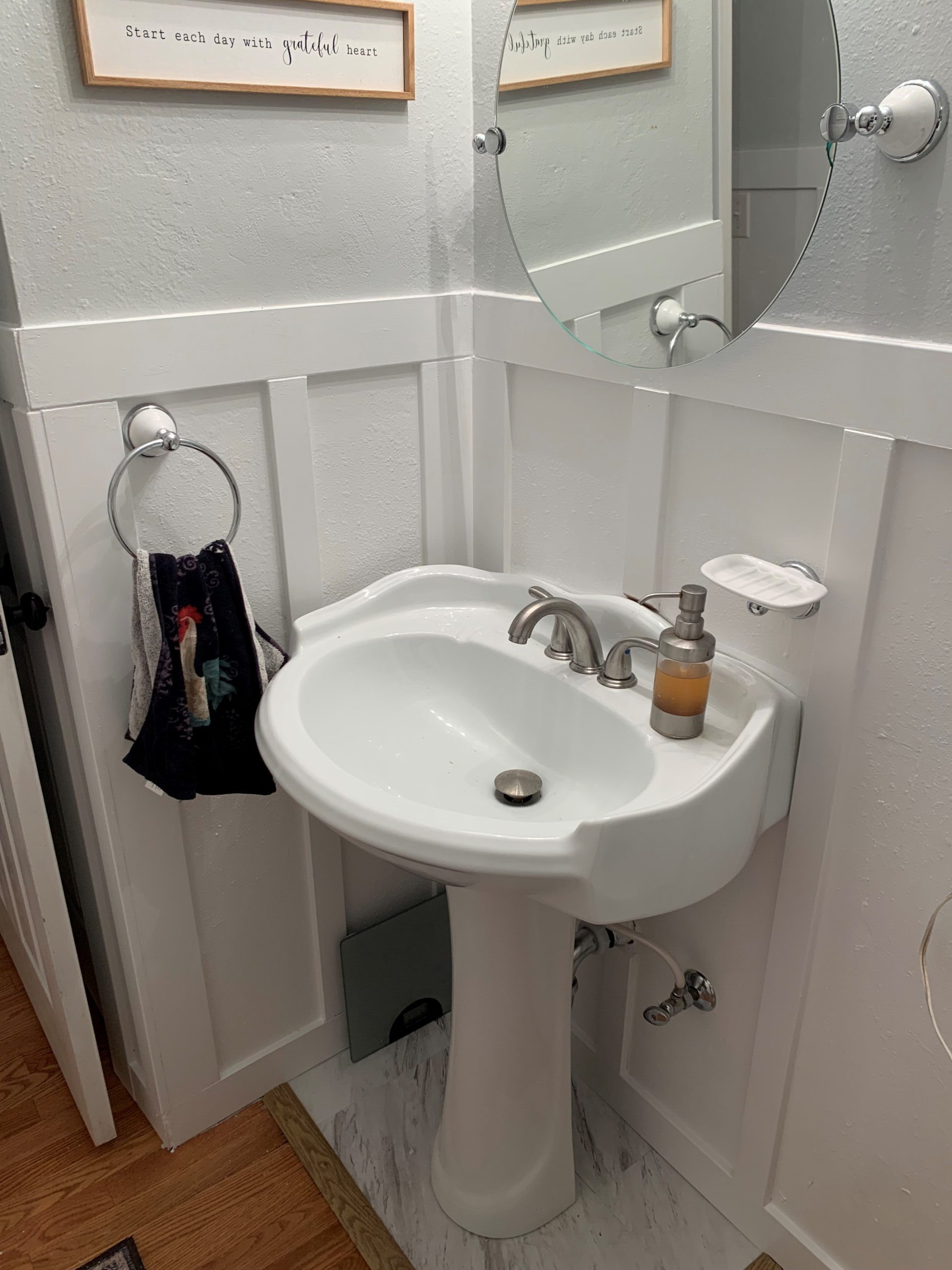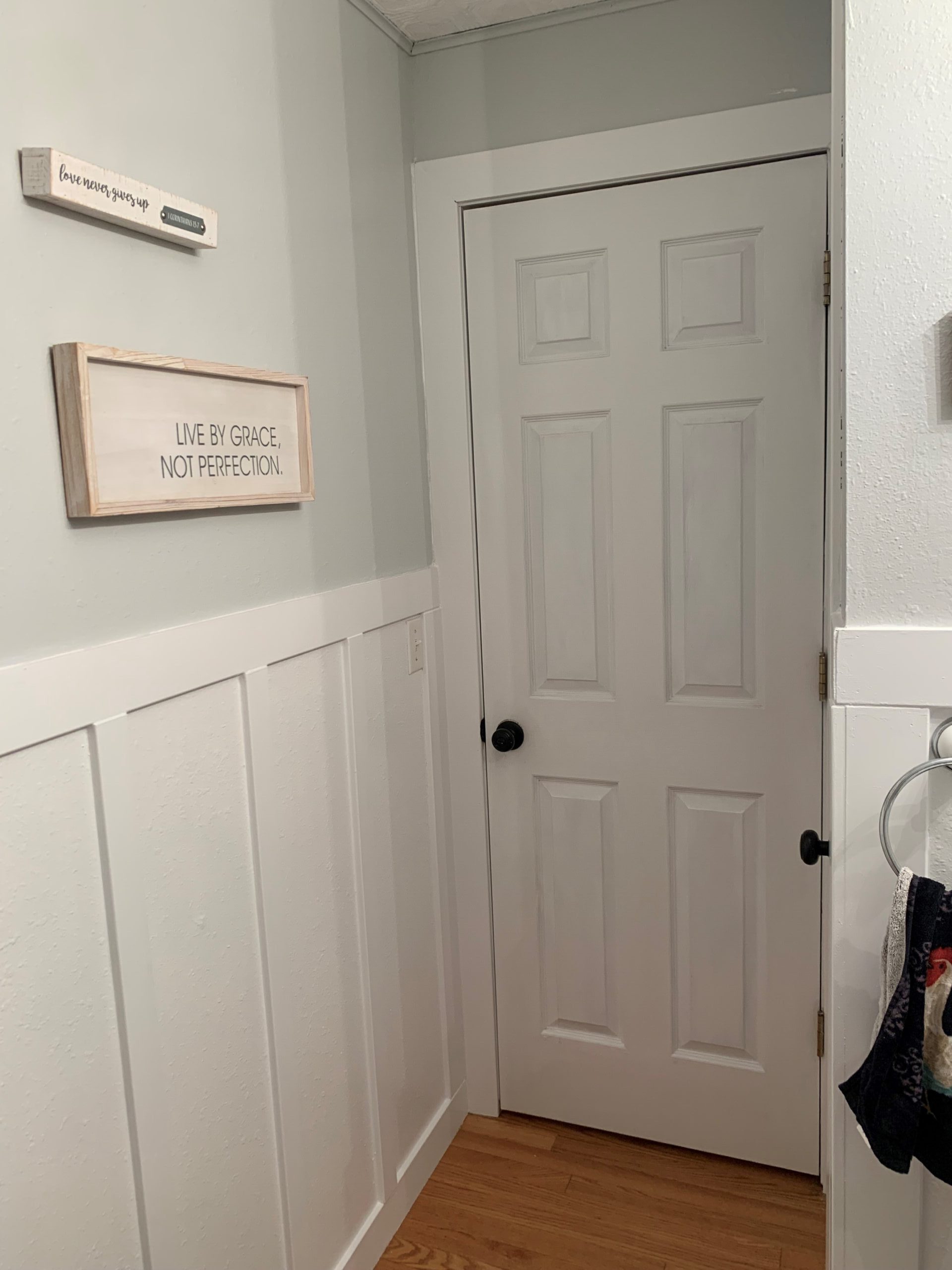 I still have some touch ups to do and I gotta scrap the floor. But I am happy to have the majority of it done.
This bathroom makes the main floor completely updated. That makes me feel some kind of way. LOL. I will feel great when all 3 levels are complete. But I know that is going to be awhile. Once the barn is finished we will start on the stairs and the family room in the basement. We have many goals for this next year. It will be interesting to see our progress this time next year.
I hope you all have a wonderful new year!
xoxox
Charisma