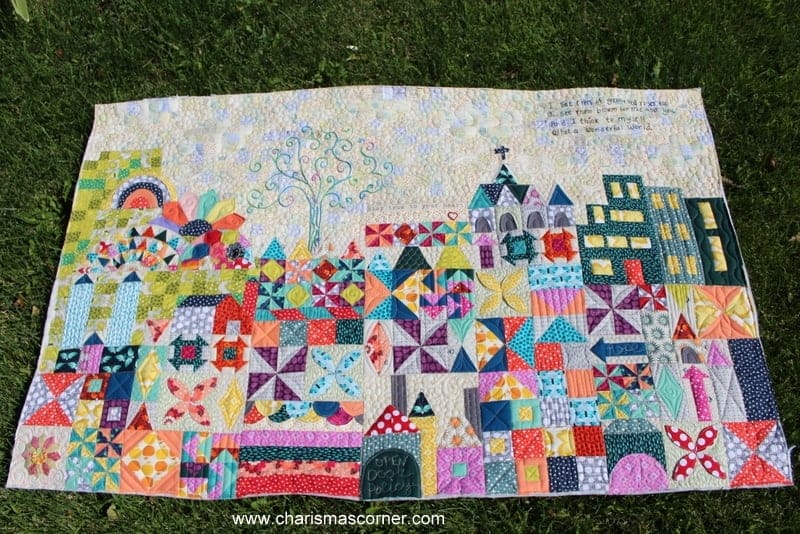 This is a pattern by Jen Kingwell. It's a pretty popular pattern…I think. I have seen many on pinterest and Instagram. I had been wanting to make it for a few years and I never tackled it.
Well a group of my friends and I decided we would meet monthly and get together to sew this quilt. I love this group because we are all different and we each help each other along. All of them are really different. We all have different skills as well. My applique skills are terrible….but my quilting skills make up for that. :)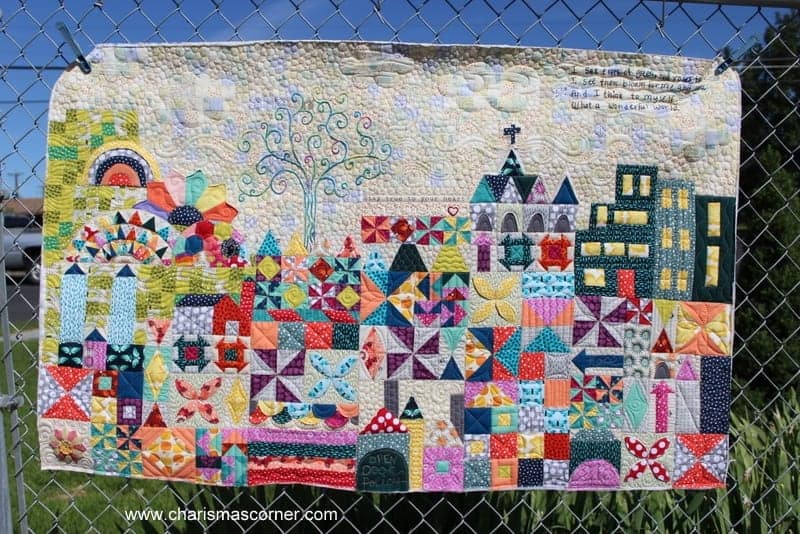 So like with any pattern that I make I tend to personalize it if it is something that I really love. This is one of those. I immediately knew I wanted to add a tree. My world can't be without a tree. So I had gone back and forth on how I was going to add that and what kind of tree. But in the end it had to be a whimsical type of tree. The rest of my word is very bright, whimsy and cheerful.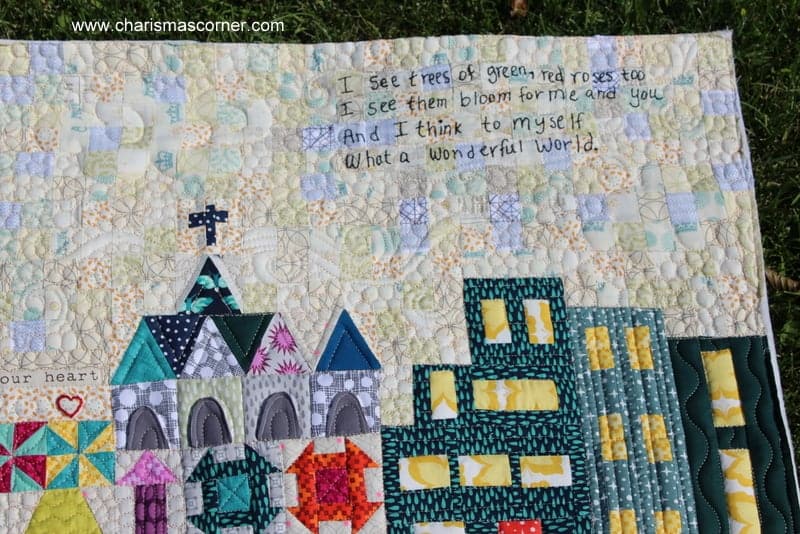 In this corner I also added the first verse of the song called "Wonderful World" I love that song. I had to include it.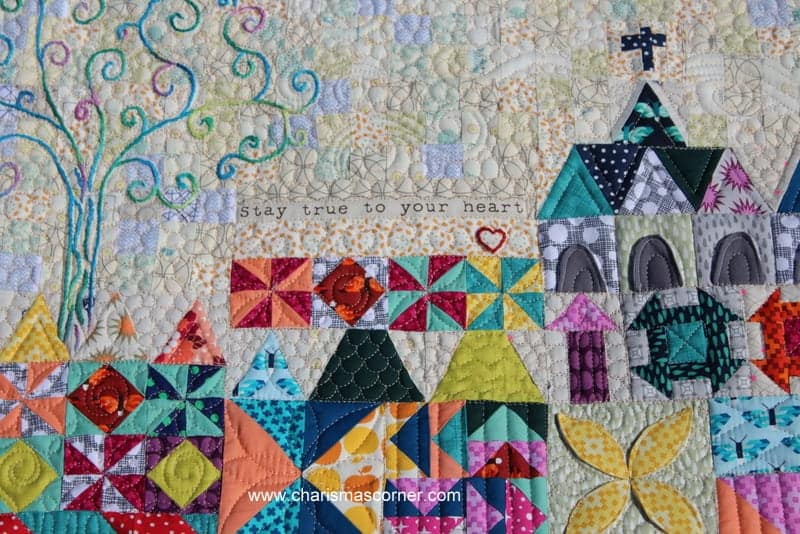 While sewing at my Friend, Sally's house she had this sweet quote on her design wall. I was able to include it in my quilt…so I stitched in the heart as well. "stay true to your heart"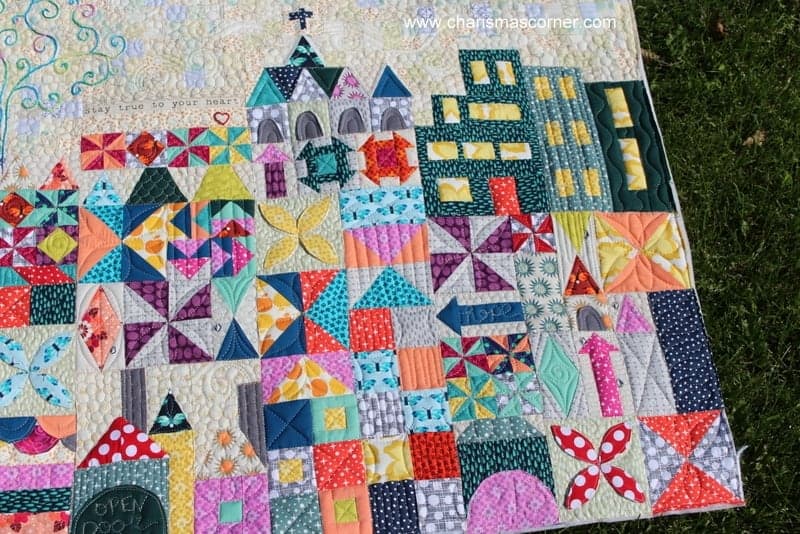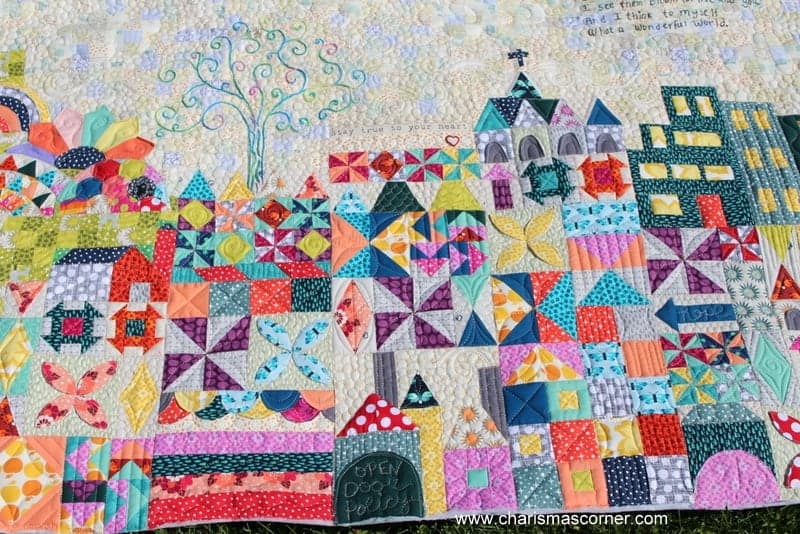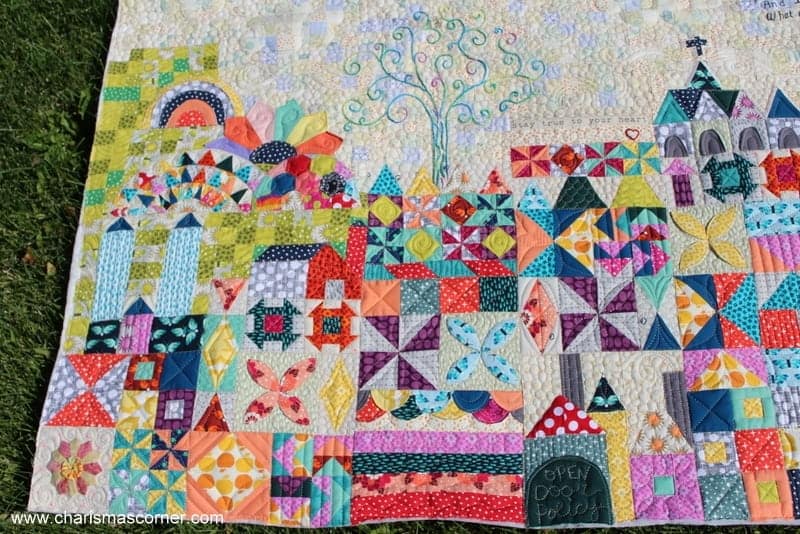 I did change a few blocks That little Dresden is from my friend, Virginia. I added several words into my quilt while I was quilting as well.
I added my house numbers on one of the houses. I added "open door policy" because that's how we live. I added my name and the year. Hope, love ect.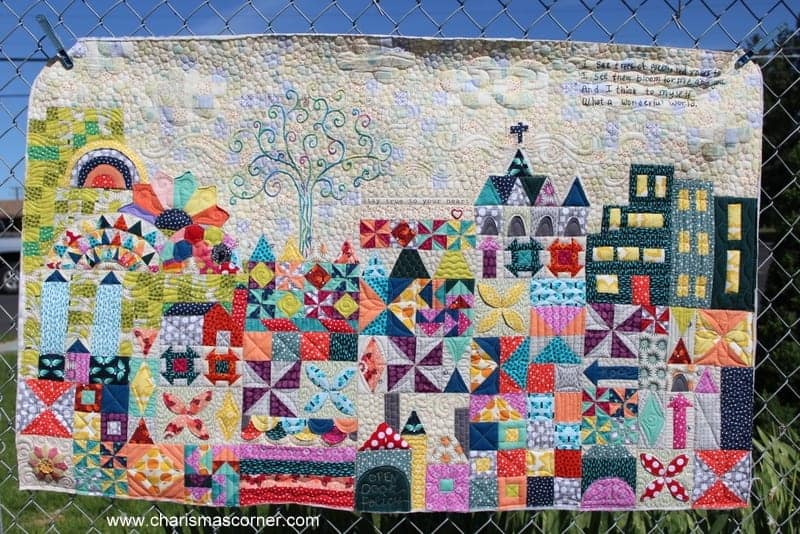 I think as with many of Jen Kingwell patterns…these are not for the faint of heart. LOL. You have to stay focused and just take it one step at a time.