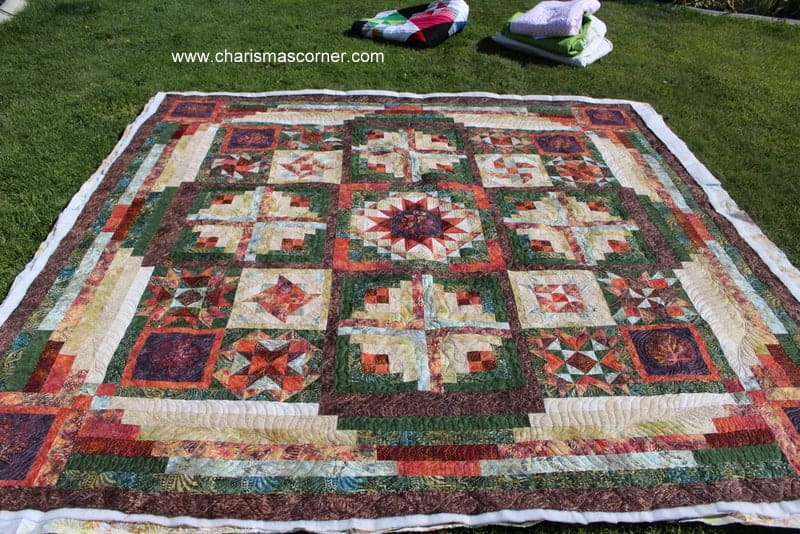 Anne made these quilts and WOWZA! This batik sampler is AMAZING!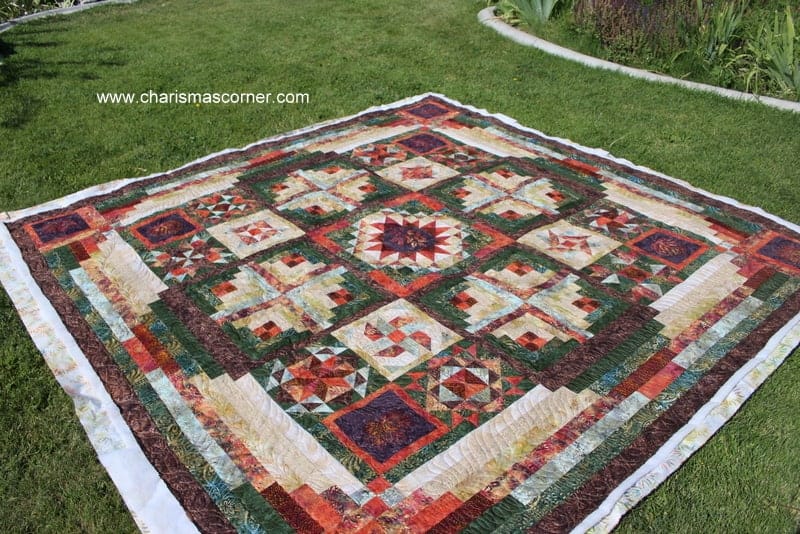 It's difficult to get pictures of this huge quit. I added leaves, ferns, L's, lots of different designs because each sampler block was different.
She also made this lap quilt for her son: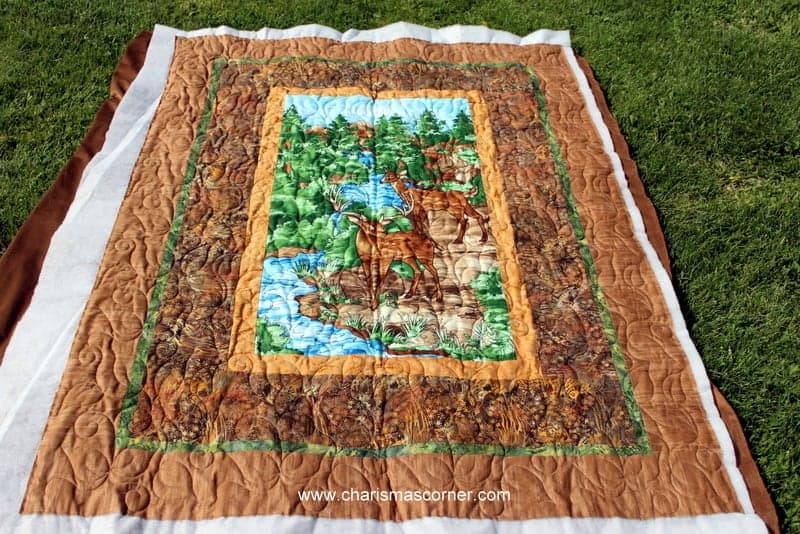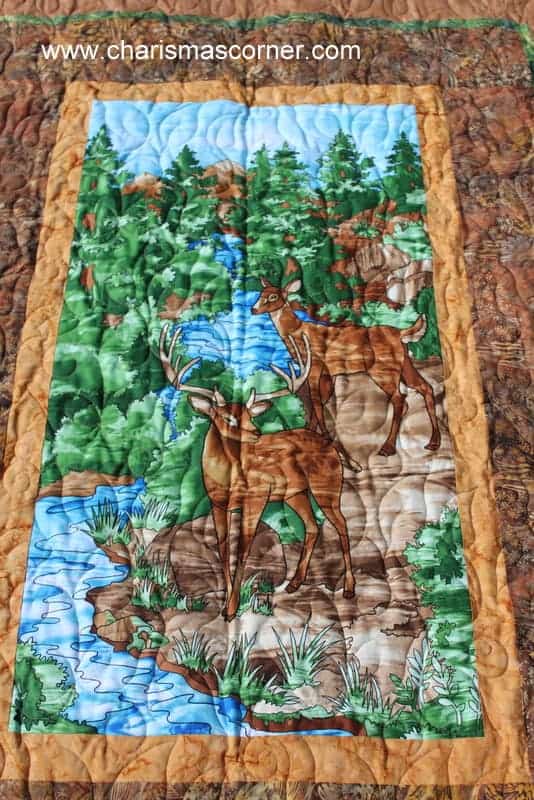 Thanks For trusting me Anne! It was a pleasure working with you!
Charisma