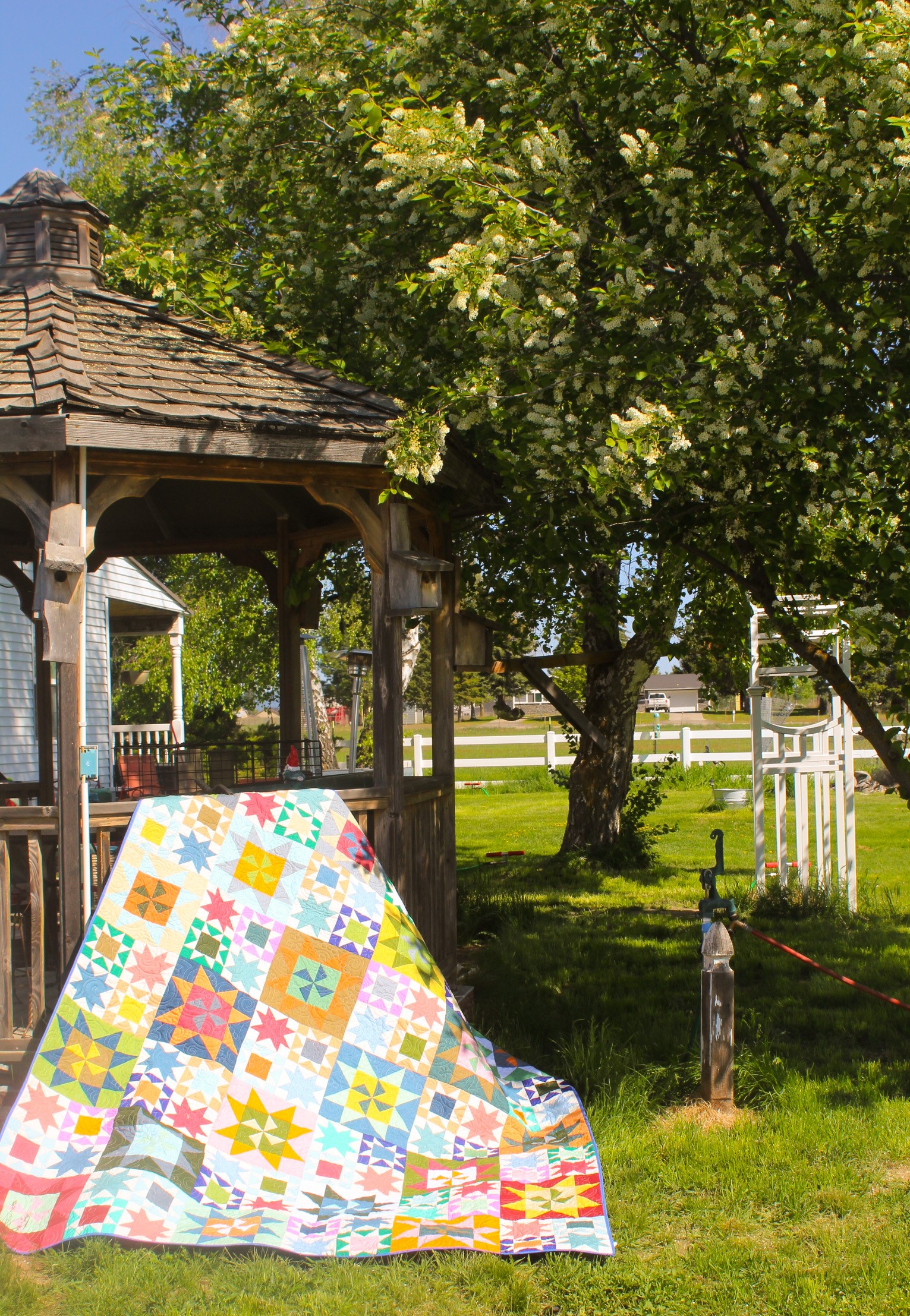 Hi Everybody!
I wanted to share my Starlets quilt with you. I have been on a mission to make fat quarter friendly quilts this year. Starlets is one of them. I designed one awhile ago called Wish and it's been pretty popular. I wanted another one in that theme. We all love stars, right?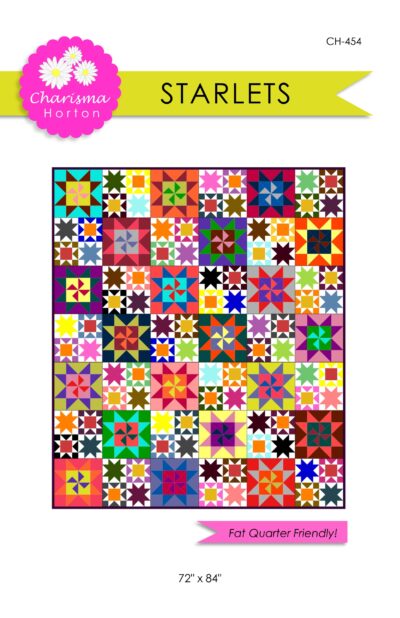 This has been tested a few times now and it's beautiful in all kind of colors and fabrics.
I made my version in a Benartex Fabrics by Nancy Halvorson called Whisper Weave Basics. They have the look of a woven fabric but they are regular cotton. Just enough beautiful texture.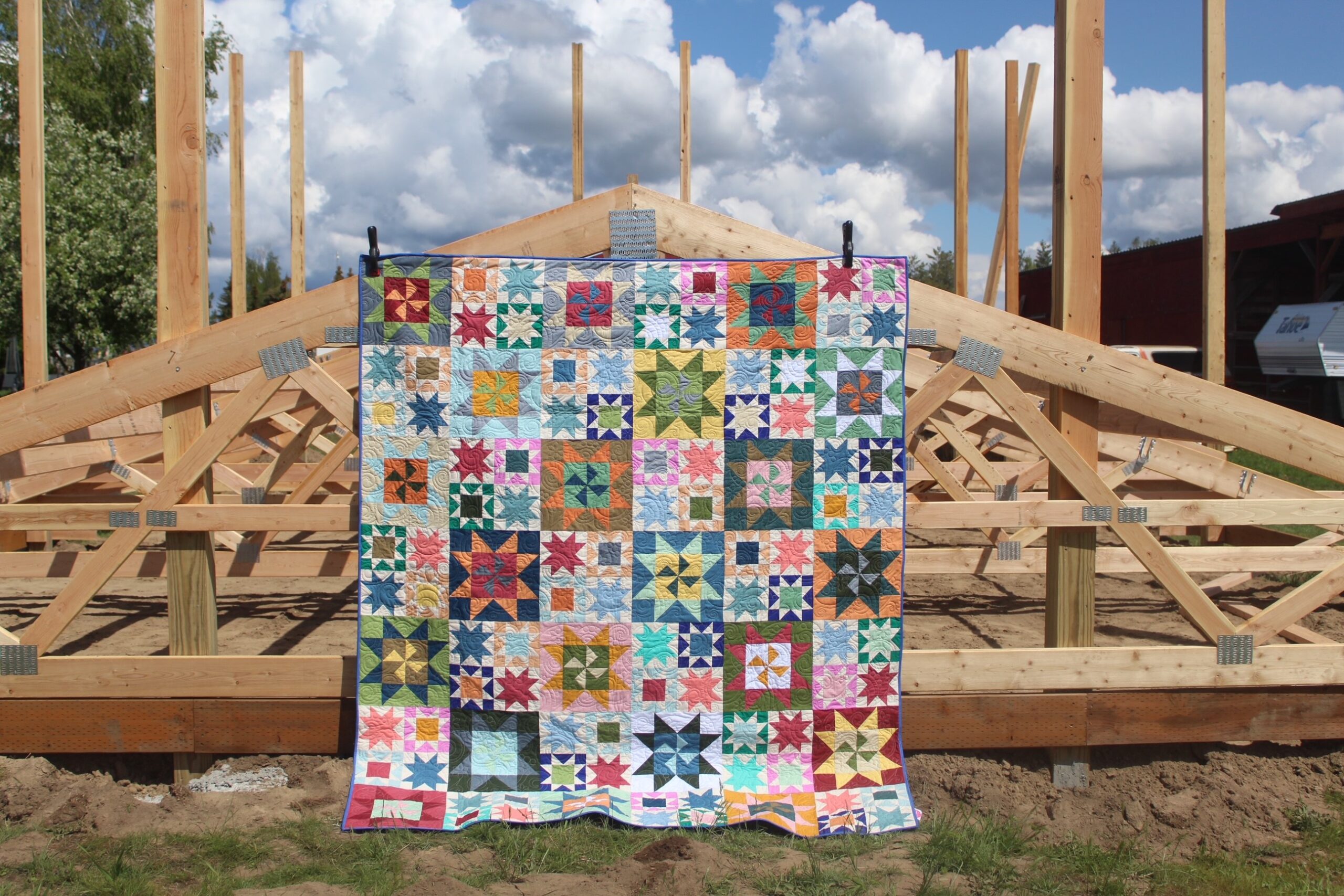 This is one of those quilts that you can literally throw every color under the sun in the batch and it will turn out AWESOME!
I had fun taking it around my property to get pictures. I have dreams of creating all of the scenic areas on my property to take pictures. but right now everything is either a construction site or here for storage until I can get to those projects. :)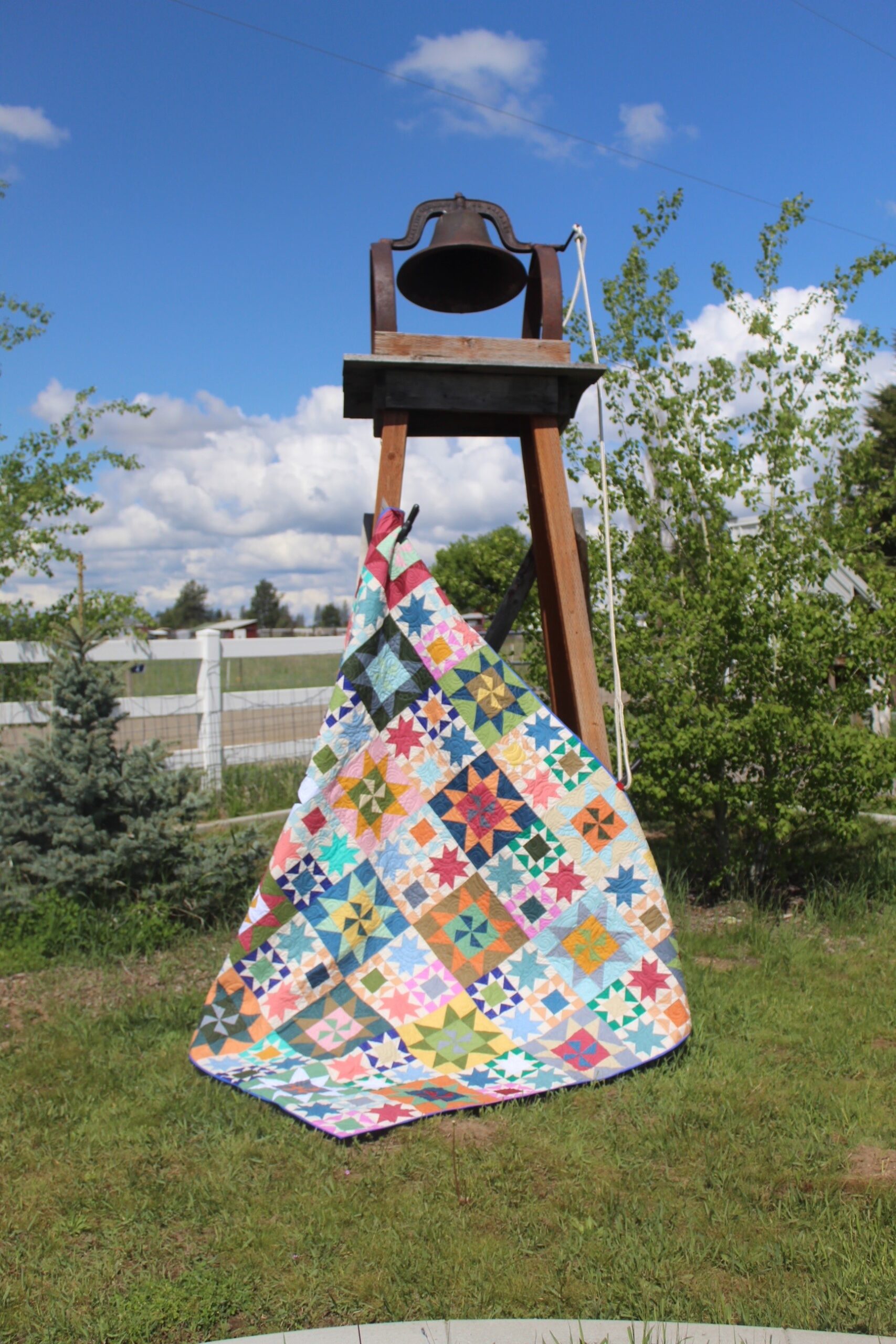 I love this old school bell. I will make it ring when my kids are here because it drives them crazy. :)
but I am creating a rock garden in this area. Hopefully by the time we have the open house for the Little Pink Barn. 
There is so much to do and so little time. But progress is progress.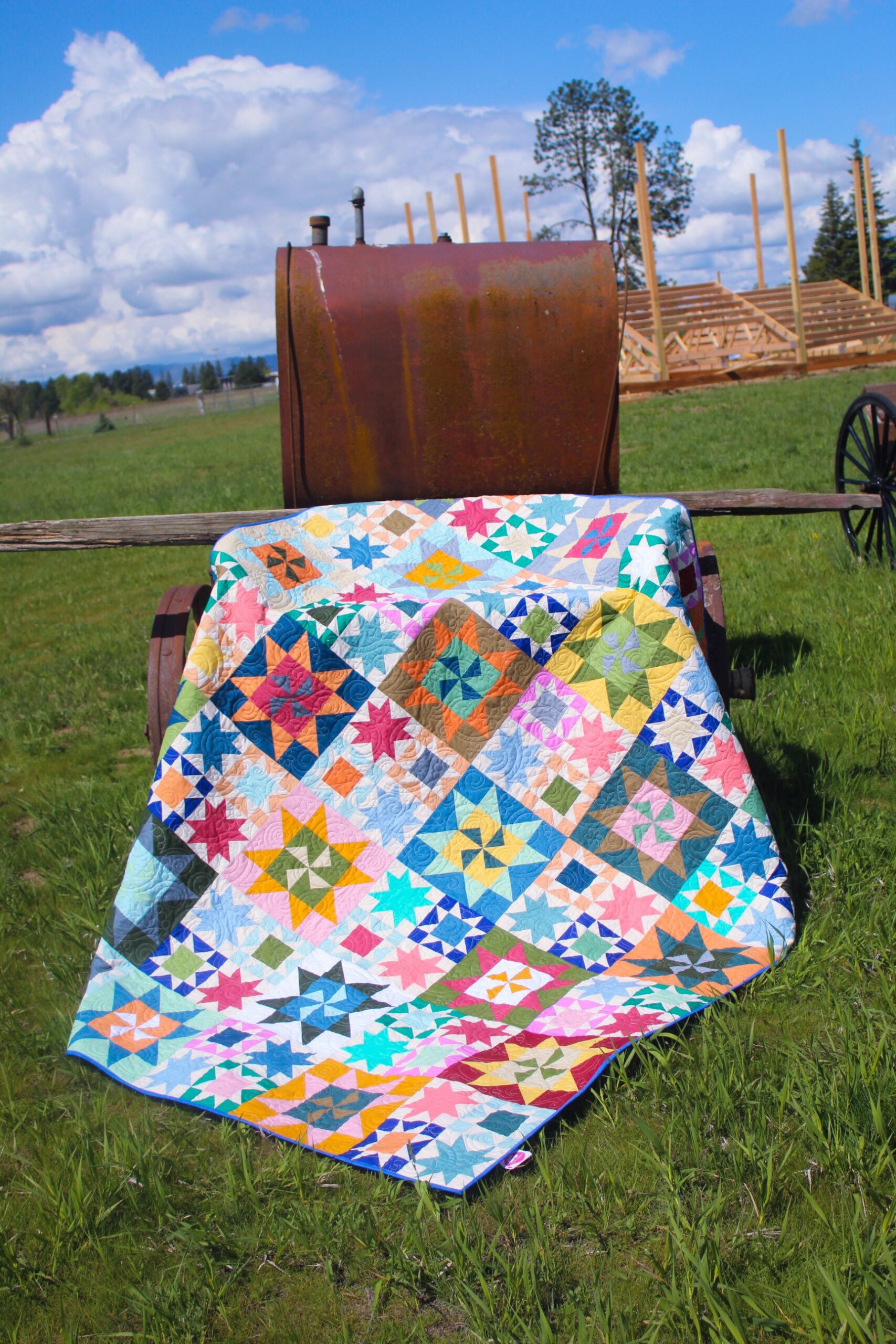 I hope you all have a wonderful week. You can find Starlets in my shop. Just click  the tab up above.
I am happy to be working with these wonderful Benartex Fabrics this year as an ambassador.  They are a such nice fabrics to play with!
Blessings
Charisma