Blue Rhapsody for Benartex Fabrics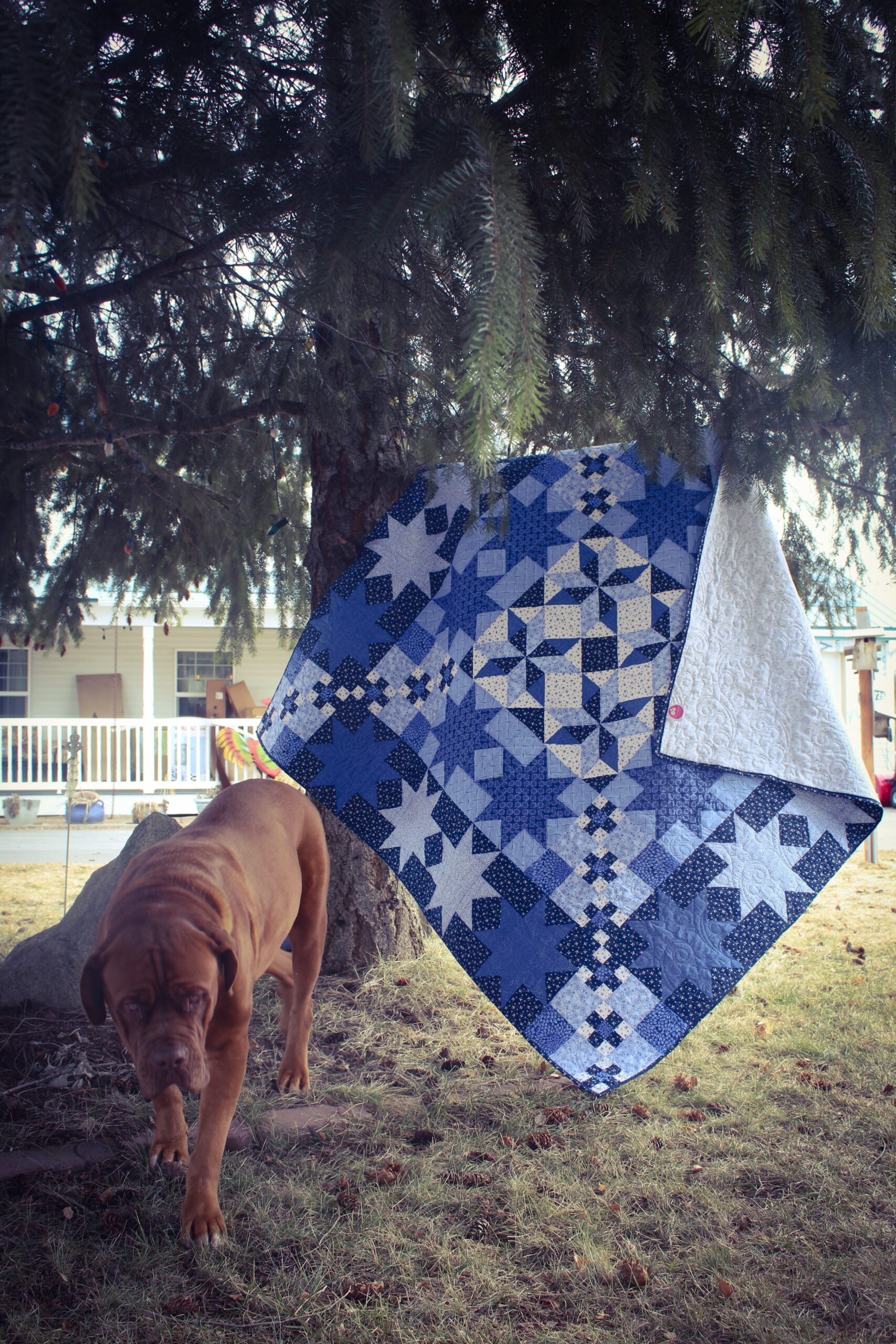 Hi Everybody!
I wanted to share a few projects with your from my partnership with Benartex Fabrics. I announced earlier this year that I am an ambassador for them. this year. It's pretty exciting to see all of the fabrics that they have coming out this year and to meet all of the other ambassadors. I love seeing everything that everyone creates with our challenges.
Red was more excited about coming and giving me kisses rather than posing next to the quilt. :)
I was given the Blue Rhapsody Fabric by Kanvas Studio to make my project and I actually have 2. The first one is called Nordic Frost.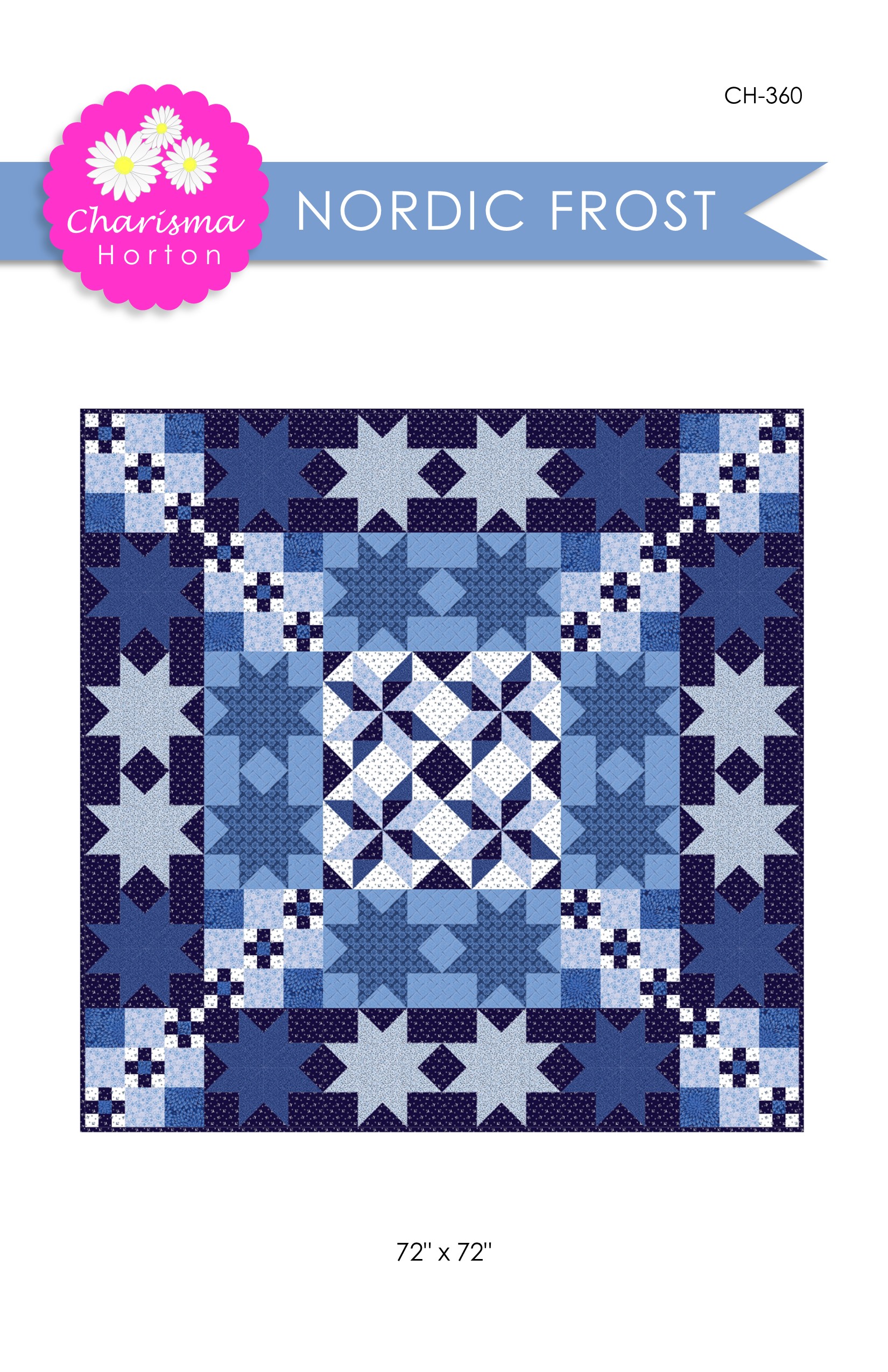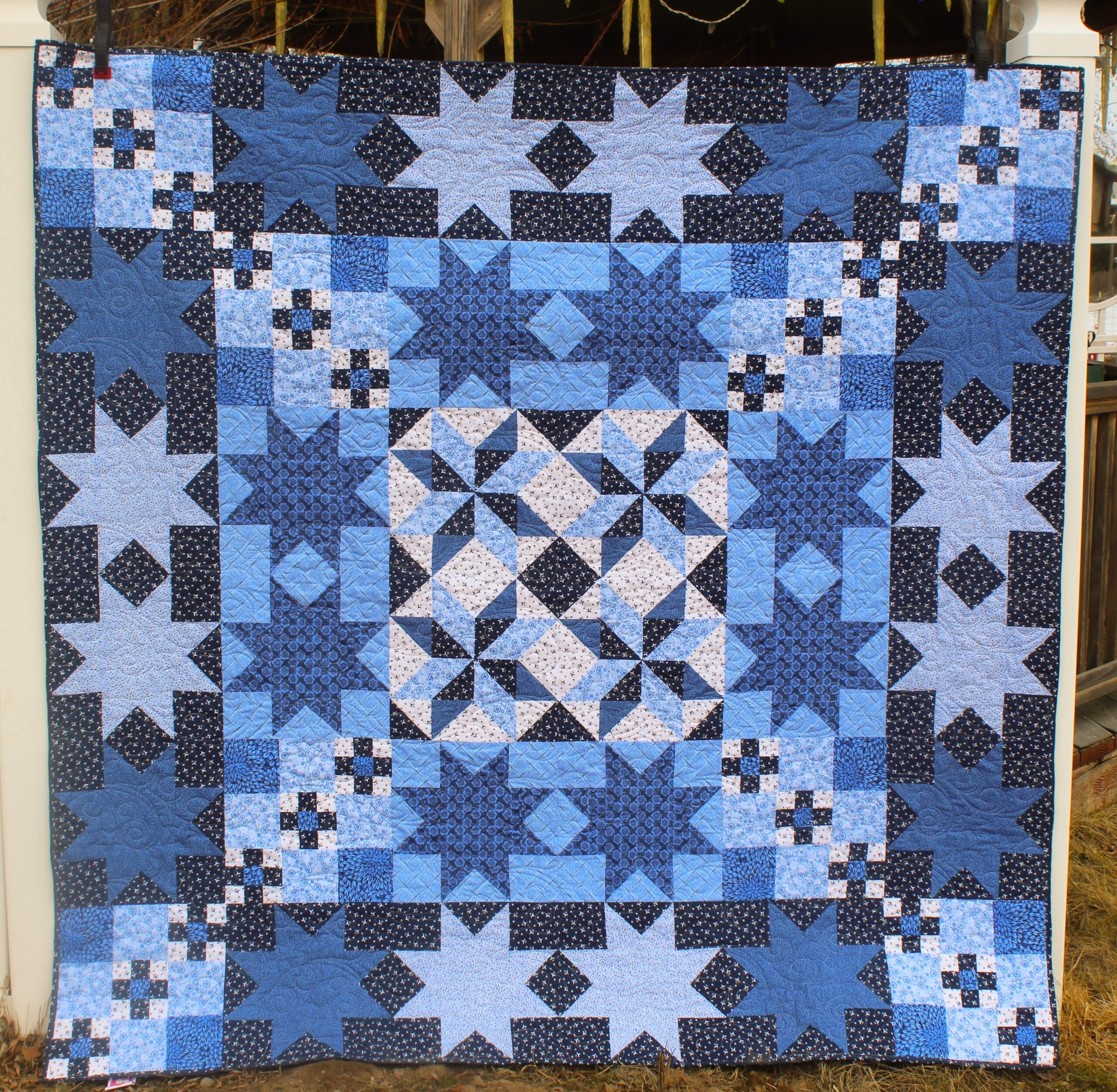 This is a traditional quilt with a beautiful blue and white color story.
I was really hoping to get beautiful snowy pictures but our snow has started to melt. We are supposed to get a few more snow days this week so we will see what our yard looks like this weekend. :)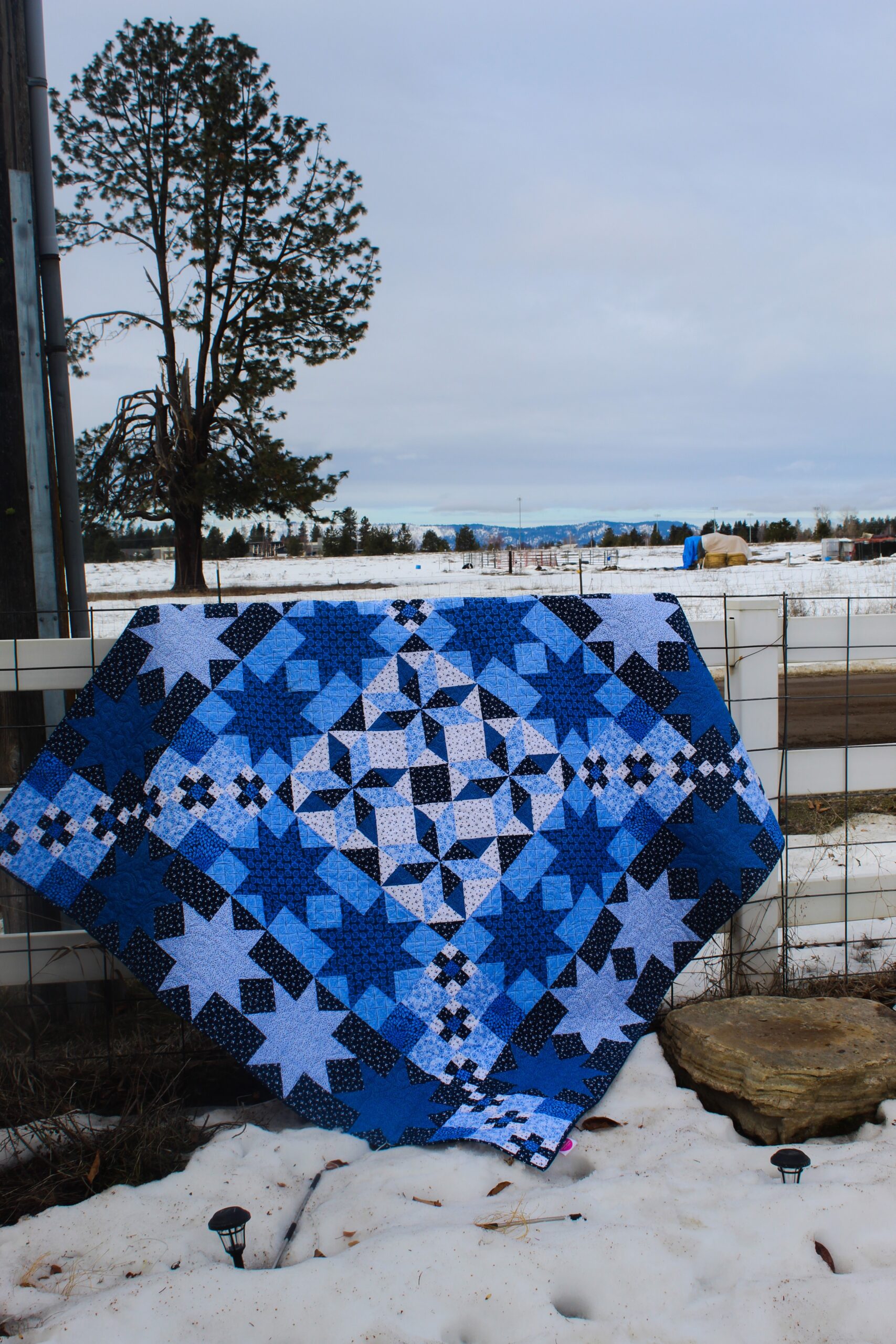 It's an easy quilt if you are comfortable with half square triangles. I would love to see this in a variety of colors as well.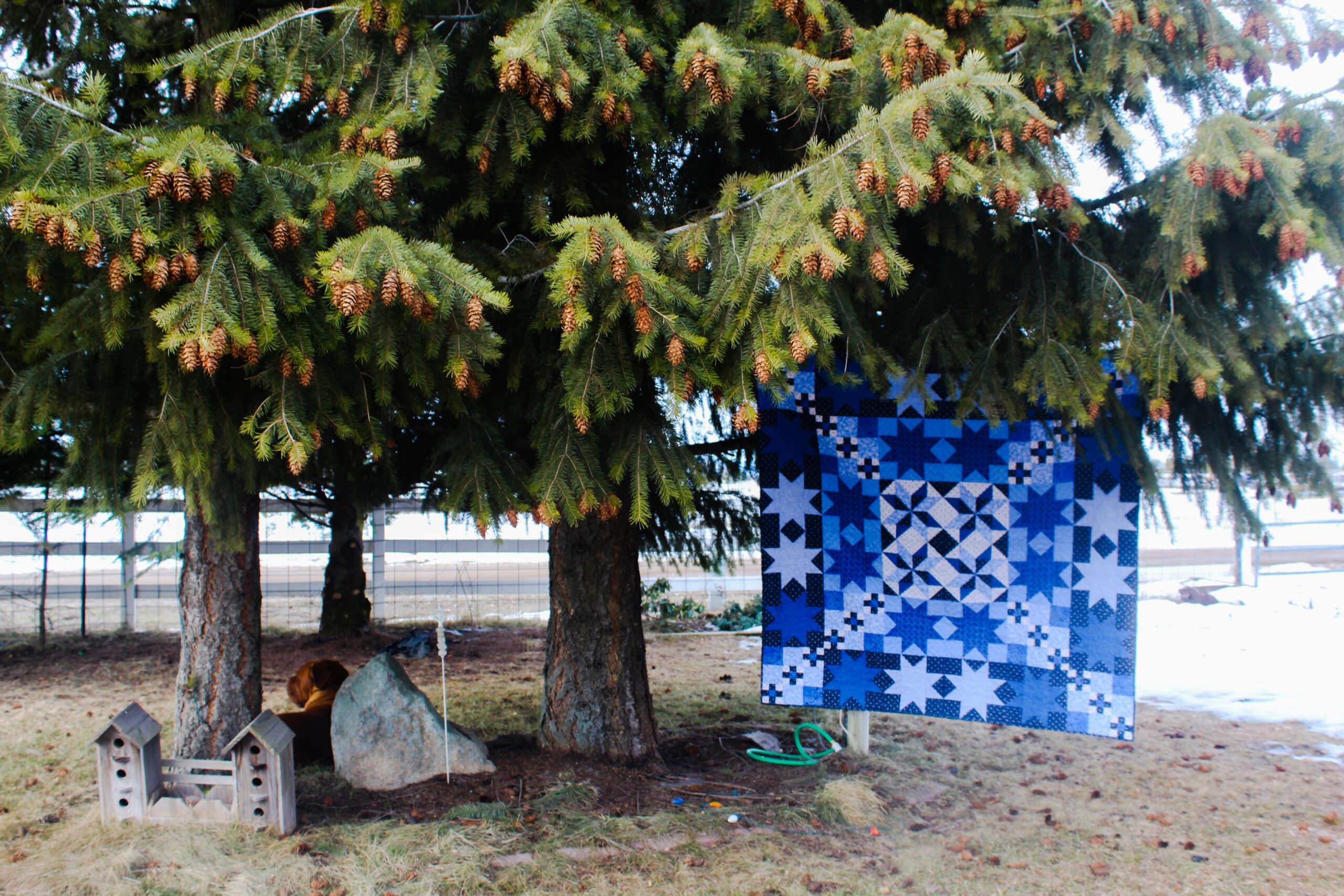 I also created a second pattern design called Forget Me Not.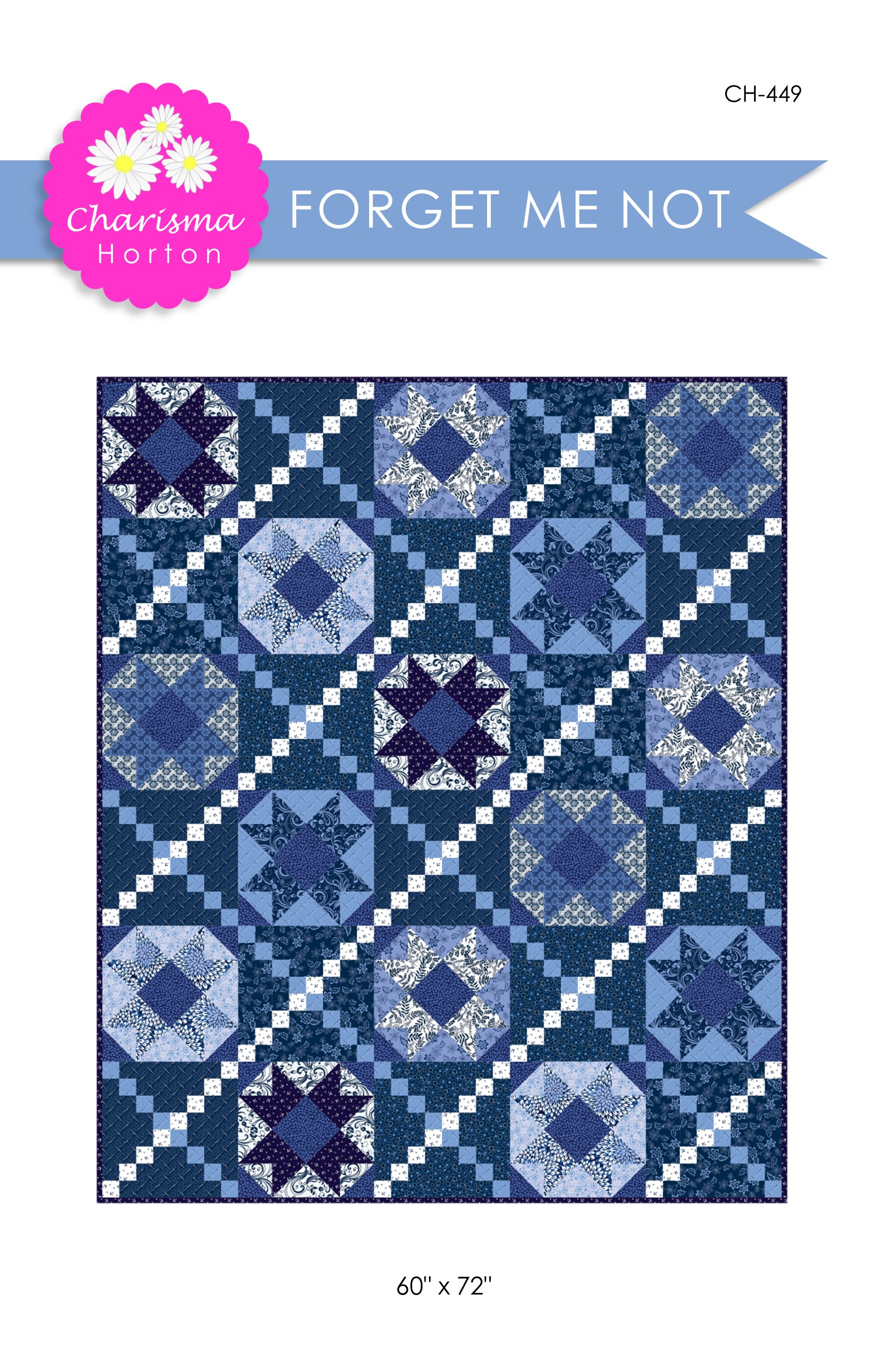 It's difficult to not keep designing projects when you love fabrics!
You can find these patterns in my shop. The fabrics is at fabric shops now. :)
I am happy to answer any questions that you may have.
I hope you all have a wonderful day!
Charisma