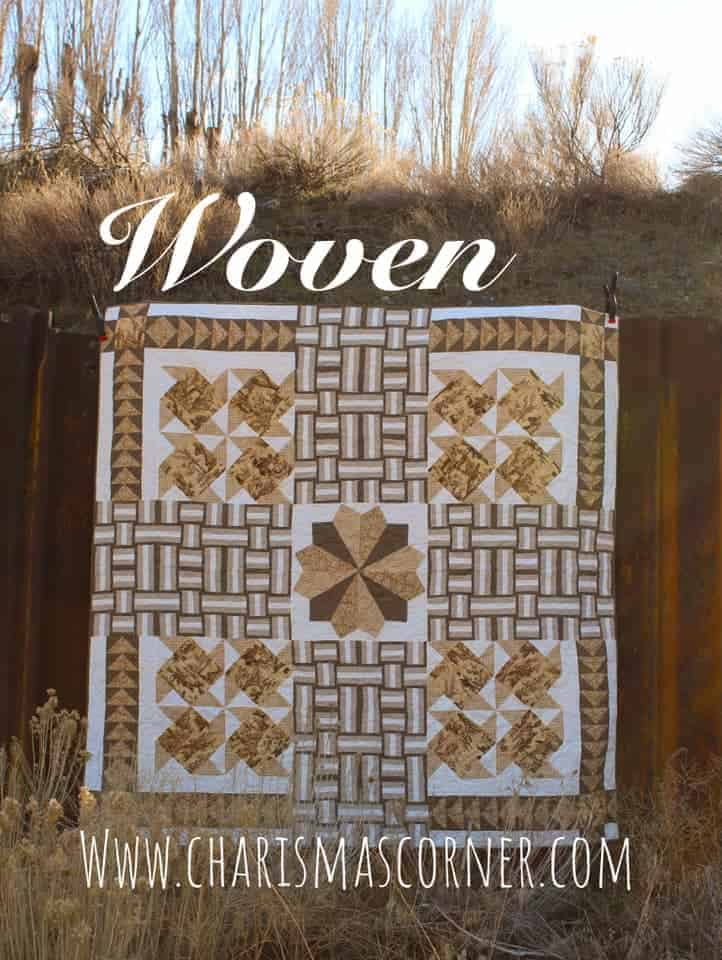 Good Morning Lovelies,
This is Woven. I created this design for a design call that came out over a year ago and it was rejected….I think they chose a different design that I had submitted for that specific design call. So it all worked out.
However, just like all good things…I thought I would get around to making it some day because I liked it. I like that it is a no border quilt. Yep! The whole qiult is made with blocks only. So it's easy to sew up.
I also submitted this for a different design call and it was accepted for something else.:) I cant show that yet…..But it is funny that many of my designs get rejected by one and picked up by another. So I just wait until the perfect placement comes along. It's funny how it happens. All of these quilts have a journey before they are even published.
I published one on my own that had been denied by so many people and it became one of my most popular designs. It's funny how that happens.
Woven is listed in my Etsy shop, Here. 
Thank you all so much for sharing this journey with me. It's a ride!
Have an AWESOME day!
Charisma