Variety Show is my latest pattern release. I have a whole slew of patterns coming out for summer releases. So I will be sharing a lot lately.
But this one is a favorite. Variety Show is actually the first BOM type of pattern that I designed. But it's number 5 in my series of BOM's for various reasons. But sometimes I submit my designs to a few places ..if they aren't picked up then I will use them for other things or publish them on my own. You would be amazed at what happens…something will get rejected by one place…get picked up by another and become wildly popular….you just never know.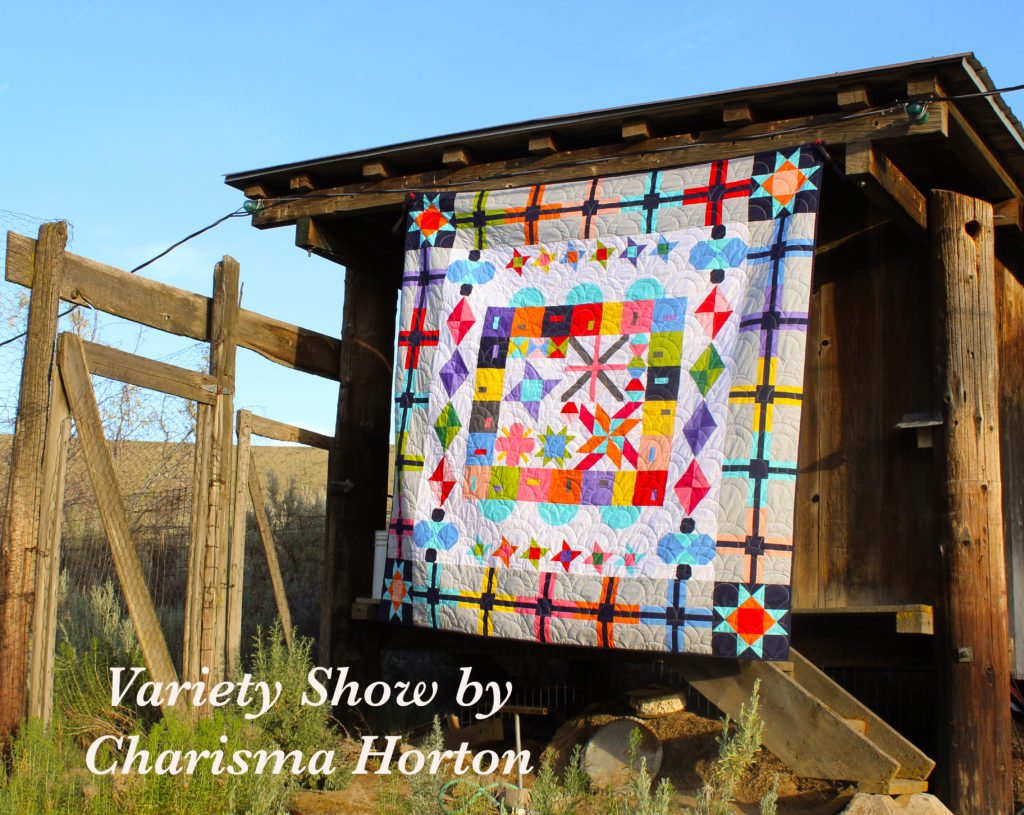 I wanted to create a modern type of sampler that could be used a a BOM type pattern. The pattern is written in a BOM style which means you get the whole pattern but it's written in monthly increments ( handouts) so it's easy to coordinate group projects or to give yourself a pattern with easy digestible assignments…if you like working that way. :)
I love a good sampler. I like looking at different things, sizes, color and shapes.
I also love a lot of color!
You can find all of my patterns in my Etsy shop. I offer all of my patterns in Digital downloads or you can order paper versions that I ship to you.
Thank you so much for following along. :)
Be blessed Today.
Charisma