Seasons of Life October 2022
Hi Everybody,
It's been awhile…Do I start every post that way? I have been in a whirl.
All of the things good and bad in these last few months. I know I shared about the transition and the difficulty that I was having with that and really Betty White (the chicken) and her babies really saved me. It gave me something else to focus on when I was really struggling.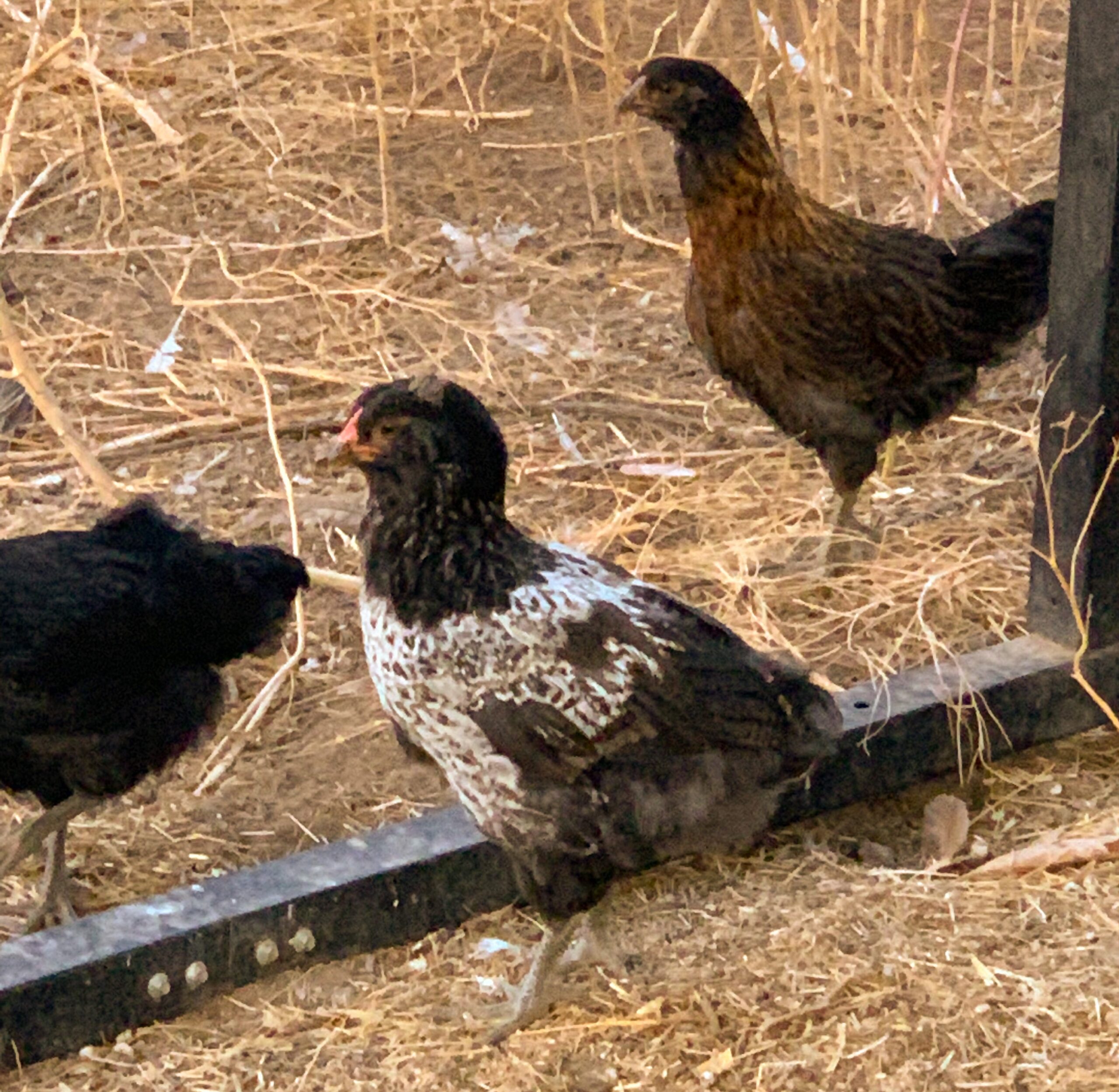 After the chicks were adopted by Betty and we did have another hen go broody so we bought more chicks and she didn't adopt them. She killed one and we learned she is not a good mom. yikes! This weekend they ( the new batch) are old enough to integrate with the older chickens so we are going to work on that. Rob is building a new roost for them in our current coop. But after the snow melts they will be getting a new coop. Rob loves those birds as much as I do and he is excited for that project. They just live in the moment and they have such fun personalities it is hard not to get distracted by them.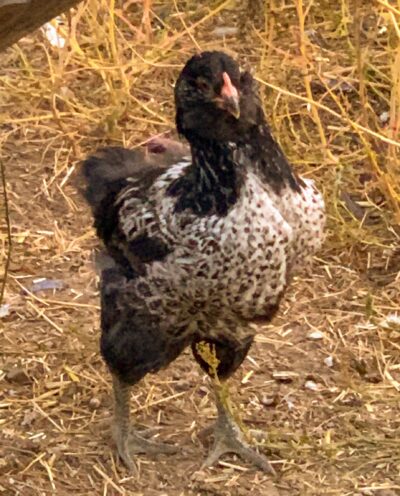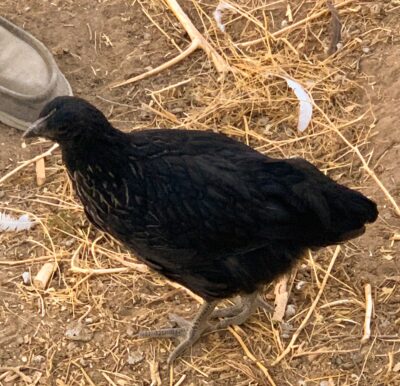 It looks like we might have a rooster in this batch of chicks. Rob is excited about that. I didn't want a man in my henhouse….but if he behaves, we will be fine.
I had a lump in my breast and went through the biopsy and it was a difficult time for me…but it's nothing to worry about. :)  I am also anemic and have some kind of stomach issue so I am now getting iron infusions and I feel like I am getting my pep back. It's been a long difficult summer. But I had no idea how much the anemia was affecting me. My body temp, my focus, I was fighting some depression, and of course my energy and strength were really struggling. hopefully all of that will be on the mend and I still need to find the core of the issue but I am happy to have some energy. This is a life giving juice for me.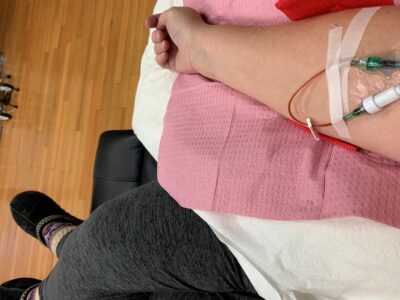 I couldn't have known that this transition and change in life would affect me so much.  I have been treading water with everything and I have never been in that situation. I have always been able to just march on and get things done. I feel like I have been in slow motion for most of this year. I am hoping to catch up on quilting by Thanksgiving. I have had longer wait times on custom work then I ever have in 12 years of quilting and I know it's frustrating for some of my quilters….but I am thankful for the patience.
My Mother in Law also passed away in September. She had a battle with cancer and it was kind of unexpected only because she had just been to the DR and they didn't see any real alarms. She was getting treatments ect. But she was very frail and her body quit fighting.  We have had the funeral and we are working at getting everything else in order. Rob and I have to clean out the house, make the repairs and updates. It's another huge task to take on. I can't say I am looking forward to all of it….but this is the season of life that we are in…middle age isn't all it's cracked up to be. But we are going to get it ready for Carla (my bestie) and Clarissa to live in it. Clarissa graduates in the Spring with her bachelor's degree (at 19 years old) and she is applying for a master's program.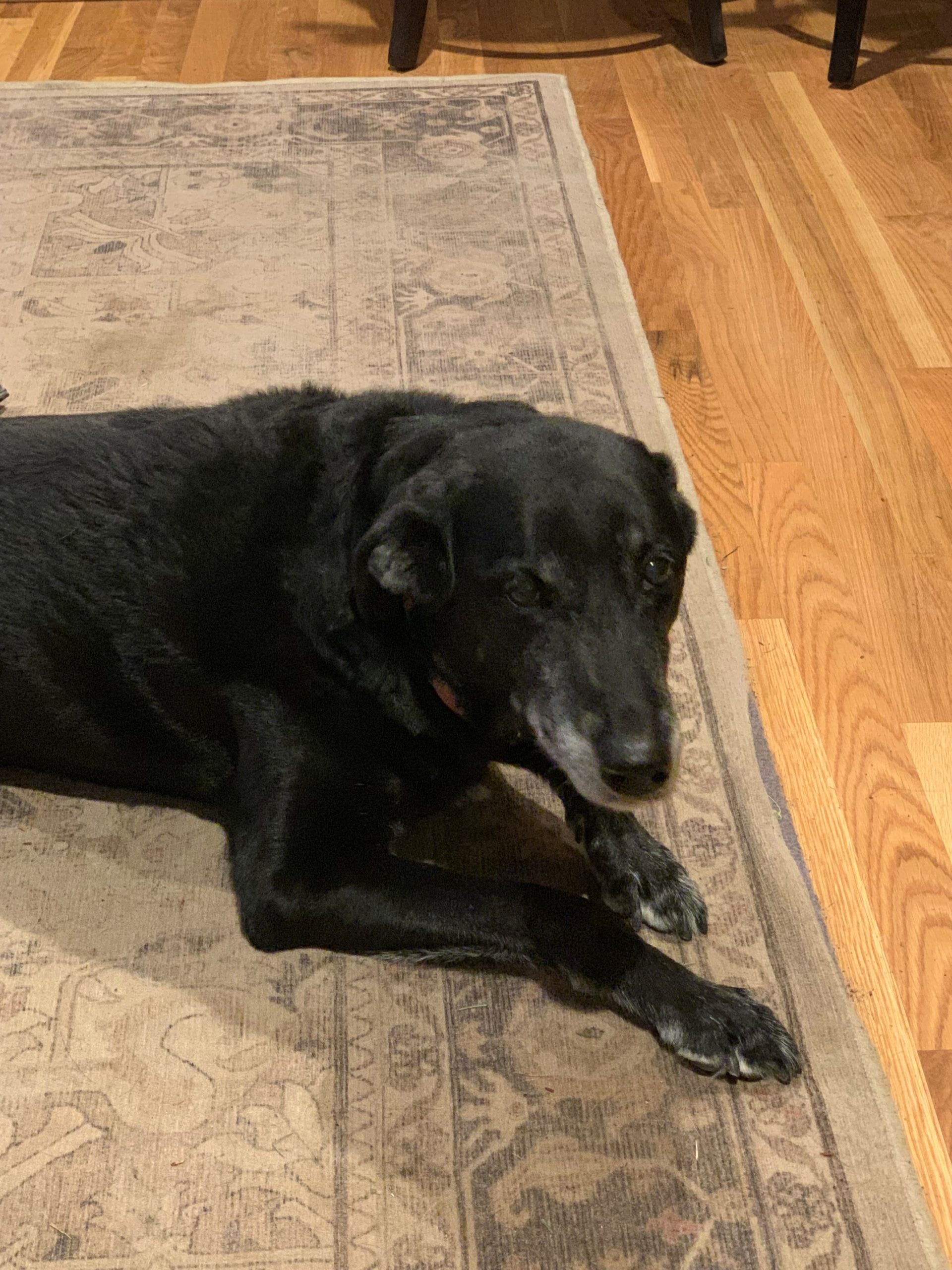 We also now have 6 dogs. We have my MIL's 2 senior dogs. One is a lab/border collie mix named Jewel (she is 12 year old)  and the other is a 19 year old Pomeranian named Grizz. Grizz is the reason we have Elvis. Grizz was originally Great Grandma's dog. Clarissa fell in love with Grizz when she was tiny (because they are the same age) and she always talked about Grizz. So when she got a puppy she got a "grizz." Grizz has now out lived Great Grandma and Grandma. He is really a gem around here. He is def and blind. His legs give out sometimes. He has no teeth. But he loves to eat still and he walks all around the yard. Everyone that comes to our farmhouse is watching him and making sure he's ok. He loves being outside. He gets very upset when I bring him inside. Venus has also developed a soft spot for him. She watched him in the yard and checks on him in the house. It's very sweet. She somehow knows that he needs that.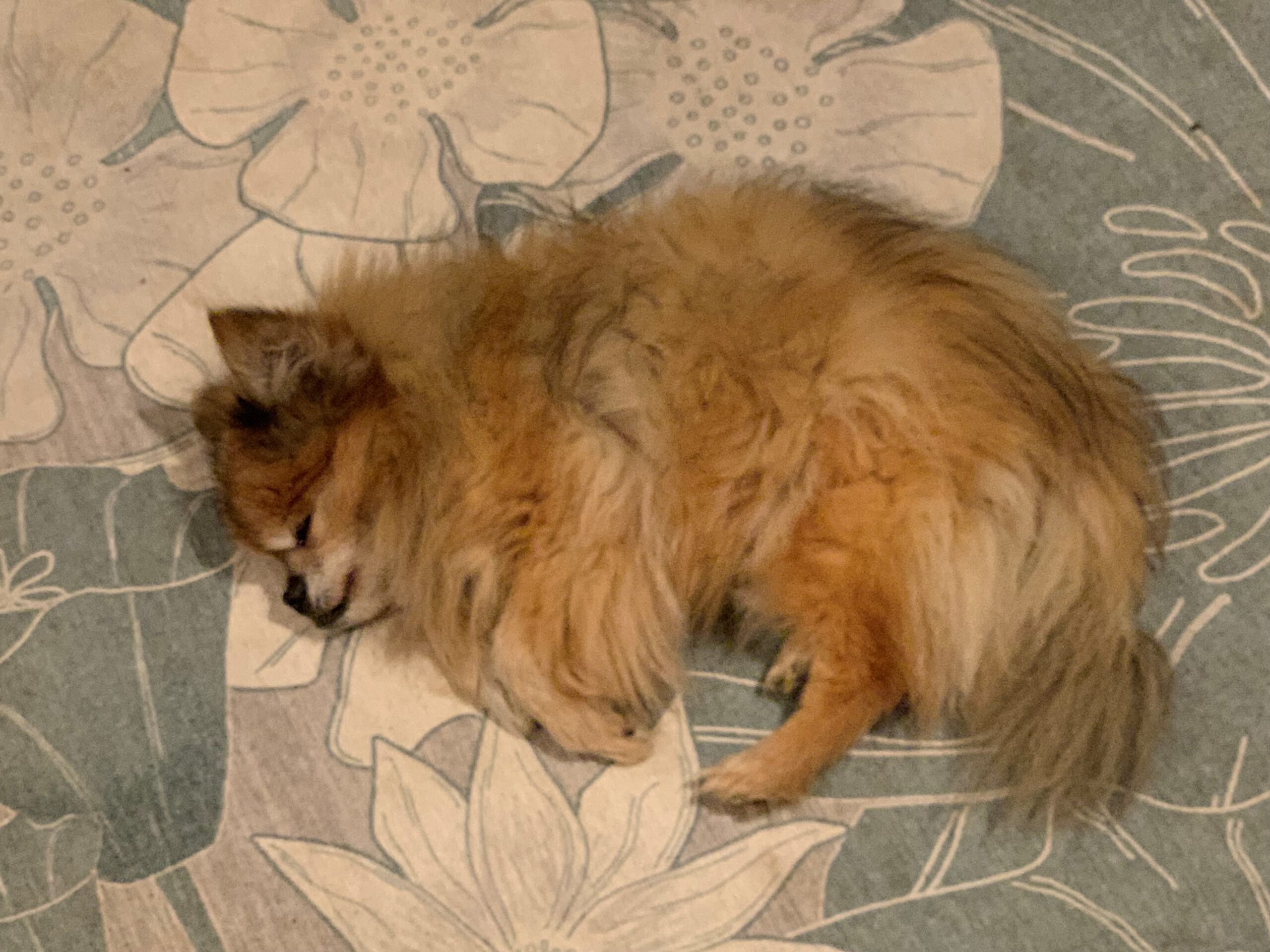 I can't say that I am excited about the chaos that comes with 6 dogs. But I am thankful that we now live in a place where we could take them in. I can't imagine having to drop them off at a shelter. They probably would be killed and I just can't do that. I would rather provide them a loving home as chaotic as it is ….that way I can sleep at night. We also made that promise to my MIL.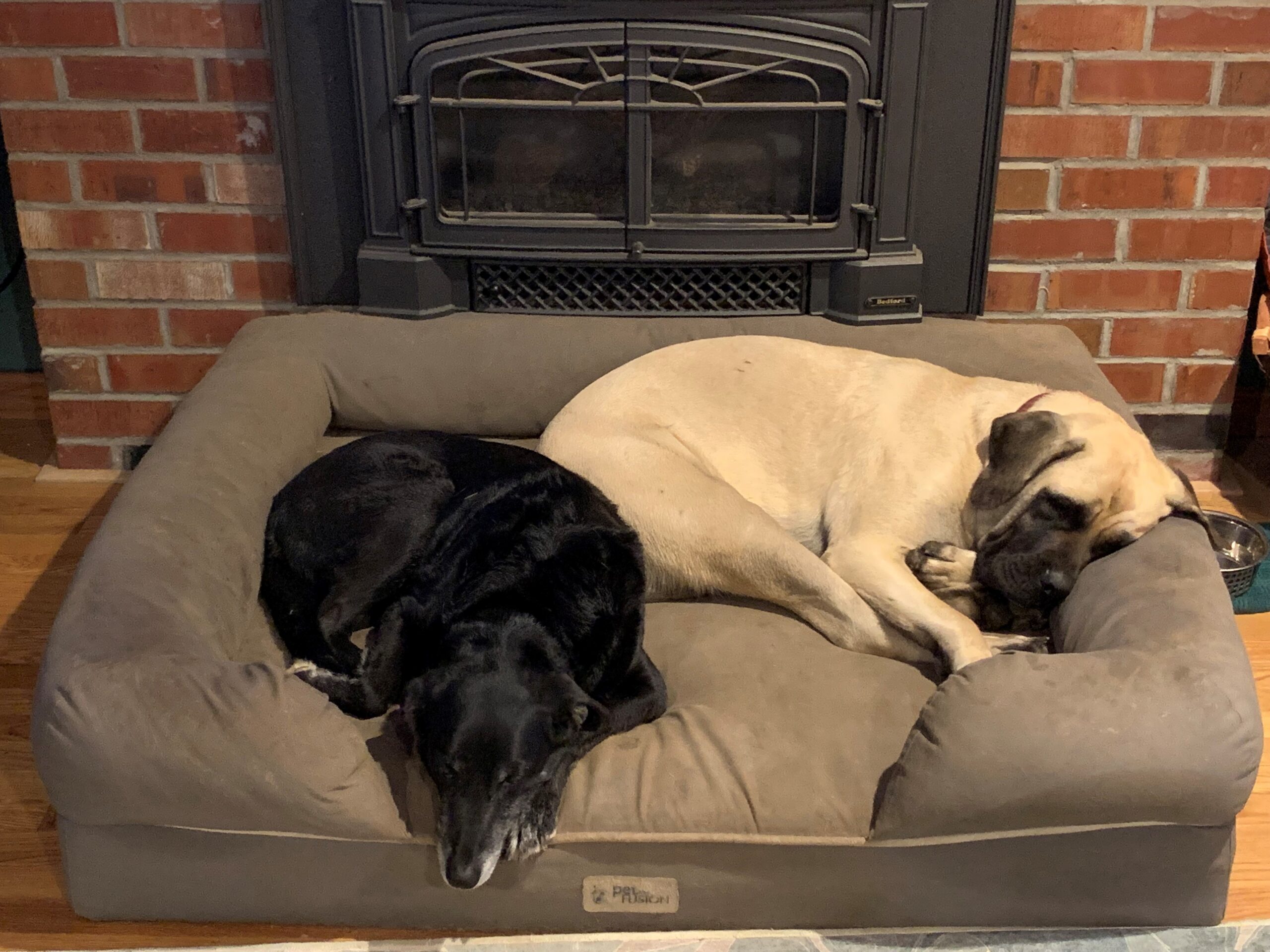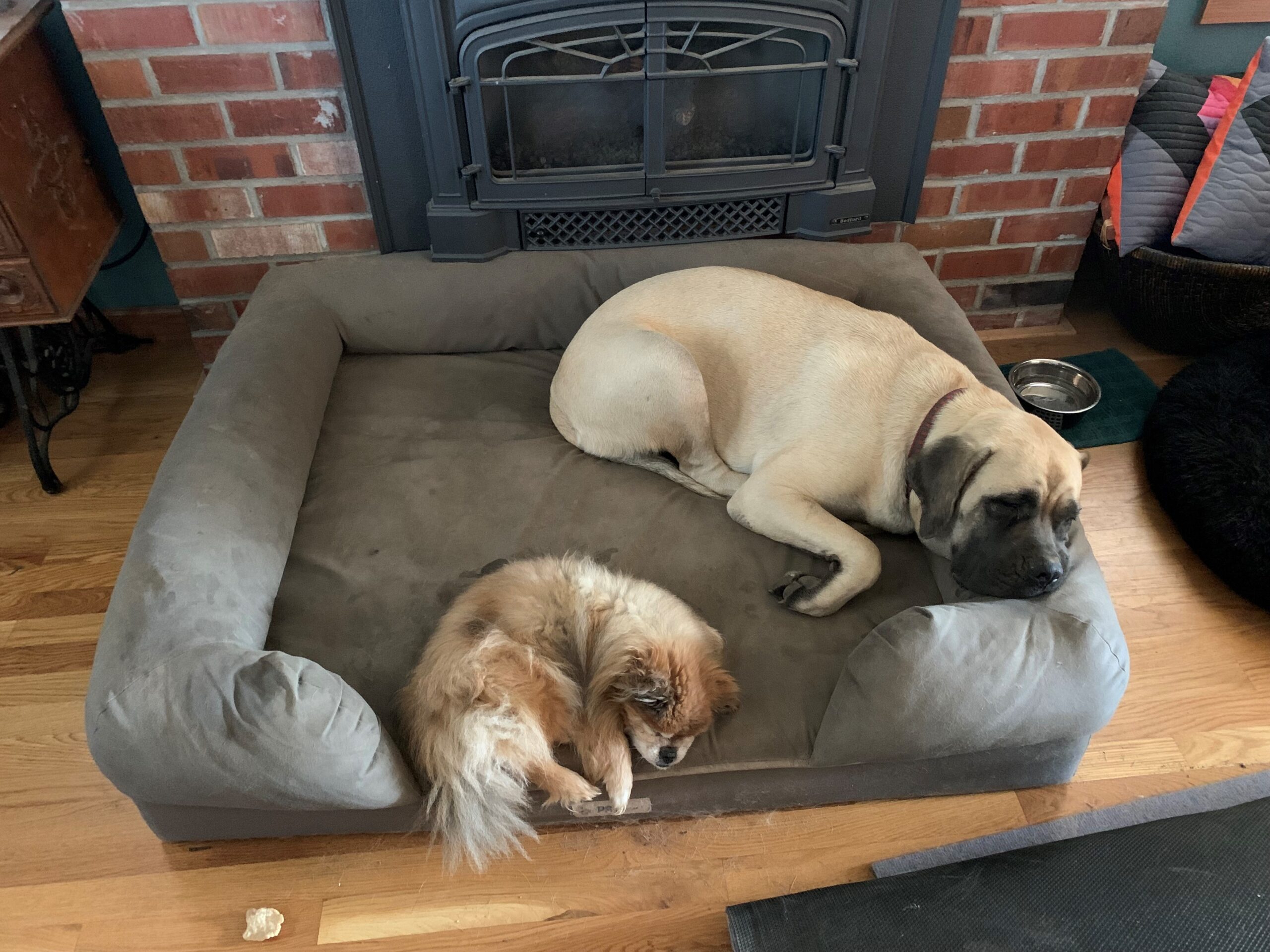 This year has been difficult in many ways. Those are the "highlights" in the last few months. But we have had many home repairs. There was a time this summer when I decided this house was "The place that dreams go to die" because it seemed that everything was going wrong. We had several issues with our well. It kept failing and we would love water for a day or 2 at a time until we could figure out the problem. Rob finally found the issue. there was just issue after issue. Thankfully my husband is quite handy and he fixes things.
The other part of what is keeping us busy is the QuiltBarn. This is going to be my studio. Rob, my FIL and helpers (we have several people who have come to help us along the way)  have taken all of the stalls down, we had cement poured for the floors, they put in a new breaker box with it's own electrical line. Now they are building the stairs and the loft. Little by little its coming together. Rob really works on it the bulk of the time on Saturdays. My FIL is retired and I think he wants more progress made but hehe…but this is the schedule we are working with. We are recycling as much of the wood as we can. My FIL is also cutting wood for us from his property. We had a storm several years ao that knocked down some of his trees. So its working to create wood for our project. Kind of cool.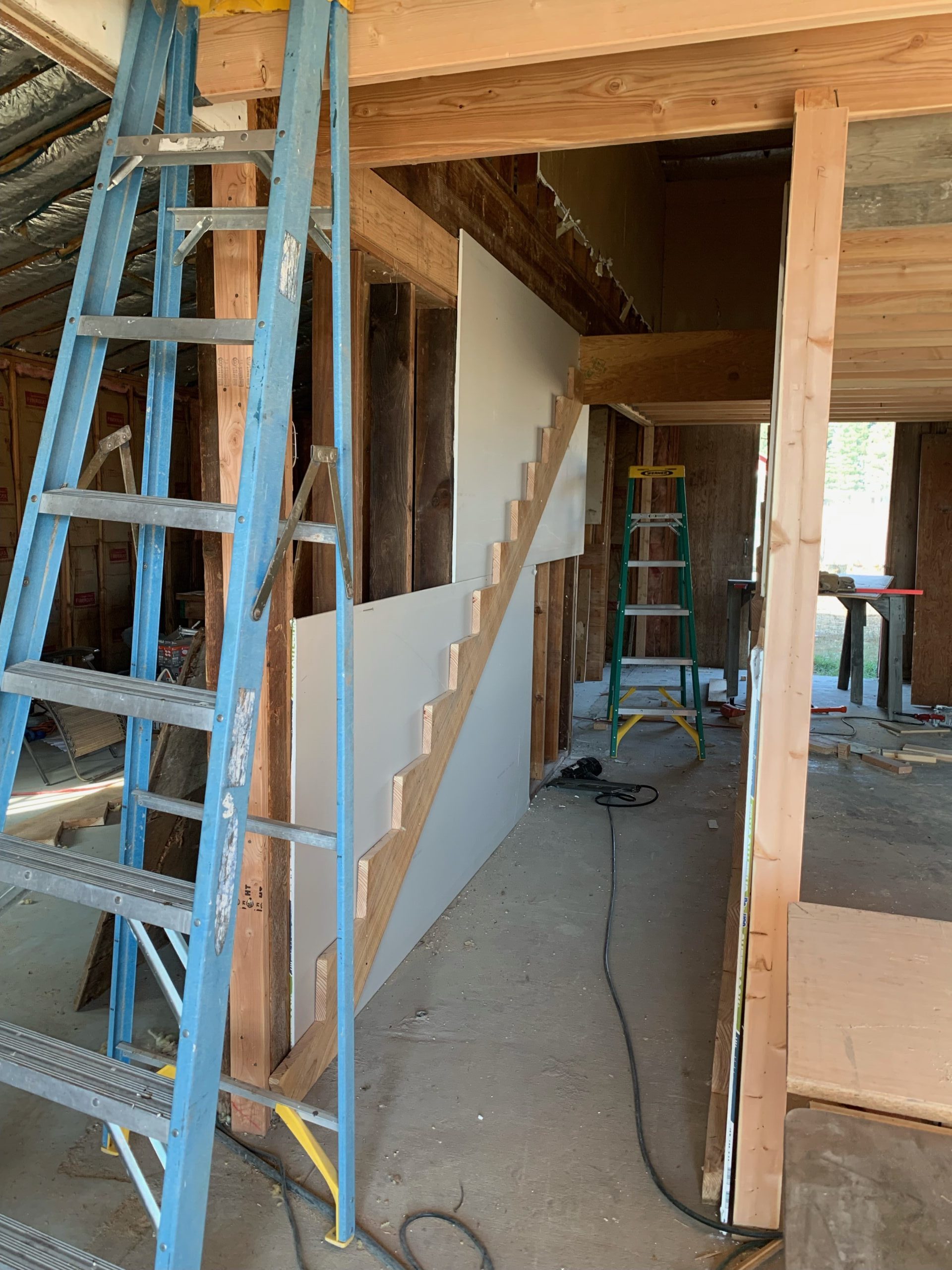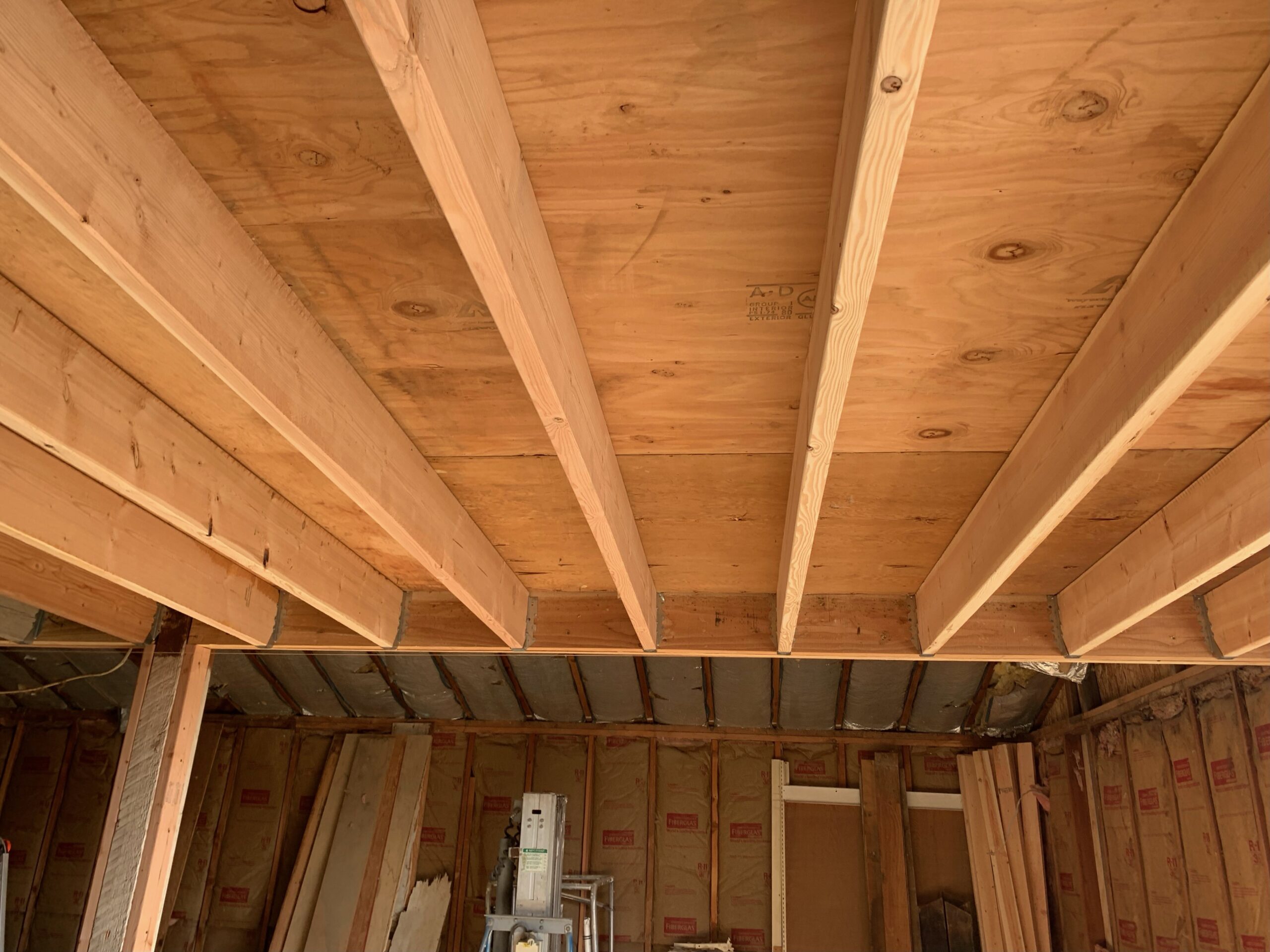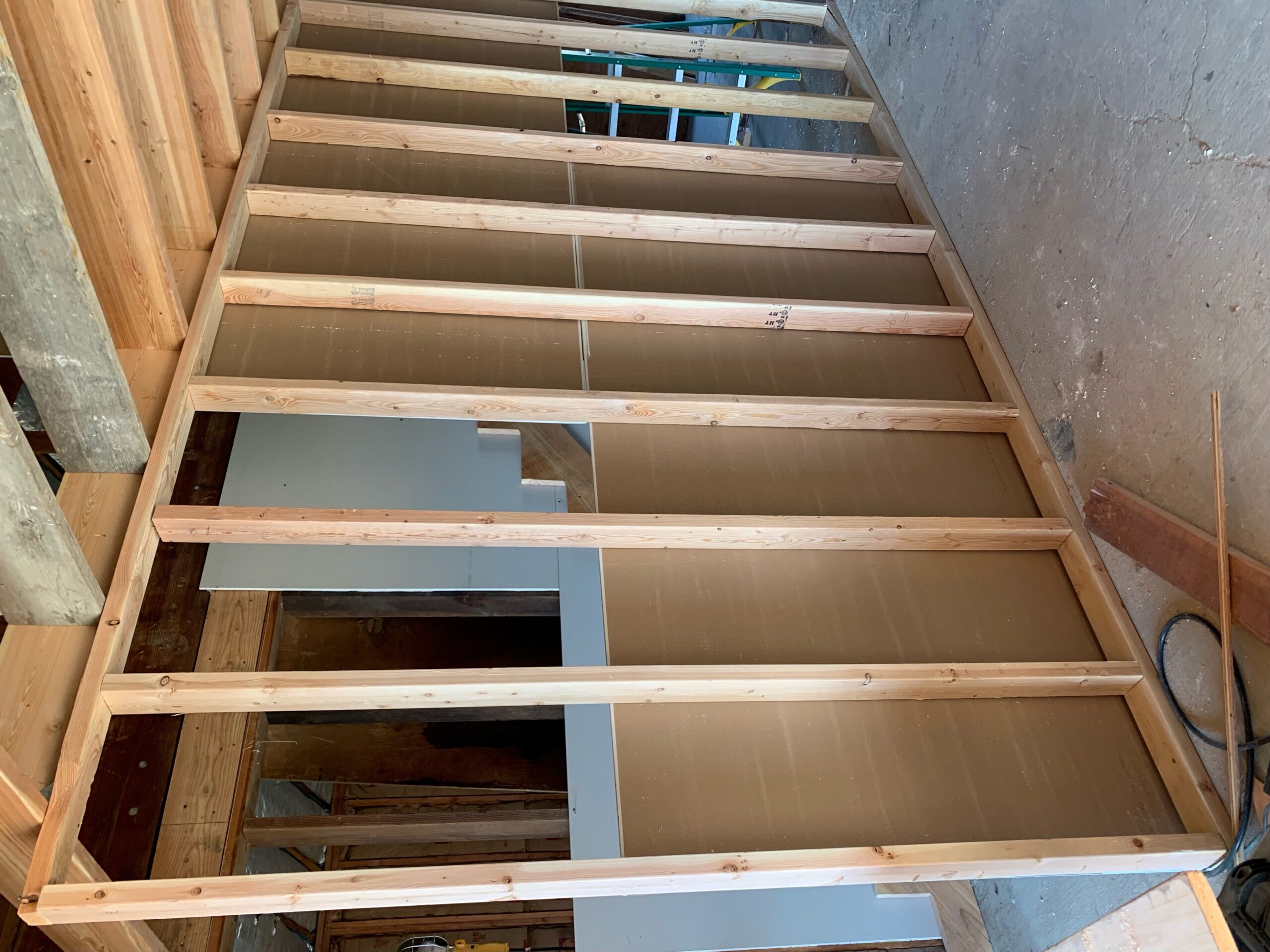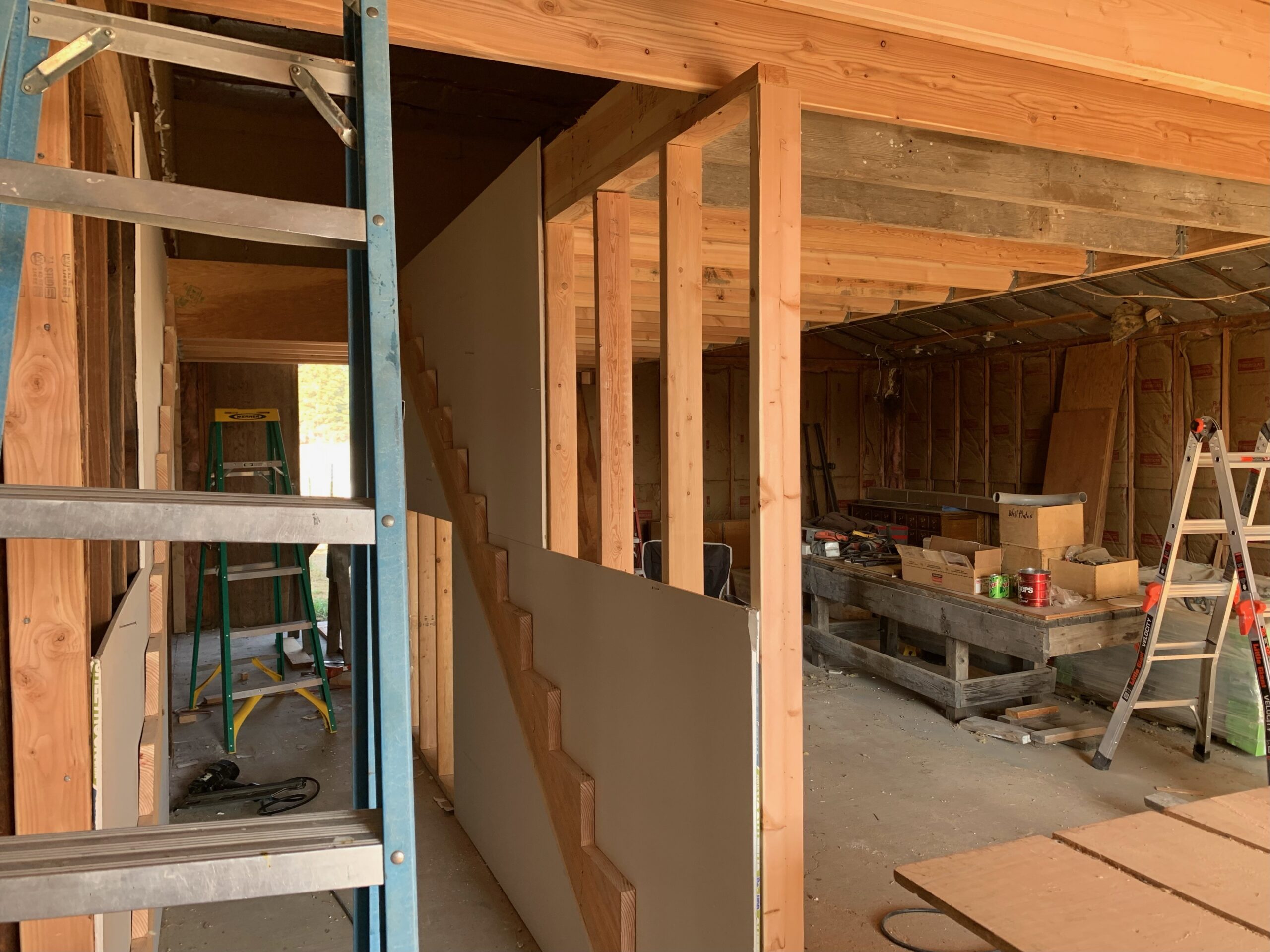 I am sharing lots of pictures along the way on social media.
I also taught at Garden of Quilts this year in Salt Lake City. I also had a booth at WSQ the Spokane Quilt show. I had been excited about getting into that show because this is the first show they have had since C-19. I am not sure that is something that I will do again. I think it's a ton of work and it's not that great of a return for me. :)  But we shall see what's on the horizon.
I will be having an open house for the quilt barn when it's finished. I can't wait!
I hope you all have a wonderful fall season!
Charisma