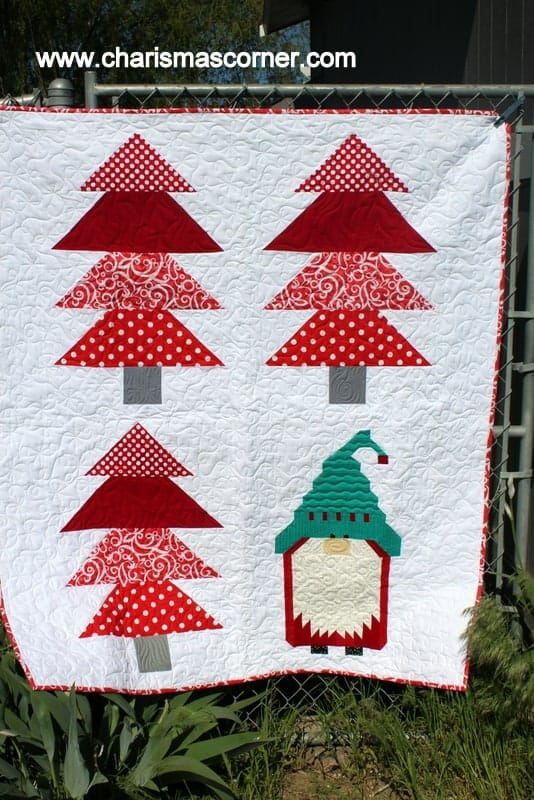 So from the minute I spotted this quilt on pinterest I knew I was going to make it. I downloaded the pattern. It sat. Even one of my customers brought me their version of this quilt. I was so jelly! I wanted to make one. for sure.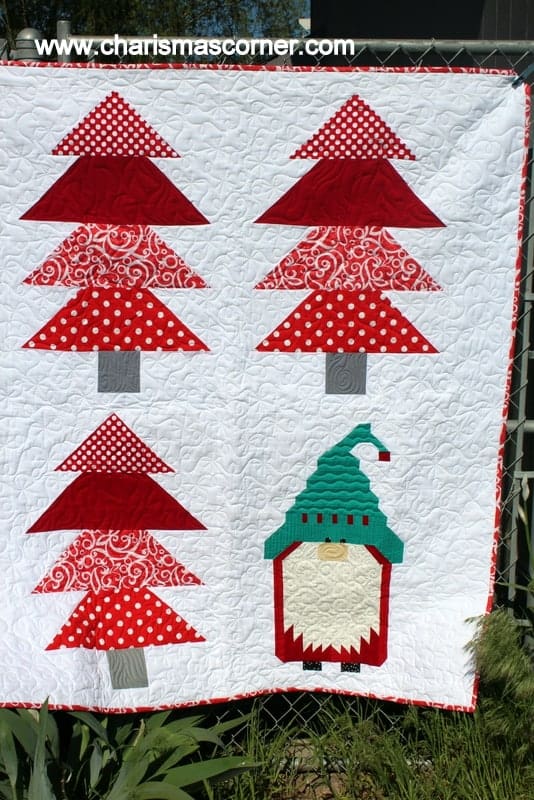 So after Christmas one weekend I decide to dig through my scraps and finally make him. I had the time and I might as well. It really was a quick weekend quilt and it was so fun to make. The trees went together so quickly. The Tomte wasn't terrible….but he is composed of 50 million little 1.5 inch strips. ( clearly that's an exaggeration). I just took it one strip at a time and took my time to make sure it was all done correctly. I just knew I was going to have to make him in one shot because if I set it aside I would probably have another UFO.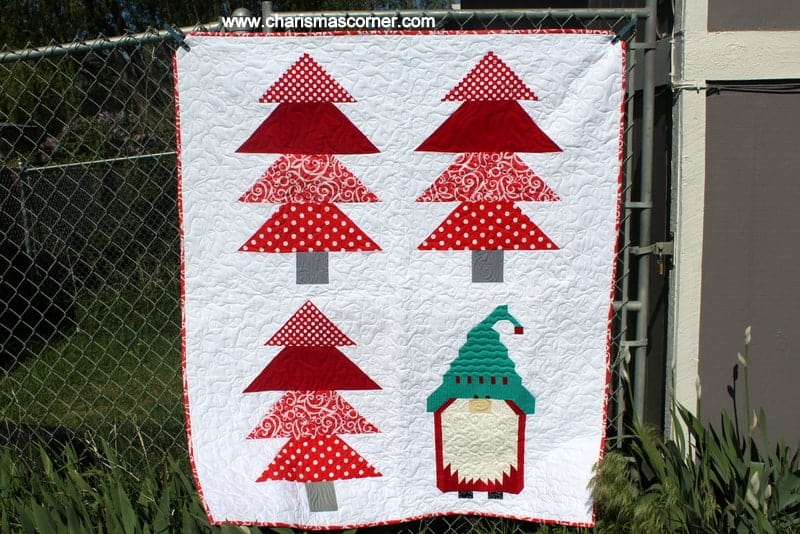 I changed a few colors from the original. I have actually thought about making this again and using even more colors. the original was made in all red, whites & grays. Very Scandinavian. I added some teal. Shaking it up some. I am so wild! LOL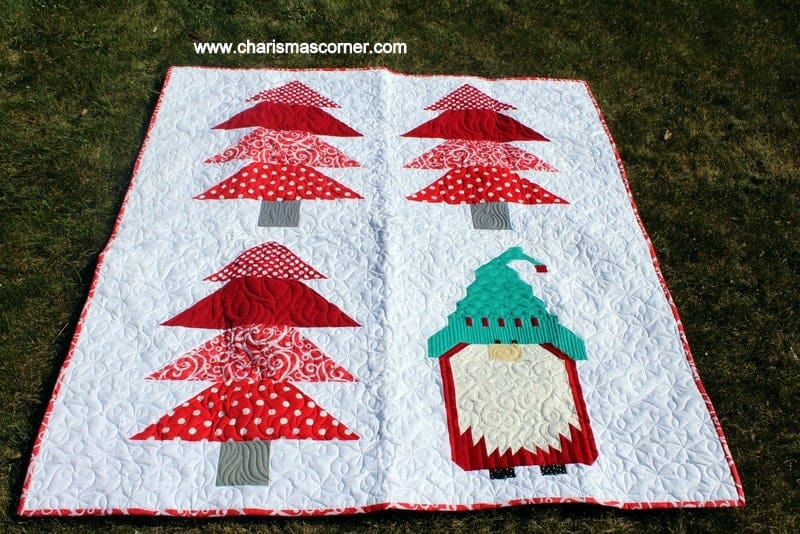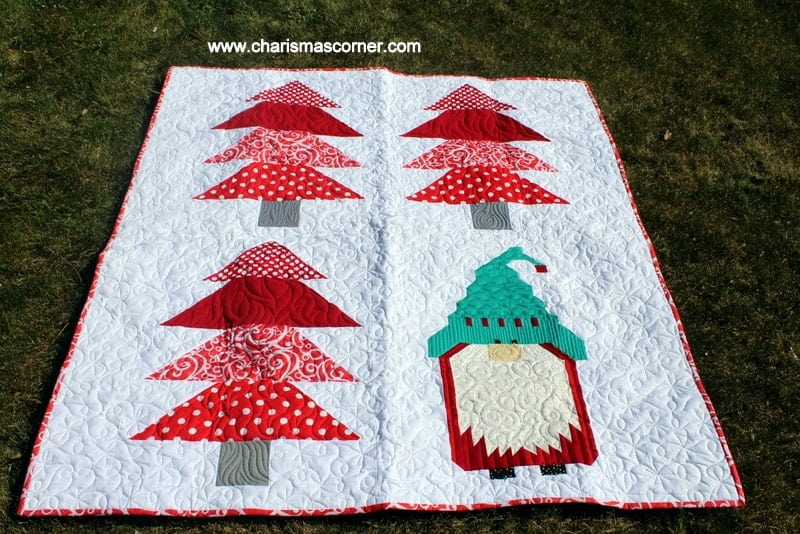 I am really happy with this finish. This little guy just makes me happy. He was really fun. He will hang on the wall this winter.
What should I name this little guy?
What little creatures or critters make you smile?
Charisma