Peek Into Batiks —Block 1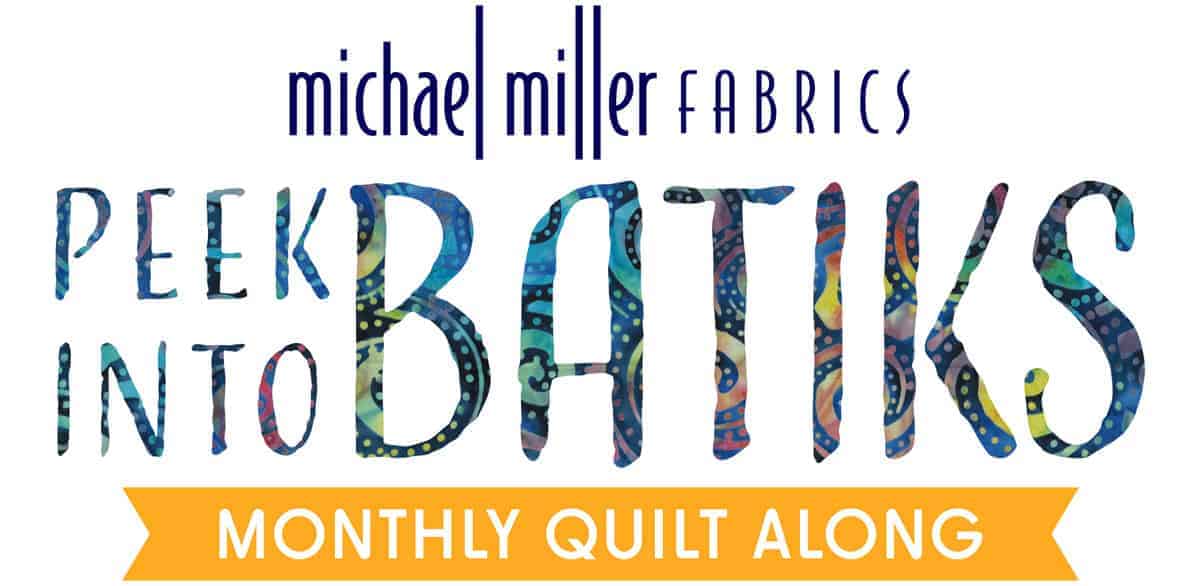 Hi Everybody!
I am a little late getting this out.
But the good news is that I have my first block done. YAY!!
Michael Miller fabrics has a new line of batiks. ooohlalalala! They are so pretty.  Look for them at your local quilt shop.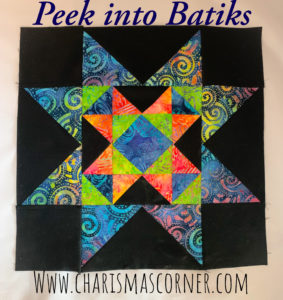 This year the  ambassadors for Michael Miller Fabrics are hosting a Sew a long ( SAL) with a block of the month (BOM).
You can find those blocks over at  The Michael Miller Blog.  
The good news is that there are 2 sets of instructions.
There are instructions for regular rotary cutting and also for accuquilt dies. The instructions for each block will be posted on the last Friday of each month.
Here is a picture of the whole quilt finished. :)
The original quilt is quilted with straight lines. I am a big fan of straight lines. But I am thinking that I may quilt mine with some fabulous custom quilting so that I can share my ideas with all of you.
Well I hope you all join along on the journey this year.! They are beautiful fabrics and lovely to sew.
Have a great weekend!
Charisma