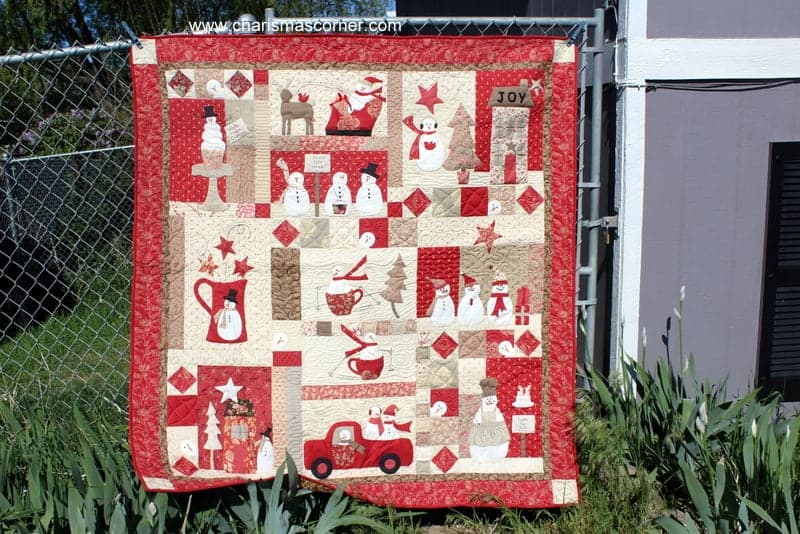 I finally finished my version of Merry, Merry Snowman by Bunny Hill designs. My friend Noni did all of the applique. I just had to add some embroidery. YAY!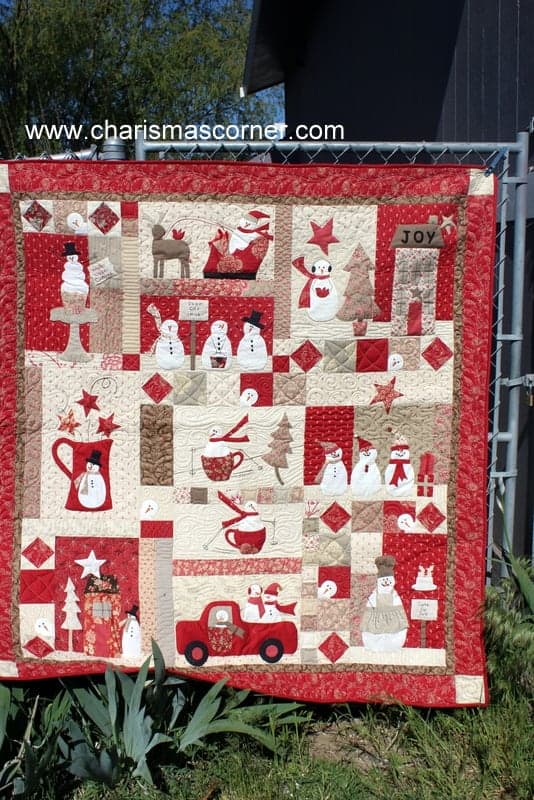 I had plenty of time to finish my quilts in January…So I have saved all of these quilts in a stack to take pictures…LOL! I even impressed myself with all that I finished. When I just do one here or there even I don't realize how much I get accomplished. I have been working on so many patterns and magazine quilts that I don't realize I am getting lots done. But I can't share everything right away..so I don't recognize it until later.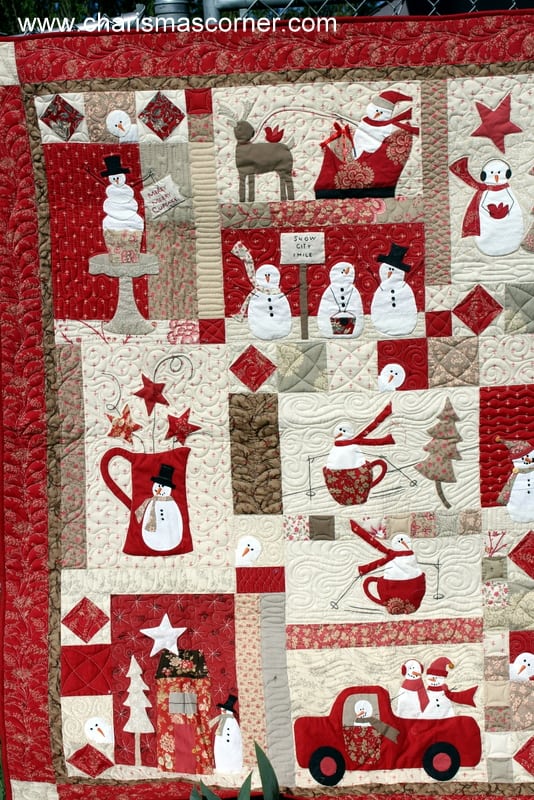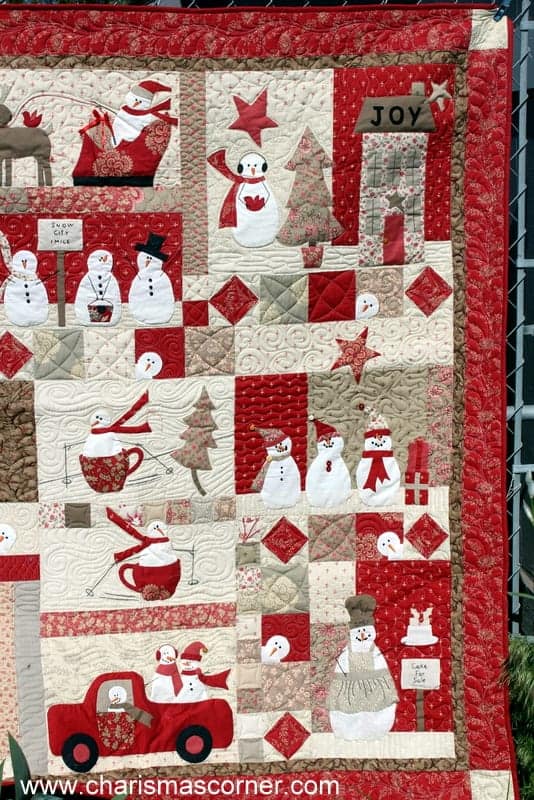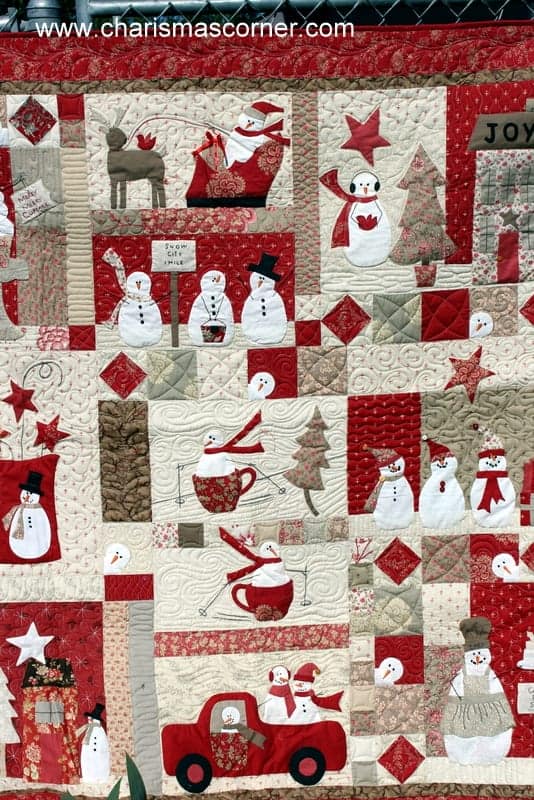 Well It's pretty hot here and these guys are hiding in the freezer ( not really) to avoid melting. They will make an appearance when the snow flies around here.
I hope you are all staying cool!
Xoxo
Charisma