Memories and a Sewing Diva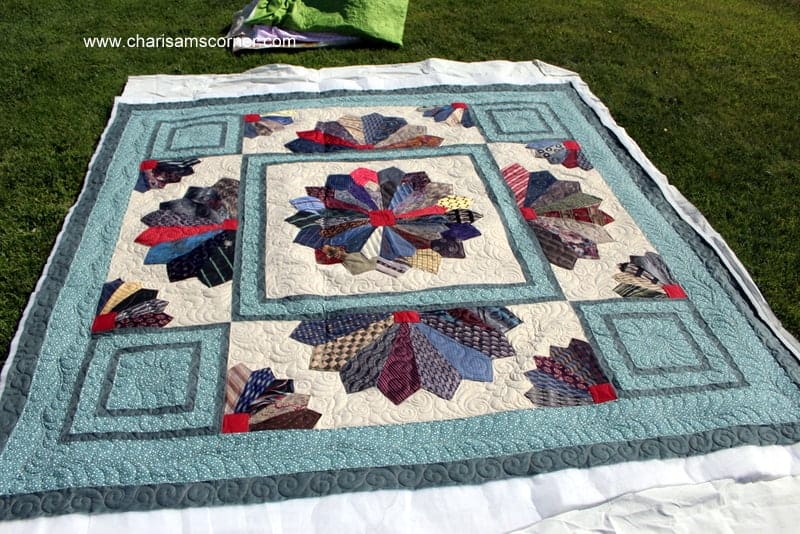 Becky sent these quilts. I asked permission to share because this memory quilt is made from her late husband's ties. I know that is a very difficult task to take on…but it's such a beautiful quilt and I think she preserved them in such a perfect way.
She gets to see them and get comfort and warmth every time she uses this quilt.
I quilted feathers, wreaths, leaves, swirls and loops. I love everything about this quilt. The colors she chose, the meaning behind it and the beautiful way she designed it.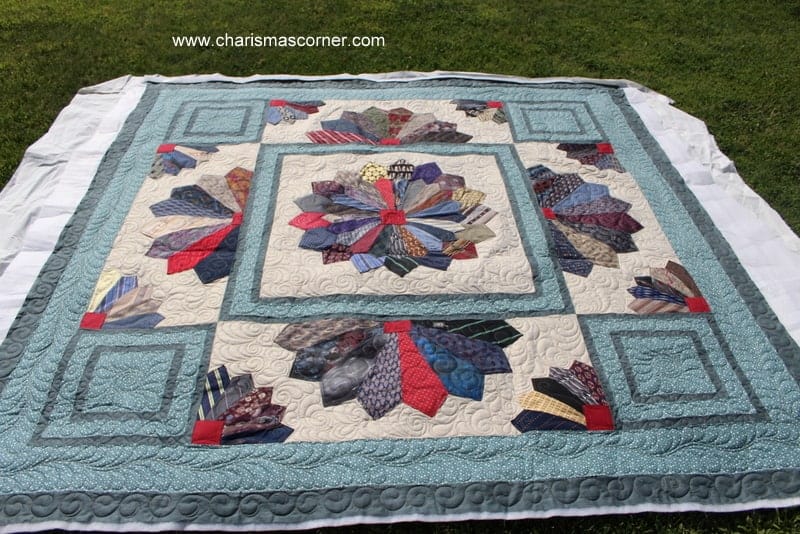 She also sent me this fabulous quilt Diva: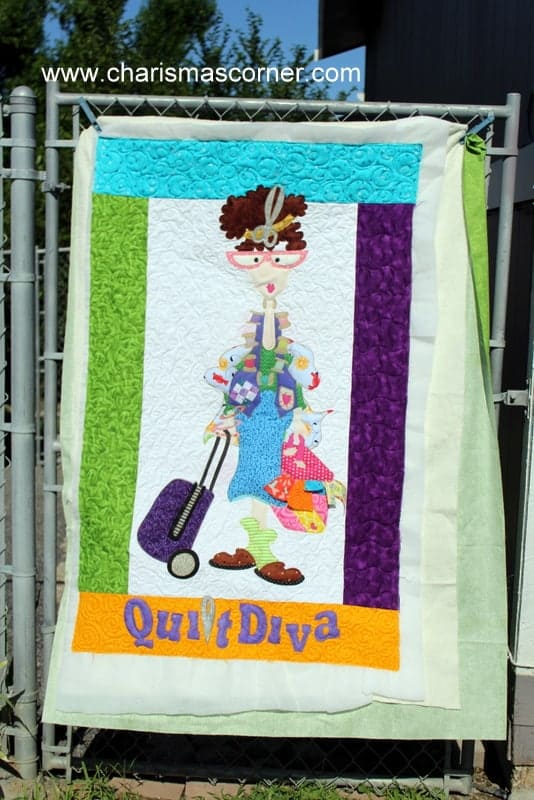 Don't you love how sassy she is? I love the little details: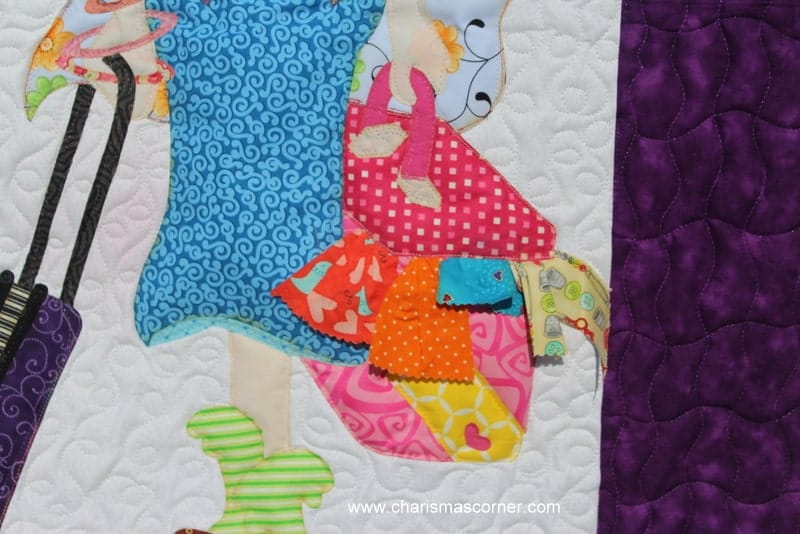 See the little bits of fabric? So cute!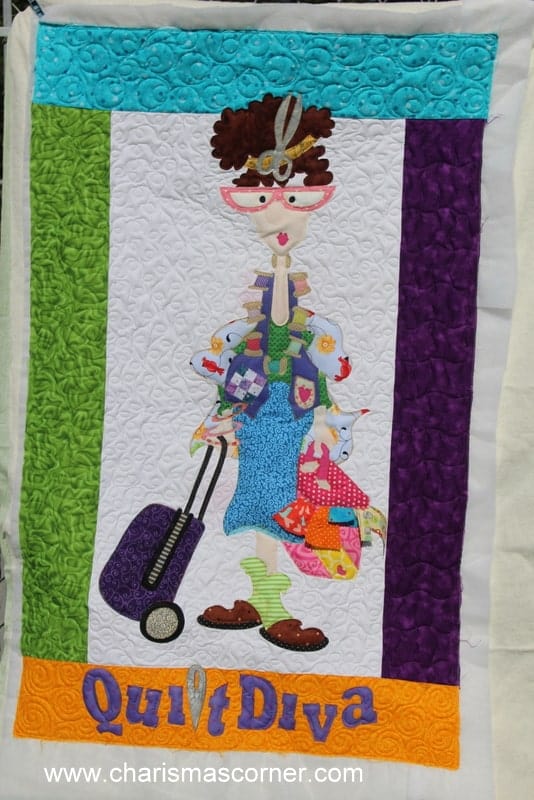 I added several designs to just add texture and highlight all of her sassiness!
Thanks Beck for trusting me with such a special project. I am honored.
Blessings!
Charisma