Hi everyone.
I wanted to catch up and post the latest publications. I haven't been keeping up on that so much lately.
I do regular magazine work now. I think I am probably considered a regular contributor.
I like magazine work for a few reasons:
I really like the ladies that work there. They are so nice and easy to work with.
I like design calls. I love a challenge. I love when any company puts out a design call or design challenge. It seems like a dream when a get to get paid to create something.  It's fun working for fabric companies for the same reason, when my team leader gives me a line of fabric and challenges me to design patterns using the line…it's like handing me a birthday gift.
It has opened up other opportunities for me.
I feel a little magic every time I open a magazine and see one of my designs.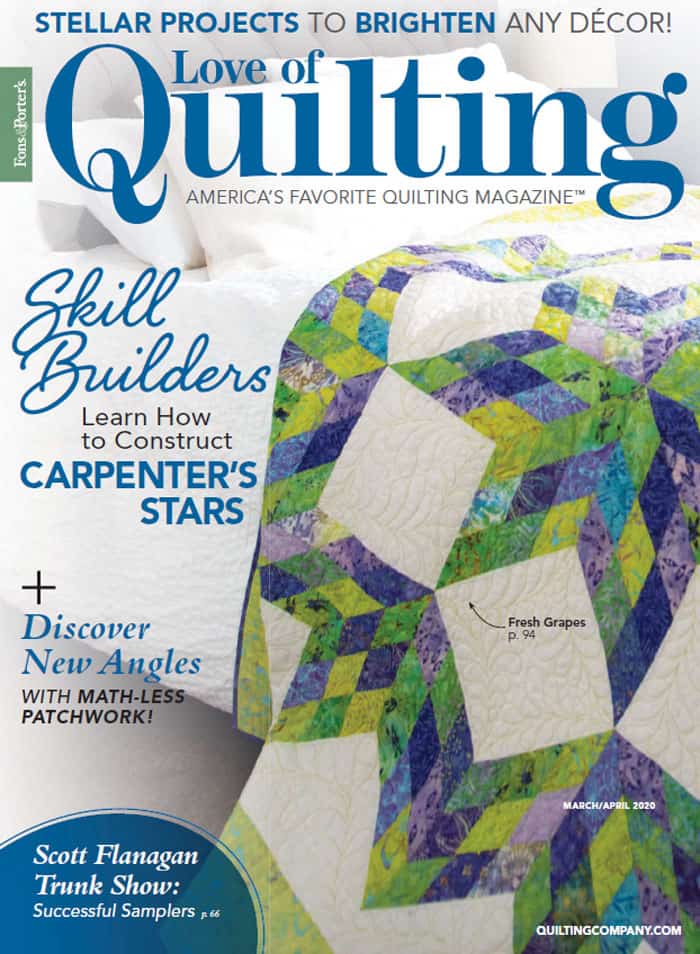 This is the March -April 2020 edition of Love of quilting.
I have a quilt in here called Prints-A-Plenty.
This was a fun way to use a whole collection of fabrics. This was a line by Corey Yoder for Moda.
I also had 2 quilts featured in this issue:
McCall's May/June 2020 issue.
I have never been able to get 2 designs accepted into 1 issue.
Winter Mountains:
and May the 4th be with you: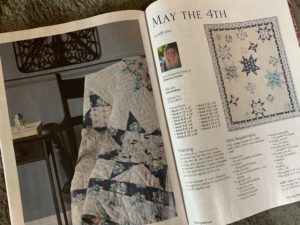 This quilt is so fabulous! I used a Star Wars line by Camelot that is pastel and pretty. I fell in love with that line of fabric.
I also have a project in MCCall's Quilting July/August 2020 issue:
But I have to admit that I didn't really have to do a whole lot for this. My friend, Kathy is always out thrift shopping. She finds such good treasures and she finds ways to use them. Well she found these great vintage quilt blocks made from old shirtings. She made them into pillow covers and gave me a set. I love them. I submitted them to my editor and they were accepted. So I sent them and they chose a few that they wanted to use.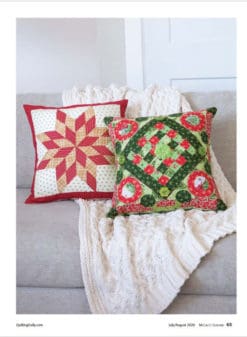 The one in this photo is the red and tan lone star.
I also have a Quilt in the July/August 2020 issue of Quiltmaker:
It's called Intersection: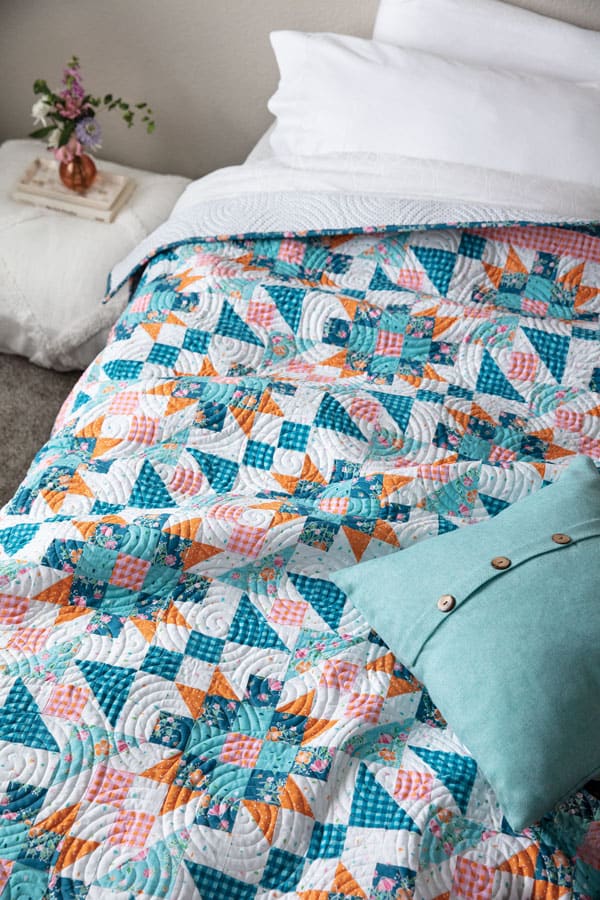 I have so many more coming out. I am so excited to share as they are published. I think they just keep getting better and better.
xoxox
Charisma