Launch is my latest quilt pattern.
Launch is written in an easy block of the month series. It's easy for shops & guilds. I used Shadow Play basics by Maywood studio for this sample. I love their fabrics and they are such a good company to work with on projects. In fact I love the quilting community because I haven't had a bad experience with any of the companies.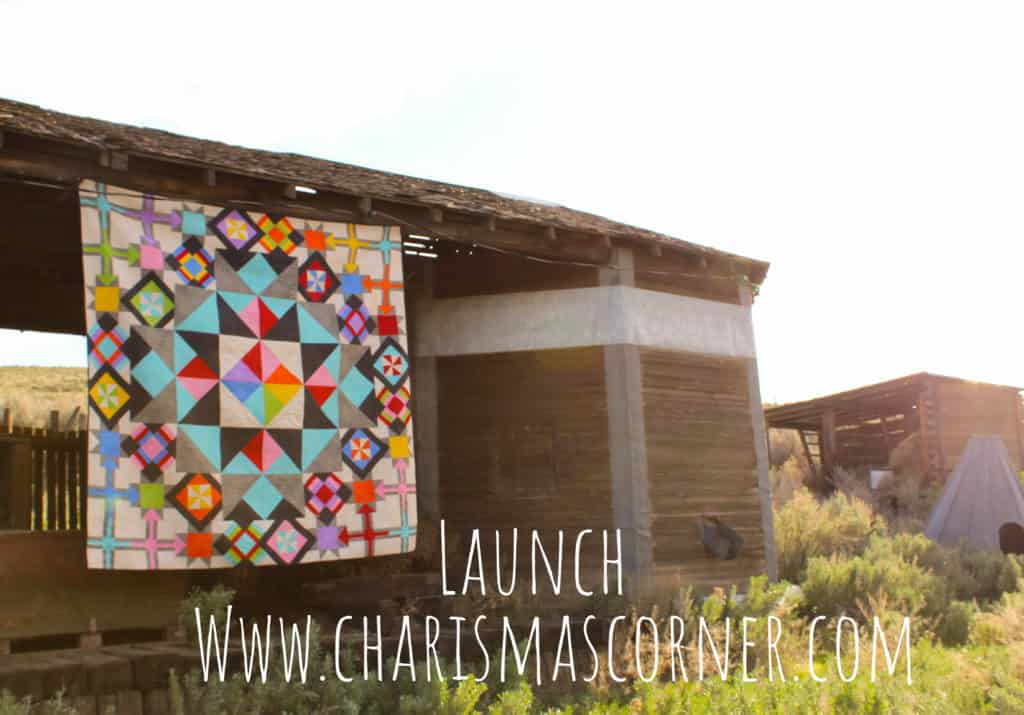 Launch is a quilt design that I felt looked a little like something was emerging. Like a flower about to bloom, or a butterfly leaving the cocoon….or like a rocket ready to launch….all systems go. There are all of these things in motion, getting ready to happen….this miracle is about to take place and you just want to watch it. That's how it looks to me…..it's bright, colorful, and a modern  type of sampler. But this would look great in any palette and it would be fabulous for scraps.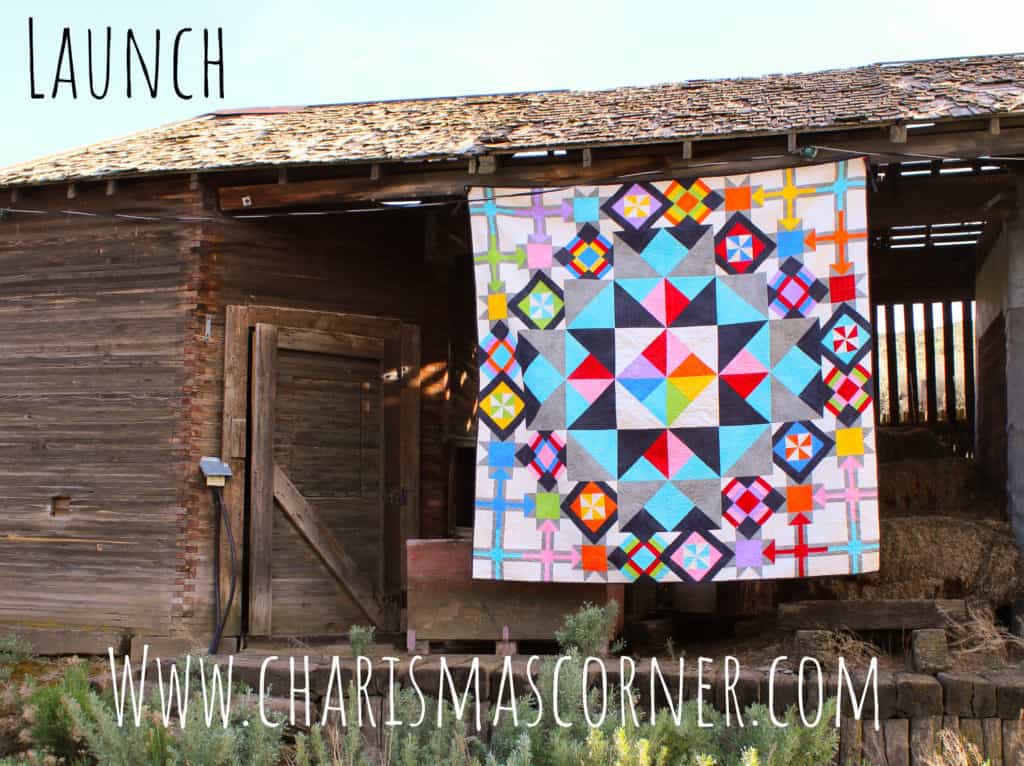 I took these pictures at a friend's house. She has athis great log cabin that her husband built when they first married. They have all of these old out buildings that are no longer being used and they are the perfect backgrounds for photos. It was fun looking at the different areas that we could get photos.
I will be going back up there…so many cute spots.
All of my patterns are available in my Etsy shop, HERE. 
Please let me know if you have any questions.
I hope you all have a wonderful Sunday….
xoxox
Charisma