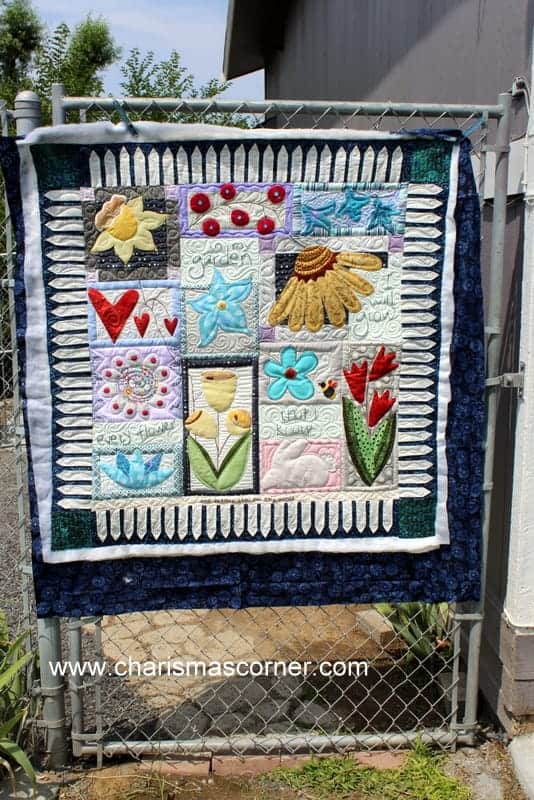 My friend, Noni made this. Isn't it adorable? I am in love! It looks like a SamSarah Design…but I am not exactly sure.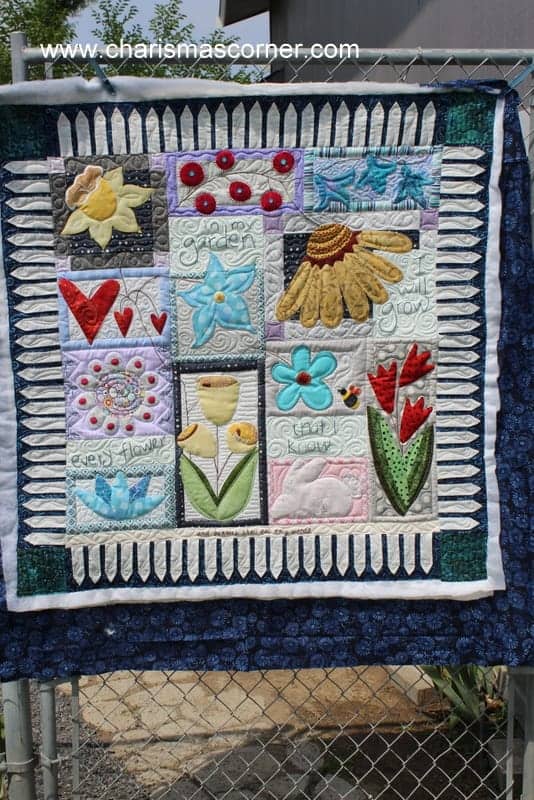 This is all needle turn applique….even the fence posts around the border….crazy town.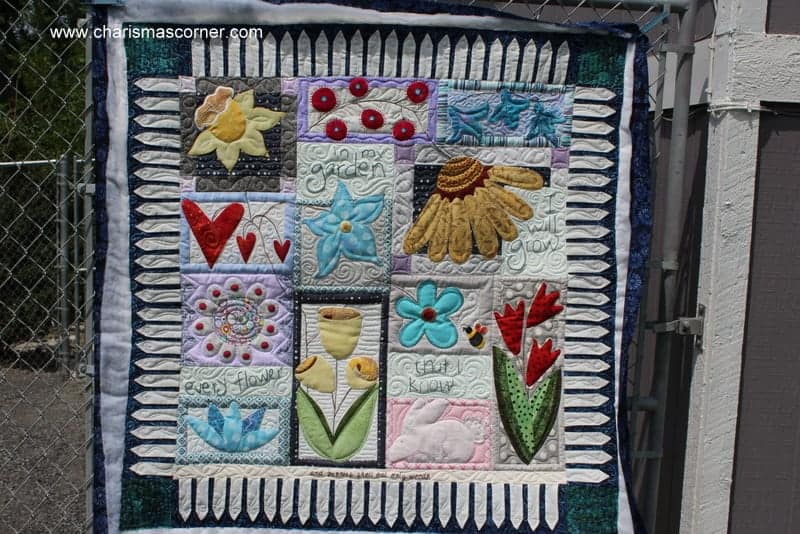 I added all of my regular type of designs to add some motion and bring it to life. I kind of didn't want to give this back. But She is local and she knows where I live. :)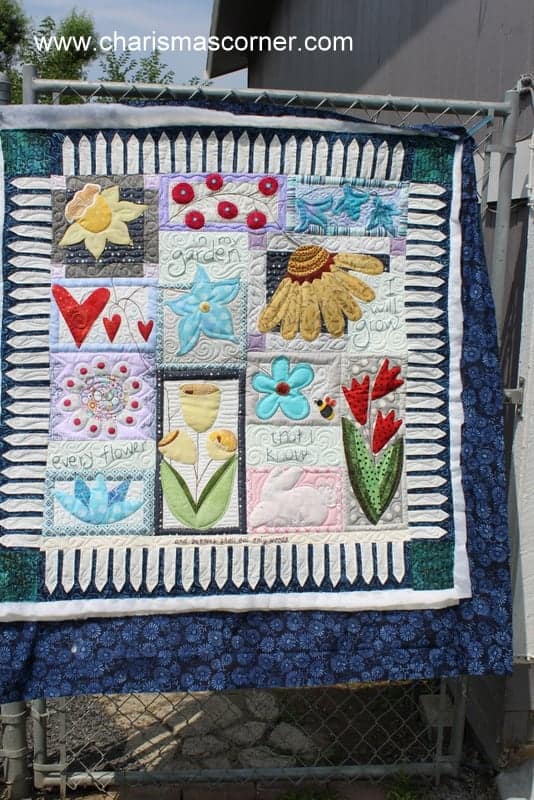 I hope you all have a wonderful sunday. Count your blessings….it's totally worth it!
xoxox
Charisma