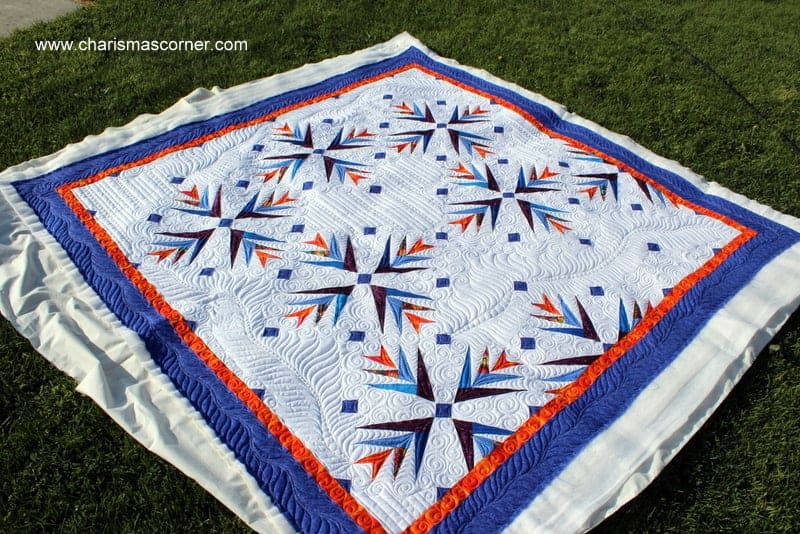 Carol brought this and she wanted fancy quilting. She is going to enter it into the quilt show. I had to think about this for a bit. I really wanted to do freeform fun, modern type quilting.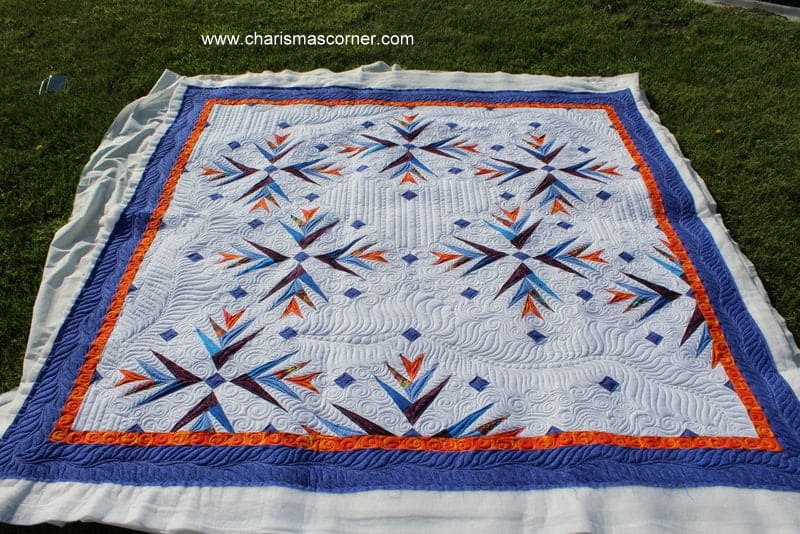 So I added Ferns with pearl spines, some straight lines with pearls to give it some continuity. Then I added swirls and framed it all in with a fern. It's so pretty!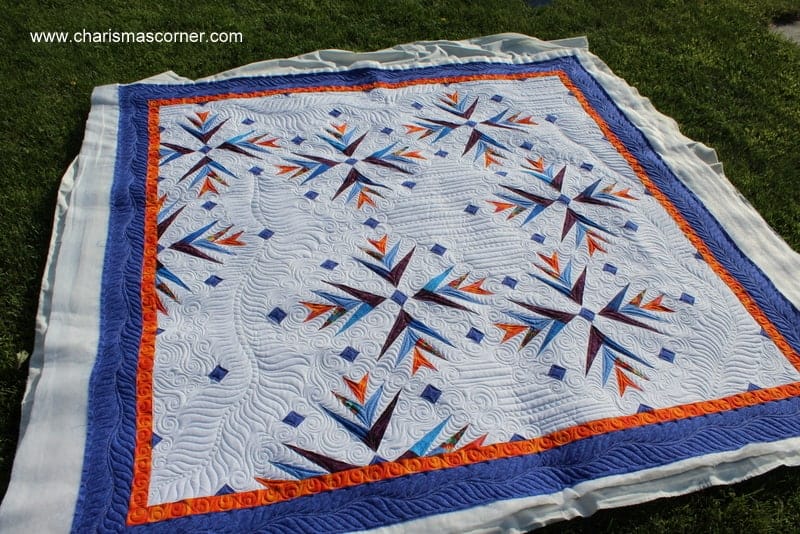 It's still organic, but modern and has some unexpected interest.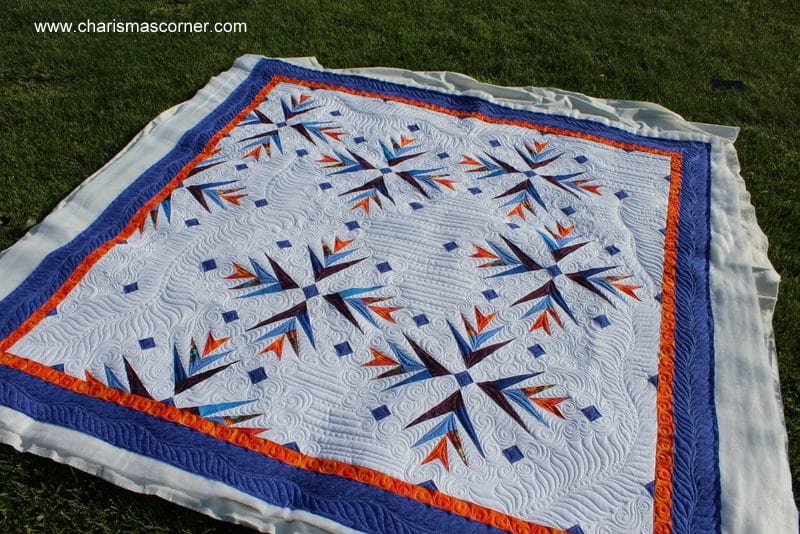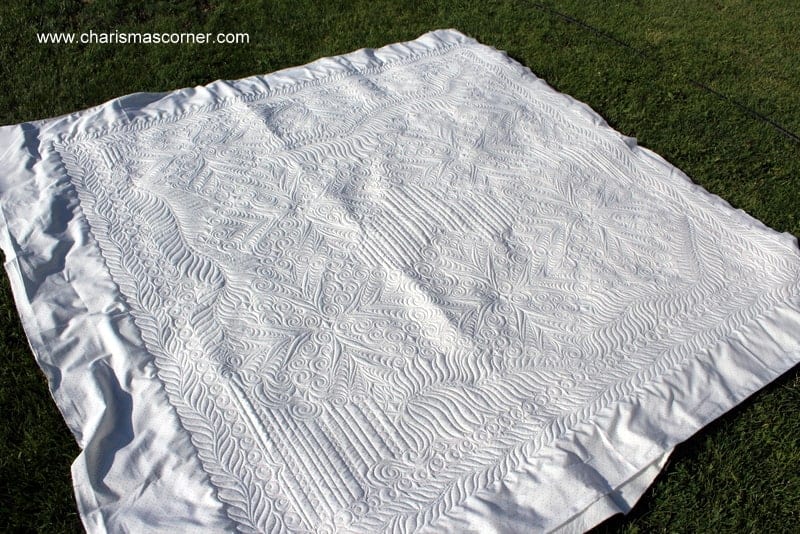 The back…the glorious back.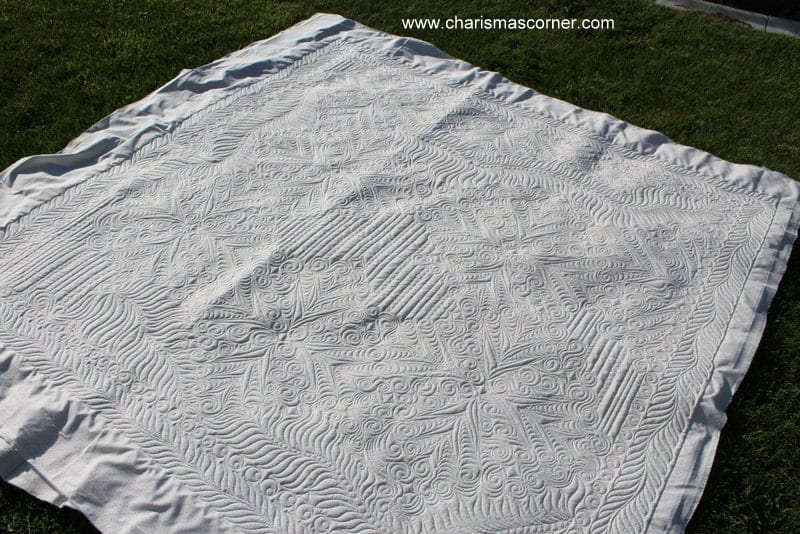 Thanks for trusting me Carol. I appreciate it!
Blessings
Charisma