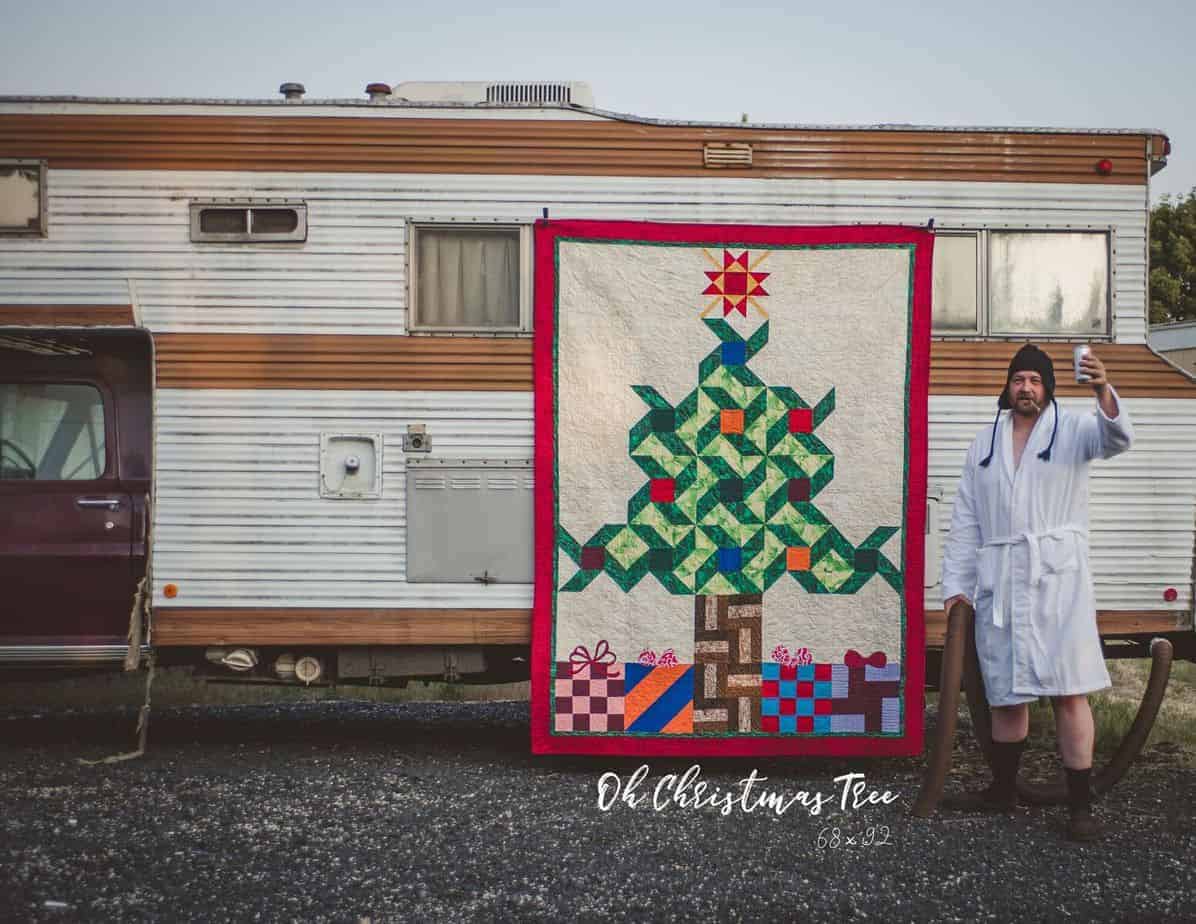 Hi Everybody!
Well we made it to December. I know you have seen this photo a few times. HEHE! It's my favorite one. I can't believe he pulled this off so well.  We still have a few calendars available if you'd like to order one featuring my "Calendar Model" husband. You can find those in my ETSY shop. HERE
***** We have a few last minute openings for edge to edge quilts if you have some last minute Christmas quilts*******************
So I thought I would offer a discount for the "Oh Christmas Tree" pattern in December if you are interested. It's 50% off with code "COUSINEDDIE" for the whole month of December.
Here is a picture: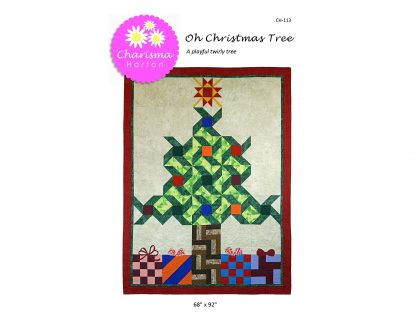 Just a note that I am also running a couple of Block of the months this year. I introduced a free Mystery patriotic BOM yesterday that will end in April. But I also have a foundation paper piece BOM called American Country to run 10 months for 15$. It's 15$ for the whole year…just the one time registration fee. :)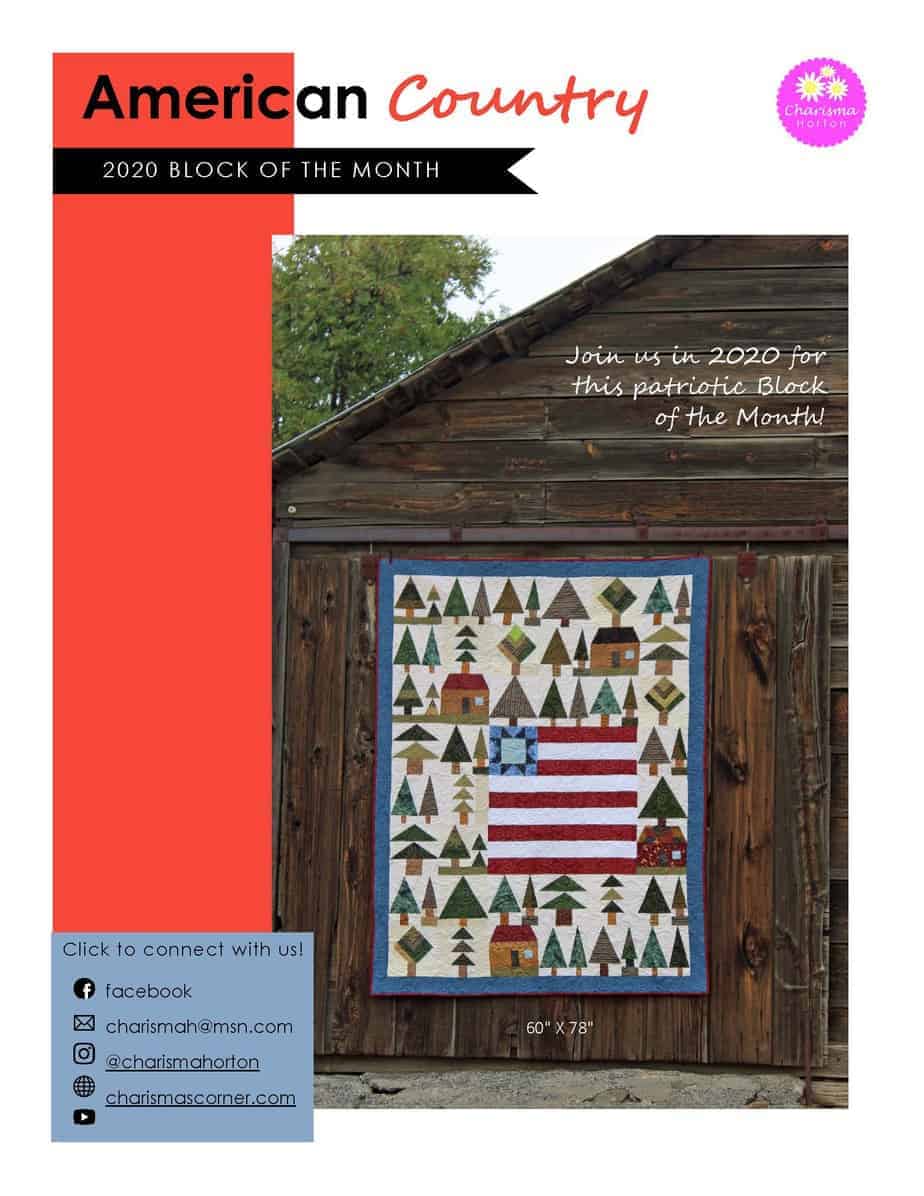 You can register for that here
I have a few things to share …I will be posting several Free quilt patterns for my friends. I am working on a few things to get them posted. :)
I hope you all have a great week!
xoxox
Charisma