Charmed Sampler ~ Week 1 –Movie Monday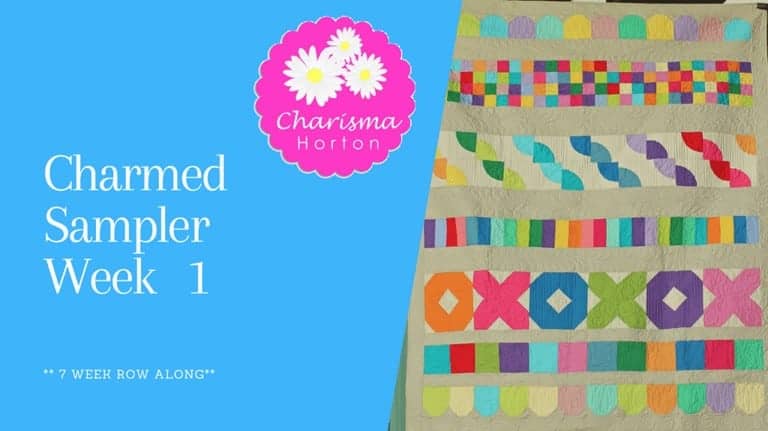 Hi Quilters! It's Movie Monday! I have a new video posted on my YouTube. It's week 1 of the Charmed Sampler.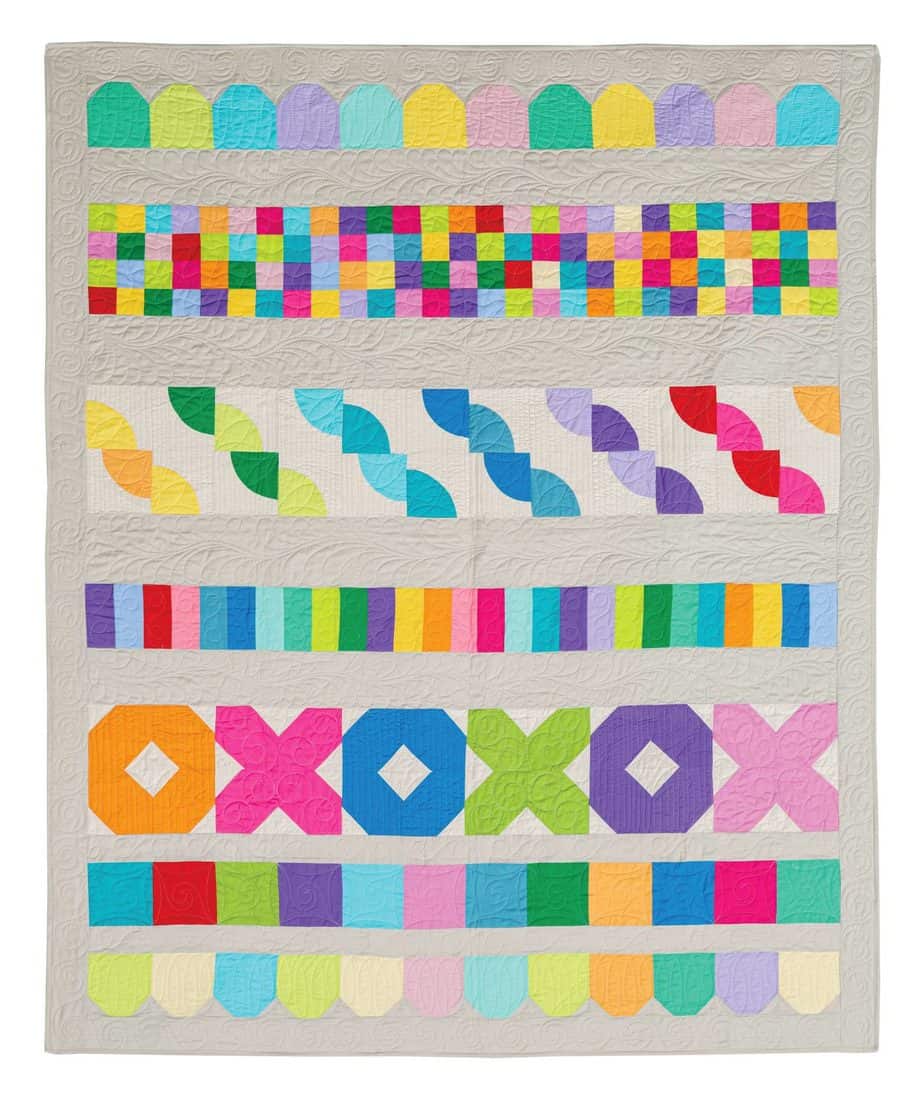 You can find that here. 
The Charmed Sampler is a Row by Row quilt that I designed to use 5 inch charms. I seem to collect charms and layer cakes.
1 layer cake is enough to make this whole quilt and even a scrappy binding….along with the backgrounds.
If you want to join this Sew Along I will be posting a new video each week to help you with construction, It's great for beginners and seasoned quilters. It's a great way to use stash and sew up those precuts. :)
Some of the rows are so easy you will have plenty of time to follow along.
You can purchase the pattern HERE.
This is the sample and bonus project I made while filming this series. I used a layer cake that I had in my stash …it's probably 10 years old…I am not sure. It didn't have a ton of variety. There were 3 squares of each print. My sample is a bit blended but it all worked out so great!
I hope you will join along!
I also have a FB Group you can join to share your rows as we sew along. You can join that here. 
Thank you so much for your support and following along! I hope you all have a wonderful Monday!
Blessings!
Charisma