Buttermilk Basin Mystery Quilt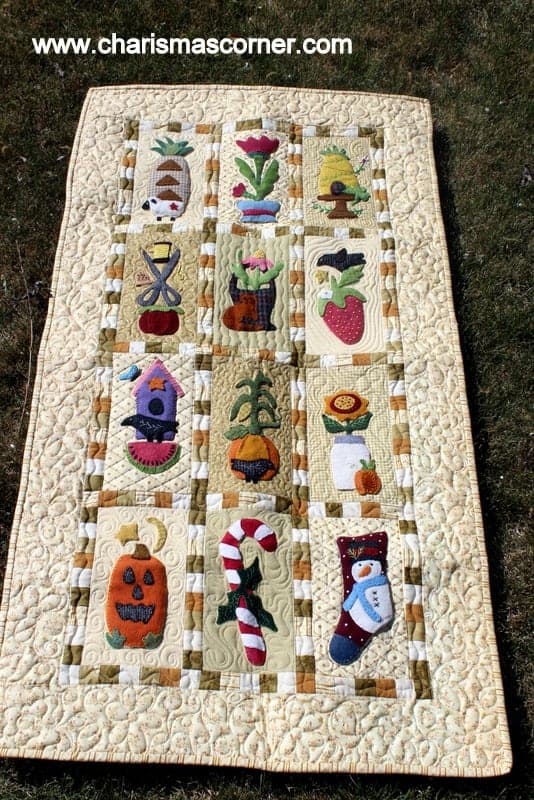 This was a Buttermilk Basin Mystery quilt from YEARS ago. I know. Crazy. I finally finished it. You can purchase this quilt pattern on her site. Mine looks WAY different, of course. When I was making it I used fabrics and wool that I had on hand. I tend to like lighter & brighter colors.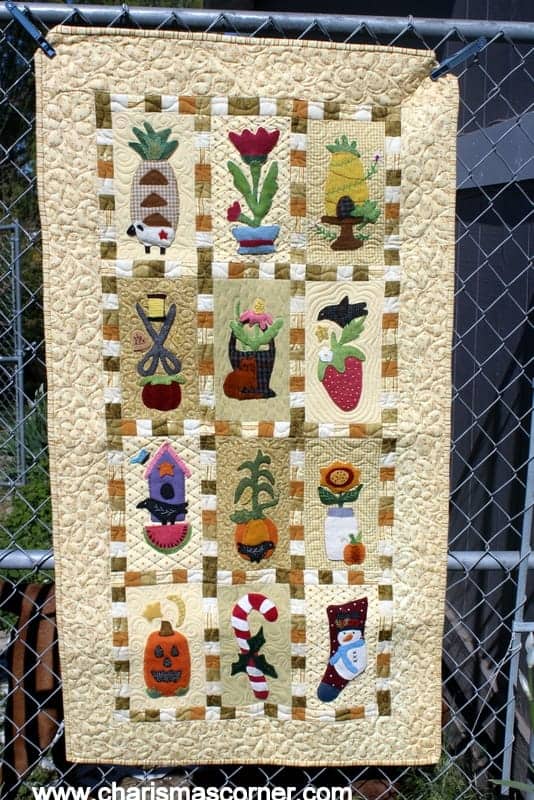 I had this quilt on my small frame for quite some time. Clarissa happened to be in the studio talking to me one day. While standing over this quilt she said "Mom this is really cute" I said "Oh Thanks" She said "No like this is REALLY cute!
I said "as opposed to everything else I make?" LOL What she meant is that she really liked this one. Honestly, this isn't typically her style. So I know it was a genuine compliment. But it made me chuckle.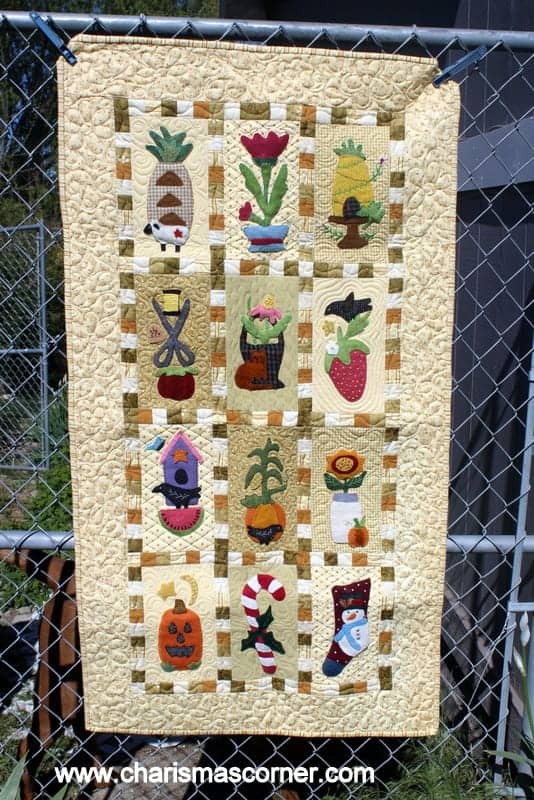 The blocks were small & sweet and easy to finish. It just took me awhile to get them all together. That is a habit of mine. I will be good about doing the blocks and then it takes me awhile to assemble everything. The hard part is done….and I procrastinate. weird.
Anyway…I hope you all have a wonderful day!
xoxox
Charisma