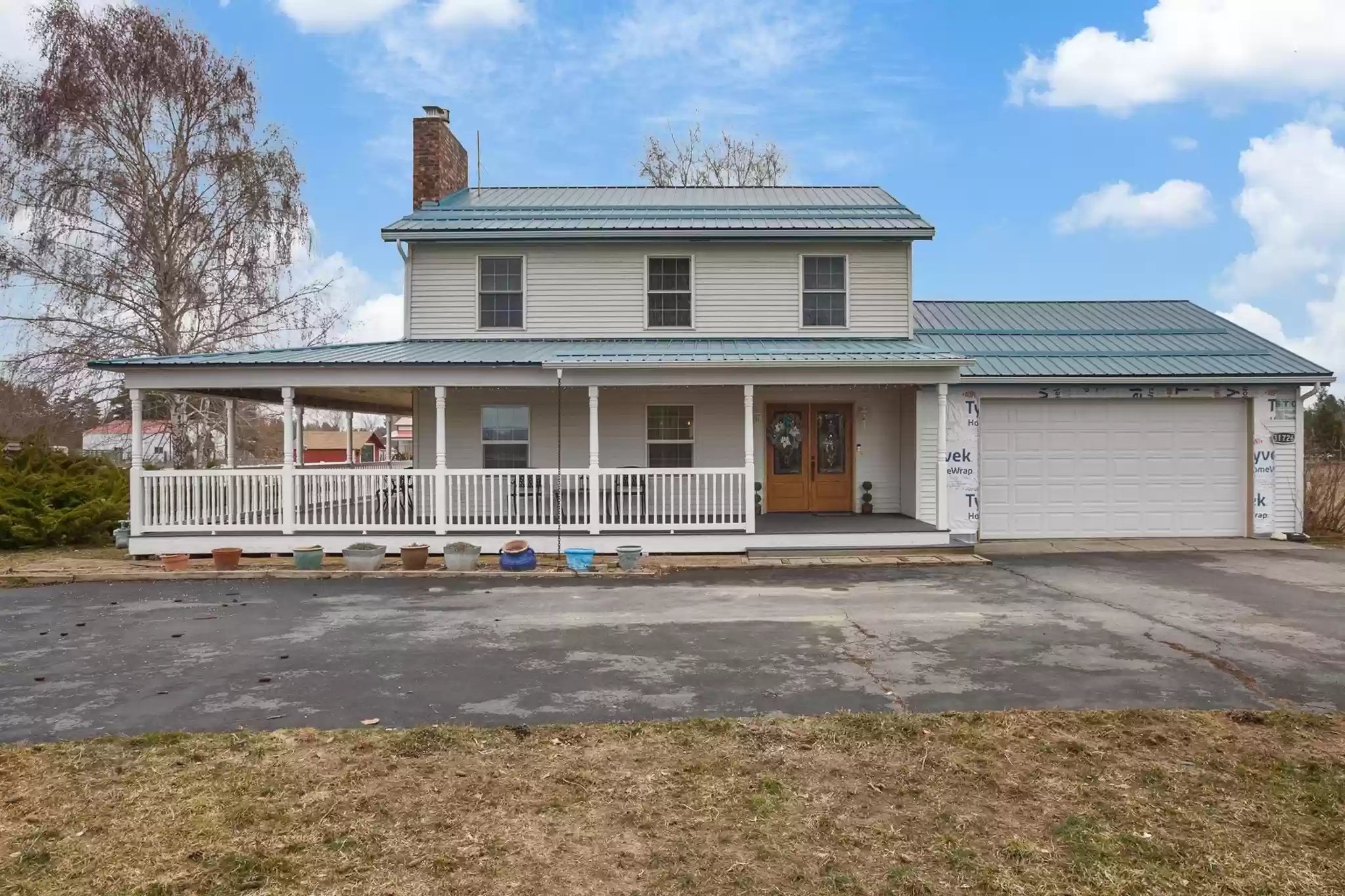 The New House. I am very hopeful that all of this is working out. It's been a roller coaster. We heard today that our financing is in order. We have plenty of time to sell our current home and we can get moved in the meantime. It looks like things are on track. But more than anything I have learned that nothing in this process is ever for sure and it's final when you have keys. So that is where were are.
Our inspection went well. You can see that there is obvious siding that has to be finished on the garage addition. There are several things that need to be done but none of it is earth shattering things that we can't handle.
The porch is what made me fall in love with this house. I have always loved wrapped around porches. This house has 3 levels. I will set up my machines in the basement until the horse barn is converted into my studio.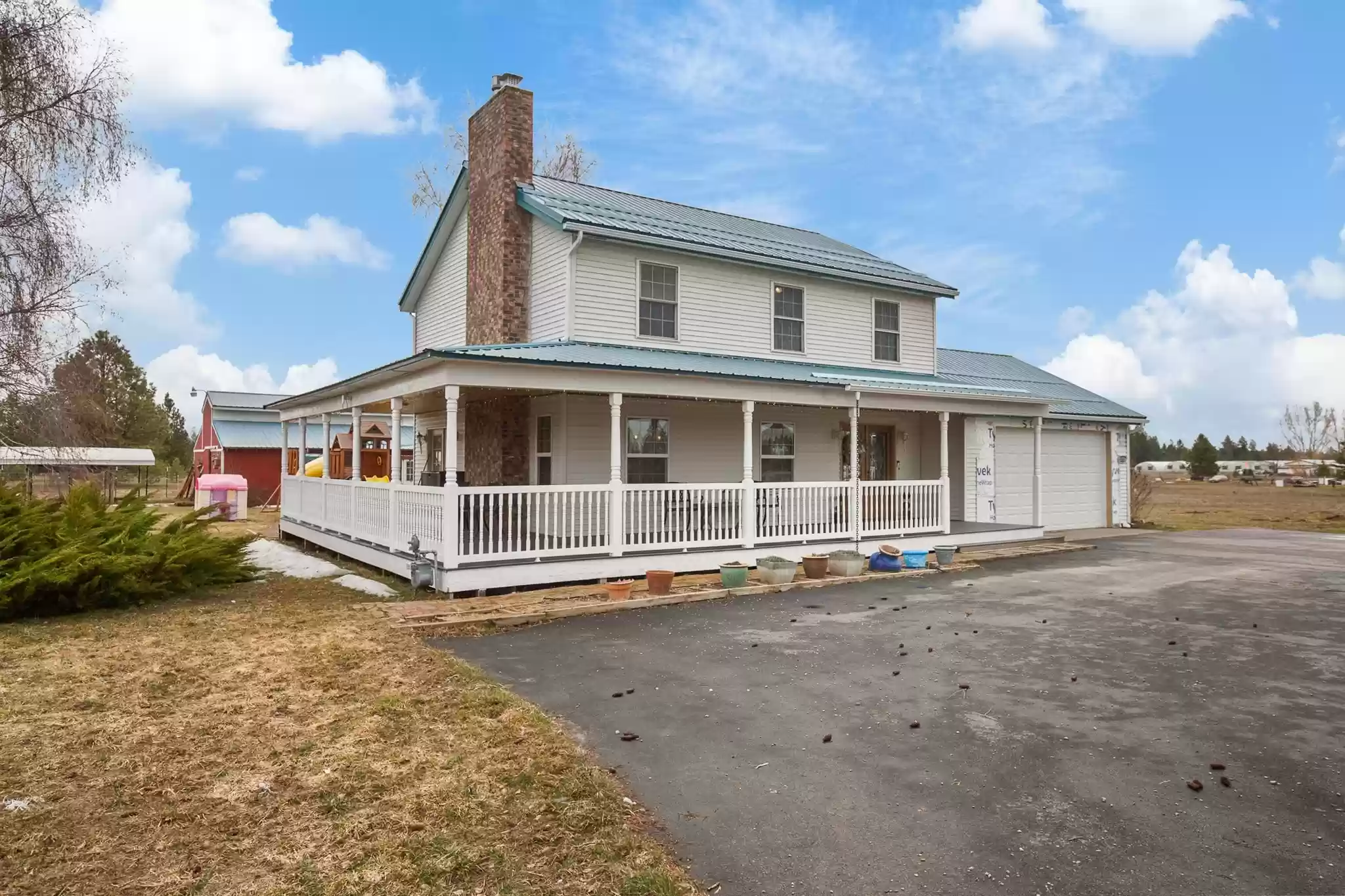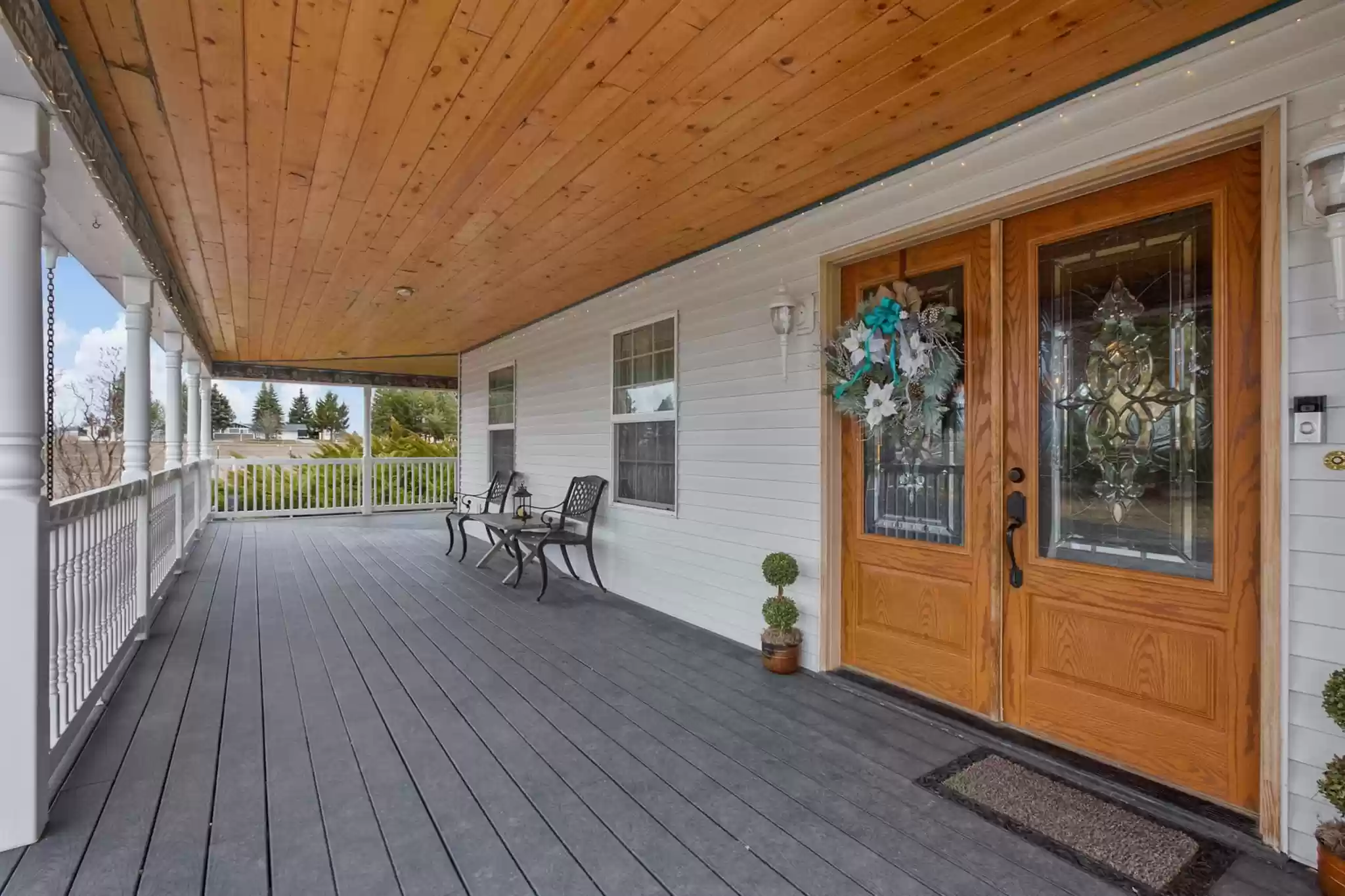 It is very quiet here. There is 5 acres and this house sits right in the middle of the 5 acre lot. Next is the pictures of the main floor with the Livingroom, kitchen and dining area. The back door off the dining area is the end of the wrap around porch. It's a gas stove. There are 2 fireplaces in the house. one of them is wood and one is gas.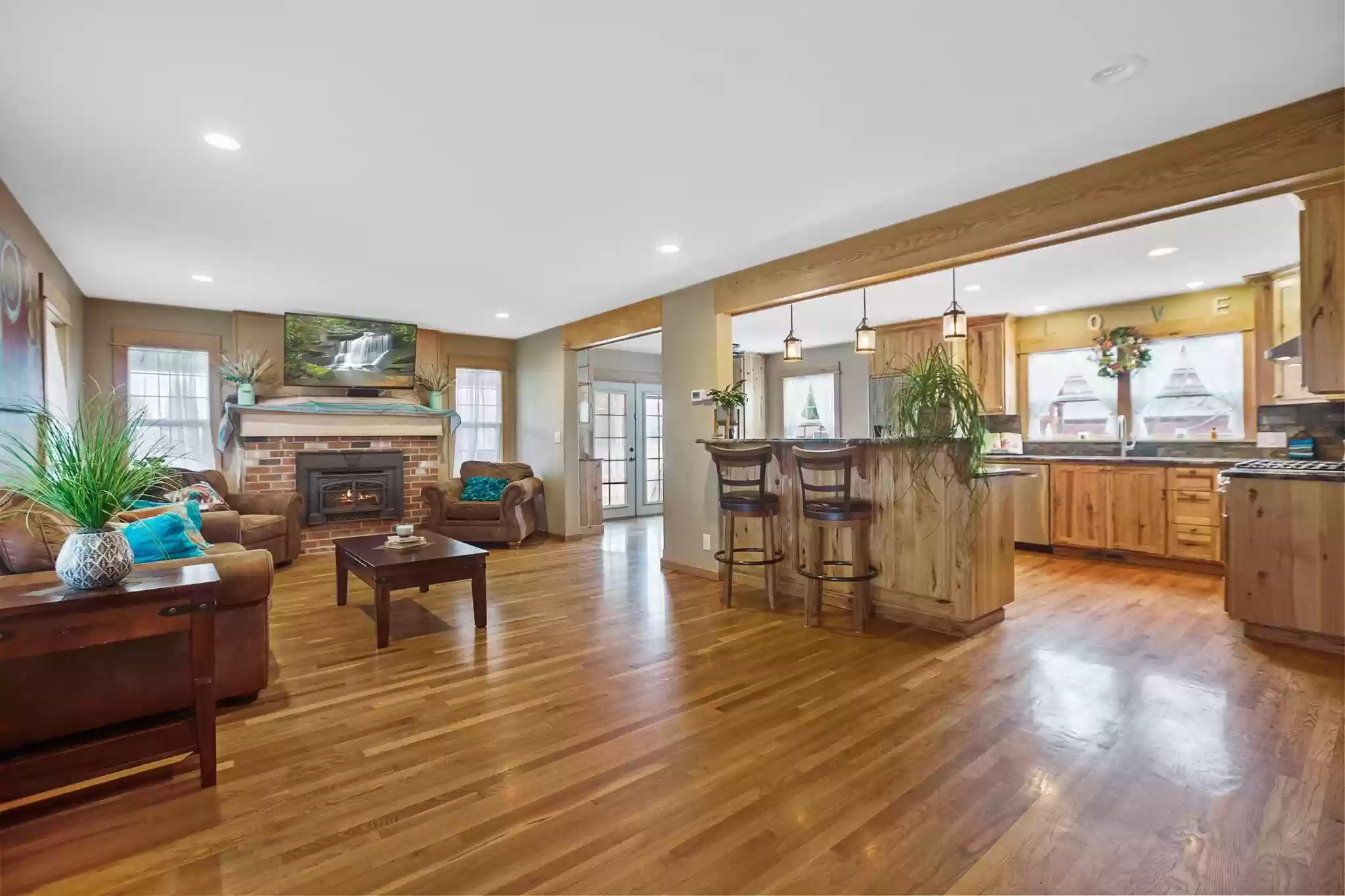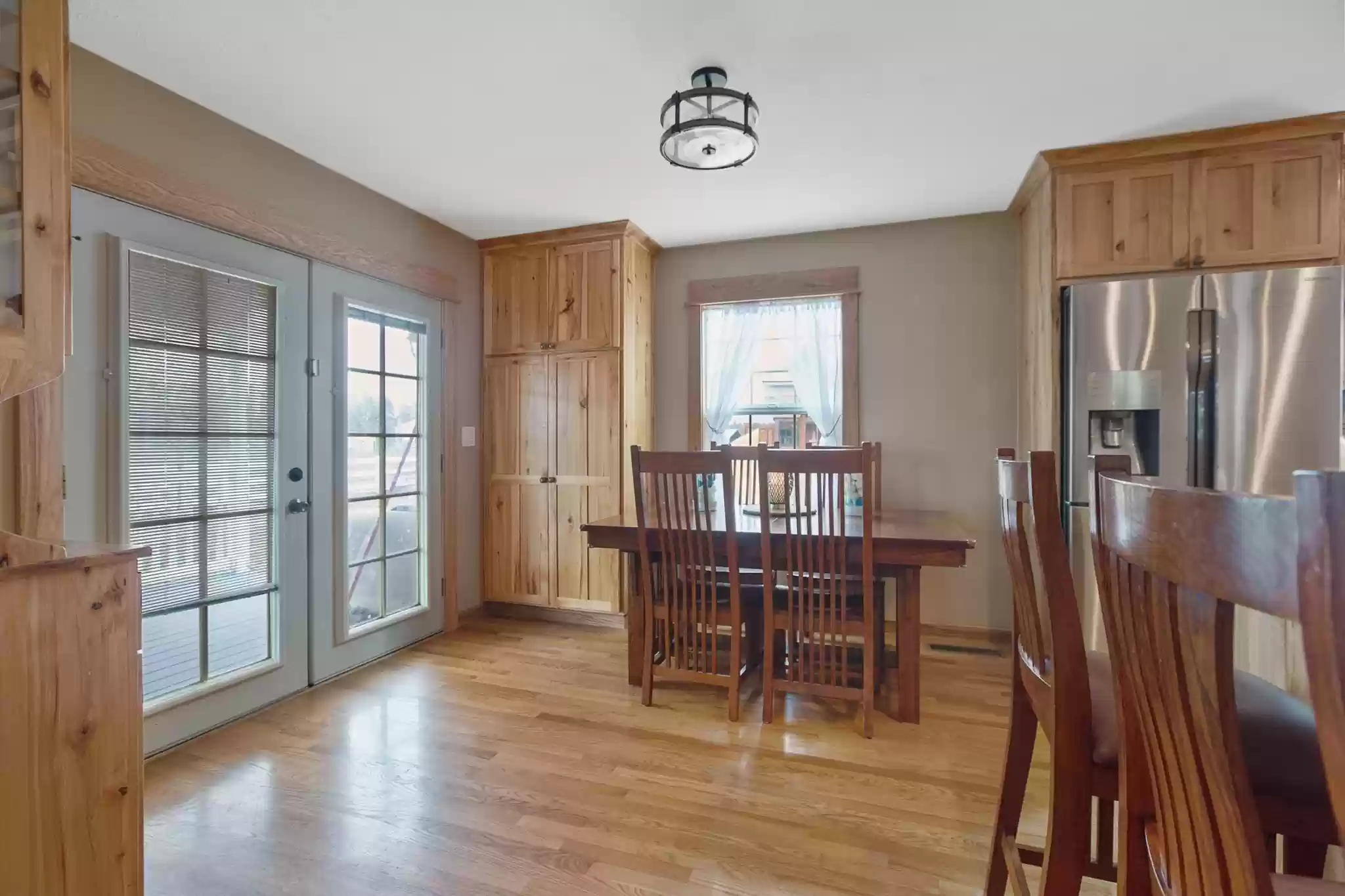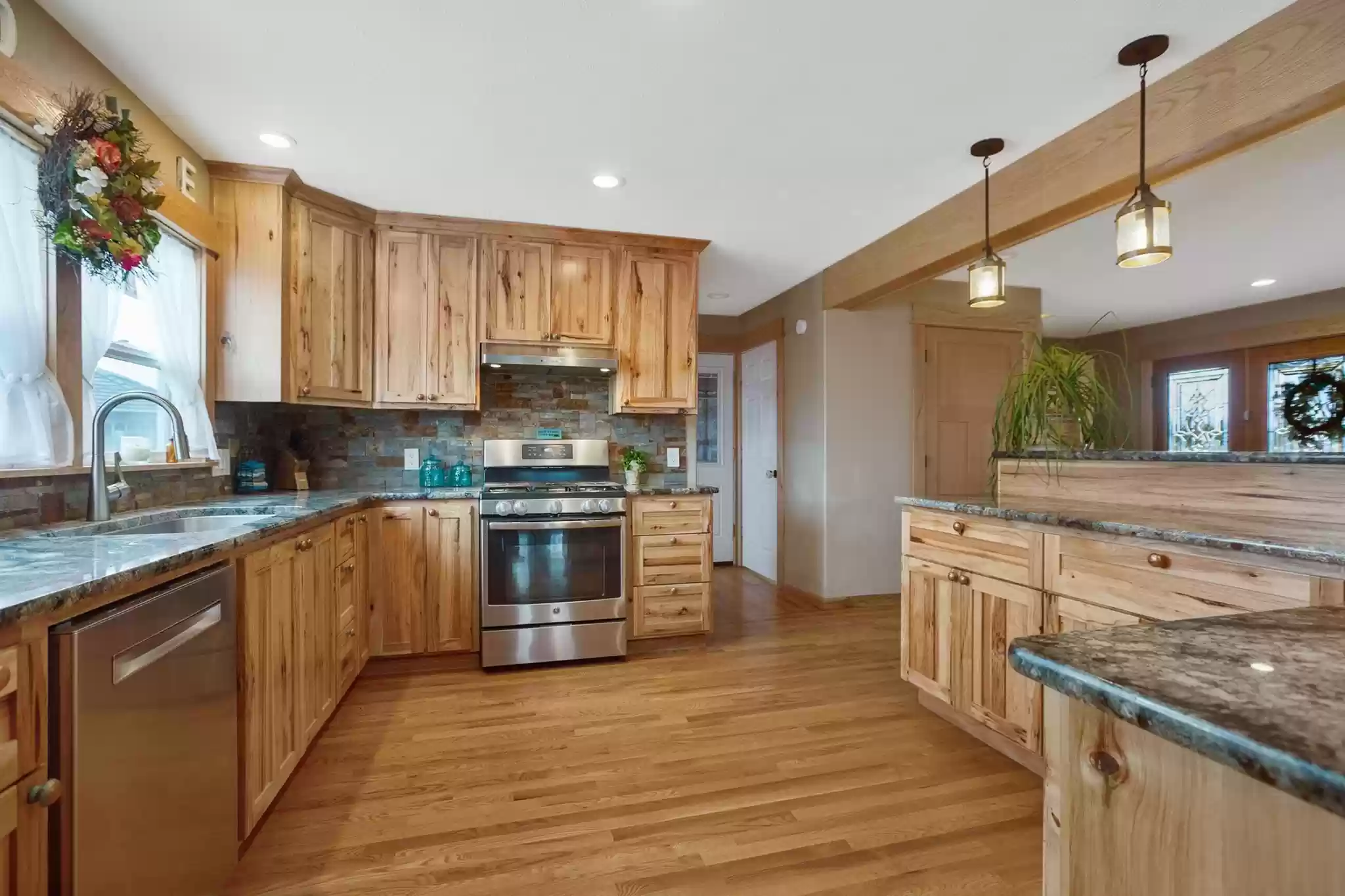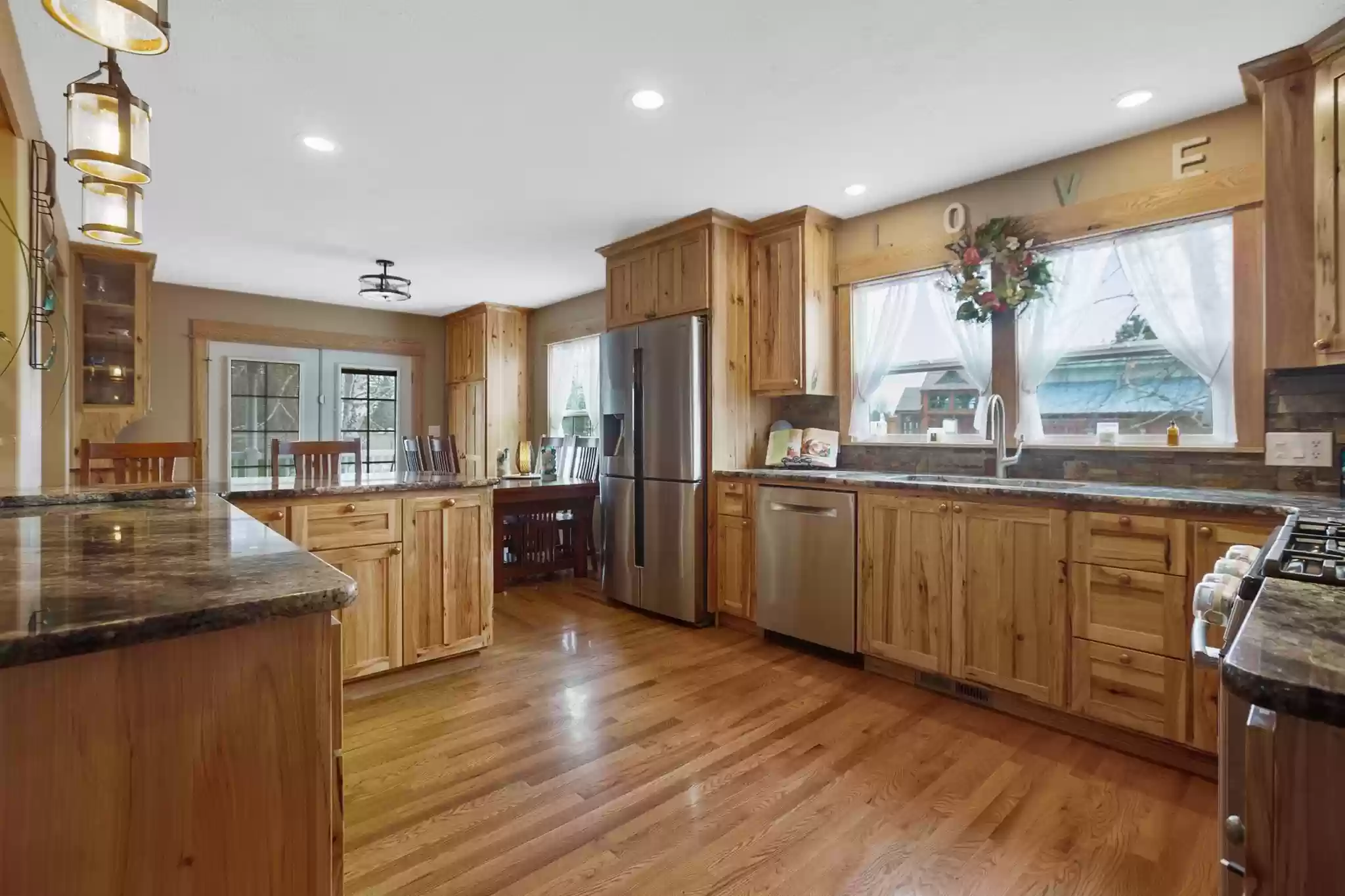 There are 2 bathrooms and 3 bedrooms. There is a ton of wallpaper. So I will be having wallpaper parties to take it down. :)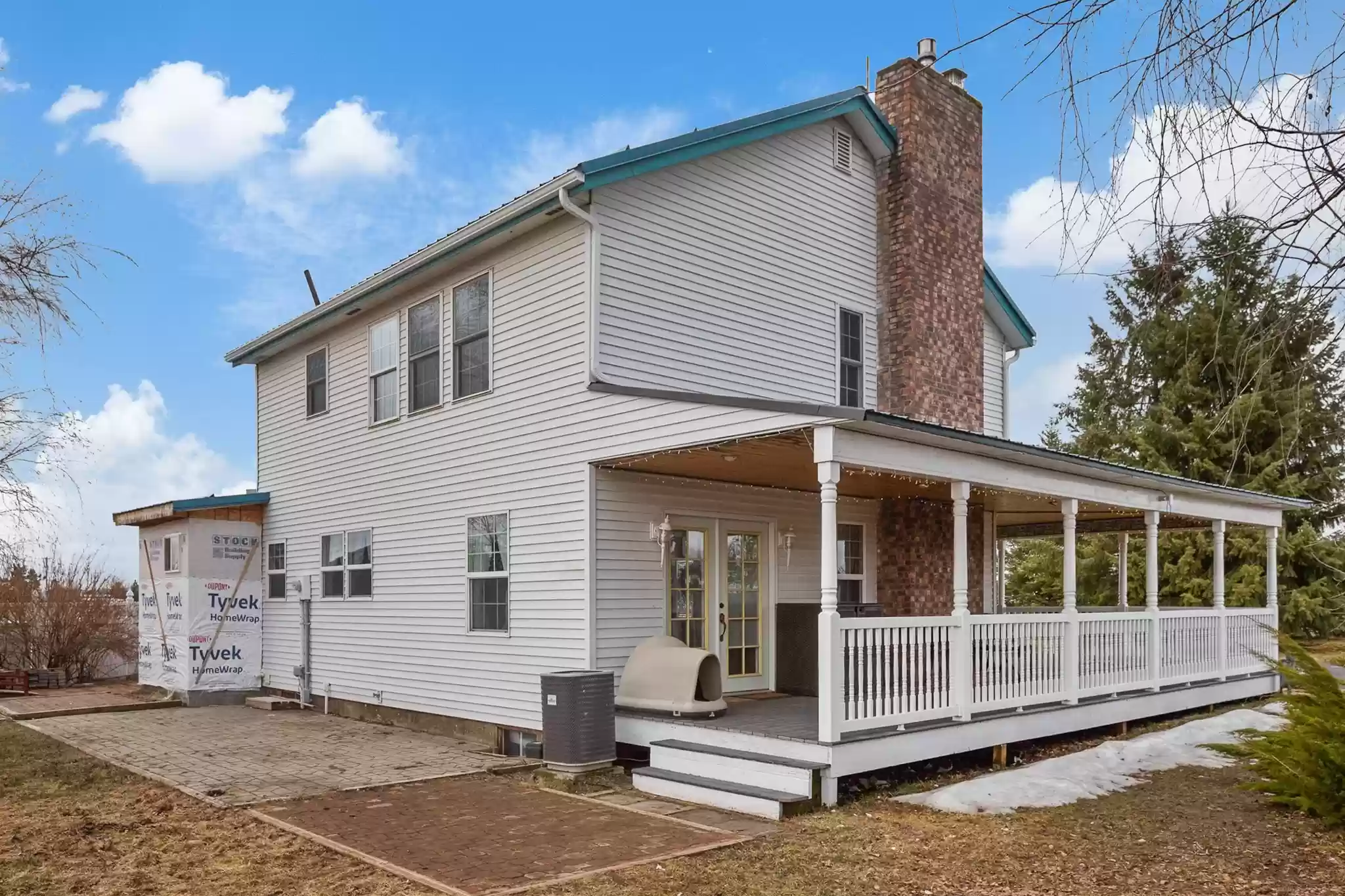 You can also see that there is an additional mud room with plumbing that has been added to the back of the garage. that whole addition needs the siding.  Next up is the chicken coop. We asked if we could keep the chickens if they were going to have to rehome them. They let us keep them. :) They already have a section fenced in for them and an area to hang a tarp ect for shade in the summer.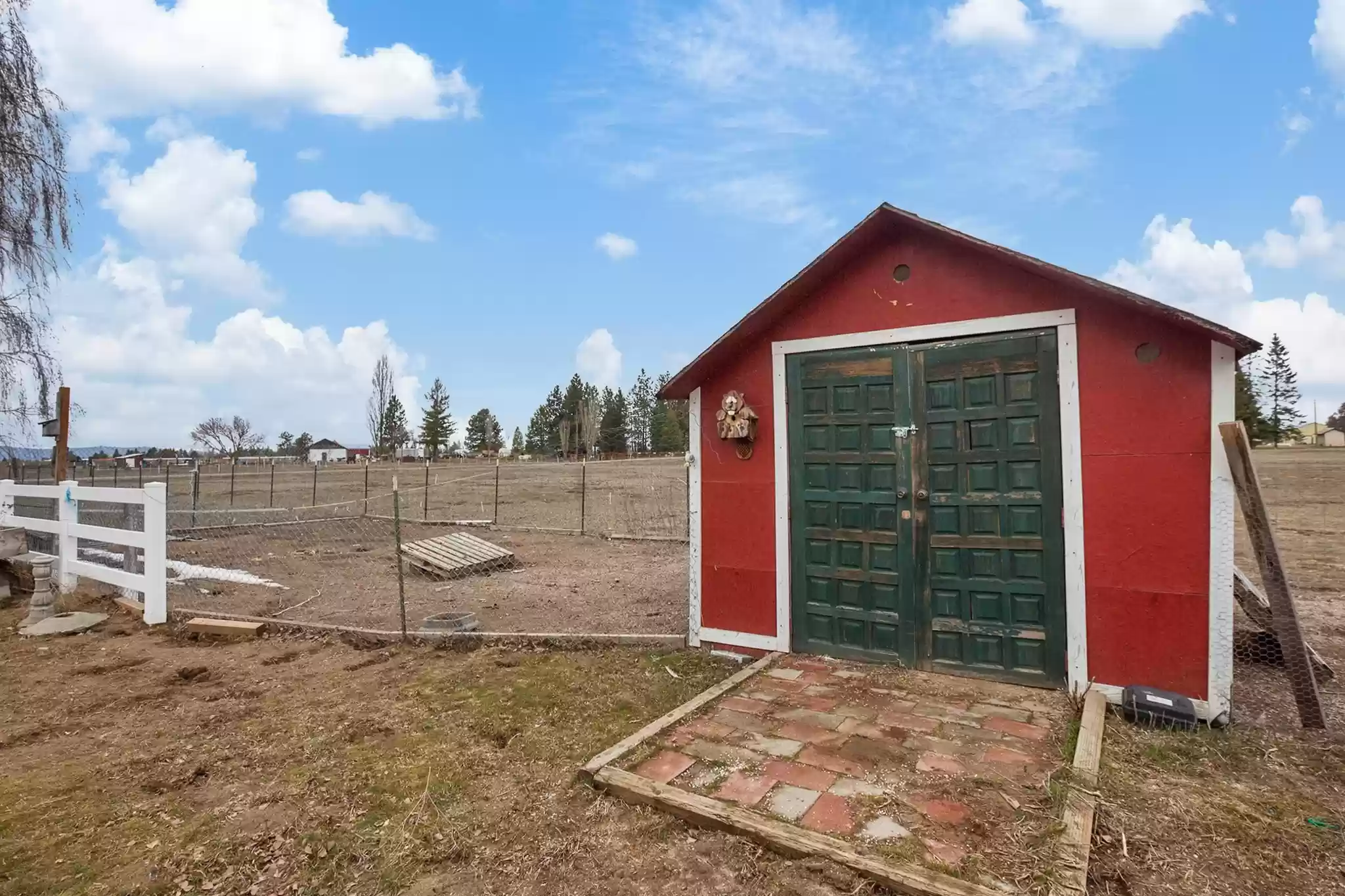 This is the horse barn that will be converted into Charisma's Corner.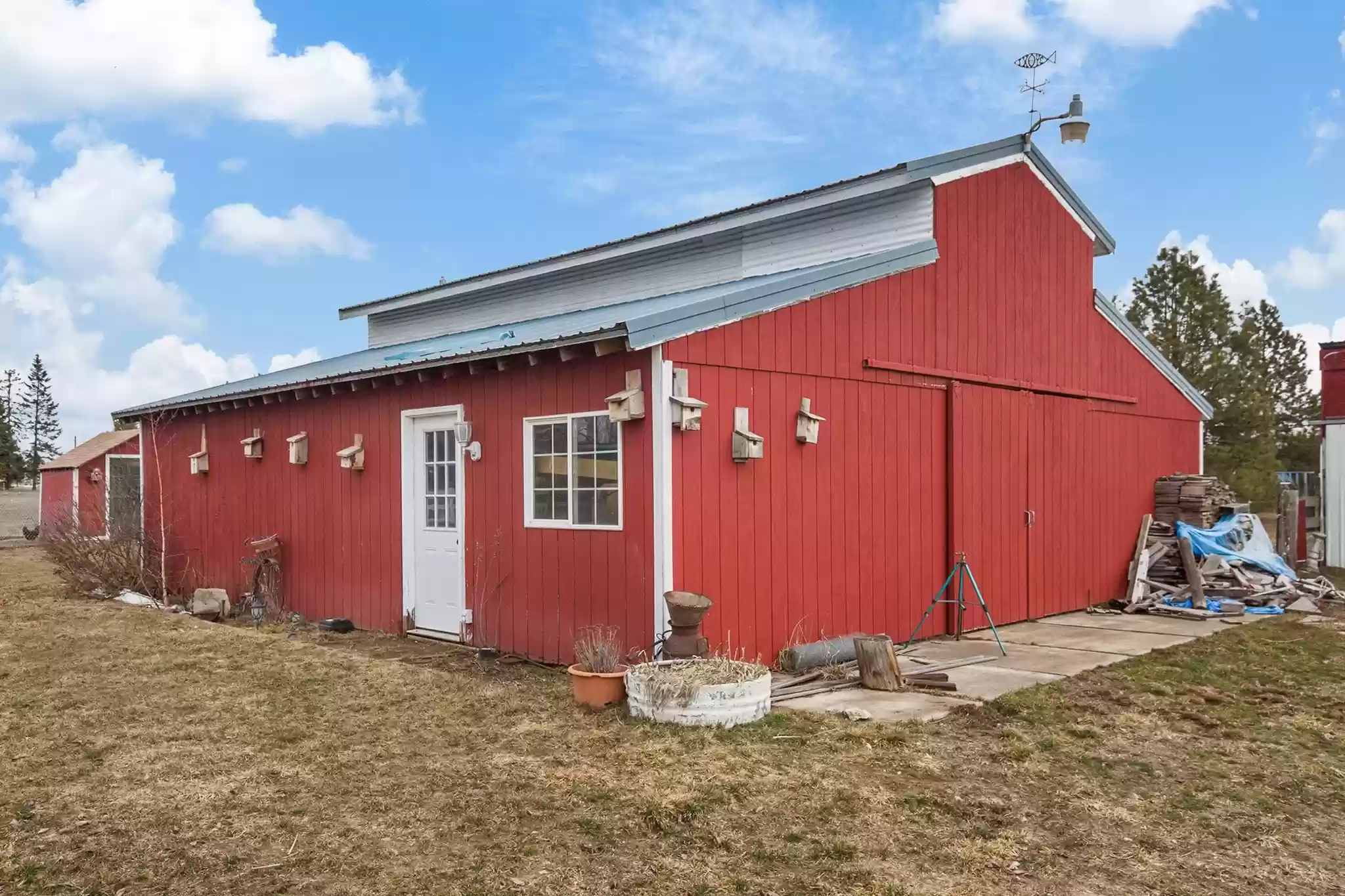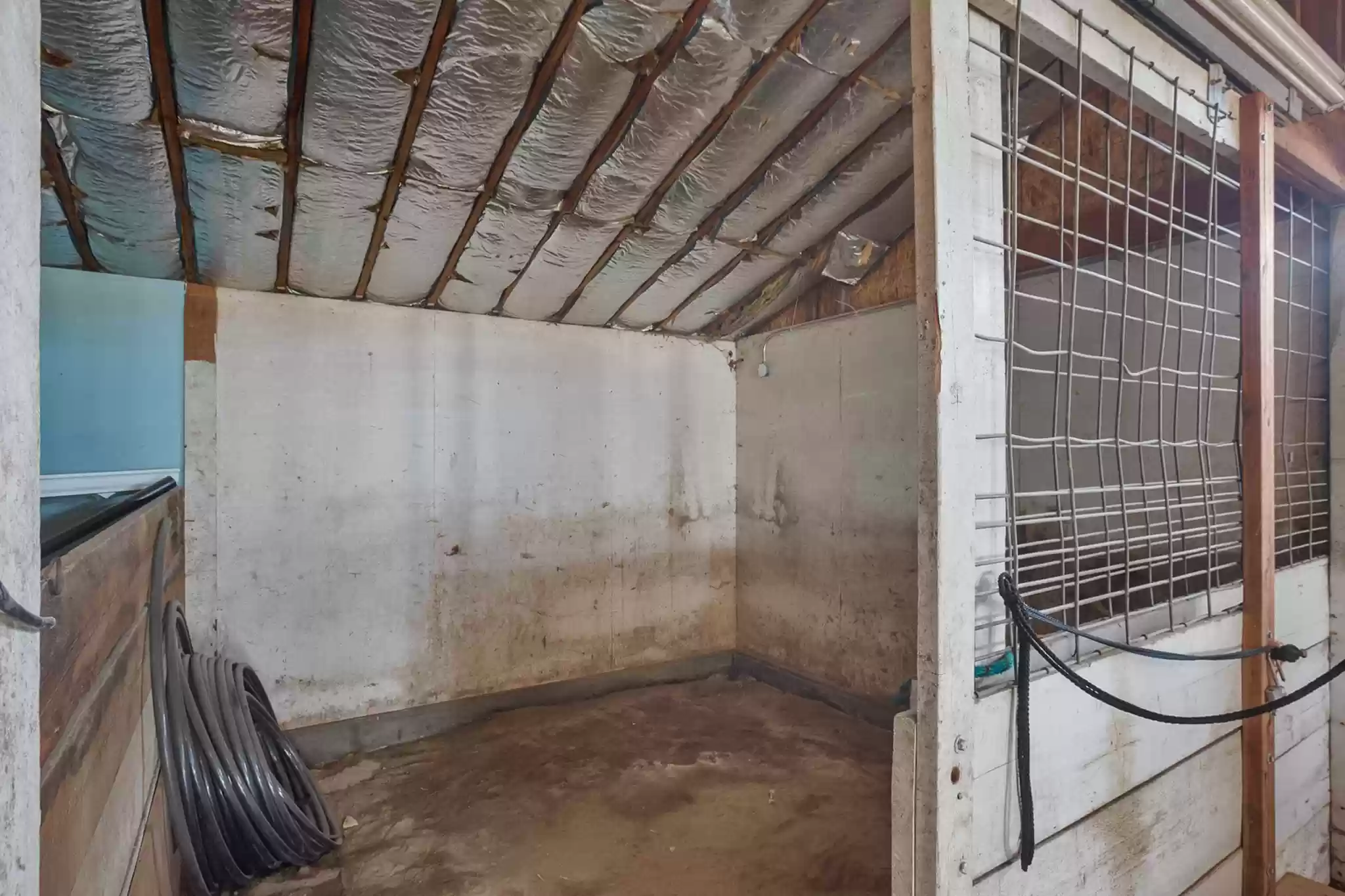 I am going to add a barnquilt- obviously. I am trying to decide which of my patterns that I want to use….I am kind of thinking of Live Boldy. But I am not sure yet.
My FIL came to the inspection so he could get a plan together and help us get this place converted. He and Rob got a rough plan worked out and he's gathering his crew. We will be close to pretty much most of our family and they are all excited for us.
There is also a shed, RV parking and horse area here: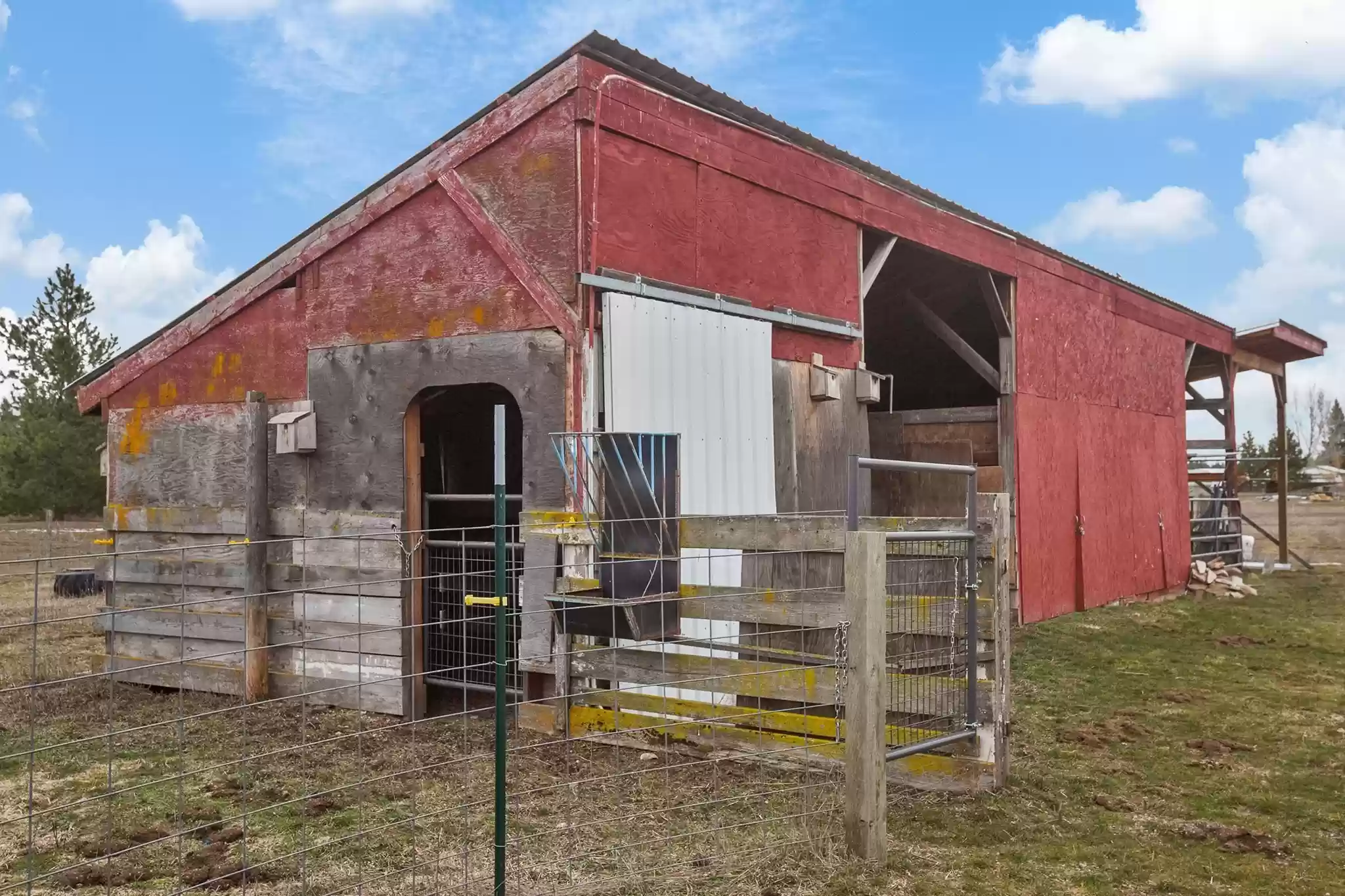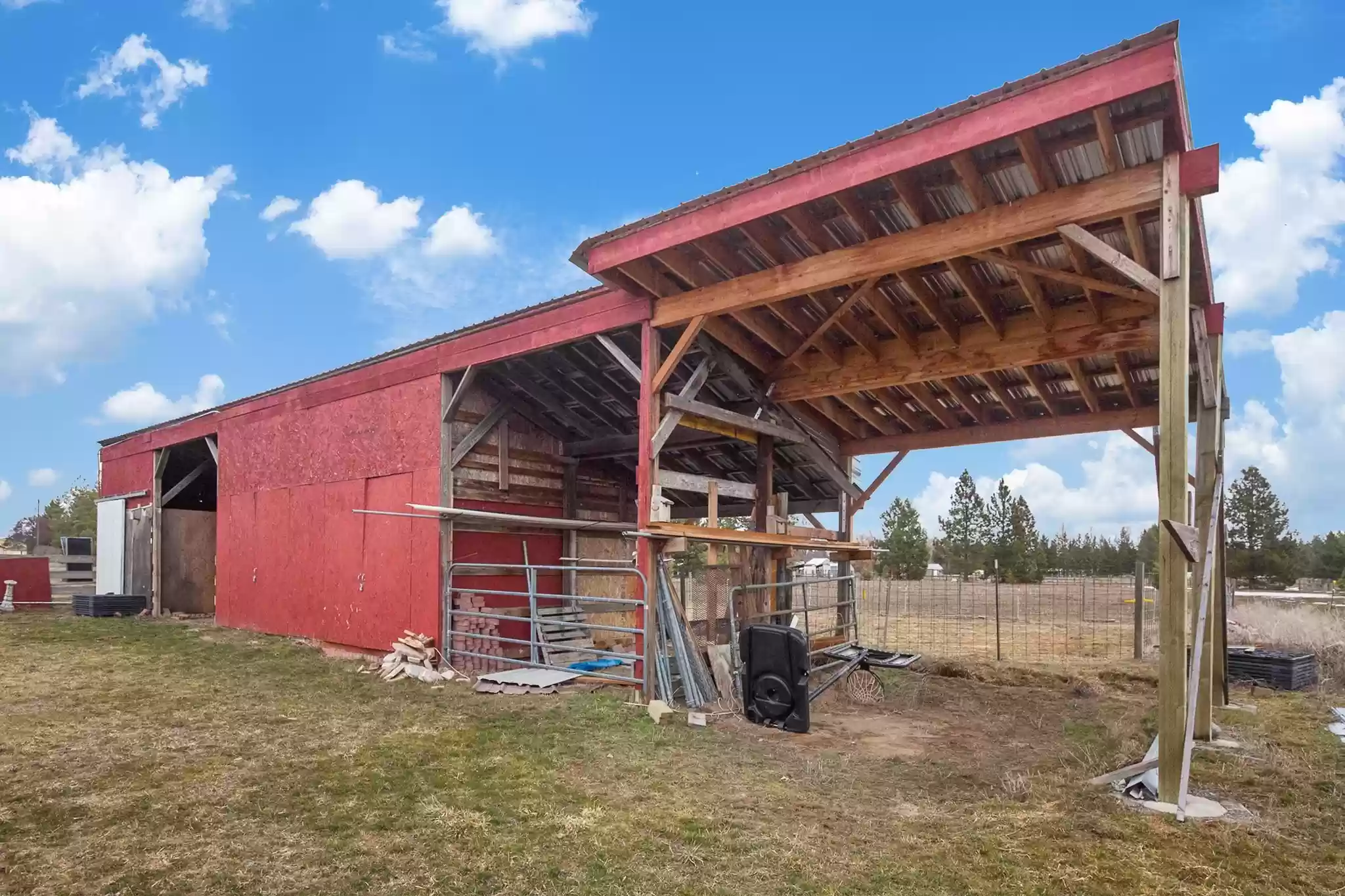 There is a horse pasture all fenced off in this area. we don't have horses so it will just be something we loan out or keep for the dogs? LOL! I don't know. We will figure it out.
But there are big fields on both sides of the house that are ours and the whole property is fenced in.  Rob got his wish. no close neighbors ( he would have liked even more space..but it's not the city)  room to bury a bunker ( this is a joke…kind of)  and trees. There are mountain views and there is a lot of farmland….but you really do have to drive through a lot of trees in between them. We wanted to be in trees. He would have liked a few more. We are planning on planting some. I am also going to plant a few fruit trees. They have a few on the property already. They are young. There are also a few young pine trees along the front fence that are doing well. So we may plant a few more where the water is easy to access. It doesn't get as hot in this area like it does where we currently live. Thank goodness. There will be more snow, we are ok with that. I have been wanting to do a small hobby bee hive. We have talked about gardening, canning and raising our own food ect. With the way inflation is going and things that are happening across all sorts of topics, I think, we just want to have a way to help ourselves. We like the small town life. We aren't afraid of hard work and we love "dreaming" and this house opens the doors for us to explore those dreams and make them a little bit more of a reality.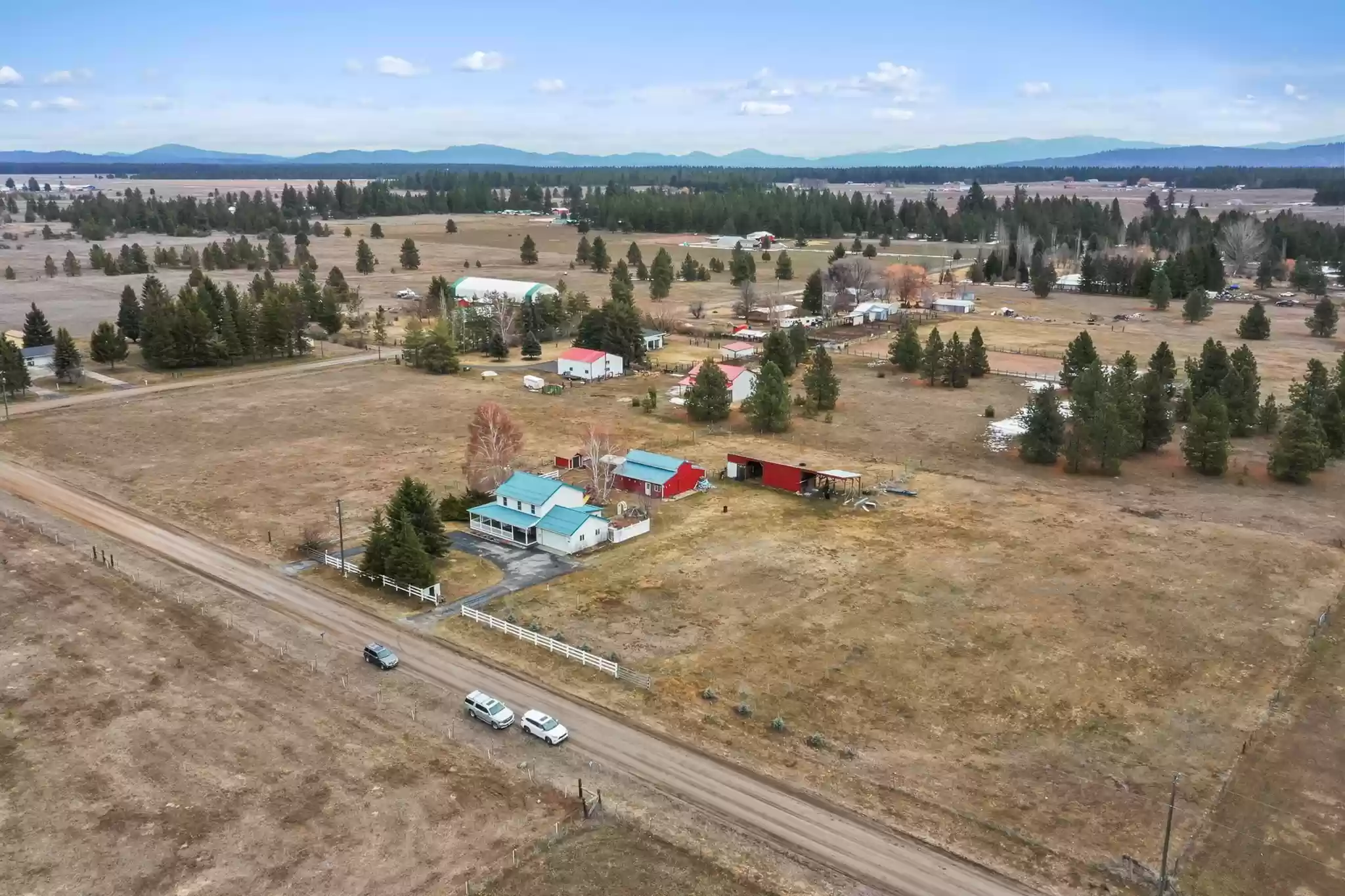 We aren't in the home stretch yet. But we are getting there. I have learned a lot of so many things during this process. It's amazing. I hope I never have to go through this again. It's been difficult. It's far from over. But I am seeing some light.
I hope you all have a wonderful day!
Please continue praying for us! Not only that we for sure get this place but that our house sells. We have several showings scheduled this week so I am hopeful. We have plenty of time but I would just like to know there is process being made….so it will feel like we are that much closer to the end.
xoxox
Charisma