Star Path Week 2 – Post 2
Happy Friday!! How are things?
I am so excited that we are starting to dig in and play with the fabric. YIPEEEEE!!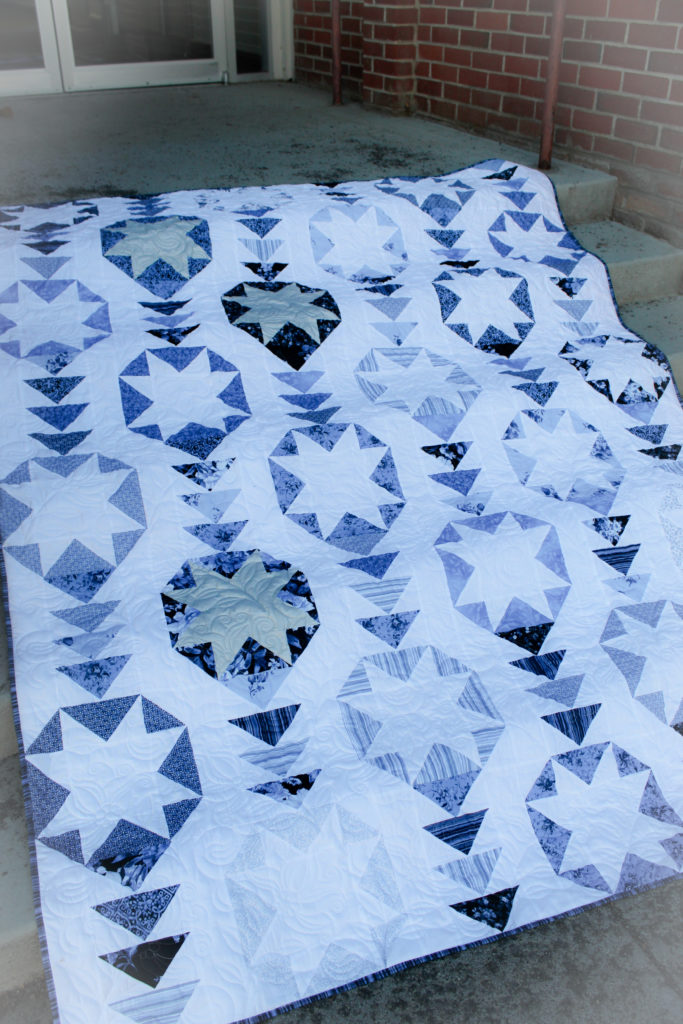 This week we are cutting fabric to start sewing. Here is the schedule:
Jan 11Th—Week 1 – Planning & Gathering
Jan 18th—Week 2 – Cutting
Jan 25th—Week 3 – Star Blocks
Feb 1st—Week 4 – Geese Blocks
Feb 8th— Week 5 – Assemble the quilt top
Feb 15Th—Week 6 – Finish it up
It's never to late to start up! It's easy to catch up and we are just beginning the fun parts. You can join the Quilt Along by purchasing my pattern, HERE. 
I will be posting in my FB group that you can join, HERE. 
Just a note about the fb group. I plan on doing a FB live this week. I will be there Sunday at 1:00 pm PST
Just a fun Q&A session. Ask anything you want.
You can share pictures of your progress and your blocks.
I will also be posting in IG. My handle is CharismaHorton.
Maywood will also be giving away prizes. WHOOP! WHOOP!!
I used a line called Silver Jubilee by Maywood Studios. This is such a beautiful line. It's shades of blue and white with little hints of silver metallic throughout. They curated these florals and used shades of blue to celebrate their 25th Anniversary. All of these prints have been used in past lines but they re-colored them to use in this special bundle. I love that.
I hope you all have a wonderful weekend!
I can't wait to see all of our quilts.
Charisma