I am hosting a new Quilt Along! I am so excited to share this news with you.
Maywood Studio has a new line of fabric called Silver Jubilee. It's a compilation of several of their fabrics through out the 25 years that they have recolored in shades of blue, white and touches of metallic silver. These fabrics are so beautiful!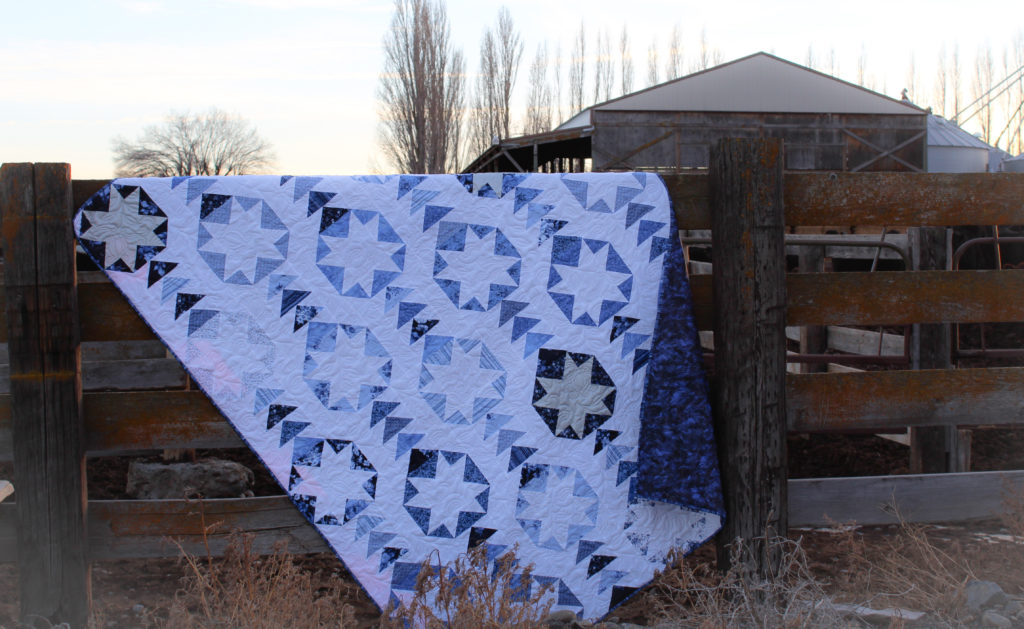 The great thing about this pattern is that it is FQ friendly.
These are are the fabric that we have used to make my sample for the Quilt Along.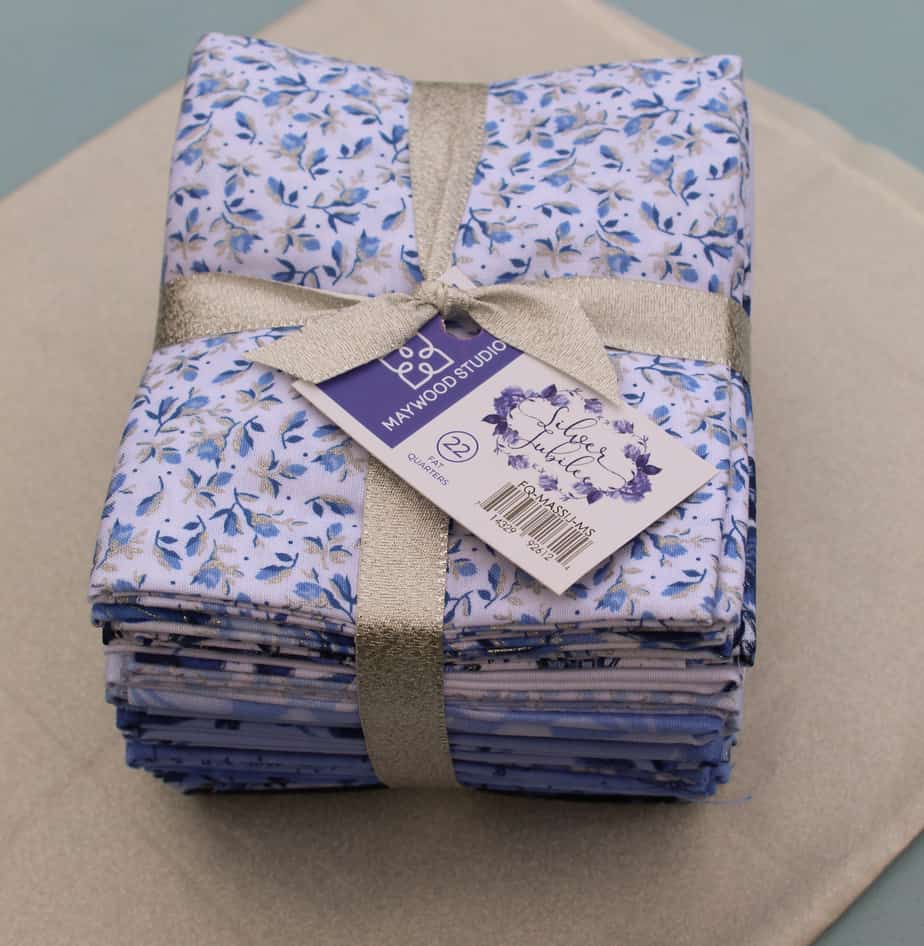 There are plenty of extra FQ's so you can pick and choose the ones you'd like to use. or use a variety of all of them.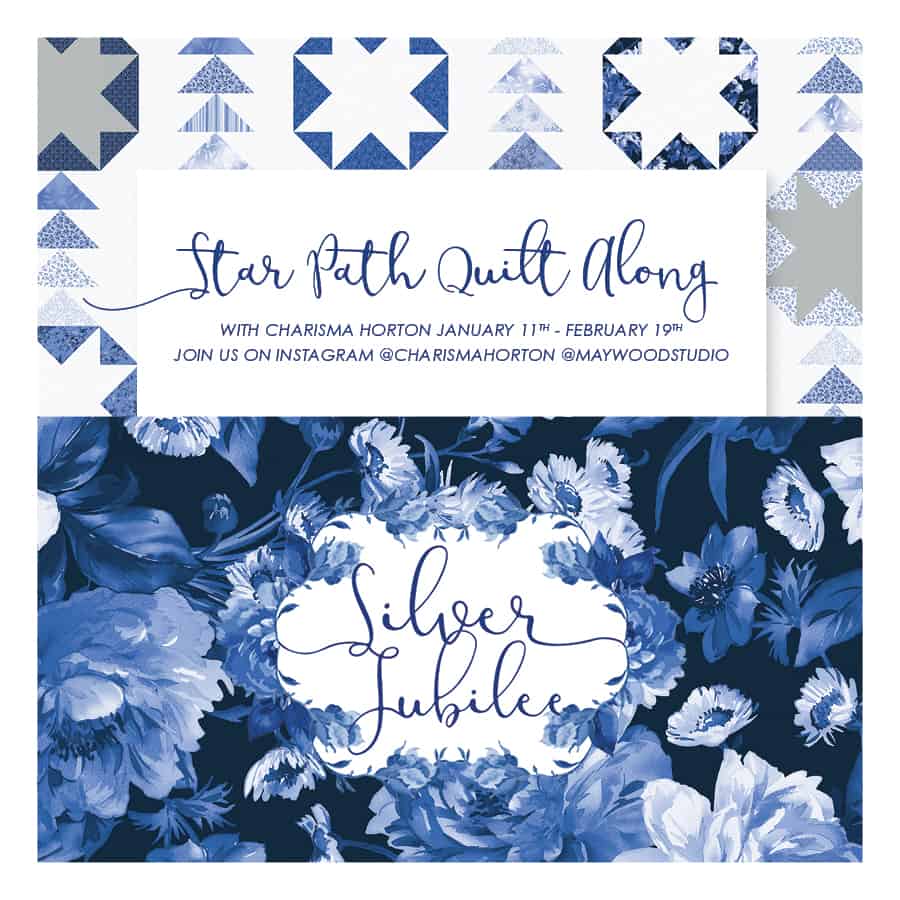 We have a schedule set up:
Jan 11Th—Week 1 – Planning & Gathering
Jan 18th—Week 2 – Cutting
Jan 25th—Week 3 – Star Blocks
Feb 1st—Week 4 – Geese Blocks
Feb 8th— Week 5 – Assemble the quilt top
Feb 15Th—Week 6 – Finish it up
You can join the Quilt Along by purchasing my pattern, HERE. 
There aren't any sign ups. I will be posting in my FB group that you can join, HERE. 
So you can share pictures of your progress and your blocks.
I will also be posting in IG. My handle is CharismaHorton.
Maywood will also be giving away prizes. WHOOP! WHOOP!!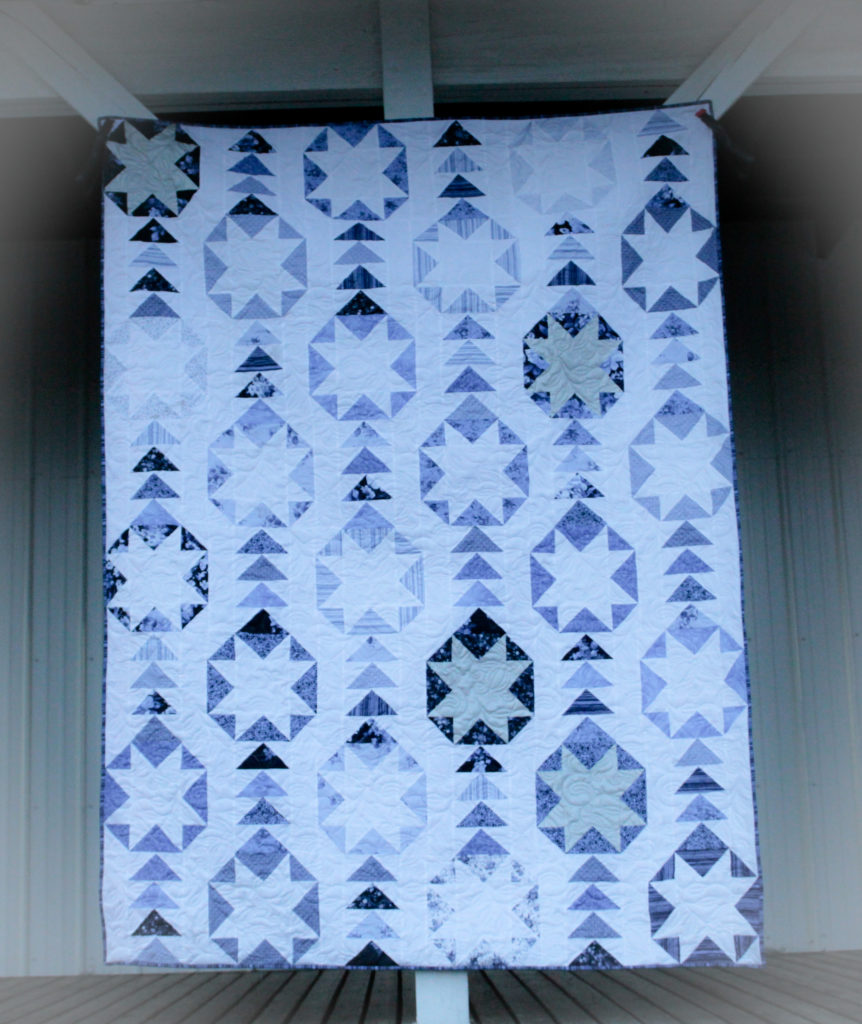 I hope you all will join along! I can't wait to sew with all of you!
xoxox
Charisma