Stand Out Week 6 ~ part 2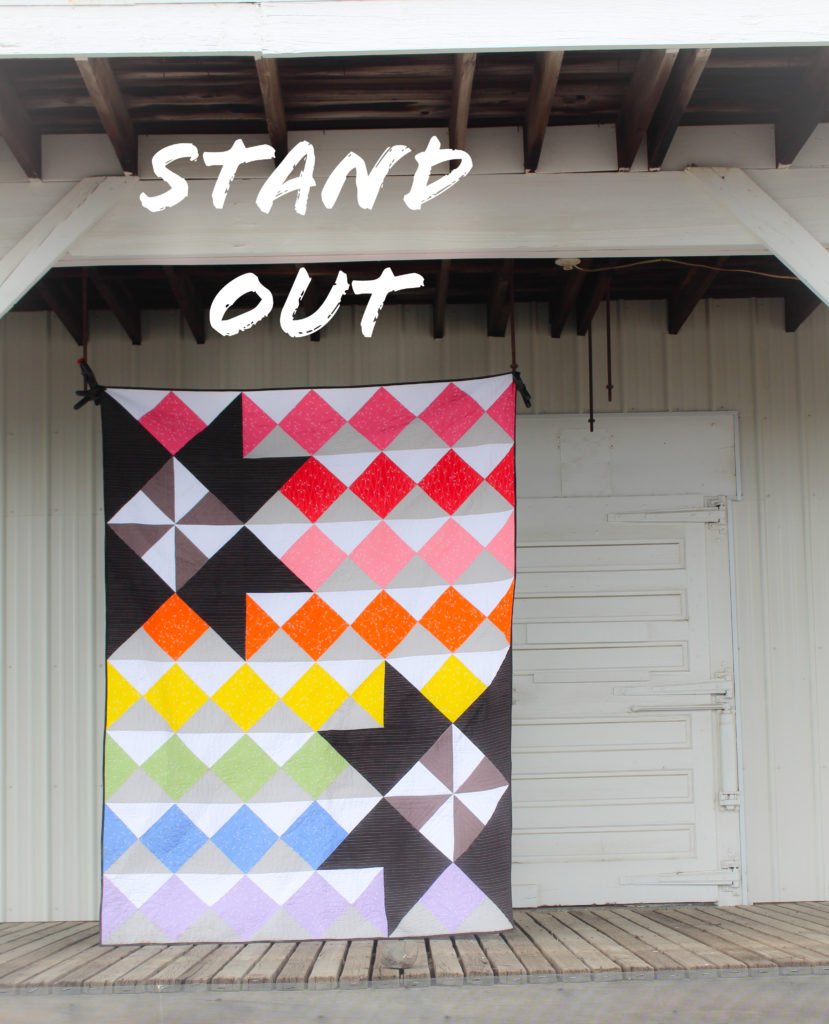 hi Everyone!
How are we all doing? Isn't it still blazing hot where you are? Or is it starting to cool down a little? We have had a few days or cooler weather  cooler for our area) which is nice.
We are finishing up week 6 and it's been a great week!
Here are a few things you should know:
You can get the pattern, here. You can join anytime. We would love to have you.  The pattern offers 2 sizes. The pattern is offered as a regular pattern or a digital download.
The fabrics that I used in my sample are called Pin Drop Basics and Confetti Cottons by Riley Blake Designs.  By Christopher Thompson
We are working on one row at a time. These are easy blocks. Feel free to work at your own pace as well.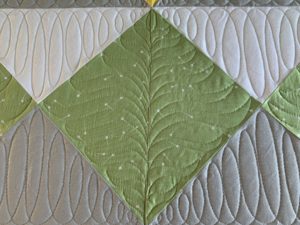 Here is my green block quilted. I quilted a fern design.
Here are a few quilts from this week from you:
Janice:
Mary finished her quilt and she used Kaffe. She sent it to me for longarm quilting: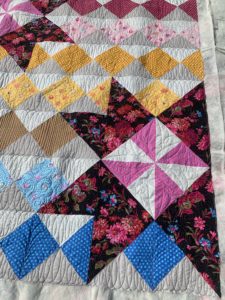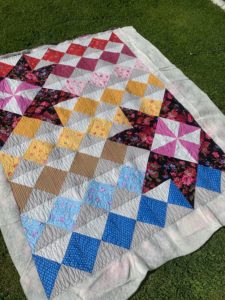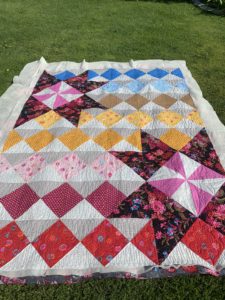 I love seeing all the quilts that you all are making! They look so great!
I hope you all have a wonderful weekend!
xoxox
Charisma