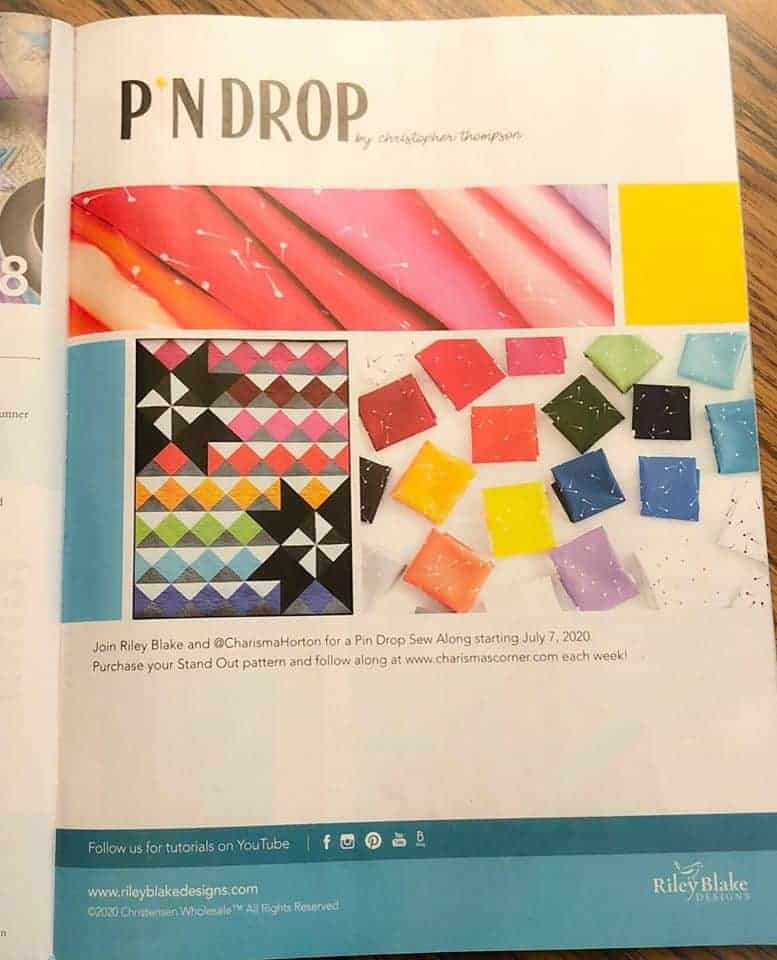 I am so excited about this opportunity! I am hosting a Sew- Along with Riley Blake Designs. YAHOOOOO!!!
They took out an ad in Love of Quilting magazine it's in the June 2020 issue. I am over the moon excited! I had no idea that they were advertising it in a magazine!!
I am making my Stand Out Quilt with a new line of basics called Pin drop by Christopher Thompson.
I will be sharing a few more details…..but now that the news is out…I wanted to share.
There are 2 sizes available in the quilt pattern. All of my patterns are listed in my ETSY shop, HERE. 
I also have a button to share for my first Sew Along:
Isn't that the cutest button? I am so smitten! LOL!
I will be sharing little bits along the way….cause I am so excited to get this started. But we have a few months…..I won't count down the sleeps..haha! But I hope you all will join me for the fun!
It's an easy quilt, it's my first Sew Along and it's a new line of fabrics….how awesome!!
I hope you all have a wonderful day!
Charisma