Stand Out Sew Along….Week 1
Hi Everybody! Thank you sew much for joining along! I truly appreciate it! LET'S HAVE SOME FUN!!
For the sew along we are just going to focus on one row a week. The first row is the Dark Pink color.
The fabrics that you will need for the first row are black, white, gray and dark pink. You'll have some cutting to do to get prepared. You can choose to do all of the cutting or just what you need for week 1. What I love about this quilt is that it is made from hour glass blocks. They are easy every day blocks.
As I was making this quilt I took the blocks out and took fun pictures of them in various parts of town.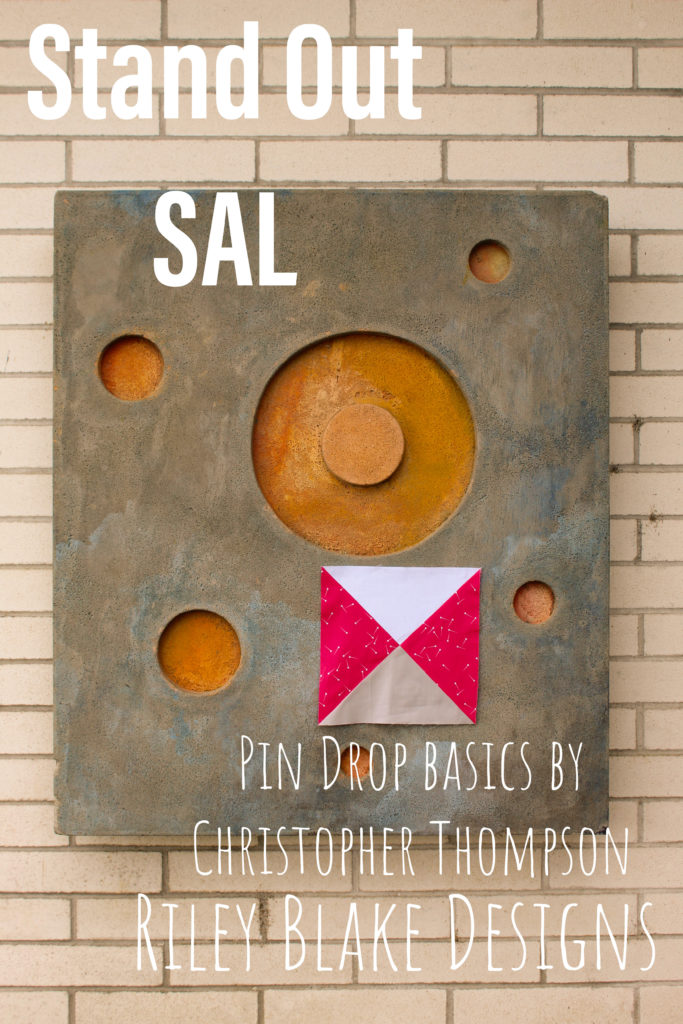 I tried to find fun places and randomly take pictures. I think people in town thought I was doing funny things. haha!
I love a quilt that tells a story. The title can tell the story….so I have given some of my modern quilts titles with "meaning".
Stand Out ….you can decide what that means to you. But I spent most of my life wanting to hide. I never wanted to be in the spotlight. I tried to blend into the wallpaper as much as possible. But there is this famous quote by Dr. Seuss:
I think we are all born to stand out because each of us have gifts, talents and knowledge to share with the world.
STAND OUT!! Don't fit in…The world needs YOU!
Please share your projects with me. I love to see them and I will post your progress. I can't wait to see all of your quilts. So excited!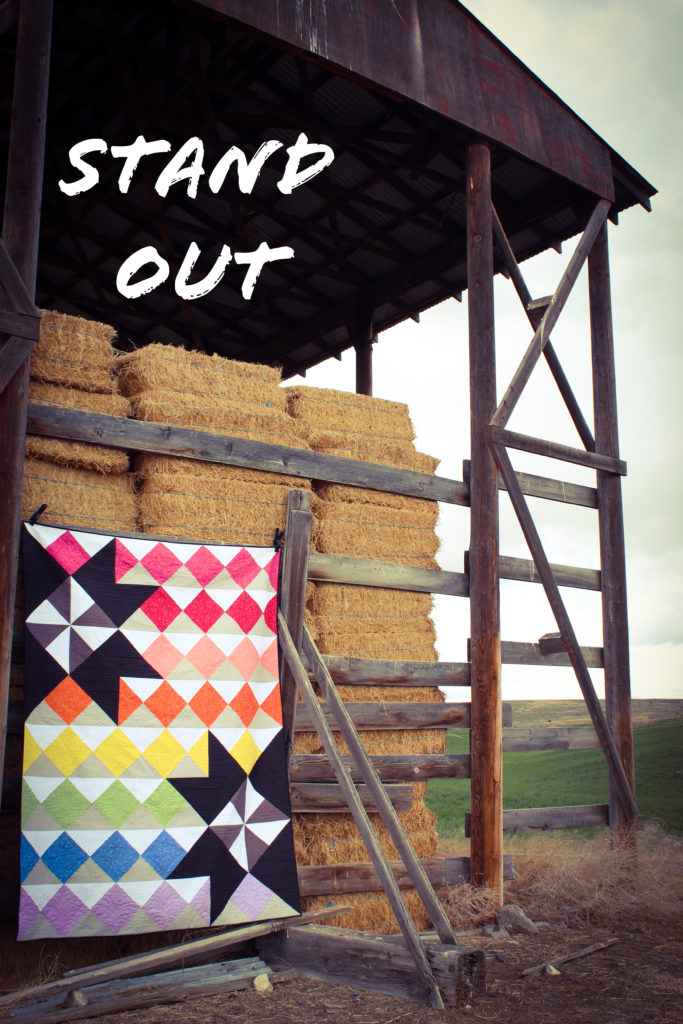 Just take it one row at a time…and in a few weeks we will have the quilt finished.:)
xoxox
Charisma