Stand Out Sew Along Week 1 ~ part 2
Hi! How are all of you doing? I hope you are all excited and getting into the yummy bundles of fabrics.
Here are a few things you should know:
You can get the pattern, here. You can join anytime. We would love to have you.  The pattern offers 2 sizes. The patterns is offered as a regular pattern or a digital download.
The fabrics that I used in my sample are called Pin Drop Basics and Confetti Cottons by Riley Blake Designs. 
If you have EQ and you'd like to play with the swatches in the *NEW* Pin Drops Basics line by Christopher Thompson you can go to their site and input them and submit a design for a chance to win a lovely bundle! You can find that here. 
5. We are working on one row at a time. These are easy blocks. Feel free to work at your own pace as well.
I took my blocks out for fun photos during construction: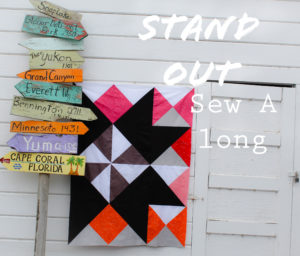 I also have a quote reserved for every week during the Sew Along that goes with the title of Stand Out. So We start off with Dr. Seuss!
I think we all need to accept and embrace who we are and why the world needs each of us.
I also wanted to share some quilty inspiration for each row. When I quilt I try to assign designs in different areas of the quilt. I love creating texture and bringing fun life to the quilt. So for row one I used continuous curved flowers.
I cannot wait to see all of the progress from this week!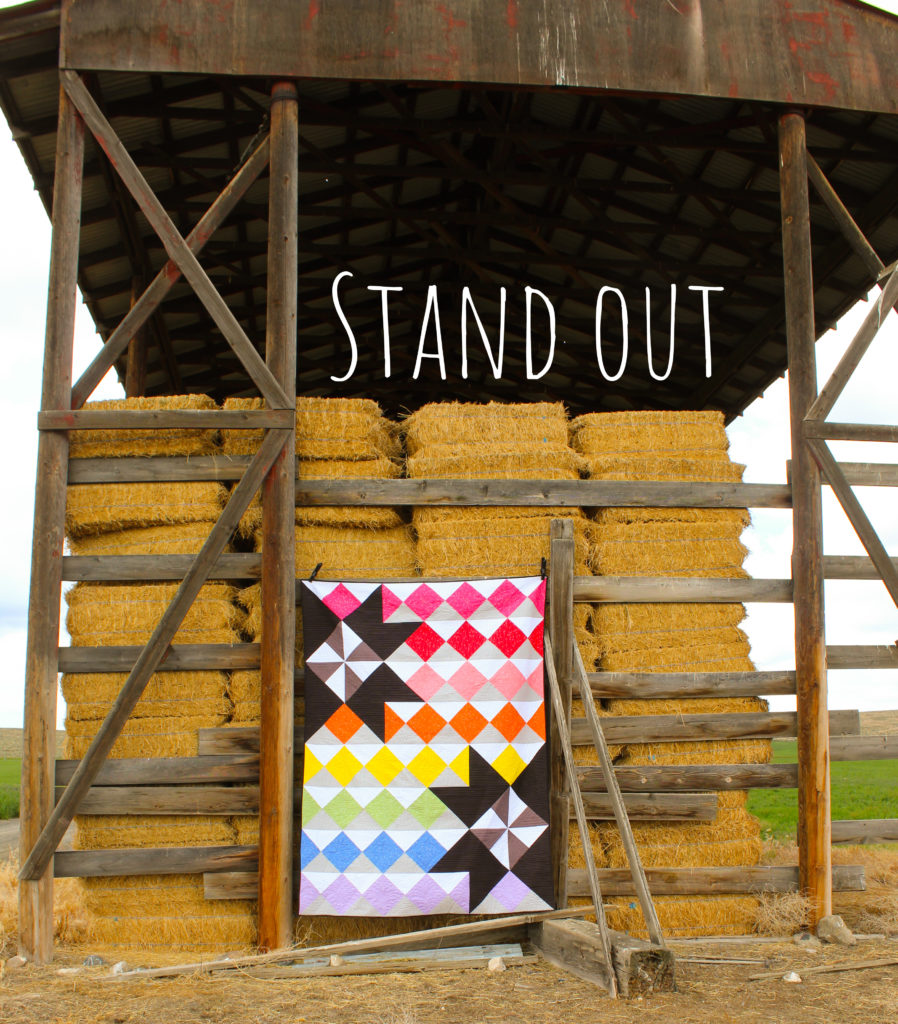 I hope you all have a wonderfully-fantastic weekend!
Charisma