Stand Out Sew A Long Week 5~ part 2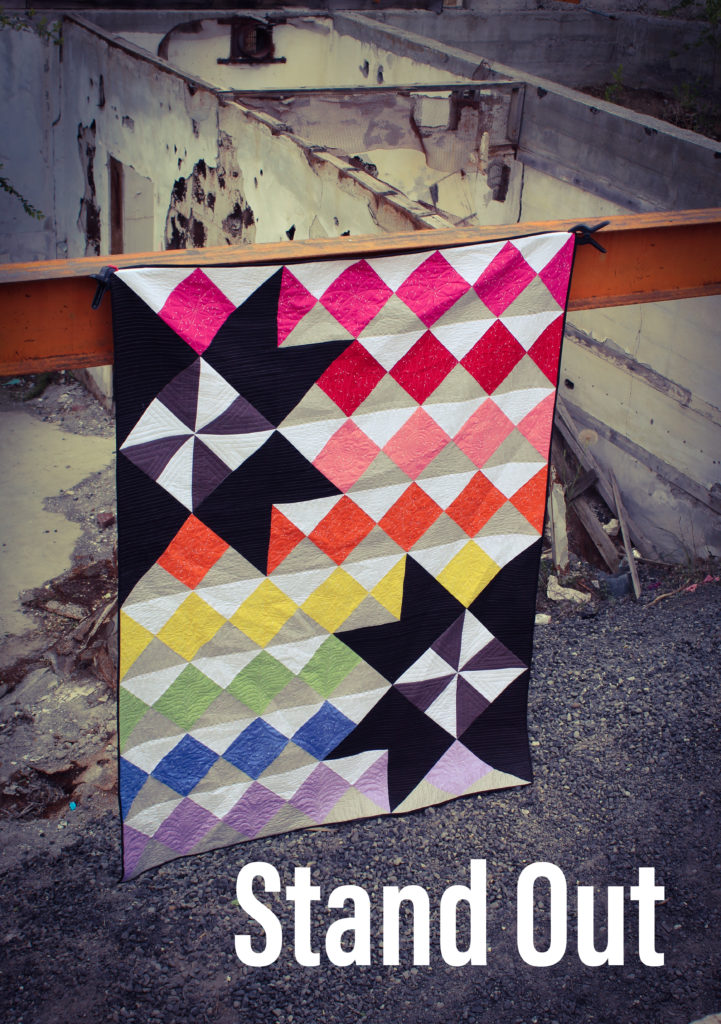 Hi Friends!
I am so excited to share a few more pictures this week of the Stand Out Quilts. I will have another one to share next week as well I am quilting it this weekend. One of the participants sent me hers to quilt and I am loading it on the frame this weekend. I am so excited!
We are working on the yellow row and I feel like the end is in sight. I am kind of sad to see the end come along but so excited to see all of the progress on the quilts.
Here are a few things you should know:
You can get the pattern, here. You can join anytime. We would love to have you.  The pattern offers 2 sizes. The pattern is offered as a regular pattern or a digital download.
The fabrics that I used in my sample are called Pin Drop Basics and Confetti Cottons by Riley Blake Designs.  By Christopher Thompson
We are working on one row at a time. These are easy blocks. Feel free to work at your own pace as well.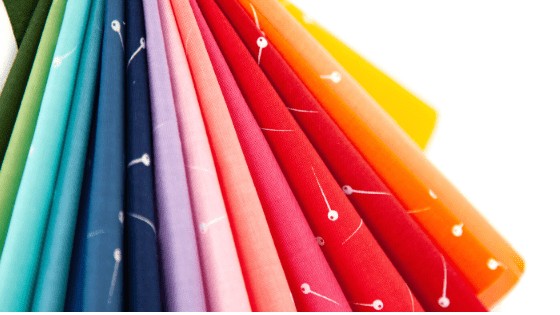 Here is a picture of the yellow square quilted: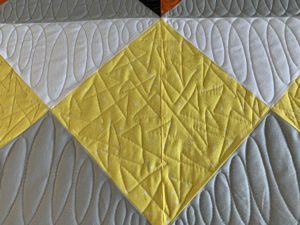 I chose a different quilt design for each color.
Here are a few pictures from this week to share some of the other quilts being made in the Sew-A-Long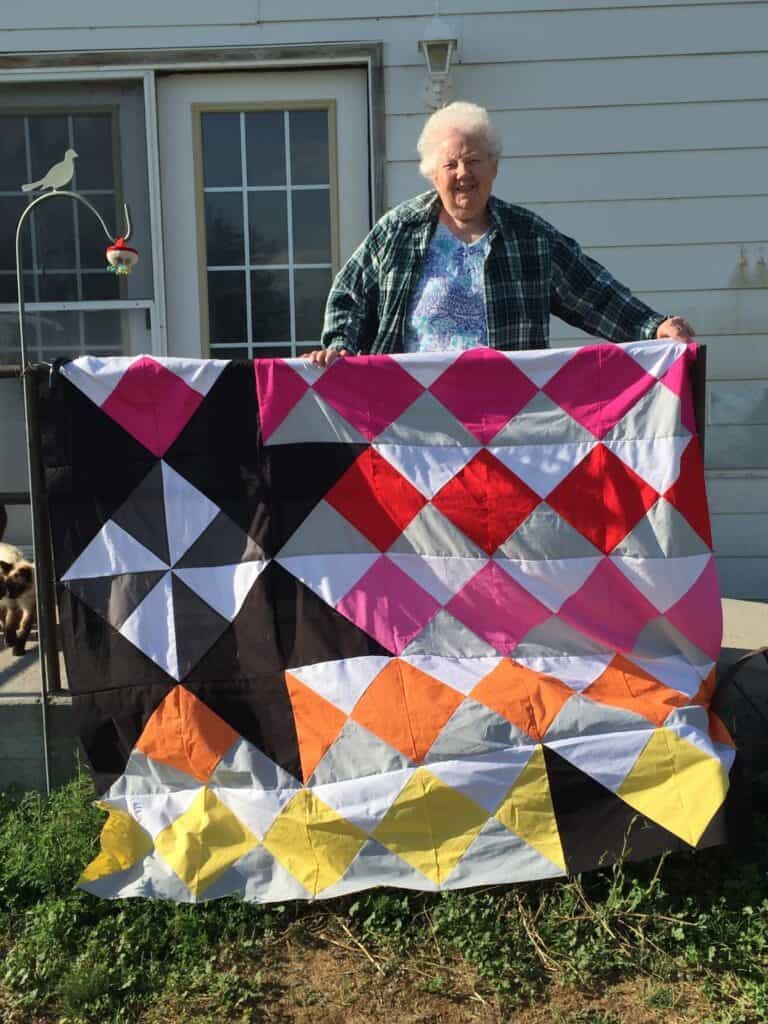 My favorite part of this picture is Janice's smile. So sweet. Do you also see the inspector?
Here is a picture of Deb's quilt:
She made hers with 2 shades of purple and I think it looks fabulous!
I just love seeing the progress and what everybody is sharing.
Let's all STAND OUT!!
It's a good thing!
XOXOX
Charisma