Stand Out Sew- A- Long~~ Week 4
Hi everyone!
We are in week 4! How is that possible? we are halfway through with the sew along.
I just want to thank all of you who have joined us so far. This is my first sew along and I am so excited to share this time with you. I have seen several pictures pop up and they are all so wonderful!
I will share the pictures closer to the end. :)
This week we are working on the Orange row.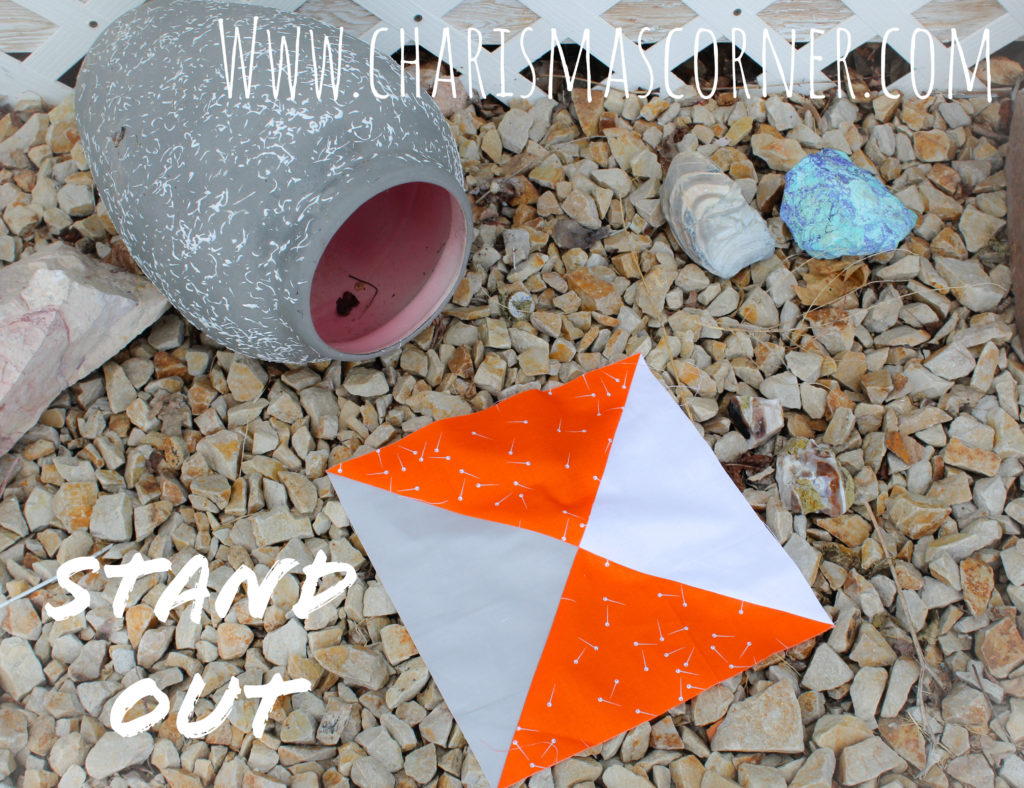 Here are a few things you should know:
You can get the pattern, here. You can join anytime. We would love to have you.  The pattern offers 2 sizes. The pattern is offered as a regular pattern or a digital download.
The fabrics that I used in my sample are called Pin Drop Basics and Confetti Cottons by Riley Blake Designs. 
If you have EQ and you'd like to play with the swatches in the *NEW* Pin Drops Basics line by Christopher Thompson you can go to their site and download them and submit a design for a chance to win a lovely bundle! You can find that here. 
We are working on one row at a time. These are easy blocks. Feel free to work at your own pace as well.
I wanted to share a weekly quote with the Stand Out theme. I think the title of this quilt is so meaningful. It just seems appropriate to focus a bit on that while we are sewing.
This week's quote: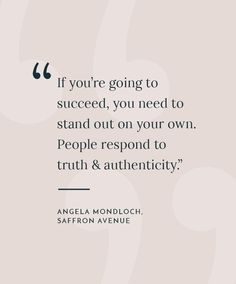 I can't say that I know who this person is….but I liked the quote. It rings true in my life. I try to be real in all of my interactions. Nobody can relate to fake. I think the only way to succeed is to stand out on our own and be real.
At the end of this week you should have one star and 4 rows completed. YAY!! Starting to see it all come together.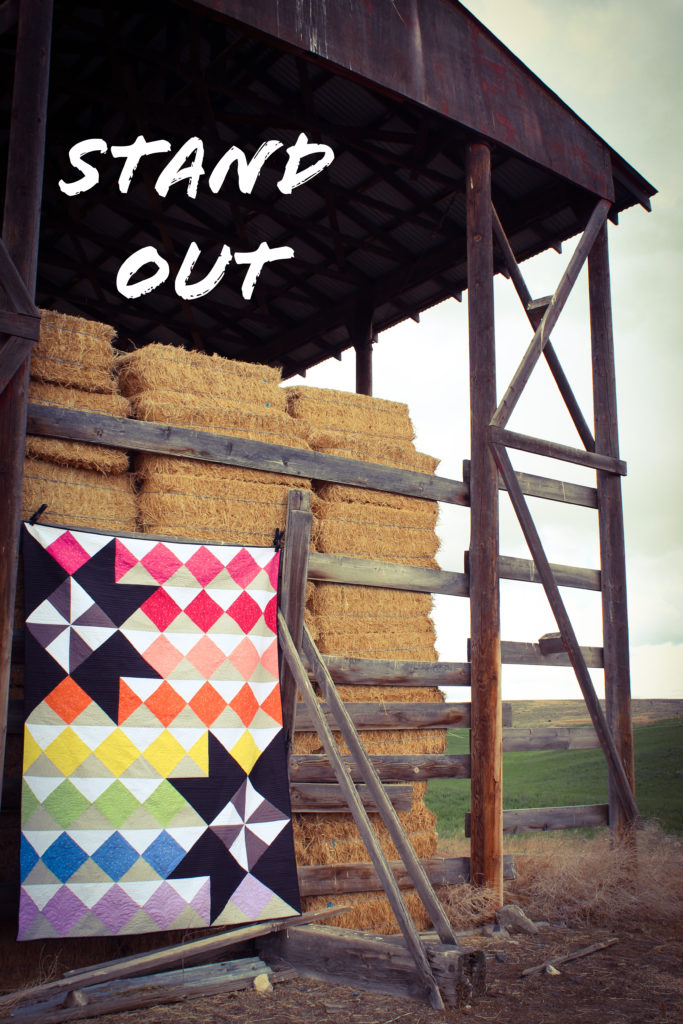 I hope you all have a wonderful day!
xoxox
Charisma.