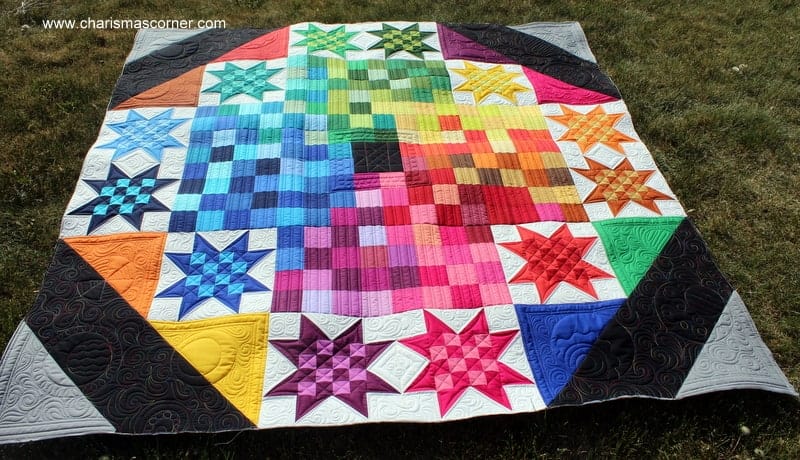 I released this pattern a few weeks ago. These are the pictures I took after it was quilted. This quilt was designed for a color wheel exercise. I was actually challenged to make a design that could appeal to beginners and also represent the color wheel. I used American Made Brand Solids. It's a company I love because from start to finish the fabric is made in the USA. I LOVE to support American companies.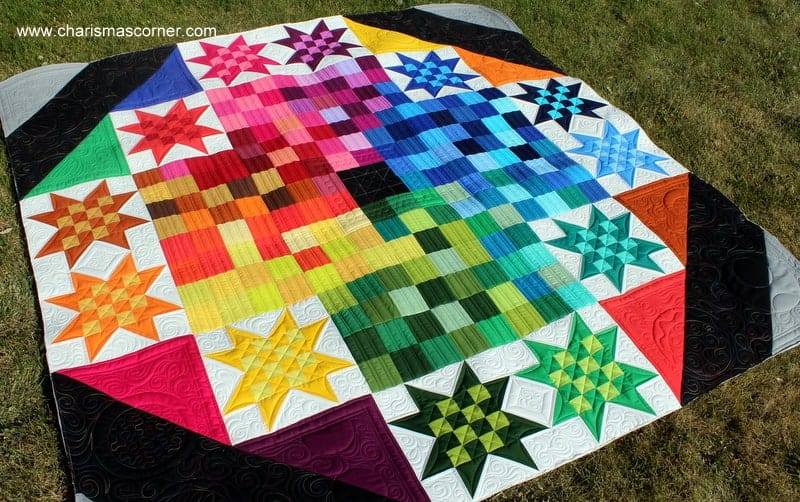 So I included something like 47 colors in this quilt. The patterns and kits are listed on my ETSY Site, HERE.
I am using this for guild talks & discussing the color wheel and color theory. :) It is a fun quilt and easy to make. If there are any locals in my area I have booked a few work shops to make this as a group. Just contact me. :) I will be releasing a newsletter soon with dates and information.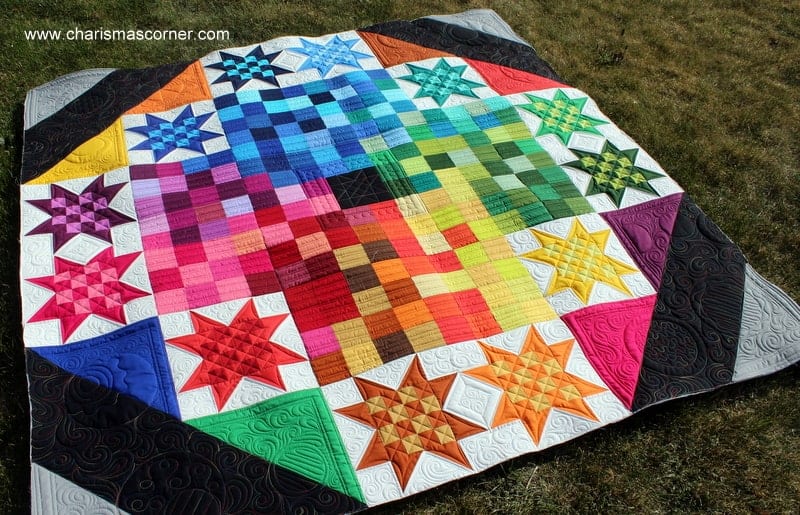 I quilted this with straight lines, some circles and swirls and I used monofilament thread and variegated thread. You can't really see the quilting on the actual pattern so I wanted to share the quilt here. You can see that the pictures were taken before the binding was sewn. It is so difficult to decide on how to quilt my quilts that are going to be released as patterns. Some people get intimidated by fabulous quilting so they feel like they don't want to buy the pattern if they can't quilt it all fancy. So I struggle regularly on how to quilt my designs. But I knew on this one that I would do some fancy quilting simply because I will be taking this to guild talk and I need to showcase my skills. But this would look great with a simple edge to edge design. It is really all about the color.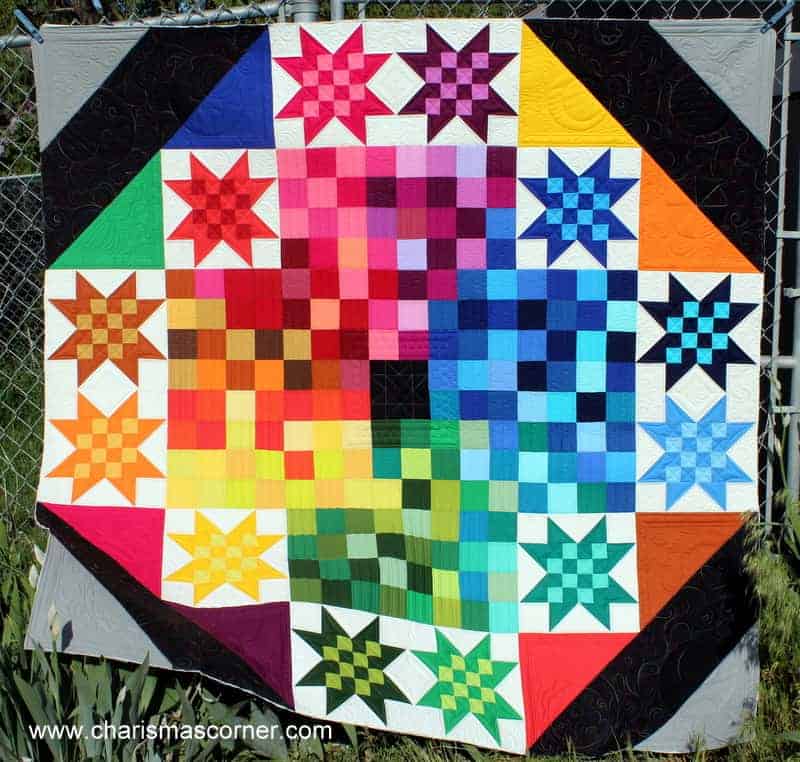 I am very excited to show you all this quilt:
Let me know if you have any questions. I am happy to answer. I have several quilts to share. :)
I have several more coming out. :) YAY!!