Simple Traditions in Quilter's World Autumn 2020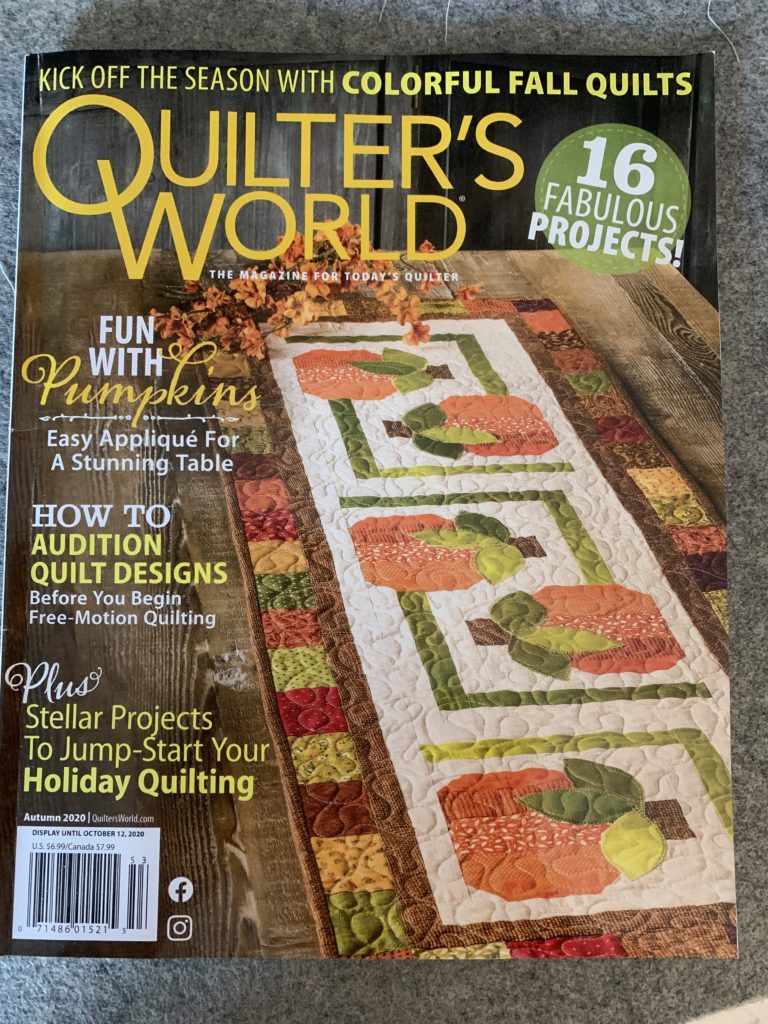 Hi Everybody!
I am excited to share the news that I have a new quilt published in Quilter's World Magazine. This is my first publication in Quilter's World. YAHOO!
This is on shelves now and it's the Autumn 2020 issue.
My quilt is called Simple Traditions.
What I really love about my design is the way they photographed it to show my quilting designs. I made this quilt with Michael Miller Cotton Couture solids. I used 80/20 batting by The Warm Company.
It looks so nice. :)
So now I get to add another publication to my growing list. so fun!
There are 16 projects in this magazine and there are some really great ones. I want to make a few of the other ones myself. Who are we kidding? I always want to make all of the projects that I see. haha!
I hope you all have a wonderful day!
I gotta get back to making all of the quilts.
xoxox
Charisma