Selling a House- Second Offer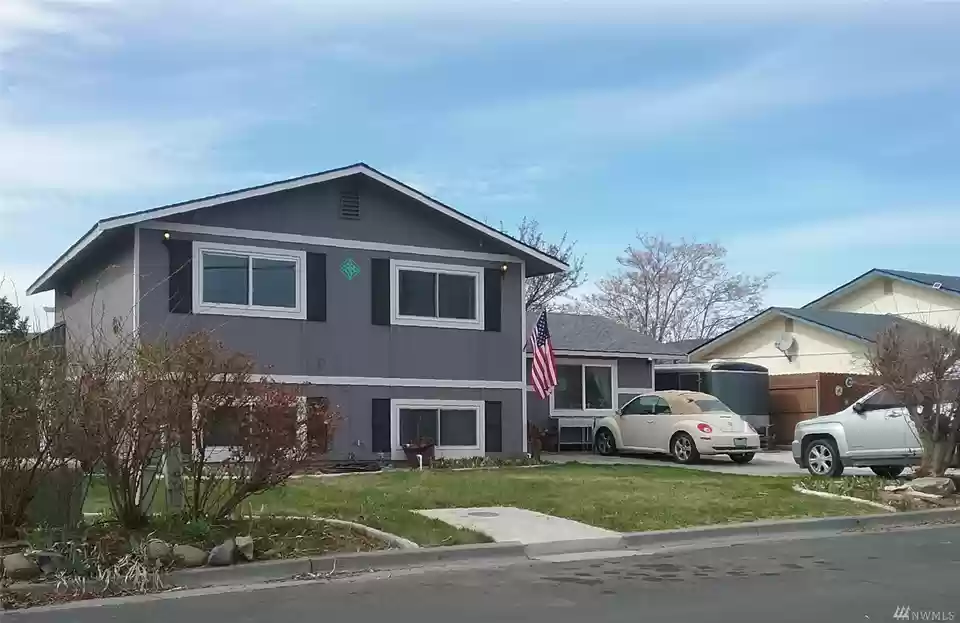 Hi Everybody!
It's the next installment of "Selling a House" …*sigh*
We put our house back on the market a little more than a week ago.
We immediately got calls for showings. We had a steady stream all week and a few over the weekend.
We have a full price offer that we accepted and we have a back up offer for that in case our first sale falls through. GOD IS GOOD! The second offer loved the house but they have to sell their house first. I feel good about this because as we all know nothing is final until we have keys in hand.
With the rise of inflation and the interest rates spiking up again people are losing buying power and I think the market is going to slow down. I am hoping we can get everything sealed before that happens.
I also hired some window washers who did an amazing job! In fact when they arrived one of them said "I don't think I can save these bottom windows–they are ruined"
I said "Just do your best. I don't expect miracles"
We have hard water in these parts and watering my flower beds gets on the windows and causes the layers of minerals.
Well I do believe they worked miracles. The windows are like new! He was able to clear them up and "restore" them. YAHOO!!
We are supposed to get the keys for our new house the first week in May. Which has me all anxious. We signed all the loan stuff today. All we have are our final papers.  I want to start planning and getting things ready but we are a month away. I am really going to be living in limbo for quite some time. We have been living in limbo for more than 6 months at this point. And because of all the work we have to do on the new house before we can really set everything up, we will be living in a new kind of limbo. I gotta get a storage unit. I will be having a major yard sale after we move. We have thrown stuff away, donated stuff and still I didn't know what my new house would be like… so I saved too much stuff….still.
We have to set up my machines and studio temporarily in the basement of the new home. Then we are going to have to sleep in our living room ( I feel like we are going back to teen apartment days..lol) because we need to take all of the carpets out on the upper level and paint ect. The upstairs level has the bedrooms, laundry room and a bathroom. But every room is full of wallpaper. Even if I wanted to live with that…for awhile….there is white carpet on the stairs and covering the whole upstairs. I am not a fan of carpet anyway….but this is really old carpet and white carpet? With 3 dogs in a farmhouse? I know myself and white carpet just isn't practical. The only way to keep that clean (somewhat) would be to block the dogs from ever going upstairs. They sleep beside our beds and we just don't think we can abandon them now.  We are complete softies when it comes to the dogs. We have decided against some houses just because our dogs wouldn't be comfortable or allowed ect. My son is ready and willing to help us with the upstairs work because my husband and his dad will be working on the converting the horse barn into my studio. That's going to be a bit more work and needs a professional team. My son is great at this type of work.
We still have to repair some more things on my house here and get it ready for an FHA approval …we have another inspection. We need to wait and see what else they find for us to fix for their approval and hopefully we can get all of that done during the in-between time of getting our house and the closing on our current house. I hesitate to accept such a stringent loan ….but we are going to try.
But things are progressing and I feel like I might be able to actually start daydreaming and planning. I need to figure out paint colors and kind of start deciding what "style" I want to have ect. I also really want to buy a new table and chair set for my front porch because I know I am going to want to eat my breakfast out there in the summer and drink my tea there at night. When my grandma was alive and I spent summers at her house the back deck was right off of the dining room and most summer evenings were spent out there. When I lived with my ex-husband's grandmother she had a lovely patio that was surrounded by lilac bushes and I remember sitting in a lounger on that patio and enjoying a good book while smelling the lovely lilacs. My new house has a bunch of lilac bushes. I am going to plant a few more fruit trees. I am also going to plant a few of those weeping pine trees. I love those trees and I am finally going to be in a location to have some. I am also going to plant some raspberry bushes. I have a whole section of them here at this house and now I know I can grow them. They grew wild in AK. when I was growing up we would pick them while out riding our bikes ect. They were every where. Back when we didn't think about washing fruit before we ate it. haha! I feel so much more excited about the stuff I want to do outside than I do on the inside.
I am almost crippled with choosing paint colors. I don't really know what I want. Whatever I choose, will be there a long time because as I have gotten older, I am not as excited about painting every other year. I can't even tell you how many times I have painted the different rooms in this current house. We have literally painted every single room multiple times since living here. I have no idea how many layers of paint. Even while touching up the paint in Clarissa's room…Rob had to remind me of one of the color combos we had in her room and I had completely forgotten about it.  It seemed like anytime they wanted a new bed spread we would paint their rooms ect. Then in these last several years with them leaving the nest I haven't been as dedicated to decorating the house or painting ect. I have been building a business and not as concerned about the house.
Now I need to think about these things and I am having commitment issues. Why do I do this to myself? But the good news is that I even feel comfortable enough to feel like I can even think about this. I haven't felt like that for the last 6 months. I have been a wreck. I have been on a roller coaster not knowing where my life would land and so unsure about our choices. God had to put a house in front of me that I honestly loved and felt like was "home."
Letting go of our current house is still going to be hard. Really hard. The new family has been looking for a house for almost a year. She runs a daycare and I find that comforting. They are local, they will fill the house with children and I think they told me she has a big extended family. I have been saying that this house was built for a family. It needed a family to come in and love it and live here. Knowing all of that makes it a little less painful to leave. I can't really think about it to hard right now. Leaving my friends here is going to really rip my heart out. My life has been completely changed for the good by my family of friends here. I hate that I am not going to be here with them on a weekly bases. But God is calling me elsewhere and as much as I have been fighting it ( and I really have) he has made it all come together. I think.  I need to be open to what is ahead of me. I need to quit looking back. It's just a house, right?
It's not just a house. It's been the most stable house of my life. I have lived in this house longer than any other house in my life. I raised my children here. This house carries so many memories. It has healed bits of my heart and it was a dream that I had ….and now I know I need a new dream. But it's hard for me. I hate loss. I can't handle that very well. But I need to look at it in a different way. It's ok to let this be a dream for someone else to create their memories and live their life.  It's not a loss. It's a new beginning. I am glad that the woman who sold us this house was able to let it go as well. Her last child had graduated and she was a new empty nester…and now the cycle continues.
I hope the next House episode on my blog is to tell you that we signed our final papers and we are well on our way to filling Uhaul trucks and buying new fruit trees to plant!
blessings
Charisma