Hi Everybody!
As many of you know, I am a 2020 brand ambassador for Michael Miller Fabrics. I love being an ambassador because I get to use their FABULOUS fabrics for so many projects.
Scaffold is one of them.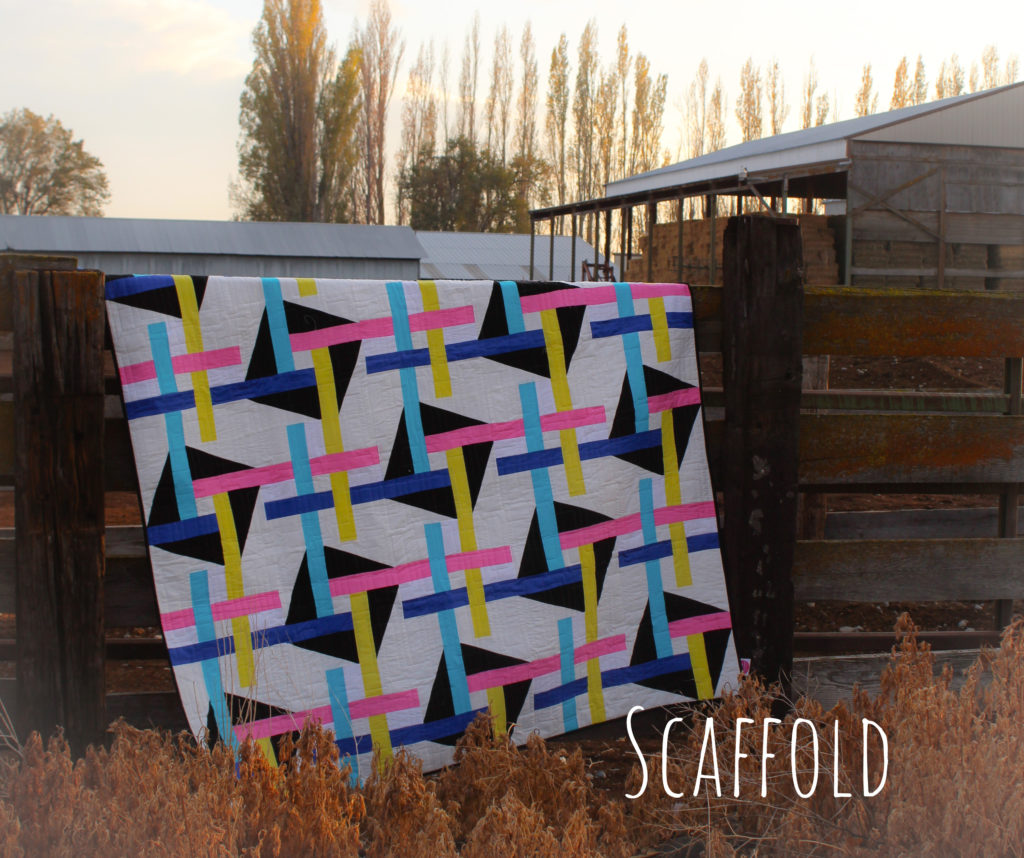 I created Scaffold using Cotton Couture Solids. I chose these colors just because I like them. When I started sewing it together I felt an 80's vibe. I was not intending that…but I kind of like it. I guess you can't take the 80's out of a kid that grew up in the 80's. The aqua net creates a permanent forcefield around our brains. LOL!
Did you know that there are over 200 colors of Cotton Couture? I like these solids because there are several colors and they don't ravel when you cut them.
I like the movement created in this design …it's been on my to-do list for several months. I am glad to finally get it released into the world.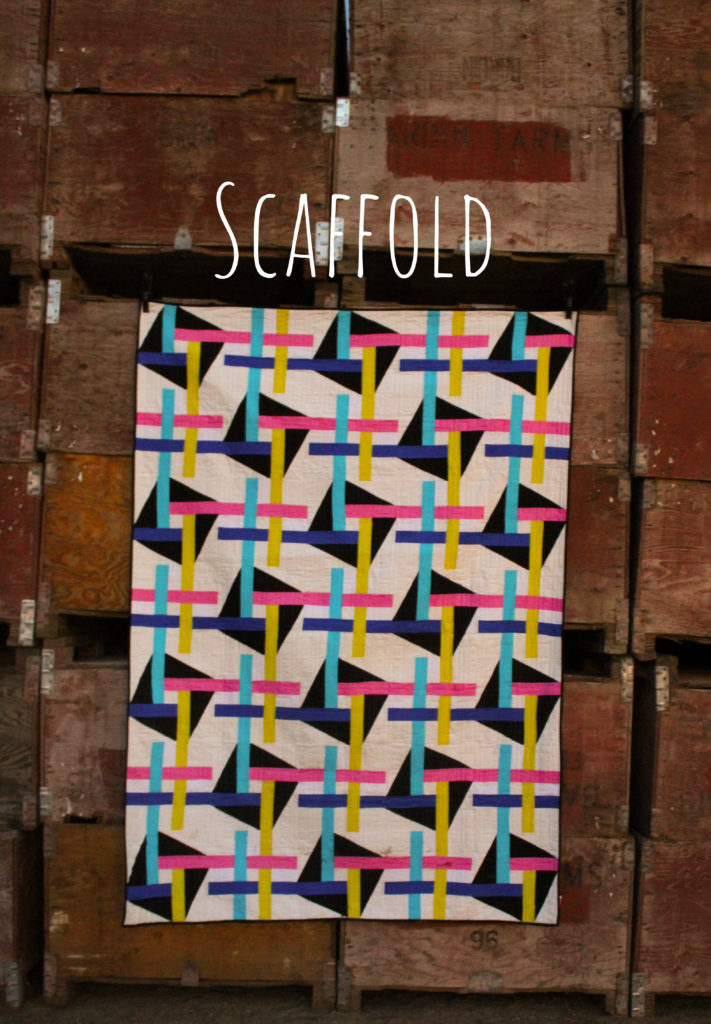 This is a modern quilt and I really wanted to find a modern type setting to photograph it. But when you live in a farming community that was difficult– so I just work with what I got. I am ok with it.
I took it to a dairy farm to get photos. There are all of these cows pinned up just minding their own business. Until they saw me and then all of them made their way over to watch me. It was kind of cute…some of them were quite vocal. I think they were curious and hungry, haha!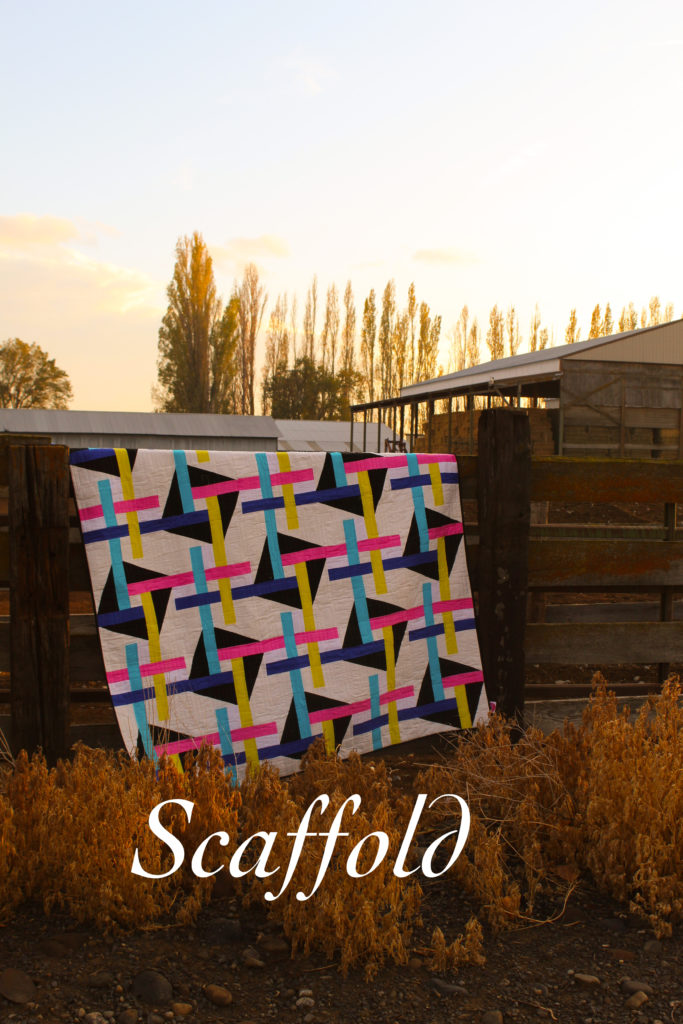 I have one potential project left before my ambassador contract is up. I am sad to see it end. But I am excited to see what happens with the next batch of Ambassadors.
I hope you all all have a wonderful day!
Charisma