Hi Everybody! It's been quite some time. I have been having issues with my subscriber list and updates ect on my blog. So now it's all good to go …thanks to my IT guy. YAHOO!
I released Rise Above a few weeks ago. I have a 4 patterns now that are colorful, modern type sampler quilts that are written in a Block of the Month style for ease. So there are monthly handouts for each block and it broken down in an easy way. It's good for guilds or shops to do a BOM type of program with all of these quilts.
I had a certain name chosen for this quilt and then I realized that there was a popular quilt with that name from a  few years ago. I had to find a new name. I posted a picture of this on social media and it came to me from a comment.
Rise Above.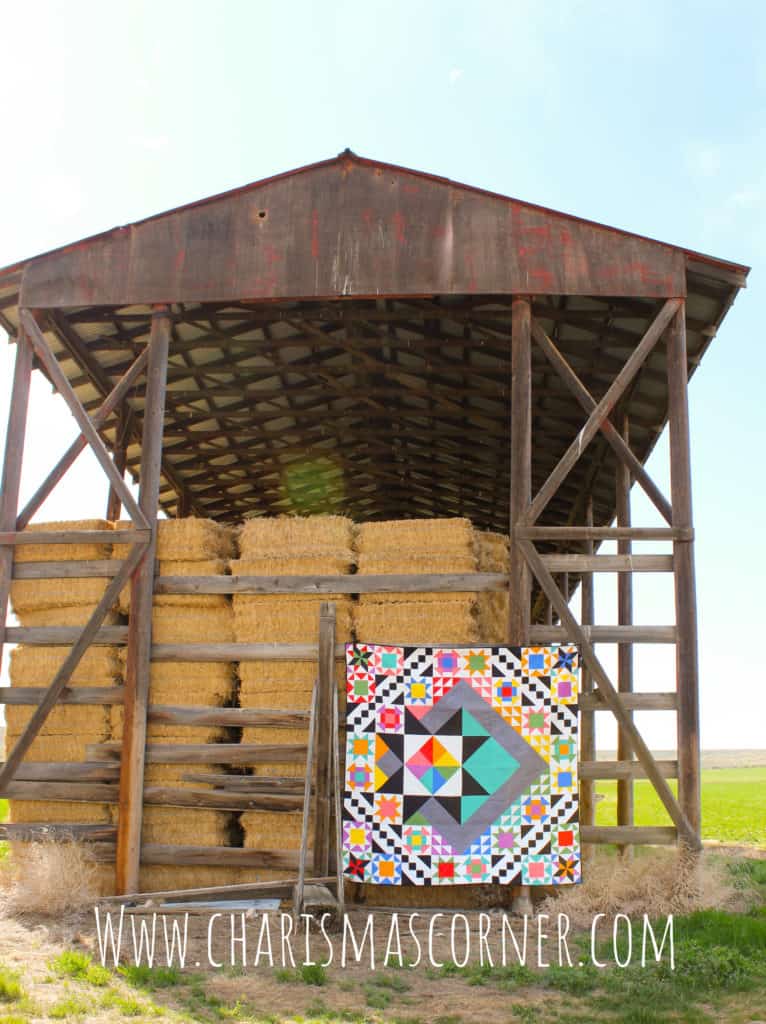 There are so many ways that we can use this phrase. It's a phrase I use a lot because I talk about "Rise above your raisin" …I totally rose above and escaped my raisin. I think this is also a time when we are all under a certain amount of pressure no matter what our circumstances are…..all of the politics and the energy that we are all feeing right now is tremendous. So I feel like each day we have to rise above something and change course in some way. I hope at some point we can all rise above these circumstances and something good can come out of all of the loss that is just crippling us/me…everyone.
If you follow along you will see that I really like to give meaningful names to most of my patterns. Or I add quotes or somethings. I love when there is meaning or a story associated. It's my favorite type of project.
I also hate taking queen size quilts out for pictures. It's so difficult to find good spots, with great lighting to get great photos. LOL! Rob and I are always going around scouting location. He gets so uncomfortable with what I make him do sometimes, He swears we are going to get arrested or shot every single week…yet we are still alive. *eyeroll*
As we were driving down this country road, I spotted this hay stack and it turned out to be the perfect day & spot to capture this quilt. The pictures turned out great. I was so pleased.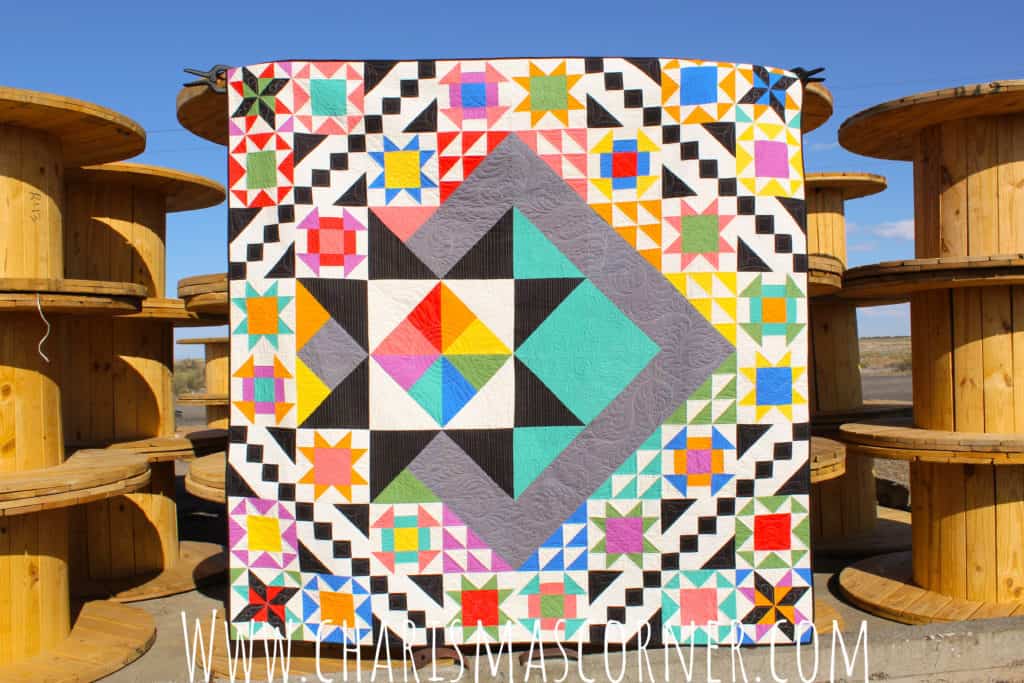 My husband also spotted these spools….which were a great idea!
So I have lots to share this week! I will start with these BOM type quilts that I have designed.
If you are interested in any of my patterns, they are listed in my ETSY Shop, HERE. 
I would also love it if you could all support me by liking my social media pages( if you'd like to see regular photos along the way.) I never asked for that type of thing before. But now that I am starting to get a few opportunities it seems to matter to some of these places that I am applying to ect.
I hope you all have a wonderful weekend!
xoxox
Charisma