Rise Above Block of the Month
HI Everybody!
I am sharing another one of my quilts with all of you …you may have seen this before: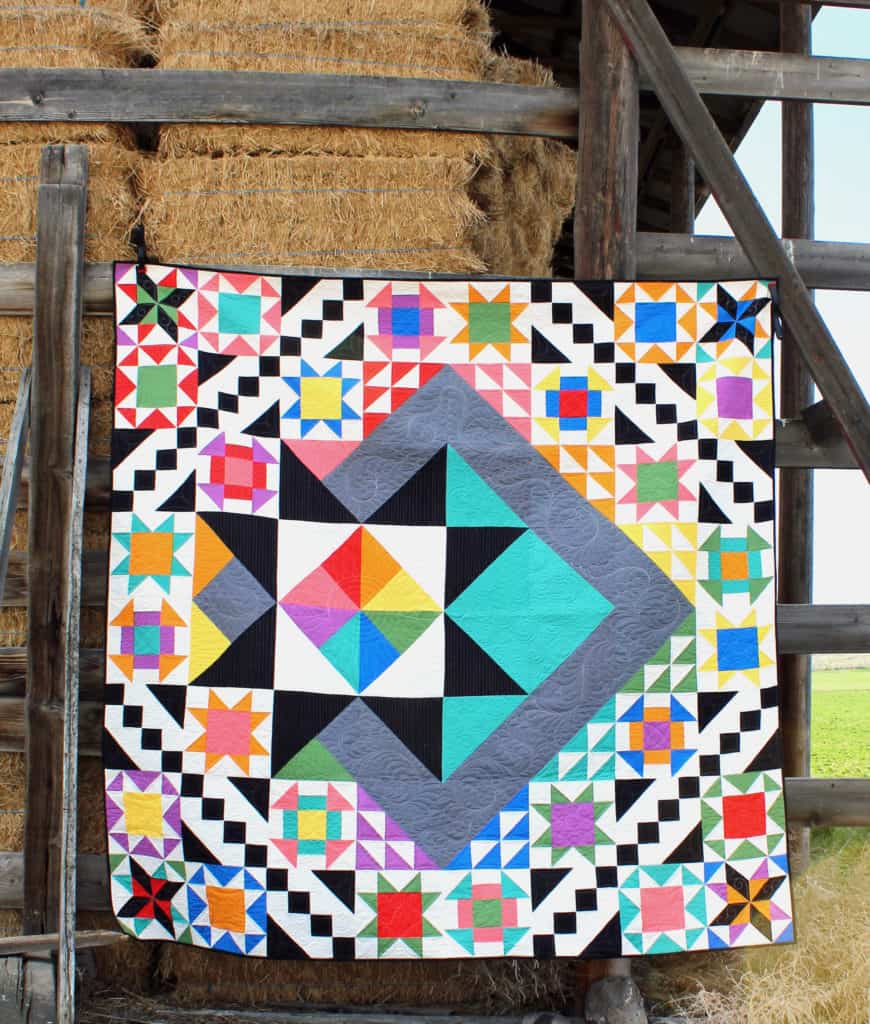 My Rise Above quilt has received some traction and a fabulous ( local…in WA state) shop is doing the monthly program and I wanted to come here & give them a plug ( no shame in my game! )
Big Foot Quilts ( isn't that a great name?) is doing a Monthly Zoom class and shipping kits. The start date is in November ( next month) and ends in August.
YOU CAN CLICK HERE FOR A LINK. 
You can buy a kit and the class meetings are FREE. **HINT** I will be dropping in one one of the meetings to see what everyone is working on…and chatting a little about the design ect. So If you are thinking about doing a BOM and this one strikes your fancy…please consider supporting a small local WA shop who is also supporting my small business. :)
If you happen to be close to this shop ….she has my quilt hanging in her shop as well. So you can see it up close and personal.
Thank you so much!