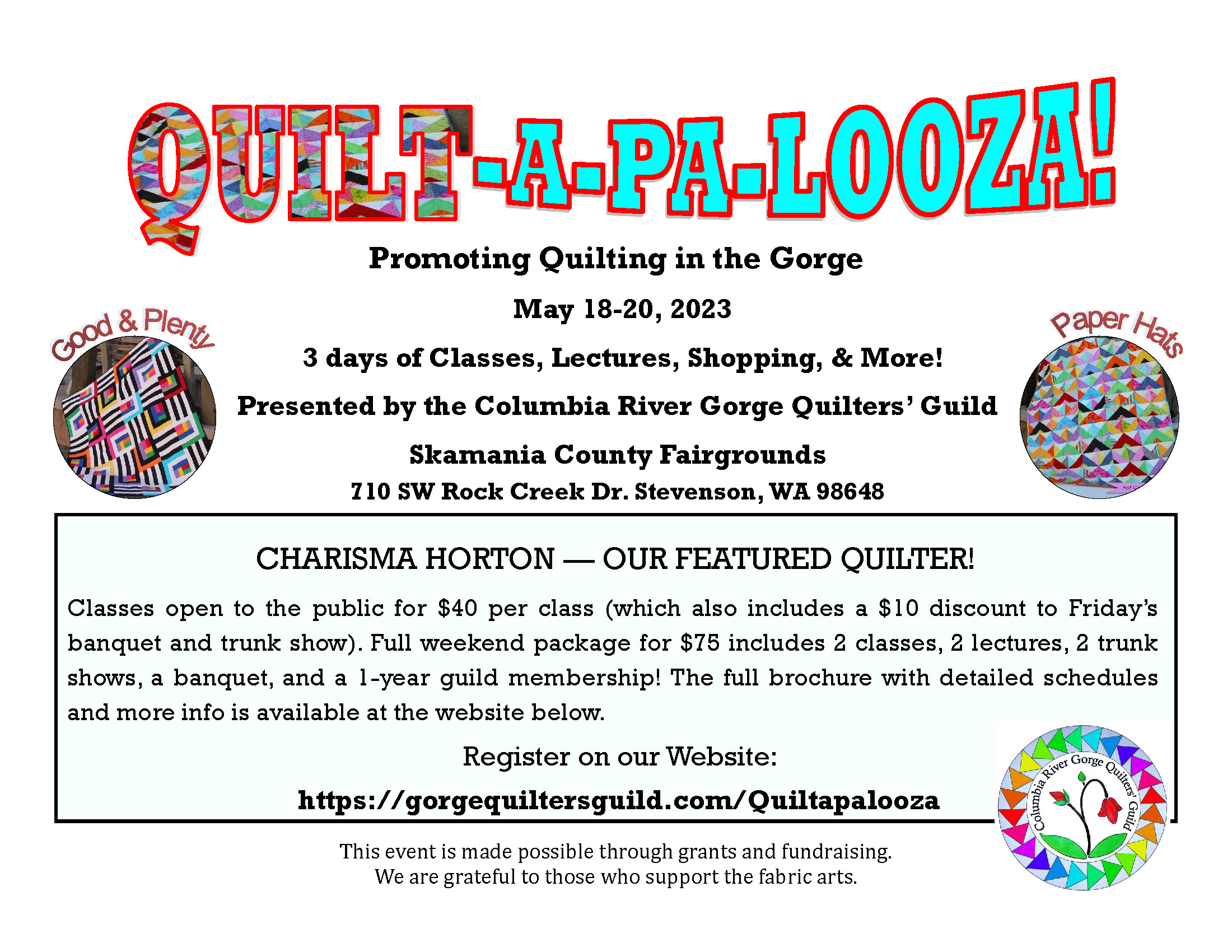 Hi Everyone! I just wanted to share that I will be at Quiltapalooza in Stevenson, WA. May-18-20th.  It's open to everyone and they even offer a free beginner quilting class. If you know someone in the area that has been wanting to take that leap into quilting this would be the perfect opportunity.
When they asked me to be a part of this event I just thought I was going to do a simple guild talk and workshop. Then they sent me the info and I was blown away! What an AWESOME event! There are several instructors and events. This is going to be a ton of fun!
** In all seriousness I am wondering how I got this opportunity?—- I am so thankful!**
I cannot wait to meet a bunch of new people and see a part of the state that I have not seen before. If you happen to be in the area check out the show. Here is a link to see all of the offers and classes. 
I am doing several events this year and I am filled with so much joy to meet so many of you in person. :)
Charisma