Quilt Barn Update 02022023
The Little Pink Barn is coming along.  I can tell you that I have been fretting over the shades of pink that I was going to paint the barn. The inside and outside. It's not warm enough to paint the outside yet. But we have started painting the inside. I went back and forth over the pinks. I have pulled every pink swatch from several stores. I have been on Pinterest and I finally chose a few shades and I was hoping I would love them. I do! YAY! I am so in love! The colors are by Glidden and they are called Shangri La and Radiant Rouge. My versions of Blush and Bashful. xoxox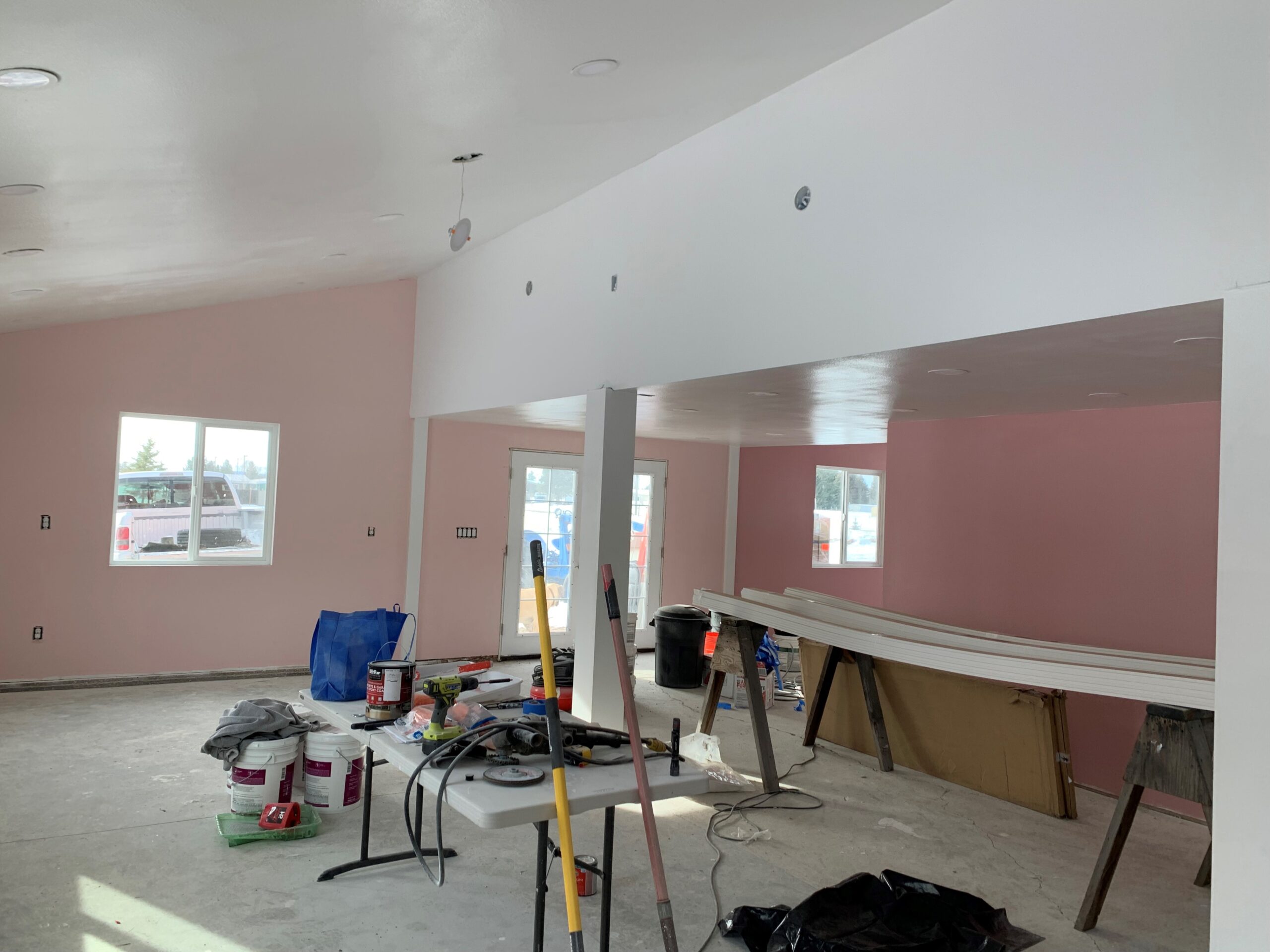 I painted the doors white and all of the accents will be white as well. all of the trim will be white. I am pretty pleased. It's warm and not too pepto.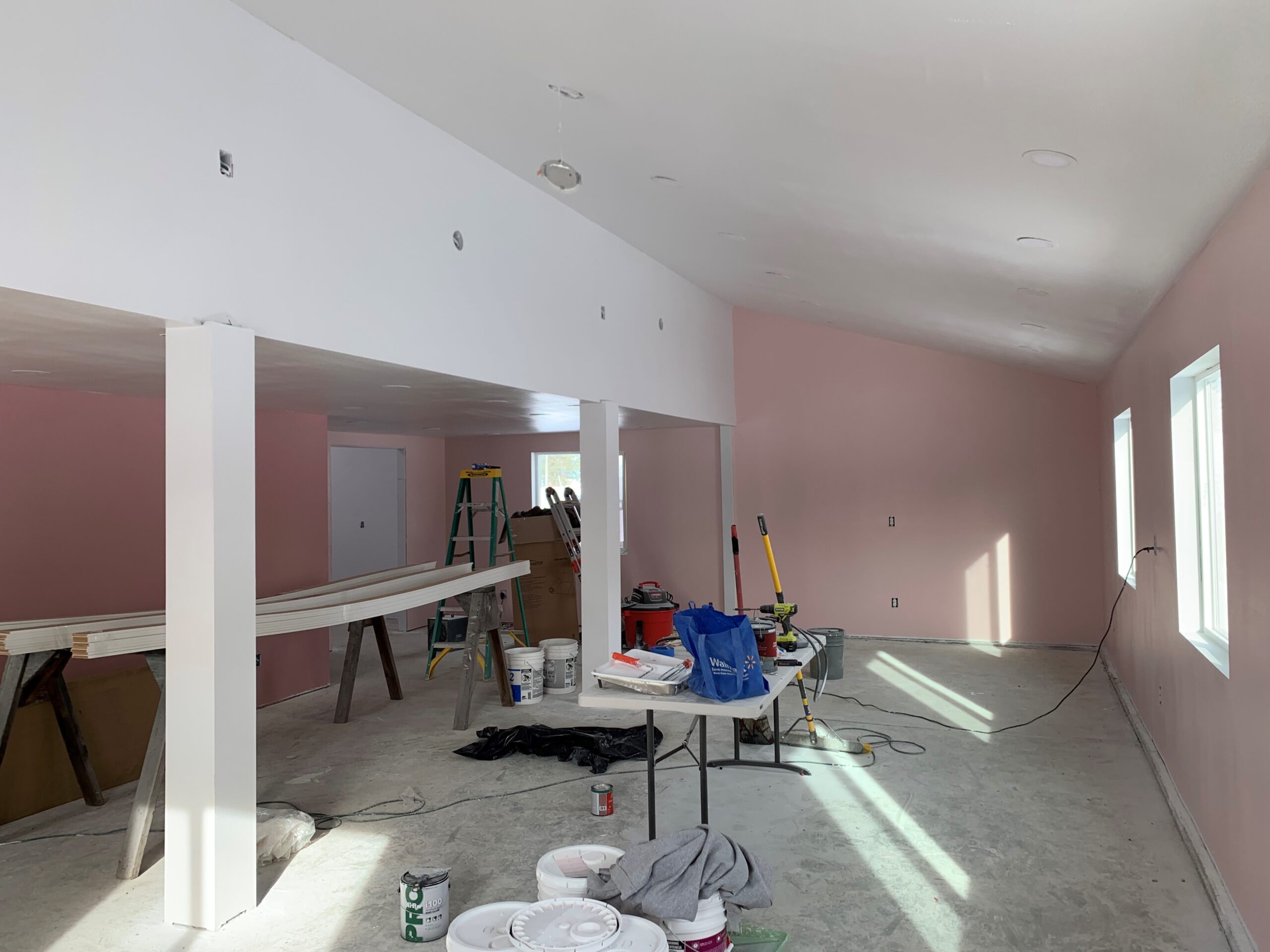 It's funny that so many people have told me that they couldn't see the vision when it was a barn. All I have been seeing is this vision. I am really excited to get to this part of the process.
This little room with the darker paint will have my little kitchenette area. There will be a table and some chairs. I also got a HUGE wonderfully beautiful chandelier that my family is already making fun of…haha!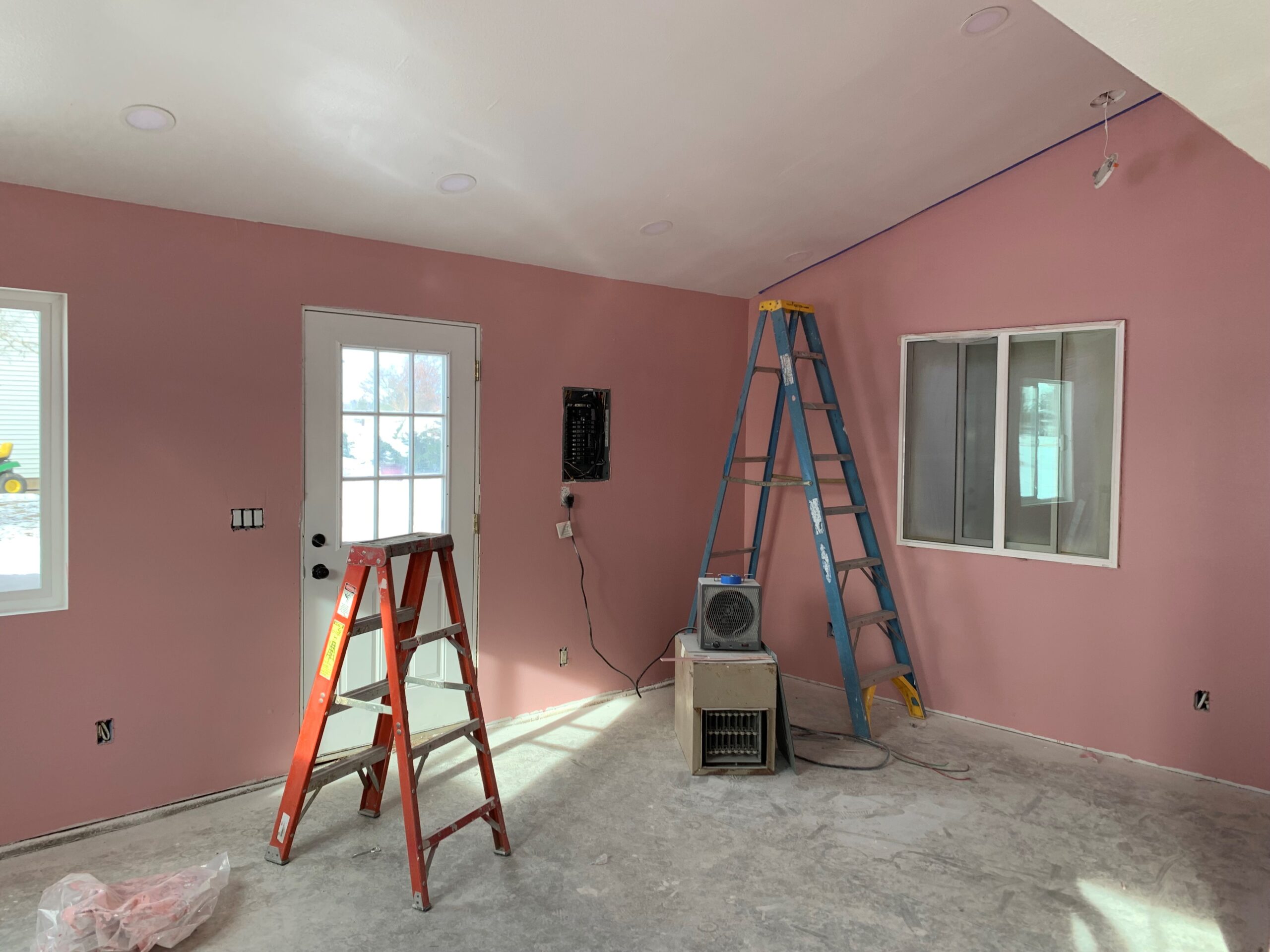 I have a plan for this window. It's a window that shows into my sewing room. But I wanted a window in there so I could see out into the rest of the studio when I am working in my little corner. But I do have a plan for this wall that I hope turns out pretty fabulous because I have had a vision since the tear down.
These are pictures of the upstairs loft: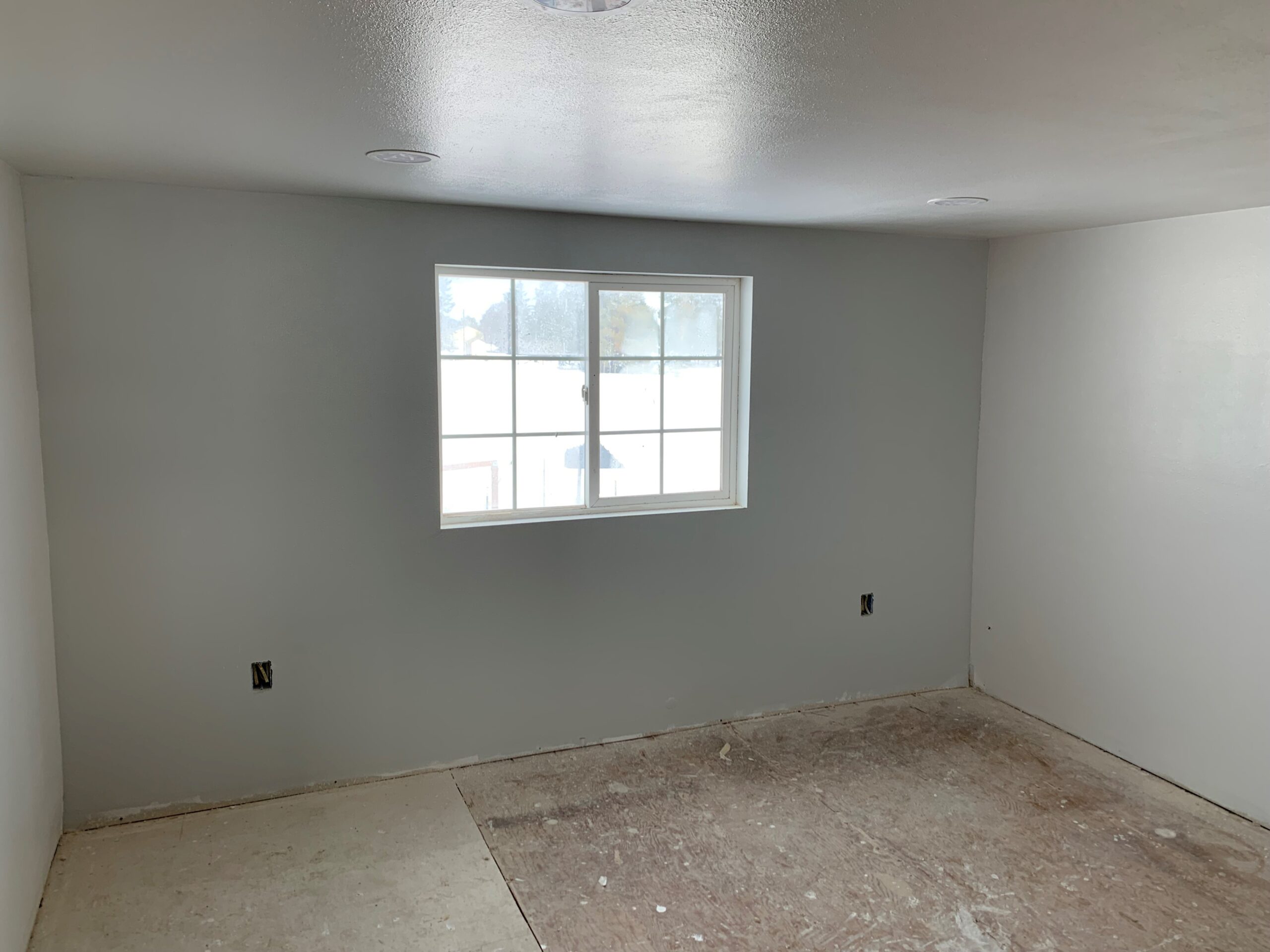 It's difficult to see in the pictures but it's all white except for both of the window walls on either end. Those are Elemental gray by Glidden. I love that color. It's what I used in my bathroom and my master bedroom along with one of the guest rooms. This space is going to house my office stuff. Computers, printers, ect. It's kind of dark so I didn't want to get generous with any color because I like light. There are a TON of lights all through out the studio because light is so important while sewing and quilting. I didn't want to skimp on that at all. That's also why there are a lot of windows. I prefer to quilt in natural daylight. There is going to be a window by my longarms.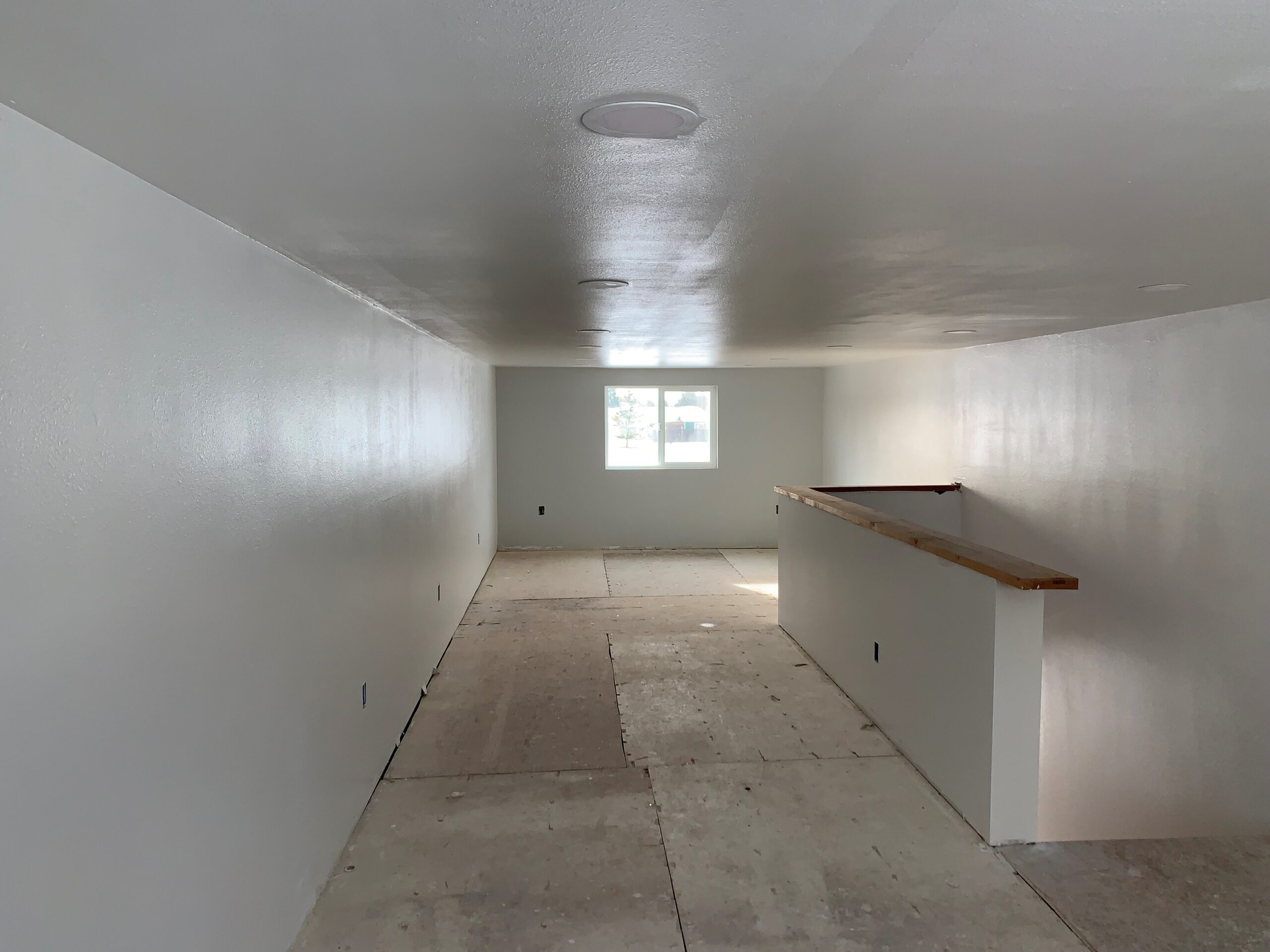 You can see that one side has a grided window and the other is plain.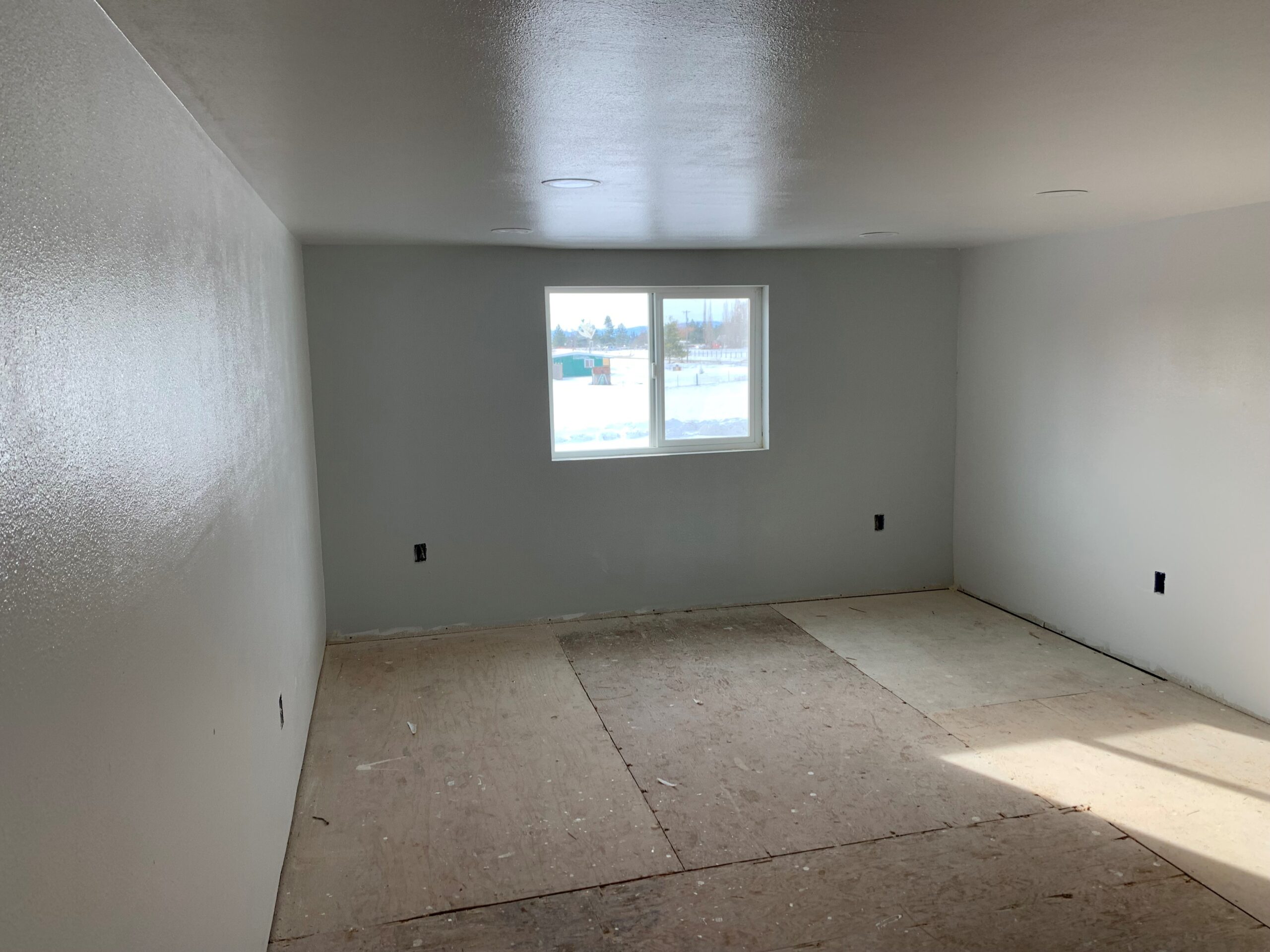 I wanted all of the main windows on the main floor to match.  We took the grided window that was already installed on the main floor out and put it up here.  We tried not to waste anything. We tried to find uses for everything we took out if it was useable. Saved money and resources.
This weekend Rob will start installing the laminate flooring in the loft and working on the stairs. I am hoping while he is working on these stairs he will just go ahead and work on the stairs in our house too. I ripped all of the carpet out last summer when we moved in and we have all of the supplies. So might as well knock out a house project too. :)
I decided to write down all of the house projects that are on our list for this year. We have another long year. It's stuff that has been started and not finished (from the previous owners) and our basement. We need to have a finished family room by next Christmas. but the barn is the priority….I need work space. :)
I will keep you posted.
I hope you all have a wonderful weekend.
Charisma