Quilt Barn Progress December 2022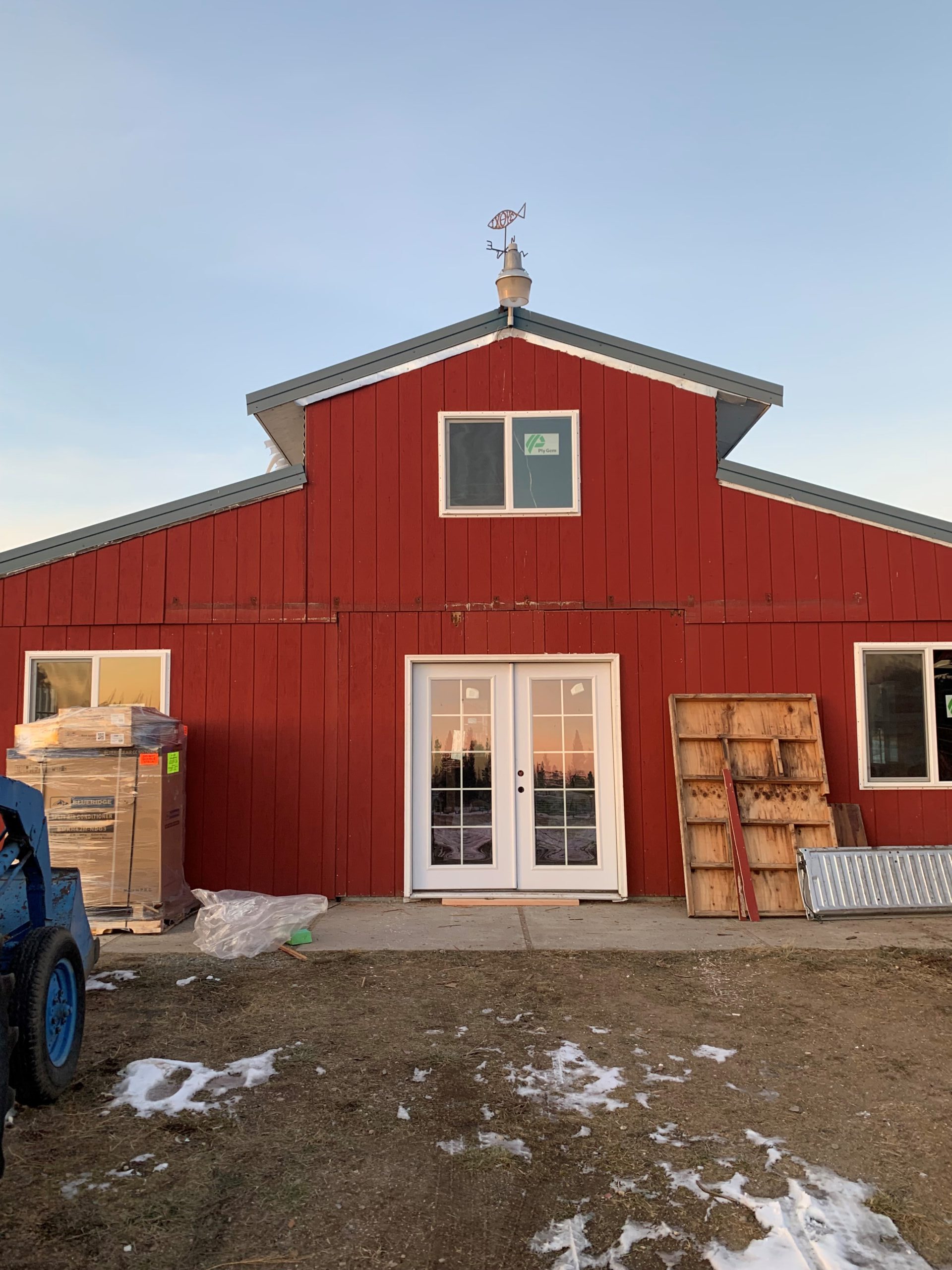 I wanted to share some progress shots of the Quilt Barn. This is just amazing to me! I have to say that I wasn't sure this was actually ever going to be a reality …for many reasons.
I took these outside pictures a few weeks ago after they put in all of the windows. It was before we got 5o inches of snow. Thankfully. This is the front of the barn. Those French doors are my front doors. In the spring we will be fixing the trim and adding more ect. But it will also be painted (PINK!!) and I will add flower boxes and shutters to the windows. Rob will build an awning covered porch area over the front doors as well. I won't have room for a barn quilt on the front of my barn. So I will add it to the side.
This second picture is the back of the barn. I have an upper and lower level of the barn and I needed windows all over the place because I need light.  Again you we will fix trim ect. Also Rob wanted to replace those big barn lights with new modern ones. I won't let him. We are keeping thee vintage barn lights. He is just going to change the wiring and hardware so they will use the new energy efficient bulbs ect. But I like the vintage look of them,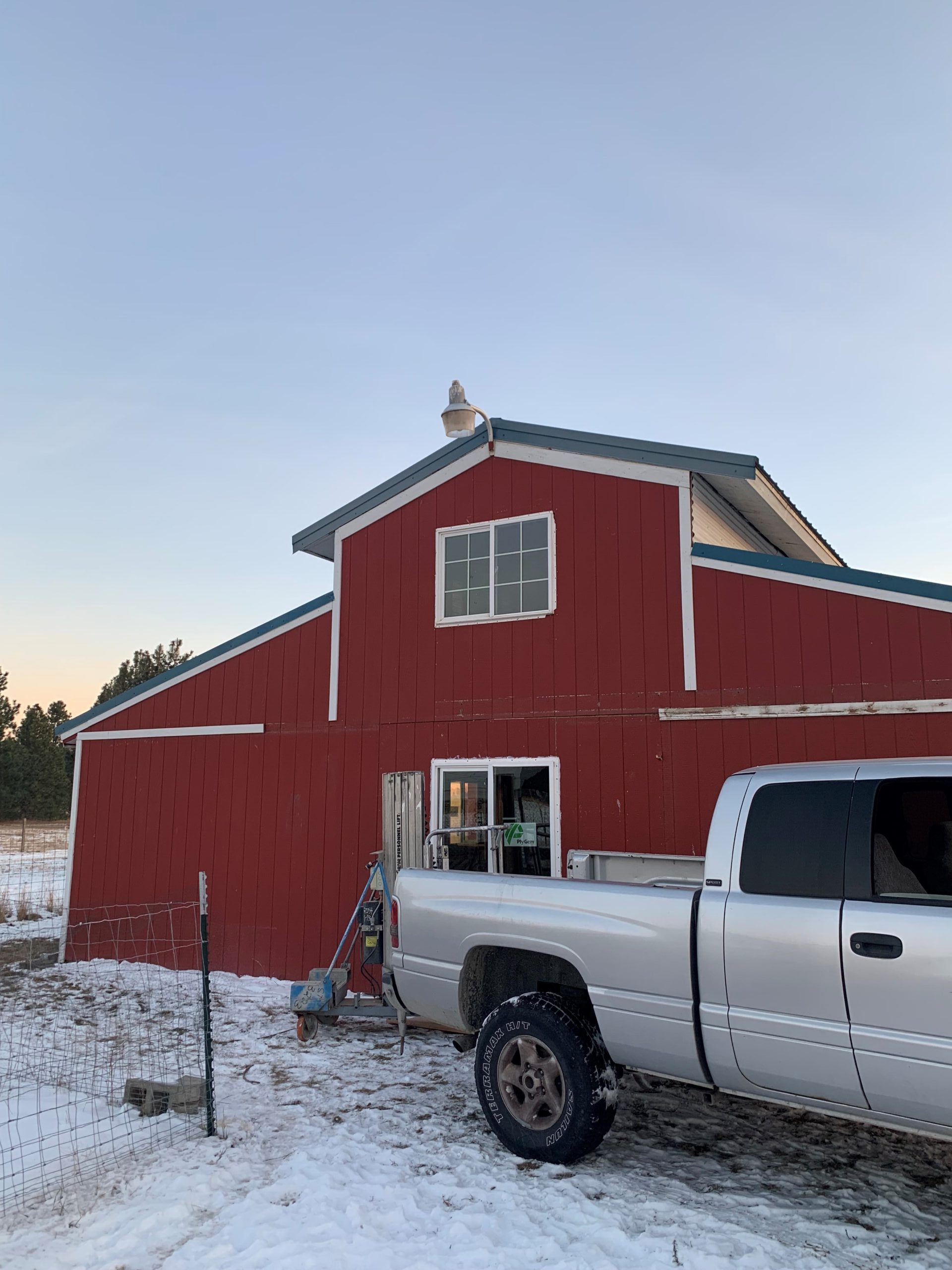 This next picture is the side which faces my house. So for the most part I will be leaving the back door of my house and entering through this door to go to work. I just have to walk across my yard. I think I am going to hang my barn quilt on the side of my door.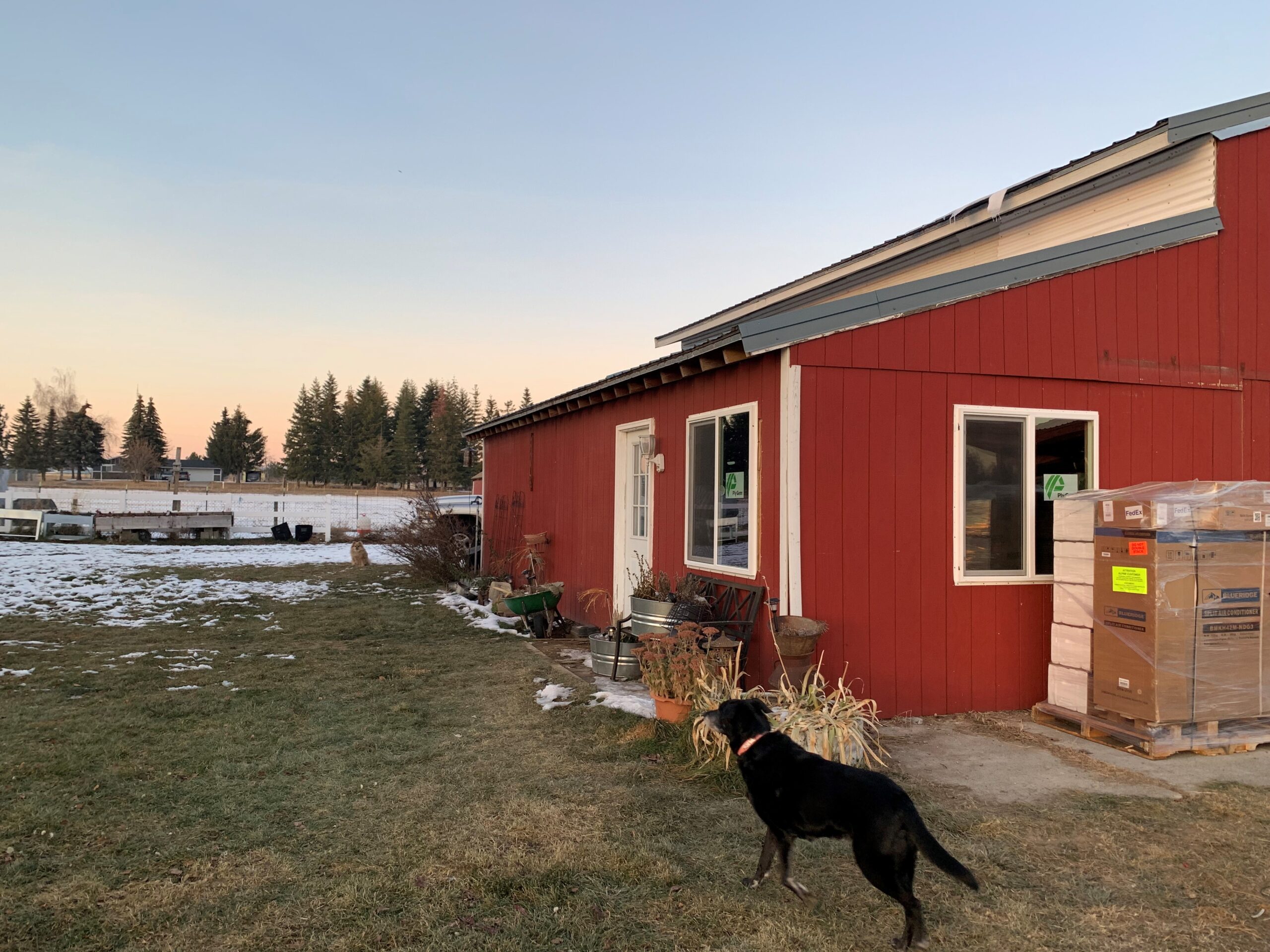 This next picture is the side of the barn that looks at the back of our property. Where the horse stable and pin is located. This is basically the area where my longarms will be and I need a lot of natural light to quilt. My eye sight isn't what it used to be and I like a lot of natural light when I work.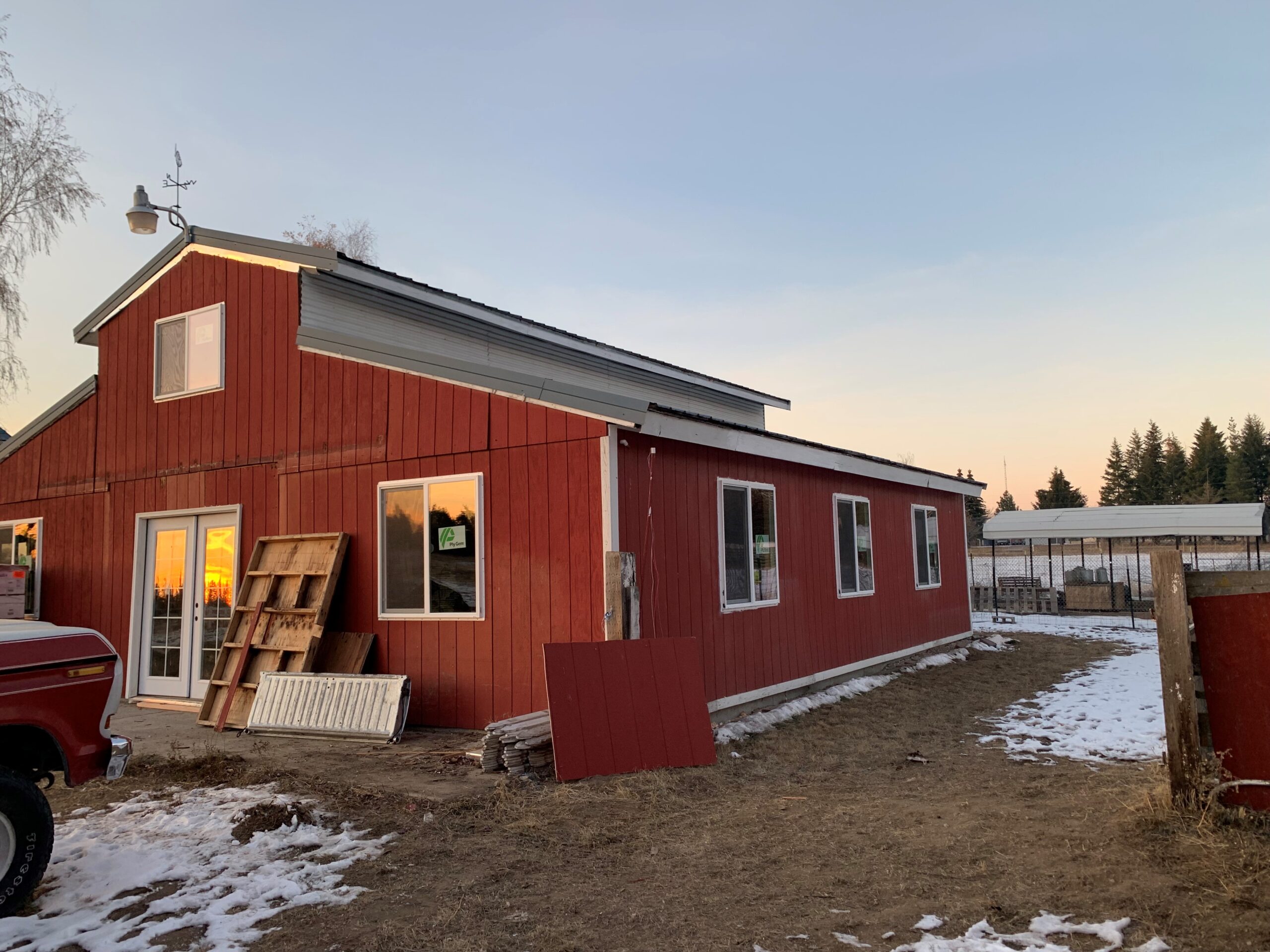 After they got the windows in they finished framing the inside and started electrical and lighting, and insulation. Drywall was started today.  but you can see my husband, Rob walking upstairs in the loft area. This will be my office.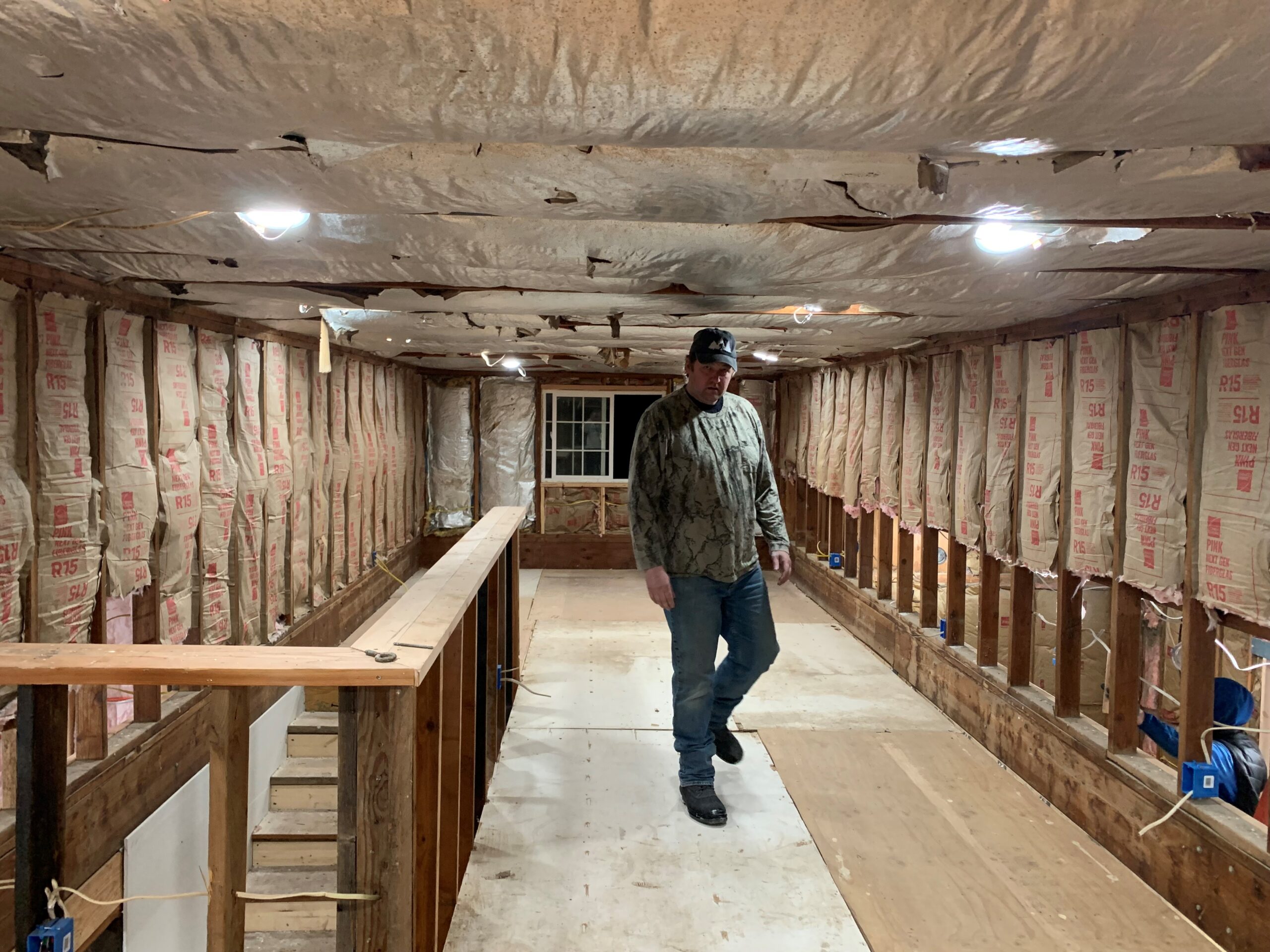 These next two shots are of my sewing room. We actually framed in that room but nothing else on the bottom floors is framed in. I wanted it open. Just one area for recording, sewing ect.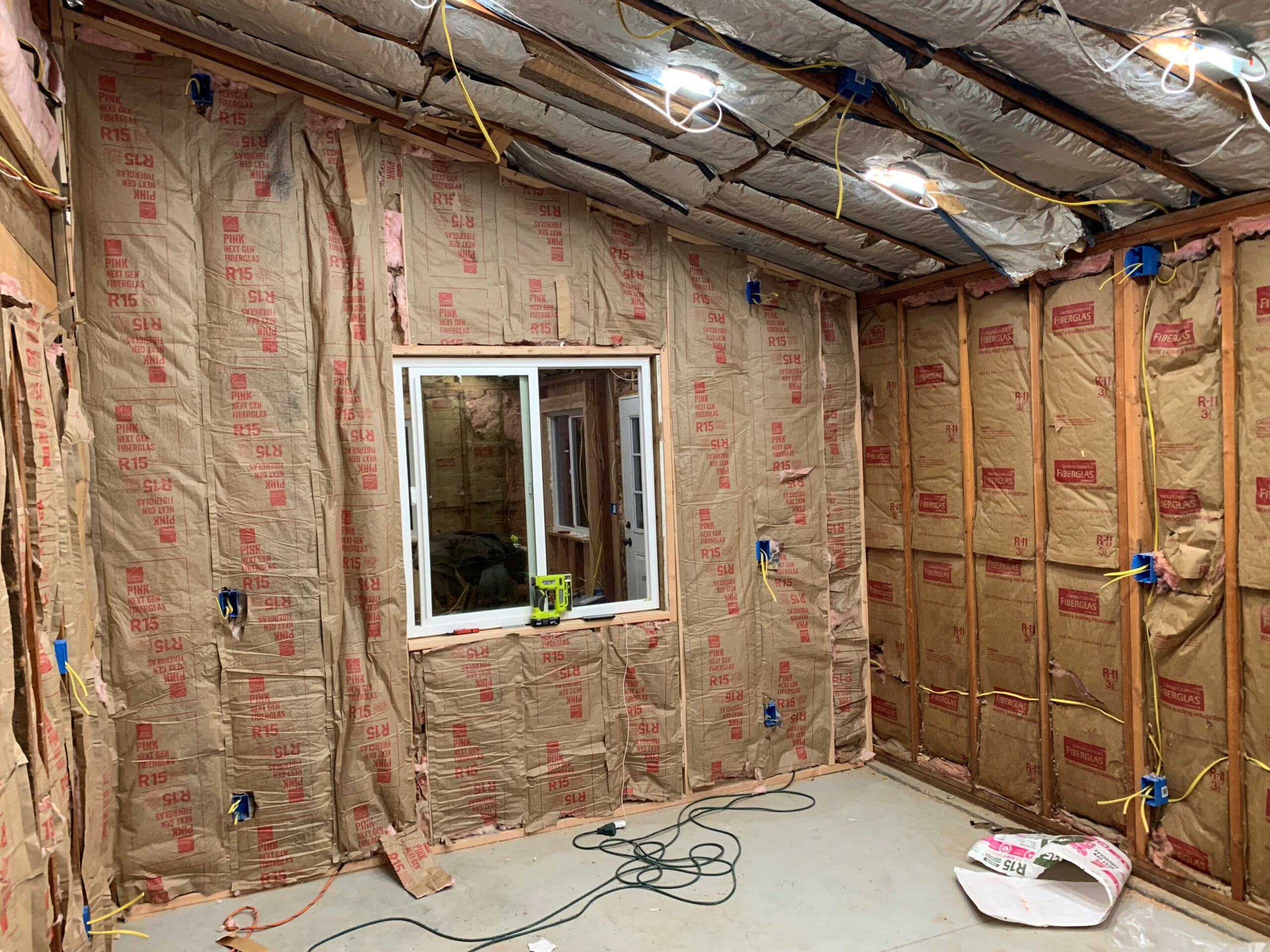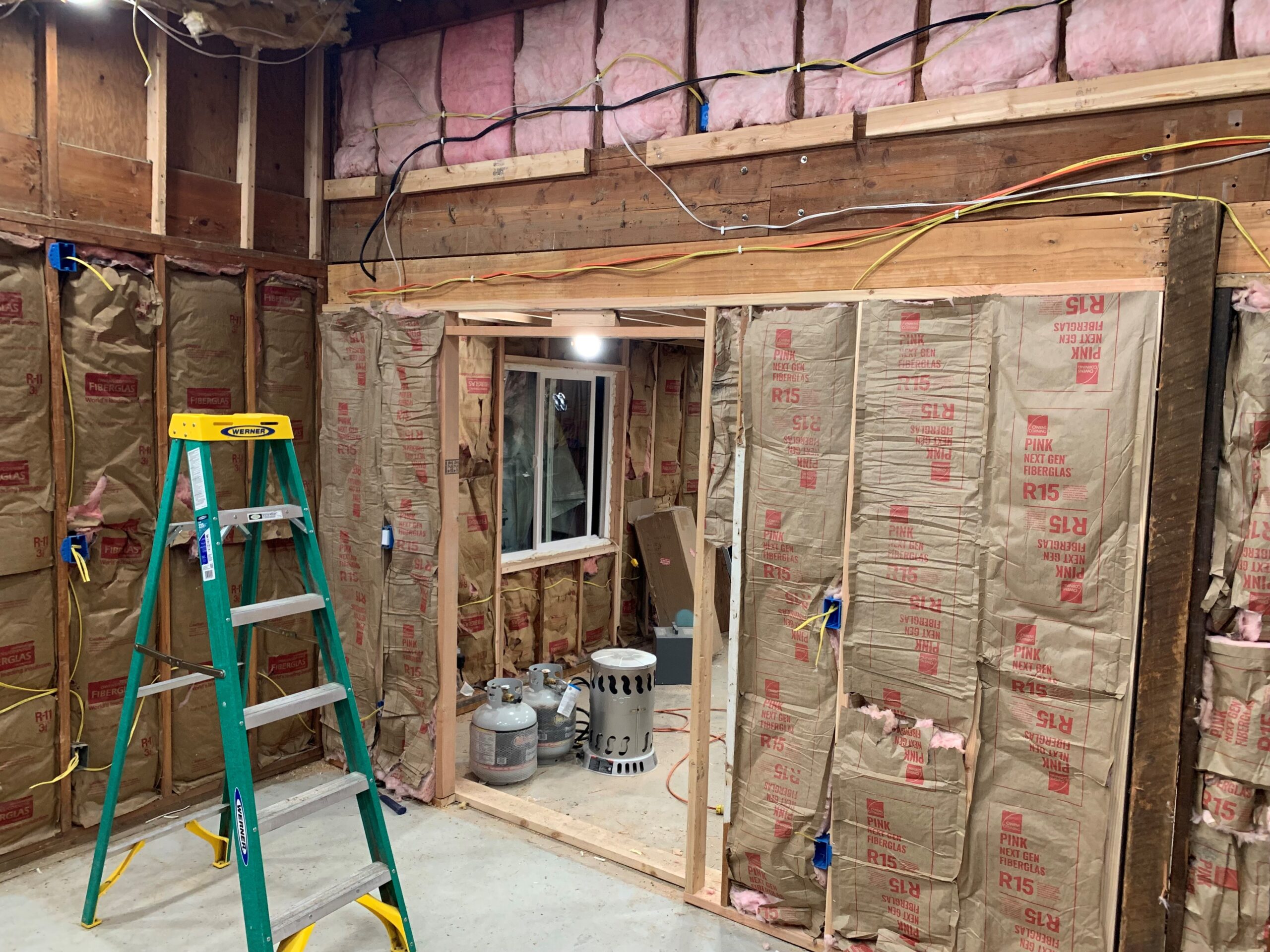 This has been an amazing transformation so far and I can hardly wait to see how it all comes together. I honestly didn't think we would get this far so fast.
We put all of our money into buying our house and getting it set up to live in (it's still not finished). When working on the barn I buy the supplies as I earn the money for it.  I have managed to keep up on it with the progress that they make. There has only been a few times when they have had to divert to other things to compensate for me not having the supplies at that particular time. I have tried to be ahead of the game most of the time. It's stressful but rewarding. I am also proud of us. Rob has had to recycle lots of supplies. More than he would like. But I think it's good for him. My FIL even cut wood from trees on his own property for me to save some money. He had to clear some fallen trees ect. It has honestly taken a village. We have 3 kids that we met over the summer. They have come a few days every week to help us. They needed a part time job and we needed the help. A few of our boys have come to help us when they can. My FIL spent every weekend here for several months to guide and direct the project with his vast knowledge and experience. I am so thankful for all of that. Rob has always worked MANY hours. It's just that the hours that he worked were for a company that didn't care how much they worked him. He spent all of his time at the plant that he couldn't invest in anything at our home. It was always a bone of contention with me because I had to do everything myself or find people to help me because he didn't have the time. When he changed jobs and moved, he promised me that he would be working on our house. I didn't want a fixer upper, a huge yard, and basically more work…because I knew I couldn't manage this all by myself. He is working on our projects thankfully. But there seems to be no end in sight. We still have a ton of work ahead of us …..but I know I will be feeling so happy this time next year that we did the barn…stress and all. After the drywall ..Then Rob will have to install the heating/cooling system. That is the next big thing and I have already purchased that. :) It's sitting on a pallet in the snow in front of the barn. Then it will be primer, paint, trim and flooring. I will be putting laminate flooring in the loft. But I am just going to paint the floor in the barn. It was cheaper and honestly I had to cut corners somewhere and that made the most sense to me. As middle aged woman I wasn't going to give up heating and air conditioning. That wasn't an option. I couldn't afford to add a bathroom or plumbing either. I had painted floors in my last studio and it worked out well for me. I will buy some throw rugs and call it good. Ruggables are my friends. LOL!
I think I will be able to start moving in at about March and April. Then we can start working on the outside of it again. So it will probably take a full year for it to be completed. But all good things take work, right?
Then there is a mile long list of other projects that we have to get done….little by little.
I hope you all have a wonderful weekend!
Charisma