Happy Fall Y'All!
I am coming back to a quilt that I have shared before just because we are in fall and it's seems like a good time to share it again.
I am a big fan of everything pumpkin spice. As I type this I am enjoying a pumpkin spice coffee….the only time of year that we can buy that creamer. I often wonder if I can buy some and freeze it to enjoy all year. But then I think to myself that there are sometimes when it's good to wait for that special time of year….to enjoy certain special things.
I have been picked up in more than 50 magazines. That seems crazy to me! But you know what? I am so excited every-single-time that happy mail arrives in my mail box.  It seems unreal to me that I am blessed to work with these magazines. I get to see my designs in national magazines. A poor girl from humble beginnings …it never escapes my mind.
I get a little spring in my step…I get so excited to tear that envelope open and see what my quilt looks like in print. When we submit the quilts it takes MONTHS to actually see them in print. It's just enough time to almost forget about them ( typically because I have so many things to work on) and it's a welcome surprise to see them.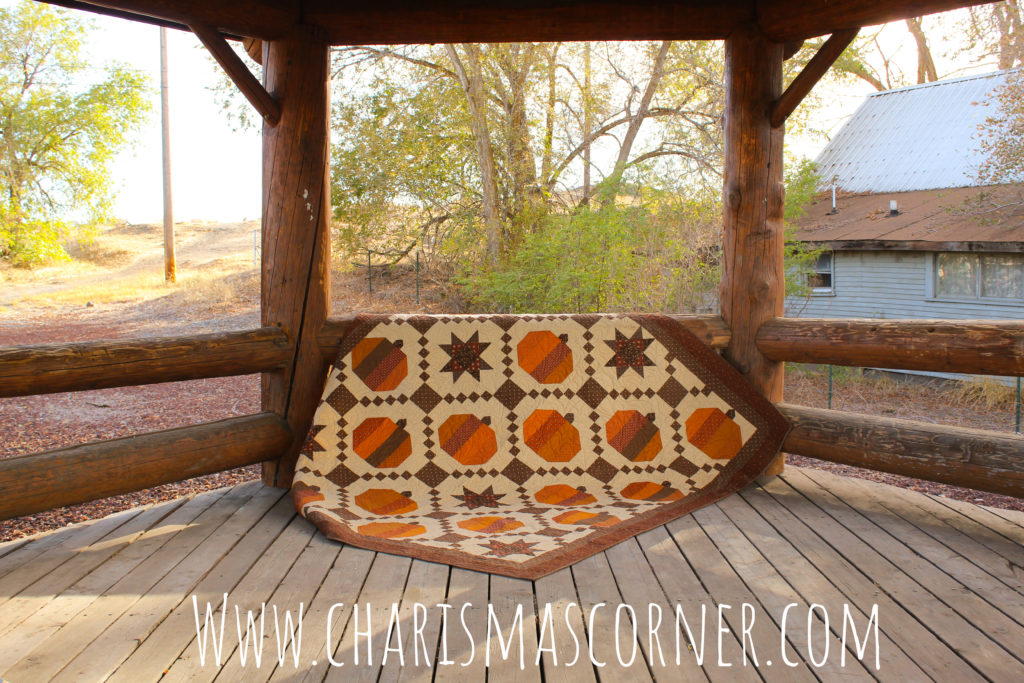 Pumpkin Spice Bread is in the current issue of McCall's Quilting Magazine. Here is what the cover looks like:
Here is what the quilt looks like in the magazine: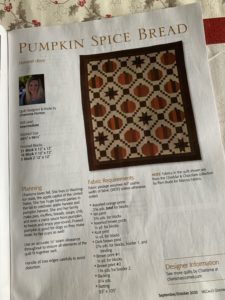 This is a traditional quilt and I used a traditional line from Marcus Brothers fabrics called Cheddar and Chocolate. It's a beautiful rich line. I thought of it immediately. This was such a popular line they reprinted it :)
But I wanted to show you what this would look like modernized in bright colors. It has been my intention since I designed this quilt to make a modern version. I look at every traditional quilt and I can see it in bright colors. I know that this style isn't everyone's cup of tea. But I have been doing this for so many years and it just speaks to my soul. I can imagine this in scraps, florals, polka dots and plaids….but I did mock it up in solids just to show a different look.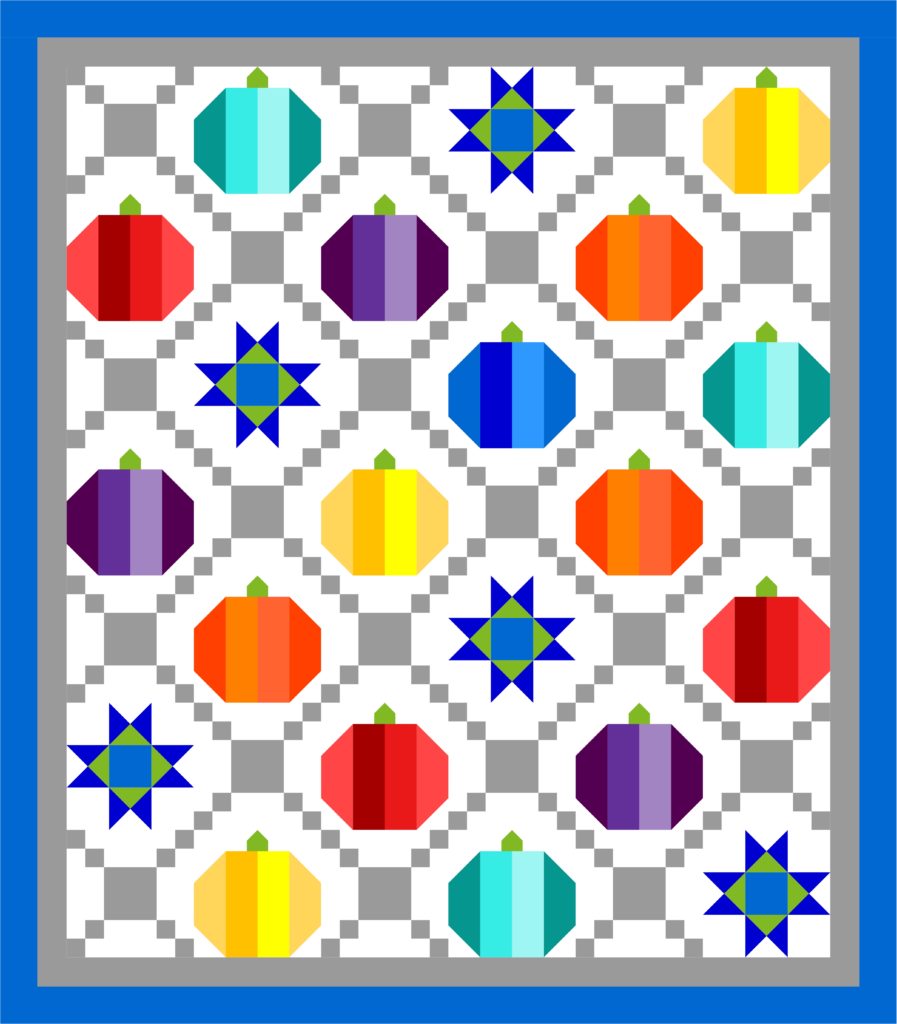 Wouldn't batiks look pretty as well?
I love taking traditional quilts and making them fresh.
Many times before I started designing quilts I would use a pattern as a jumping off point. I would take those patterns and make them completely different than the cover. In fact I am guilty of buying kits. Maybe they are on sale. Or maybe I really liked the fabric but didn't have a plan. Those kits typically sit in my stash because they aren't exciting for me. The last time I went on a retreat I took quilt kits with me so I would force myself to work on them. If I was trapped with nothing else to do …I would sew those kits. HAHA!
I just wanted to take a moment and share a fall themed quilt….in a new way…I hope it inspires you.
xoxox
Charisma