Potluck Block Along ~ Week 1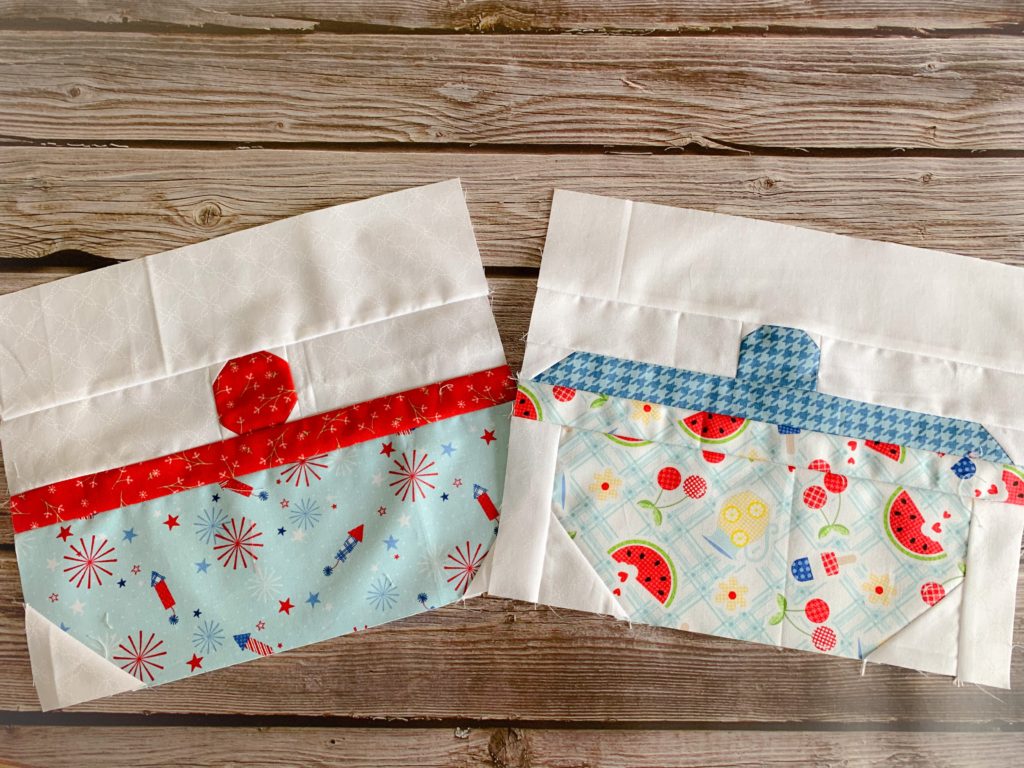 Welcome! It's week 1 of our #potluckblockalong
I am so excited to host this! This is a great way to make a summery-sweet project before the July 4th celebrations.
We are calling this is a "Block Along'" because you can make as many or as few blocks as you'd like depending on the project you want to complete.
The pattern includes instructions for the quilt, tablerunner and placemats. The blocks are very fast and easy to construct. I think you will become addicted. *no guarantees*
You can purchase the pattern: Here.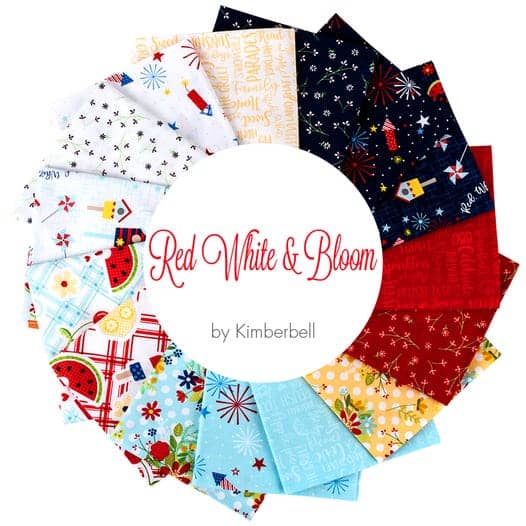 I used a link called Red, White and Bloom by Kimberbell designs for Maywood Studio.
This is such a summery- pattern. They are fresh but also sweet. Kind of like ice cold lemonade on a hot day.
If you would like to join along and share your blocks with us you can use the #potluckblockalong on IG or join the FB group, here.
I would love to se your blocks and projects along the way! We will be making blocks from the 14-28th.
Here is our Schedule:
June 14Th – Gather supplies

June 21– Make the Blocks- Make as many or as few blocks as you'd like ..They go quickly. I can't guarantee that you won't be addicted. just sayin!
June 28 – Finish the runner or mats- This week is for finishing so we can display these beautiful projects in time for the Holiday.
I will also share a family favorite recipe that I take to potlucks:
Cabbage Salsa
1 head of cabbage shredded
1 bunch of chopped cilantro
1 large red onion chopped
1/2 lime juice ( we will squeeze fresh limes)
3-4 large tomatoes chopped
johnny's season salt
Jalapenos to taste ( these can be fresh or from a jar)
Mix all of the ingredients.
We eat this on tostadas, carne asada, scrambled eggs, burgers, chips ect. We love this stuff! It's a family favorite.
I hope you'll join along!