HI Everybody!
I wanted to share a few things today…I do have a few more things to share but I need to go get some more photos….I have so many wheels rolling it's been insane!
I was also officially picked up by another fabric company today! I am so excited! What that means is that I get to design patterns for new fabric lines coming out. I am so excited about a few of the designs ….what is also really exciting about my job is that I will get sample yardage to make the quilts….yipppeeeee!!
But that's nothing I can show yet.
I finally got the samples done for a few of my patterns. Illuminate is the first one:
I made Illuminate with a line called Garden Party from Riley Blake Designs. It's such a beautiful line of fabrics. The lines and florals juts spoke to me along with the beautiful colors. This pattern is such a great way to use a variety of fabrics or stash.
I also finished a sample for The Heart of a Gnome.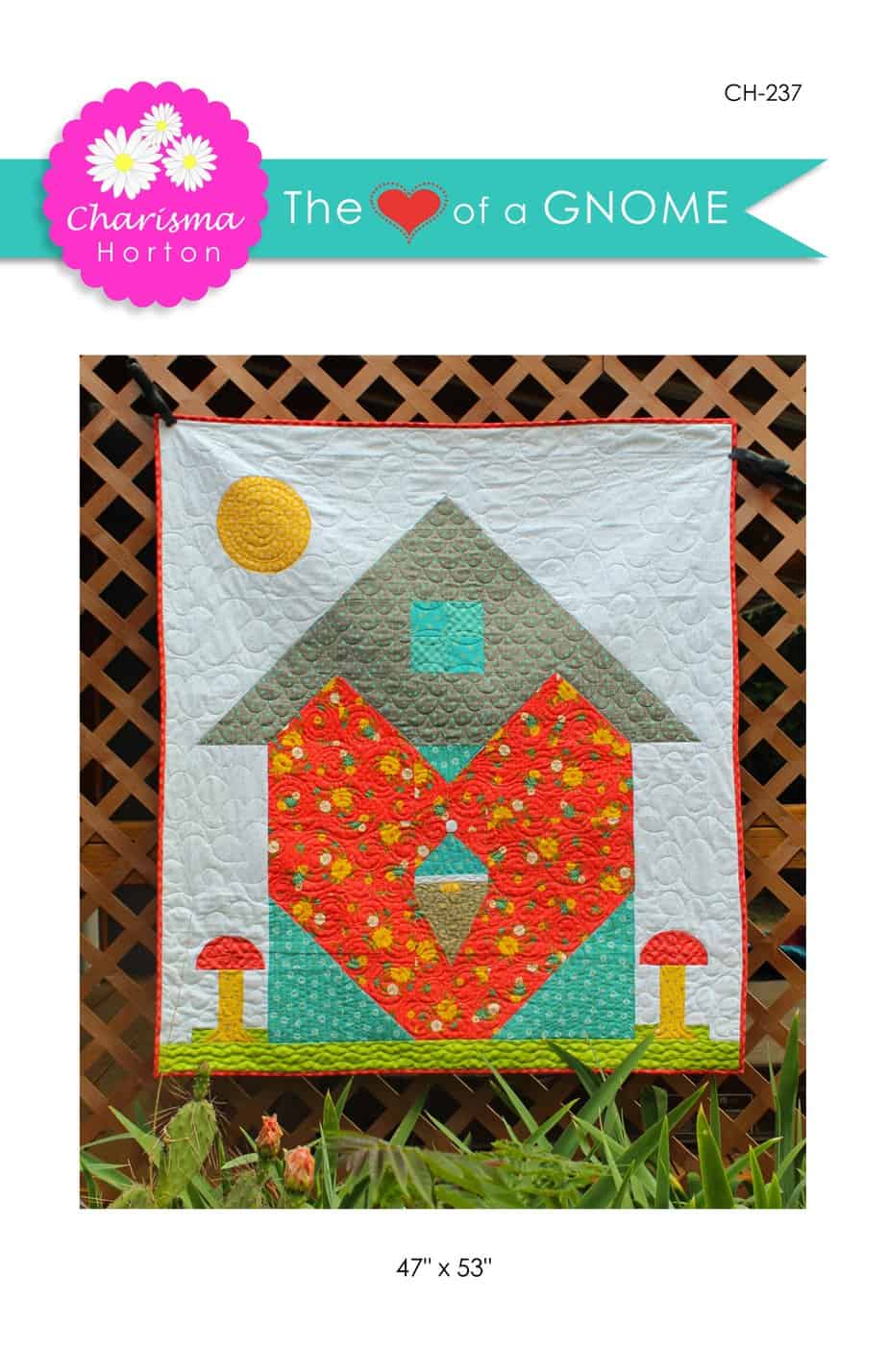 This is such a sweet quilt. I honestly feel like it took  longer to cut it out than it did to sew it. It was so easy! Such a great baby quilt. This line is called Shades of Summer by Heather Peterson for Riley Blake Fabrics.
The next quilt Sample I finished up was Potluck.
Well I am a big fan of food. LOL! I also love cooking. I also do pottery and I am a big fan of pretty pottery, bowls, casserole dishes ect So this quilt just speaks to so much of my day to day life. I made this quilt with a line by Riley Blake designs called Prim by Lori Holt. I am thinking of taking a few of the blocks and making a tablerunner…I just love it so much.
I also have another patriotic quilt to share. It's called Homebase. But I have to say this is just a nice traditional quilt. It would look great with civil war era prints, 30's, western or any other line. It's just a classic type of design.
I hope you all have a wonderful day! I will be back soon to share more good stuff!
xoxox
Charisma