Hi Everybody!
I wanted to share a product that I recently came across.
It's called Plan to Quilt. You can find them here.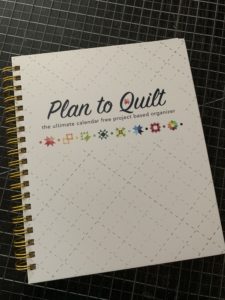 I am not a "planner" type of girl. I have tried and other than scheduling and making sure I don't double book, I don't rely on a planner for much. But I do make lists. Lists are my thing. I love making lists and I love checking things off of my list. There is so much satisfaction in that.
This isn't a planner. There are no dates or calendars. It's really project based. Which works better for me. The nature of my work, currently, is that I can plan all I want…and then a rush of projects get accepted and have to be done now. I am always shifting my list and changing the priorities. But this book is all about designing, planning and organizing.
Do you write down your projects and plan? Have you thought about your process? What would make it easier for you to keep on task? Do you just go with the flow?  How do you audition your swatches? Do you like to keep track of your projects?
When my children were growing up, I wanted to capture every moment big and small. I was an avid scrap booker. Even now my kids love looking through the hundreds of pictures/pages of those scrap books and reading the stories that I wrote in those moments.
Plan to Quilt captures both my love of list making and scrapbooking. It's really a way to help you organize your projects, design and capture your thoughts and ideas.
I love the cute designs, the fact that it has a spiral binding for ease, it's over an inch thick and it's designed with happy colors.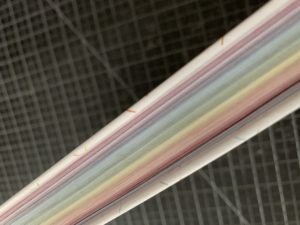 I am a big fan of quilts that tell stories. I love that the Plan to Quilt book helps you tell that story.
There is a page to help sort out your project wish list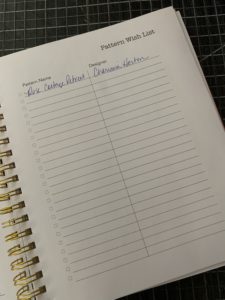 Then you can get to the check list and make sure you have everything you need to start your process: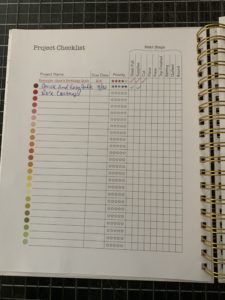 After you do that you can start the ( what I call) scrapbooking process: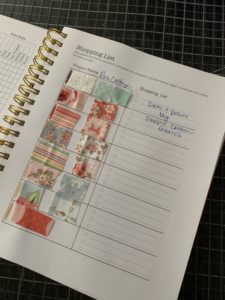 Here are my fabric swatches for Rose Cottage Retreat. One of my recent patterns using a line called Dots & Posies by Poppie Cotton Fabrics. 
Here are a few more planning pages. There are also pages to design quilts and blocks with graph paper.
Plan to Quilt helps you get organized in your process, design and it gives you an opportunity to start the story of your design, process and quilt/project. I think this is one of those books that will belong on the shelf with the rest of my family scrapbooks because quilting is such a huge part of my life. Not only is it something special now, it will be something special later when I look back and see how my process has changed, what has stayed the same and maybe I will be able to add some more chapters to the story of the creations that started during this process.
There are enough pages to plan 42 quilt projects.
I actually have a discount code to share if you'd like to purchase a copy of Plan to Quilt : HAPPYMAKER
at this site: evabmakery.com
I just wanted to share in case many of you are like me and prefer a project based "planner" rather than a calendar based one. :)
Thanks for following along!
Blessings
Charisma