Hi Everybody!
I created this pattern called Pinovations. It's my modern take on a traditional pinwheel block. I had so much fun making this sample. But as you can see I think I had more fun taking pictures.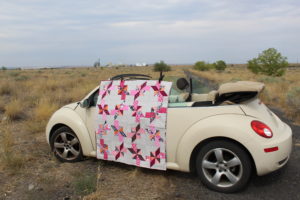 This is actually my little convertible bug. I think she is super cute and she has been fun to drive around town. For many years I had to drive a suburban because we had so many kids. So it's an adjustment to drive my bug….but I am doing fine. haha!
Pinovations is fat quarter friendly and the pattern offers 2 sizes. The crib size and the twin size. You can find my pattern in my Etsy shop here. 
My sample was made with a new line called Fruit Punch by Benartex fabrics. It is a beautiful, fun modern line of fabric in my favorite colors. SUPER!!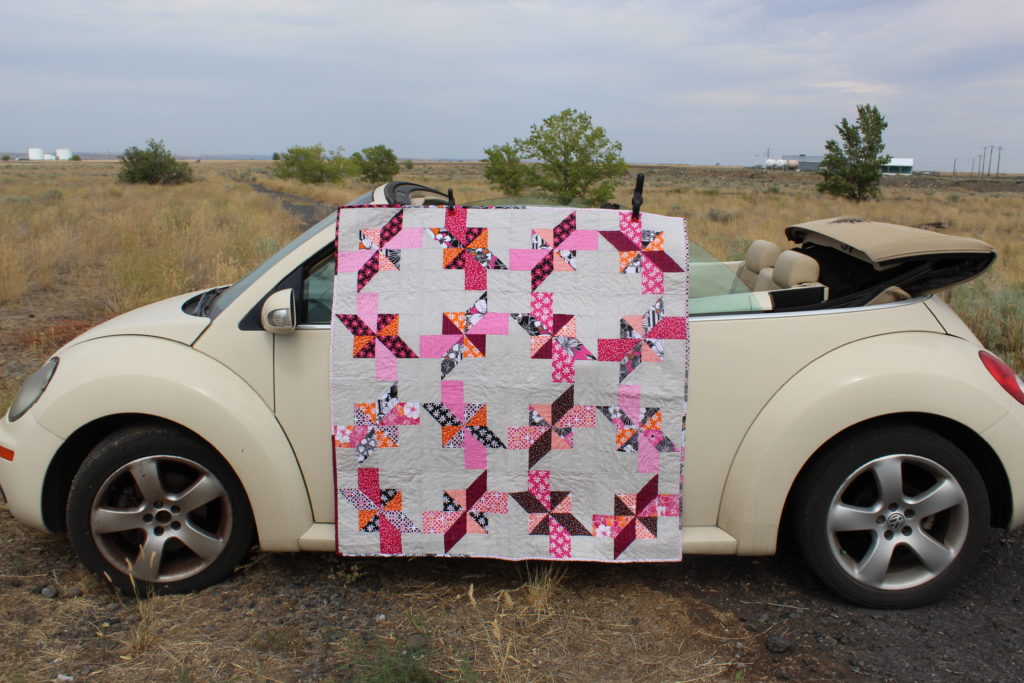 Let me know if you have any questions. I Hope you have a wonderful weekend.
xoxox